The new wave of 'vocal for local' has proven to be a boost for Indian entrepreneurs. It has promoted local businesses and given customers the ability and motivation to shop with ease. This rebranded version of 'Made In India' has our support, and every week, TC46 spotlights small businesses and ventures you can champion and support easily through online and offline purchases.
What we absolutely love is that women have come out of the shadows of oblivion, and how! They are making their presence felt everywhere, and have made headway into male-dominated spheres that were once considered to be out of bounds. One such challenge is entrepreneurship.
This week, we're cheering on three women-led small businesses that deserve your attention. Check them out!
Brand: Simrasa Luxuries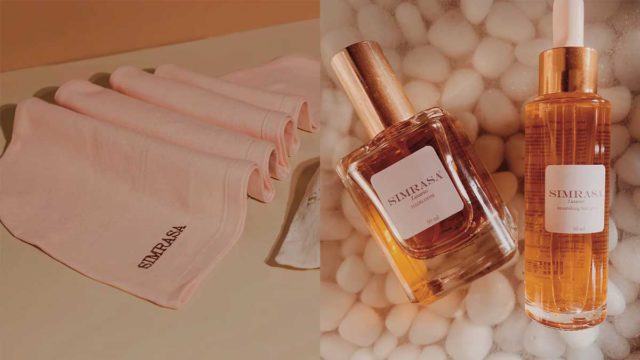 Founders: Tanvi & Simran
What The Brand Offers: Luxury hair care products
TC46 Loves: The brand offers a maison of luxury hair care products that are made using sustainable practices and ethically-sourced ingredients. Their product offerings can be classified under four categories:
Nourishing Hair Gloss – with 4 oils of Argan, Macadamia, Hempseed, and Coconut, and enriched with Ghee
Hairloom Hair Perfume – with Hibiscus extracts, Glycerin and their signature woody and fruity fragrance. It is alcohol-free to prevent damage to hair
Plant-based Hair Wrap – created using the softest cotton that hugs your damp or wet hair with love. It dries your hair without causing damage. Regular towels are harsh on wet hair and cause split-ends, frizz, dryness and reduce overall hair health. Armed with deep research, the ingredients for these hair wraps include the best blend of plant-based, biodegradable, and ecological materials that are super gentle on your hair. What's more, they do not cause breakage and split ends too.
The hair care products target those who enjoy luxury, without having to compromise on being sustainable and eco-friendly. The products are suitable for an all-encompassing demographic of people across hair types, genders, and ages.
Price: The products are priced between Rs 599 and Rs 2,999
Availability: The brand is available through their website and other leading cosmetics-selling platforms
Brand: Nyela Prêt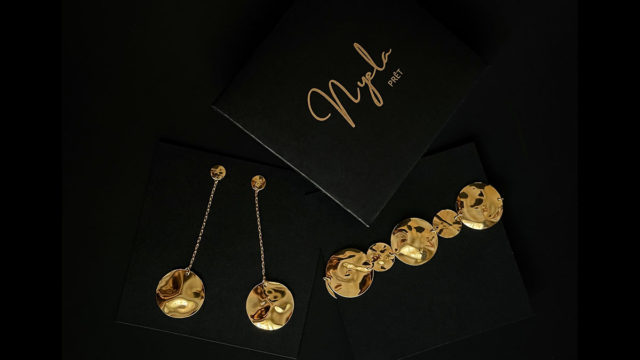 Founders: Deepa and Saloni Kirpalani
What The Brand Offers: Handmade jewellery in recycled brass and 22kt gold plating
TC46 Loves: Fresh, sexy and beautifully wearable accessories from Nyela Prêt draw on the romance of the past to create an elegant, contemporary vision of women today. The thought behind Nyela Prêt is comfort and lightweight designs, ranging from fun and contemporary to glamorous and classical. It is a blend of style and glamour that can be easily worn with western or Indian wear, for casual as well as for special occasions.
Every woman has her own unique style. Hence, the brand focuses on creating affordable luxury jewellery for the contemporary woman, to express her uniqueness in her own way. The jewellery is targeted at every woman who loves to express their style.
Price: The jewellery line ranges between Rs 800 and Rs 5,000 for the pret collection and Rs 4,000 onwards for the festive collection
Availability: The pret line is accessible through their website, while the festive collection is available in multi-designer stores across the country
Brand: P-TAL (Punjabi Thathera Art Legacy)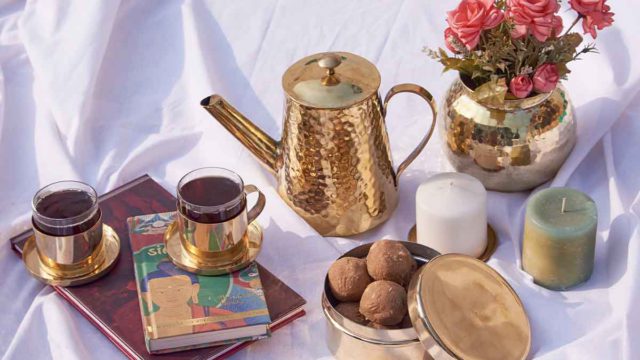 Founders: Aditya Agrawal, Kirti Goel, and Gaurav Garg
What The Brand Offers: Artforms inspired by India's only UNESCO listed craftform
TC46 Loves: The products at P-Tal aims at reviving the dying artforms of India, practised by the Thatheras of Jandiala Guru, Punjab. The Thatheras of Jandiala Guru is a community of skilled craftsmen who specialise in the traditional technique of hammering brass and copper sheets into traditional utensils. The community has witnessed a sharp decline in demand for their products over the years due to oppression by middlemen, competition by steel and aluminium utensils. This has reduced the number of families involved in the occupation from 500 to 30. The craftsmen initially curated products with outdated designs. With the help of professional and veteran designers, the artisans now curate their craft (cookware, dinnerware, drinkware, home decor, etc.) from as many as 85 new designs.
Price: The prices range between Rs 175 (brass spoon) and Rs 9,295 (Water Matka). The average product price is between Rs 2,000 and Rs 3,000.
Availability: The products are available on their website as well as at various other marketplaces like Tata Cliq, Gaatha, The Loom, Okhai, Etsy, Amala Earth, etc.
Want us to be VocalForLocal for your brand or know someone whose work you'd like to cheer on? Drop us an email to be featured on The Channel 46 at [email protected]