The new wave of 'vocal for local' has proven to be a boost for Indian entrepreneurs. It has promoted local businesses and given customers the ability and motivation to shop with ease. This rebranded version of 'Made In India' has our support, and every week, TC46 spotlights small businesses and ventures you can champion and support easily through online and offline purchases.
What we absolutely love is that women have come out of the shadows of oblivion, and how! They are making their presence felt everywhere, and have made headway into male-dominated spheres that were once considered to be out of bounds. One such challenge is entrepreneurship.
This week, we're cheering on three women-led small businesses that deserve your attention. Check them out!
Brand: Karze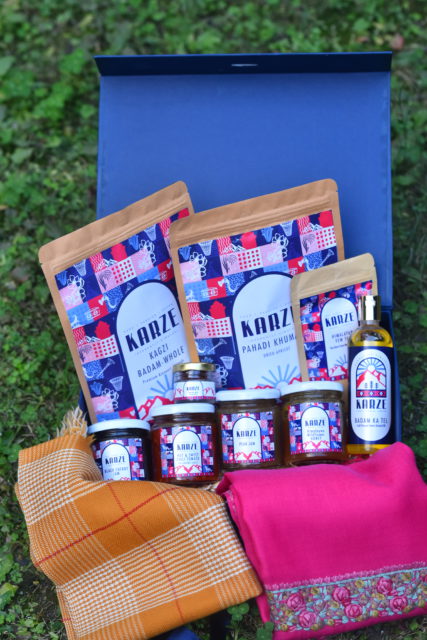 Founder: Tusharika Goswami
What The Brand Offers: Locally-sourced artisanal food, fashion, wellness, and decor products from Himachal Pradesh
TC46 Loves: Karze came into being, with the intent to share the best of Himachal Pradesh's produce, creations, culture and love to the world. Through their online e-commerce channel, the brand promises its audience purity and authenticity of its products.
Himachal is a treasure trove of unique produce in terms of fruits, grains, spices, dry fruits, oils, and teas. It is also home to timeless handloom luxury clothing and artisanal products that are hand-made and work beautifully with modern-day home décor. Karze is named after a remote village in Himachal called Kaza with the thought that, with the ease of online shopping now, it can aim to get its audience access to even the remotest of mountains at the doorstep. This will enable the audience to experience a bit of Himachal with every Karze product, all from the comfort of their homes.
Karze is a conscious consumer brand with a purpose – the purpose to make a difference to their consumers, to the people of Himachal, and to the environment. The brand's purpose is to impact the lifestyles of its consumers by getting them 100% pure, natural, healthy, and sustainable products. This will help empower rural women, farmers, and artisans by giving them a platform to reach out to the world. It will also ensure that they get their fair dues and gain the right exposure for their talent and produce. Karze has also embraced several green initiatives with the purpose to preserve and giving back to the pristine lands of Himachal.
When a target audience buys from Karze, they're not just buying quality produce, but also supporting a vision, and a purpose. They are also acknowledging the hard work of the farmers, artisans, and women who work with passion each day.
Price: A handmade jam jar is available at Rs 275, 100% pure wildflower honey at Rs 475, while the fashion line starts as low as Rs 500.
Availability: The products are exclusively available on the brand's website.
Brand: EXALT By Niti Patel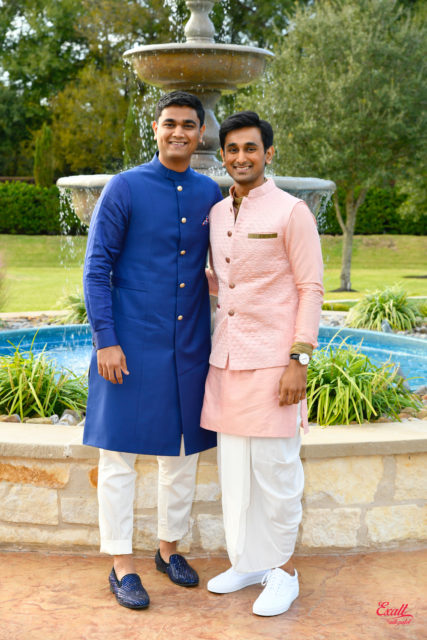 Founder: Niti Patel
What The Brand Offers: Customised, recyclable, and sustainable styling services for Indian men's wedding apparel.
TC46 Loves: At Exalt, founder Niti believes that clothing should not only fit their audience like a glove but be an expression of who they truly are. According to the brand, nothing makes people shine and look their best than in an attire that is custom-styled according to their every want. A proponent of recyclable and sustainable styling, Niti encourages her customers to voice their own ideas so as to accurately capture their vision whilst styling garments.
The brand has styled actors of non-fictional TV shows and advertisements. It has also styled accomplished Bollywood actors like Amitabh Bachchan, Ranbir Kapoor, Varun Dhawan, Rishi Kapoor, Vicky Kaushal, and many more.
Price: The services at Exalt range from Rs 2000 for a one hour virtual Style Consultation to Rs 60,000 for a 7-day total Image Revamp (for an additional 3 months) that offers virtual access to the stylist.
Availability: The Style Consultation and Image Revamp sessions are exclusively available on the brand's website.
Brand: Kree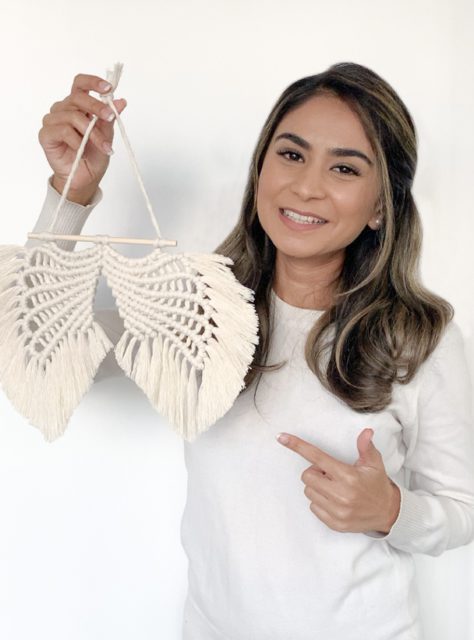 Founder: Kreena Desai
What The Brand Offers: Handmade decor and accessories
TC46 Loves: The brand objective is to spread good vibes with the hopes of helping people create a beautiful home or special day that truly reflects their personal style—be it boho, modern, or somewhere in between. So, the products can be for anyone and everyone
They offer handmade decor and accessories made with macrame art, created with 100% recycled cotton to keep the products sustainable. The brand sells macrame coasters, keychains, car charms, etc. The goal of the brand is to teach this craft via workshops to anyone and everyone who is looking forward to learning a new skill this year.
Price: The average price per product is around Rs. 1,000 to Rs. 1,500.

Availability: The products are exclusively available on the brand's website.