As people are becoming more aware of the harmful substances used in products and their effects on the environment, they are moving towards a more sustainable approach. Consumers are opting for brands that are vegan, cruelty-free and use ethically sourced ingredients to formulate their products. This was further emphasised during the pandemic where sustainable and eco-friendly brands emerged as a trend that everyone across the globe is making a priority to get on board with.
World Earth Day is an annual event on 22nd April to demonstrate support for environmental protection. First held in 1970, it now includes a wide range of events coordinated globally. It is a global call to all human beings, whether they are world leaders, innovators, industry or investment leaders or influencers, to take concerted action and find better solutions to restore our planet. As a dutiful human being and consumer, you can celebrate Earth Day with a wide range of eco-friendly and sustainable brands on the Red Dot Shop. When you opt for sustainable products, it not only makes a difference to the environment but also improves your health. Want to know how to embrace the sustainable trend? Buy from these eco-friendly brands and do your part for mother Earth.
1. Vishisht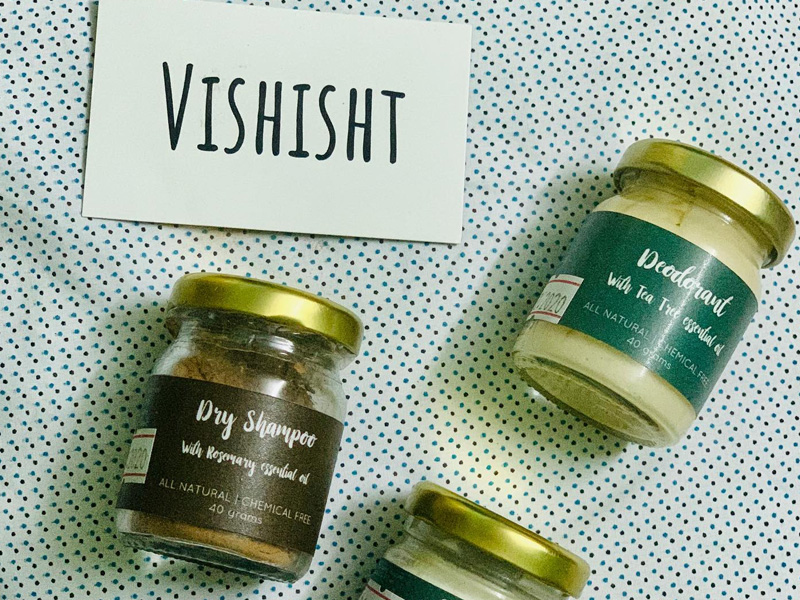 Vishisht offers all-natural skincare products made using 100% pure ingredients. Founded by Namrata Agarwal, the brand offers a variety of all-natural skincare products made using 100% pure ingredients that resolve all skincare needs. The brand does not believe in exploiting animals to meet one's business or personal needs. Products are prepared in small batches to offer the best quality and never tested on animals, after all, our furry friends have as much right on this planet as we do. A bonus point of this brand is the plastic-free packaging. This brand aims to provide natural and eco-friendly alternatives to daily use skincare products by reducing our carbon footprint and contributing to a greener planet. Switch to this homemade and natural skincare brand, Vishisht, and fill up your cart at the Red Dot Shop. Get the satisfaction of knowing that shopping at Vishisht means making a positive impact on the planet.
TC46 Loves: Looking for a multi-purpose balm that can be used for literally anything? Look no further, as Natural Citronella Body Balm is your destination. The divine lemony scent of citronella is sure to calm your mind and body, literally! The balm is highly moisturising, which also acts to cure bug bites.
2. Tinge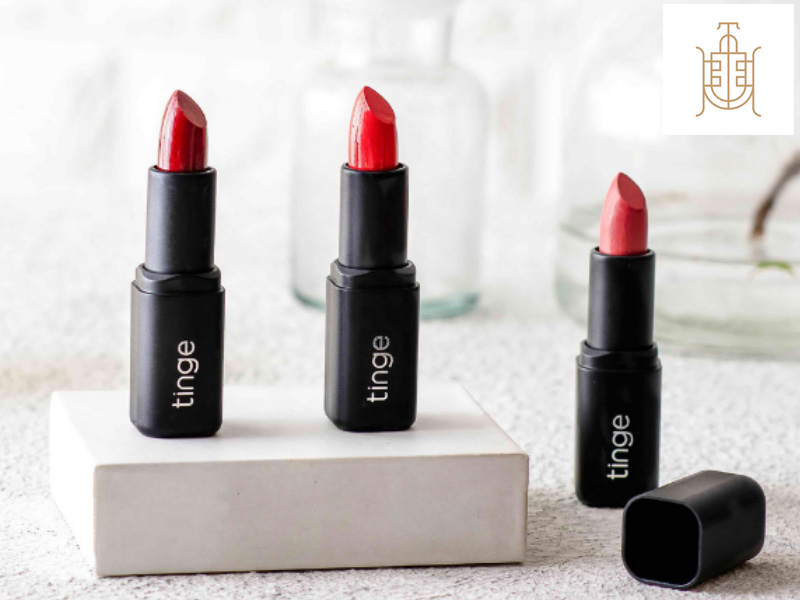 Tinge is India's first handcrafted, customised, 100% natural and vegan makeup brand, specifically for the Indian skin tone. Conceived by Sabrina Suhail, the brand has mastered the art of blending different colours to create one that's perfect for you. Tinge products are paraben-free, sulfate-free, and cruelty-free. Tinge is extremely mindful of its footprint on the earth. From sourcing rights to creating products with minimal waste, keeping away from excessive packaging, and ensuring that customers can re-fill their lipstick containers are some of the ways to help be gentler on earth. If a product package has 'RETURN FOR REFILLS' written on it, customers can return the empty container to get 15% off on their purchase of the same item at the Tinge store. Of course, if online customers have a container to send back, shipping costs need to be borne by them. However, that's again a small price to pay for sustainability! There can't be a better time than today, World Earth Day, to make the switch to handcrafted, vegan makeup brand Tinge on The Red Dot Shop and do your bit for the planet because so far, we haven't found Planet B.
TC46 Loves: Vegan, cruelty-free and non-comedogenic, agave lip balms by Tinge are available in cherry red and daily brown tints. They also have an untainted natural lip balm for a sheer finish. Perfect to hydrate your lips every day, the handmade lip balm can fit in your back pocket and is a saviour for dry, chapped lips when you're on the go.
3. Evolve Essential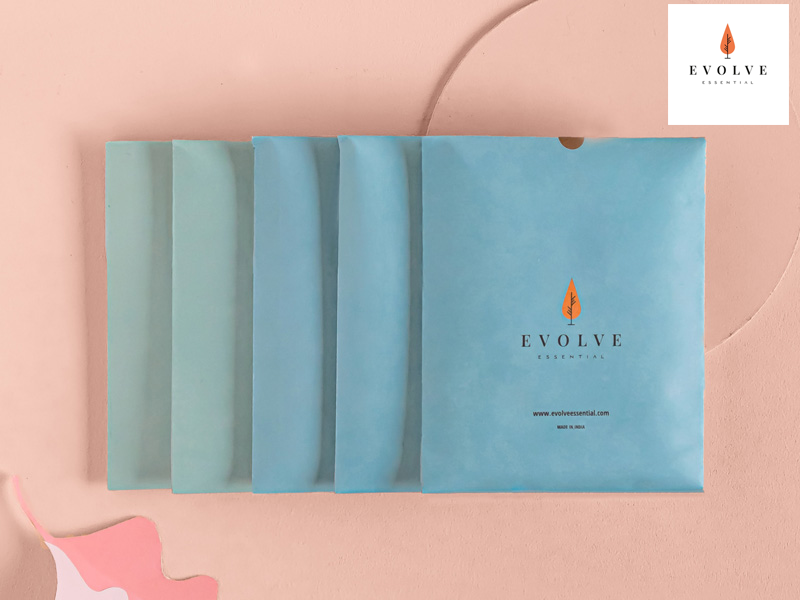 Women are the better half portions of this world. Evolve Essential takes the evolution of female hygiene to a place where it is connected to the eternal energy of the earth, with an eco-friendly range of products that lift your soul during some dull days, with a big smile to heal you naturally. The Evolve pads with a top-sheet are made of good quality natural ingredients to give you the goodness of nature and do not expose your skin to any harmful chemicals. Evolve Essential sanitary napkins are curated keeping women hygiene and mother nature in mind. The founder, Simran Dhingra, states that the sanitary napkins are made with acrobat premium cotton for rash-free periods, with a wider back for extra coverage, added no toxic chemicals, i.e. print or fragrance. Purchase from Evolve Essential and do your part of the good deed towards the environment. The brand has also taken care of nature parallelly by providing a seeded paper that helps you to plant every time you choose to evolve.
TC46 Loves: Pack of 15 sanitary napkins with individual disposable sachets, made with acrobat premium cotton, Evolve Essential is a feminine care brand offering rash-free, eco-safe sanitary napkins as per the flow.
4. Nirwaana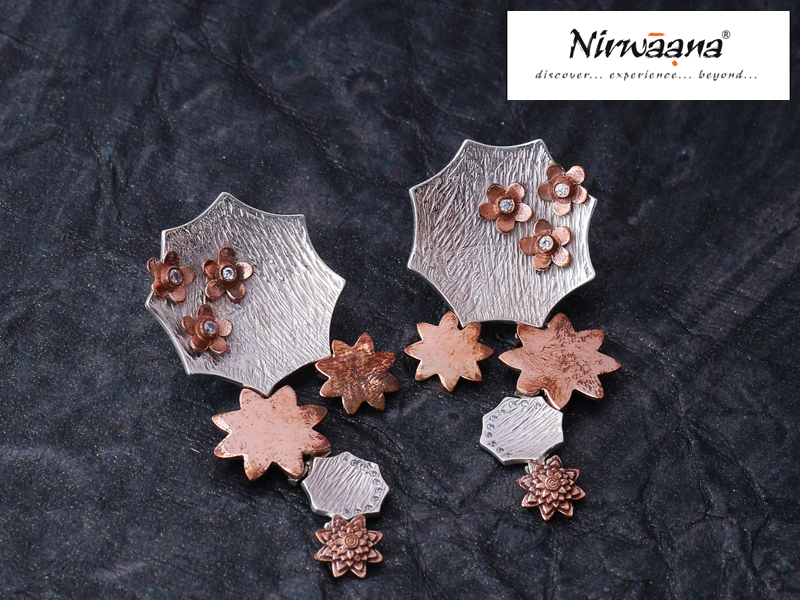 Nirwaana, is the state of pure happiness, a place of perfect harmony of the mind, nature and creativity. Nirwaana is a premium jewellery online store, which beliefs in providing a delightful e-commerce experience of art, culture, design and trend-based pure silver / semi-precious stones costume jewellery. The brand proudly differentiates itself, by using the best quality & most exclusive raw material, from around the world. All Nirwaana jewellery is designed and crafted with love by the local artisans in India. Their craftsmen are dedicated to composing intricate creations which reflect the love and passion with which they were designed, unmatched by the mass-produced machine-made jewellery. Purchase from Nirwaana at The Red Dot Shop and get designs that are living, breathing memoirs of inspired craft. While they take inspiration from timeless techniques, the designs created are contemporary and fashion-forward.
TC46 Loves: The chic handcrafted black Onyx drop earrings with intricate gold, Kundan and multicolour Meenakari work, the base metal is Brass with gold plated.
5. Vaani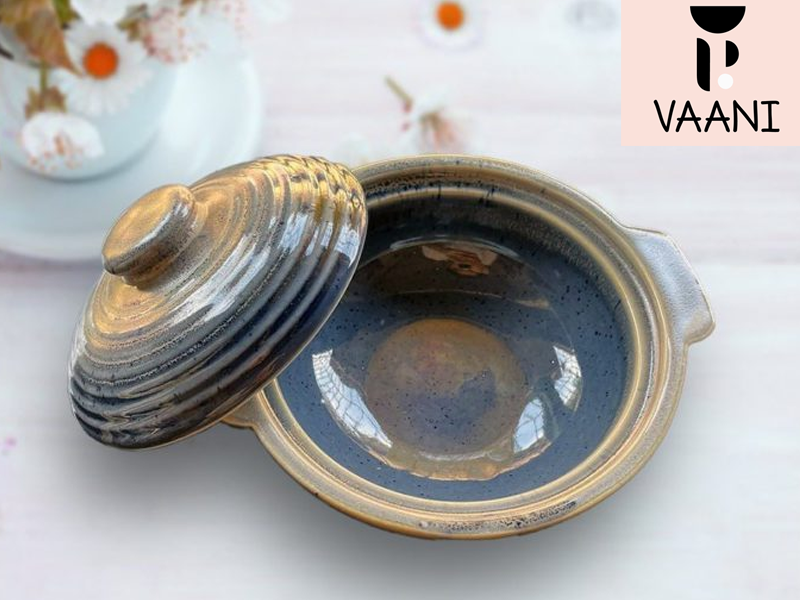 Vaani is the brainchild of two creatively hungry souls who decided to mould their friendship into a beautiful and inspiring partnership. The concept is to infuse creativity into kitchen decor. They sell handpicked products that cater to a variety of buyers with different tastes. Vaani ceramics are lead-free and biodegradable. From coffee mugs, food platters, salad to soup bowls, their product range is distinct and striking. While the category is restricted to kitchen decor, for now, they plan to move beyond it. They love exploring and would love to offer more products in near future. The possibilities are endless and the brand is striving hard to make 'Vaani' a household name. Turn to Vaani Crafts at The Red Dot Shop for all your home decor needs.
TC46 Loves: Blue-grey serving platter cum eating plate with cutwork design perfect to be used to serve starters at the next house party or to use for dinner or breakfast every day. It is handmade ceramic and lead-free.
6. The Ecosattva Store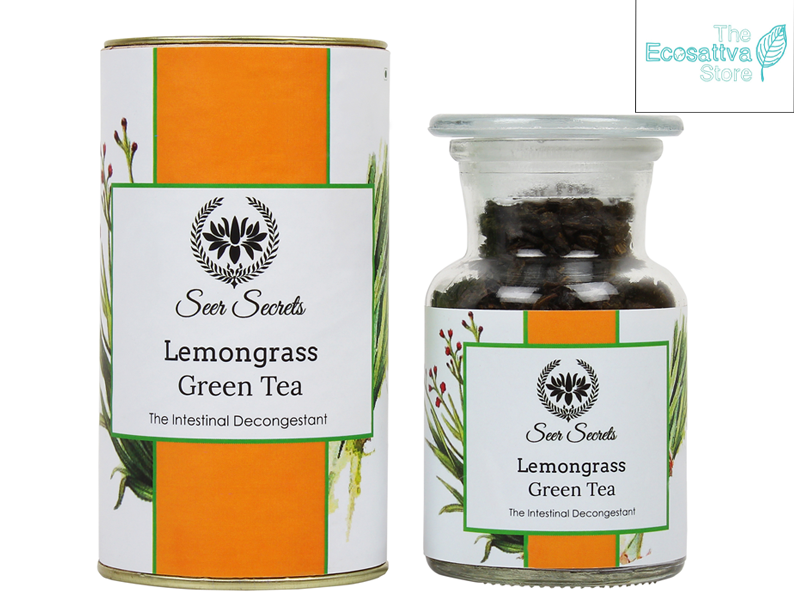 This curated marketplace for sustainable products is a great discovery and purchase platform if you're looking to be more eco-conscious with your purchases. They have over 70 brands and an exhaustive products line, and they provide you with all the information you need about the make of the products. They're also moving towards sustainable packaging which will be used by brands listed on their website. They have sustainable products across categories like beauty, fashion, home decor, accessories, food, drinks, and gifting. The store also has vegan products.
7. Good For The Soul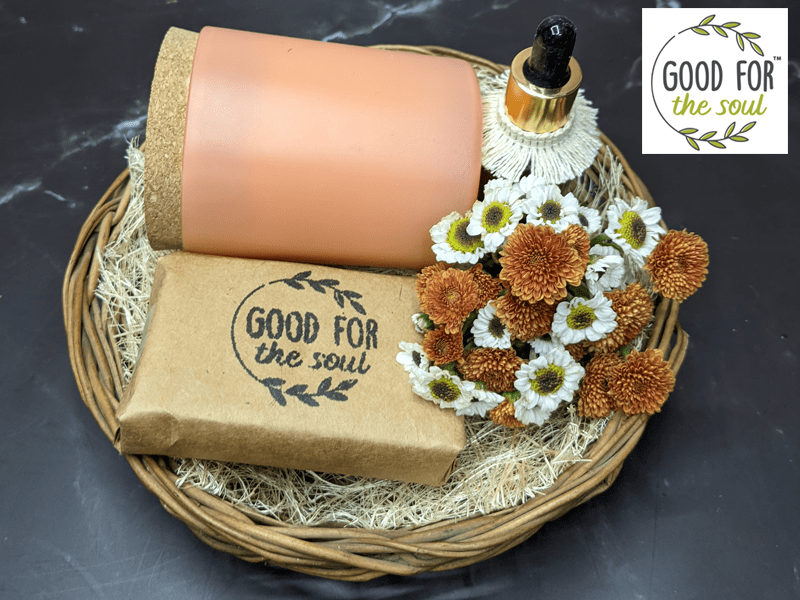 Founded by Dipti, Good For The Soul produces handmade soaps, hand-poured soy wax candles and more. Dipti has always been a sucker for aesthetics but then not at the cost of the planet that's the reason all our products are made with 100% organic and natural ingredients with recyclable and reusable packaging. The brand manufacturers aromatherapy candles, handcrafted artisans soaps, wax sachets and oils. Other than this, they also procure, create and curate the best hampers that are not only aesthetically amazing but are soulful.
8. IRO IRO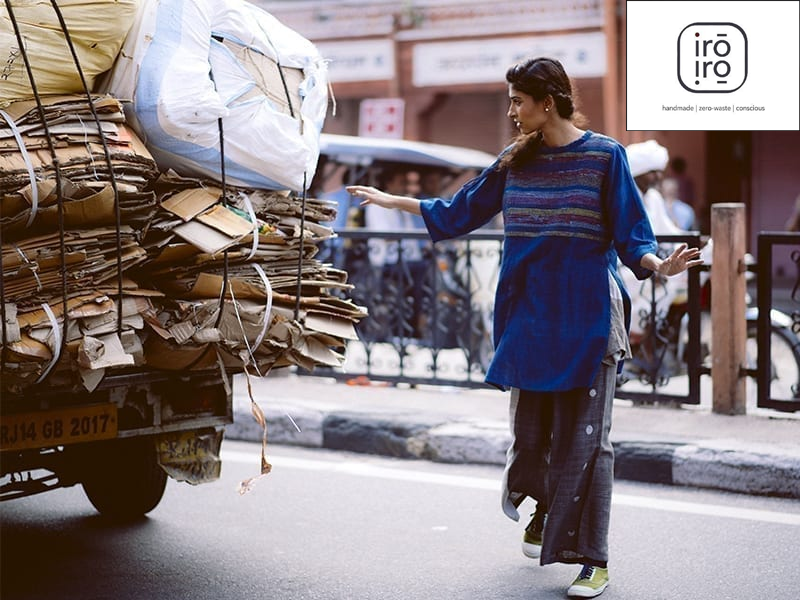 Founded by Bhaavya Goenka, IRO IRO is a zero-waste lifestyle and fashion design collective based in Jaipur. To push innovation in upcycling, every year they create a collection to tell a unique story. The brand creates elevated clothing and textiles from waste, (and in the process of upcycling, utilise crafts and knowledge indigenous to India), that are highly functional and designed to last. So far, they have upcycled about 5 tonnes of waste off-cuts into handcrafted fabrics saving 100 tonnes of CO2 from entering the atmosphere over the past 2.5 years and generated work for 20 artisans based in a village near Jaipur and sold about 80% of it.
9. ZeroWasteShop India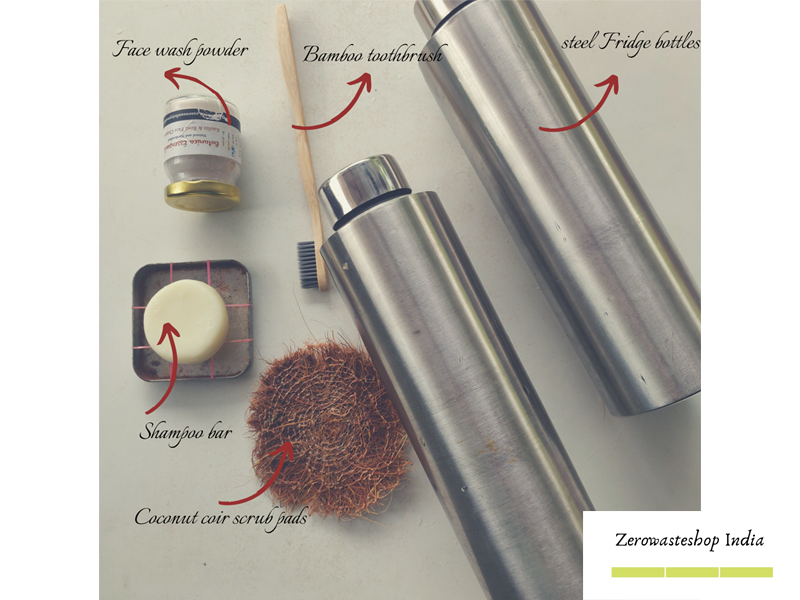 Launched in August 2019, this brand is India's first plastic-free marketplace. With a tiny budget and the idea to spread information about conscious living, Kamayani formed this marketplace because has always been interested in animal welfare and the environment but one morning at the beach during the Ganpati festival pushed her to start blogging about what products users can switch to for an eco-conscious living. The brand's USP is 100% plastic-free packaging and carbon offsetting through a pachama offsetting program. With green business being a strong belief, imparting knowledge about eco-friendly lifestyle or zero-waste lifestyle is the focus for the brand. Products include sustainable and eco-friendly skincare, kitchen, stationery, home decor products from bamboo toothbrushes to upcycled clothing, made by small homemakers and artisans.
10. Vyoman Studio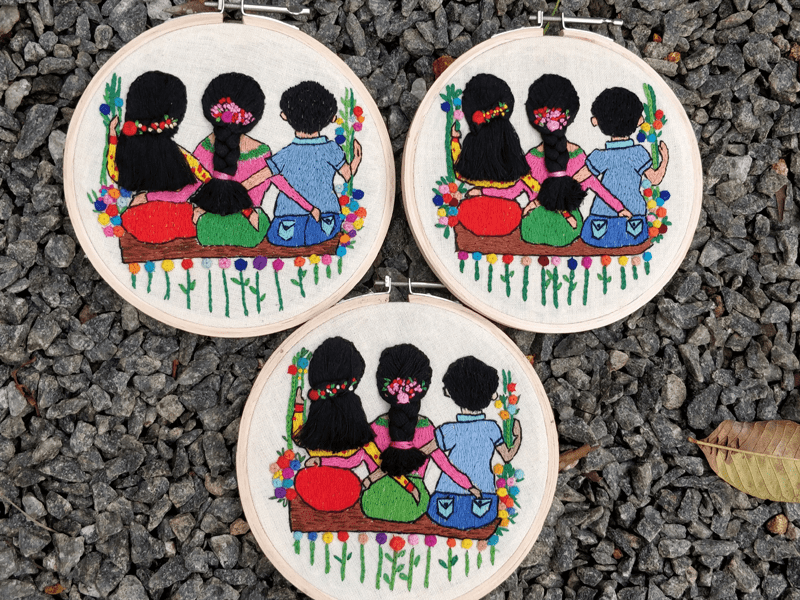 Vyoman Studio was born out of Neena's love for textiles and started during the lockdown. The brand works on a plethora of techniques making products that are not only beautiful and appealing but are also practical and cost-effective. Most of the products are made from fabric scraps. At Vyoman Studio, they are on a mission to reduce the wastage caused by the textile industry. Aesthetics, functionality and eco-friendly is their mantra towards creating a greener tomorrow! The brand also specialises in embroidered face masks, fabric eye masks, hair accessories, embroidered table napkins, embroidered jute bookmarks, crochet earrings and much more. Each product is packaged in eco-friendly cloth bags and repurposed paper. You can buy the products through Amazon or on Instagram.

When it comes to the future of brands, there is a definite shift in what consumers want today. Eco-friendly, sustainable, earth-friendly, skin-friendly and many more such phrases top your priority list and rightly so. You want to be aware of what goes into making your products and not just how it looks. And with desi women struggling to find a balance between finding the right products, the perfect shades and keeping it all within budget, these brands show that you can indeed have it all!