The saying, where there's a will, there's a way is awfully true when it comes to entrepreneur Sharda Agarwal. Coming up with an idea that crops up from personal experience is one of the best ways to know that it will work and that is exactly what she did.
Sharda Agarwal started Sepalika as an answer to her own problems- many years of insufferable migraines. After medicines and tests went to vain, and she experienced various side effects, with zero results, she decided to take matters into her own hands.
In conversation with TC46, Sharda Agarwal, the Founder of Sepalika shares how the journey of the venture began with her quest to overcome her own medical ailments, exploring the importance of natural healing, thereby triggering her to follow this path. 
1. What is your educational and professional background?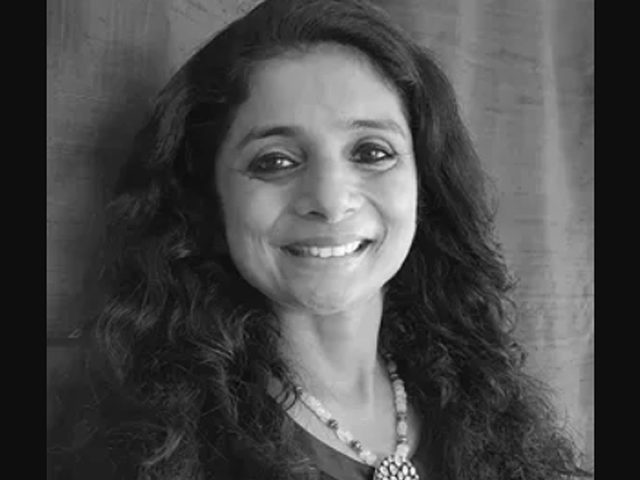 I am an Economics Graduate from St Xavier's college, Kolkata, and have done my MBA from IIM-Bangalore. I also have my degree in Functional Nutritional Therapy Practitioner from NTA, USA, Functional Blood Chemistry Analyst from the US
2. What prompted you to start Sepalika?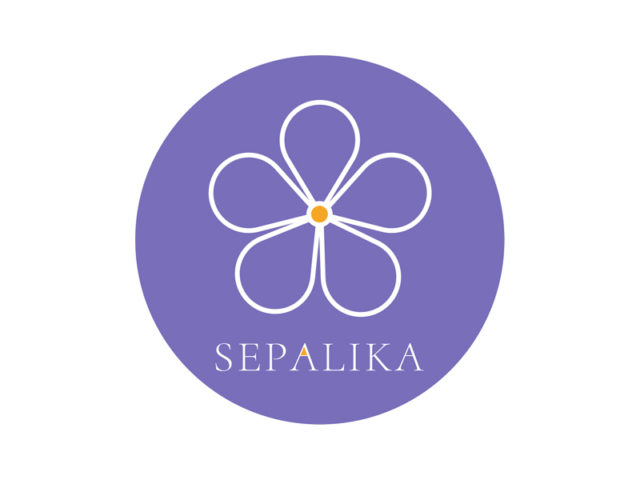 The inspiration for setting up Sepalika came from my personal experience of suffering from a migraine for eight long years. I had consulted several specialists and conducted many tests but all in vain. Apart from suffering serious side effects by consuming the prescribed medications, there was no improvement in my condition. This is when I met Mahesh, a traditional acupressure therapist and dietary supplements expert, who helped me get rid of the pulsating headaches of a migraine in just four months.
This prompted me to set up Sepalika along with Mahesh, to help people cut down their dependence on medicines and counter their illnesses through the right diet, supplements, and lifestyle interventions.
My aim is to help women understand and use the innate power of the human body to heal itself, empower women with information they have never been told by their health care providers, and get them to take charge of their own health.
From having worked with hundreds of women on their hormone health over the years, today, I can't be more happy to see Sepalika evolve into India's first Natural Fertility Clinic, helping couples conceive naturally.
3. Did you always know you wanted to work in this space?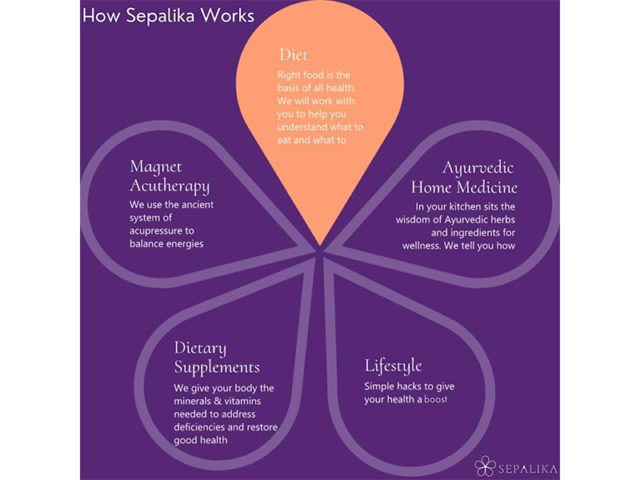 Didn't dream of this! My background & expertise is in the fields of brands & mktg. I've worked with MNCs like Johnson & Johnson and Coca-Cola. I ran my own marketing consulting firm, MarketGate, which I co-founded & later sold to the Publicis Groupe, France. But I always had an inherent interest in health. I would read up the generic component of medicines prescribed to my family, I was careful about my eating, I loved yoga. But getting so deep into health by setting up a venture like Sepalika, came from my passion for helping women make their health a priority.
4. What was your first business milestone and how did you get there?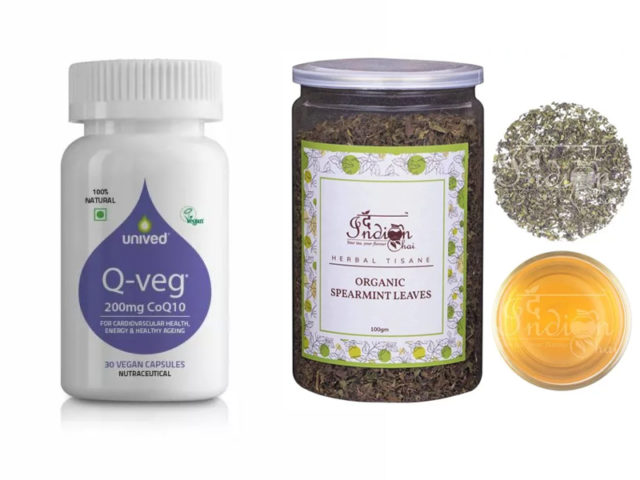 There were two: 
Reaching 400,000 monthly visitors in traffic on our website www.sepalika.com back in 2017. This was commendable given that this traffic was mostly from America and we were an Indian website offering well-researched content on reversing chronic illnesses naturally. Today, it is common to hear about reversing Type 2 Diabetes with diet & lifestyle. We were talking about this in 2016!
The first Sepalika baby in 2019! The lady came to us to fix her PCOD. She had been through multiple rounds of IVF – all of which failed. We not only gave her regular periods but helped her conceive naturally with no medicines, no hormonal intervention & no in-clinic procedure. We just used the power of food & vitamins!
5. How long did it take you to make money from your venture? What was the turning point? 
Our revenue generation began almost 2 years after we started Sepalika. The turning point was when we moved from being a content platform to an online clinic. We were treating women online back in 2018 – way before the pandemic began. It was quite unusual at that time. People couldn't believe they could be healed without going to a physical clinic.
6. Do you market online/offline? What works better for your platform?
Our marketing is mostly online. For a small firm like ours, digital mktg is more efficient. Of course, a large number of our clients are referrals. In India, medicine is bought not sold; the power of delivering good results to clients & seeing it pay back when they refer others to us can never be underestimated.
7. What are your top 3 tips for aspiring entrepreneurs looking to enter the startup space?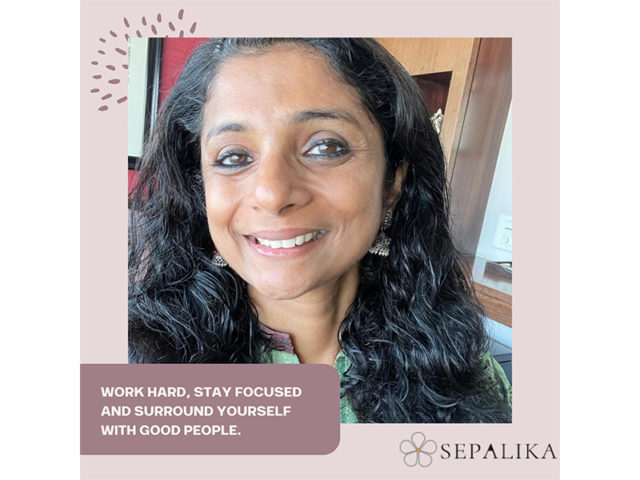 Your Expectations & Benchmarks from your venture are Yours & Yours Alone. Don't be swayed (& dismayed) by external benchmarks
Be ready to go back to school to formally learn skills or knowledge set that is critical for your business
Always have a co-founder who comes with complementary skills. It's lonely being on your own. And you need a breadth of skills at the founder level, if you want to build an organisation.
8. What's a basic investment budget one can expect to make when trying to start up his/her own business?
There is no fixed number. But you need to bootstrap & build a proof of concept (Poc)> That's when investors will be interested in funding you. They want to know what's your skin in the game. More importantly, always have a contingency plan for your family when you invest your personal net worth in your startup.
9. What's your advice for entrepreneurs approaching investors to raise money for their ventures?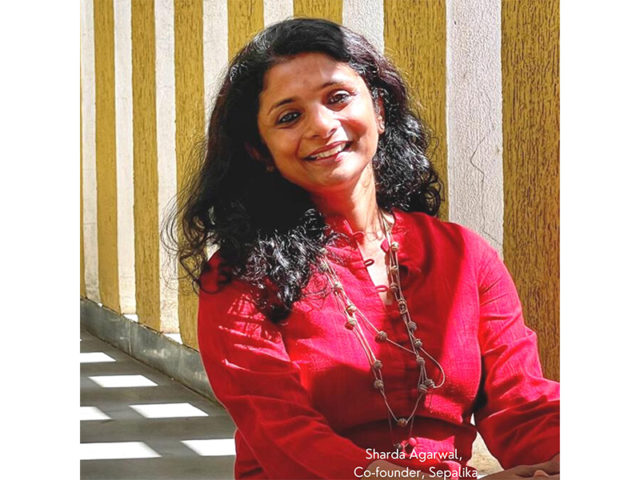 Ensure you have a sustainable, scalable business plan with an established proof of concept
Show investors you have a team with the necessary skills & talent to run the business
Tell them what makes your business unique: Is it an idea, is it scalability, is it a new way to deliver an existing proposition?
10. Which networking groups and showcasing events could help an aspirant meet the right people and generate work opportunities as an entrepreneur?
Network with your college alumni, angel investor networks, specific networks unique to you or your business: FICCI Ladies Org, WomeninTech, EngineersforFinance, identify relevant groups on LinkedIn, look for VCs who run mentoring programs, be a part of StartupIndia.
About Self-Starters
We spotlight inspiring women who are entrepreneurs or have skill-based passion projects and are willing to share knowledge, advice and tips about getting started in the space. Each Self-Starter's story will be highlighted in a prime slot on the Homepage for a whole week, after which their story will appear under the 'Work' category on The Channel 46.
Think you're a Self-Starter or know someone who is? Drop us an email to be featured on The Channel 46 at [email protected]