Recently, the sport of archery came back into the limelight and there is no doubt who made a mark in this field. As a child, she practised her target using ripe mangoes. She was handed a bow and arrow carved out of bamboo. 12-year-old Deepika Kumari from Jharkhand's Ratu village knew little about archery as a sport, but the prospect of free food that would nourish her was too enticing to pass up. And that began her love for the sport and her journey to becoming a world-class archer. TC46 celebrates this extraordinary journey of Deepika Kumari, as she regained the number one position in global rankings following her hat-trick of gold medals at the World Cup Stage 3, making India proud.
From Mangoes And Bamboos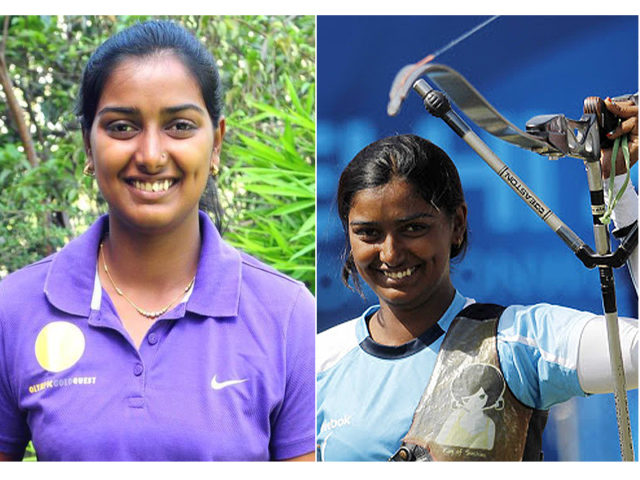 Born on 13 June 1994 to Shiv Narain Mahato and Geeta Mahato – an autorickshaw driver and nurse respectively – Kumari's first taste of aiming and shooting was with mangoes and stones. But the family's poor financial condition stood in the way of her dreams, till she joined Tata academy. She was so determined to learn archery that she told the academy people that they could kick her out if she fails to get better in three months. She couldn't get into Tata Academy right away but was redirected to the Arjun Archery Academy. She was able to join the Tata Archery Academy within a year because of her exceptional performance.
It was here that she got to practice with the formal archery equipment for the first time. And it was from there that her dream started to become a reality.
First Achievements & Setbacks
By the time, Kumari touched 18, she had already bagged the title of being an amazing archer, having won 2 gold medals from the Commonwealth Games in 2016.
She started her winning streak after turning pro in 2006, and since then has won 12 silver and seven bronze medals at the World Cup. Deepika was India's top contender for gold in the 2012 London Olympics. She has participated in the 2012 London and 2016 Rio Olympics where she lost in the opening round and quarter-final respectively. Her preparation did not stop as she went on to win many more medals, later on.
She won the Arjuna Award in 2012 and the Padma Shri in 2016. A documentary named 'Ladies First', available on Netflix was also filmed on her life story that won over 16 international awards.
Family Love & Unconditional Support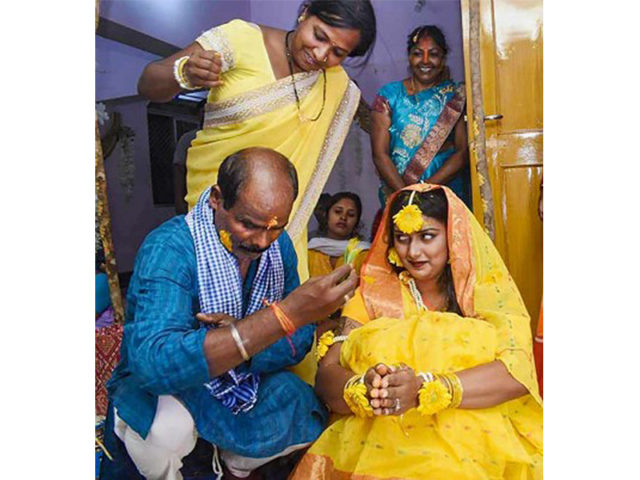 No dream is too big if you have the strength and support to fulfil it. And Kumar's family and teachers always had her back. According to Deepika Kumari, "I did not pick archery; it picked me."
While her father was supportive about his daughter taking up a sport, he was hesitant with Kumari living away from home at such a young age. But with Kumari's persistence, he finally gave in. Her mother, on the other hand, has been her rock throughout. In an interview with Verve magazine, Kumari says, " I think of her when I climb onto the podium at an international competition and the national anthem plays. I thought of her when I was receiving the Padma Shri award and swelling with pride."
Olympics & Future Plans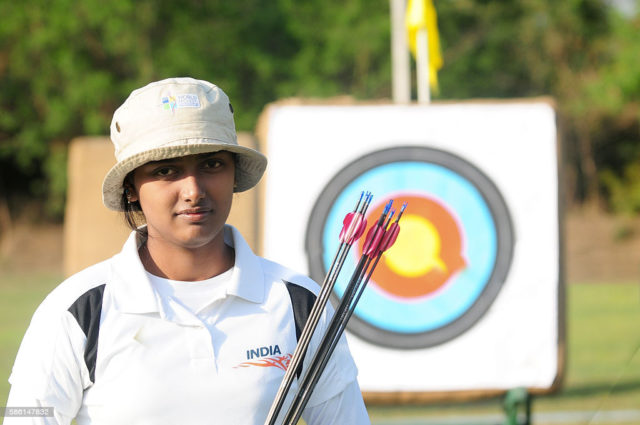 Kumari's journey and her historic win is a great milestone. As the 2021 Tokyo Olympics are near, all eyes are on Kumari to bag the gold medal. She will be the only Indian woman archer to represent the country at the Tokyo Olympics. Former cricketer Snehal Pradhan says, "Kumari is one of India's greats, irrespective of what happens before or after the Olympics."
Kumari believes her journey to being one of the best archers of India has helped pave the way for many young girls from her village who wish to be enrolled in a sports academy. And she has done so despite the system and its lack of support. Her determination, perseverance, hard work and zeal has brought her dream to life. Deepika Kumari is not just a role model but a role model for women and girls, especially for an underprivileged background, dreaming to touch the sky.