Yoga, one of the most popular forms of holistic fitness originated centuries ago in India. It has now gained global popularity and is practised by many people. As the demand for Yoga is increasing, so is the availability of training in Yoga. Yoga classes are springing up at every corner on every street. It is a good time to be a Yoga teacher and have your own fitness classes. A good teacher is the one who teaches the correct techniques of performing Yoga asanas and also knows how to start a Yoga business.
Yoga classes may be conducted at a fitness studio, in a gymnasium or at home. It is relatively easy to impart Yoga training in a commercial space that is already well established. But it takes extra effort and good knowledge on how to start a yoga class, if it is to be conducted within your own home.
Prerequisites For Starting Yoga Classes From Home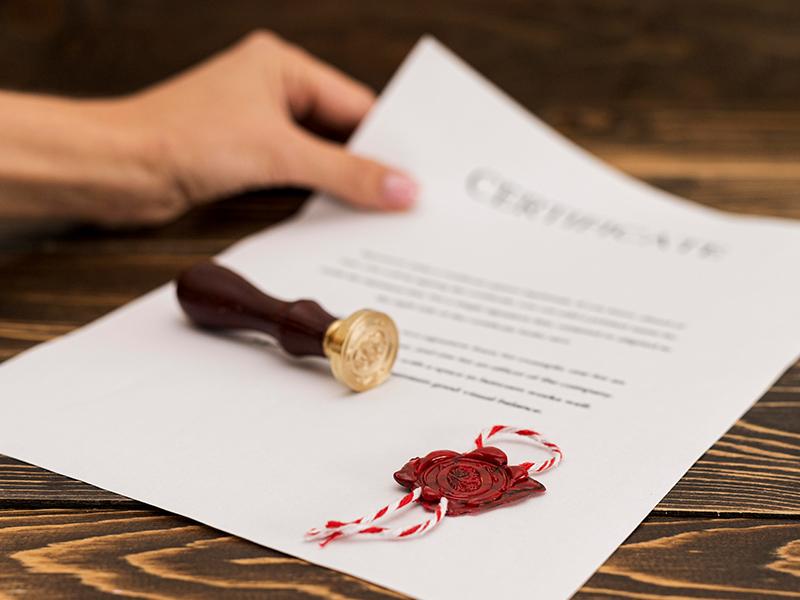 There are guide books that will teach you how to start yoga at home for beginners. Here are a few simple steps that will save you the time of going through these books and help you to launch your own Yoga classes as well.
1. A Teacher's Training Certificate
You need to be a skilled Yoga practitioner in order to impart its teachings to others. But the knowledge of Yoga is not the only thing one must have to become a Yoga teacher. Renowned Yoga institutes offer courses that not only teach every aspect of Yoga but also give training on how to teach Yoga to others. Completing a teacher's training course is mandatory in order to start Yoga classes. It is also important to check the credibility of the institute where you want to enrol for a teacher's training course in Yoga.
2. Physical Fitness
Any book, blog, instructional video that aims to train people on how to start Yoga for beginners will stress the importance of physical fitness of the trainer themselves. As a Yoga teacher, you are an inspiration to your students. They will look up to you and emulate you as they try to perfect various Yoga asanas. It is imperative that you maintain a certain level of physical fitness as a Yoga teacher. This will not only set a good example to your students but also portray that they too can achieve a similar level of physical fitness with adequate dedication toward Yoga.
3. Passion For Yoga & Teaching
Teaching is not everybody's cup of tea; teaching Yoga is even more difficult. Only those who are passionate about both Yoga and teaching may think on the lines of having their own Yoga classes. Starting Yoga classes at home is a huge responsibility. It requires hard work, organizational skills, multi-tasking ability and thorough dedication. Those who are willing to walk an extra mile to establish their own Yoga classes are sure to taste success.
4. Good Oratory Skills
To become a good teacher one needs to have a good command of the language and speech. You may be an expert in Yoga, but to share your knowledge with others you need to express yourself well. You should have the ability to communicate the ways of performing Yoga asanas clearly in the right manner. As a Yoga teacher, it is your duty to be able to convince students about the benefits of Yoga, for which you need to be an excellent orator. A good orator may not essentially be a great teacher, but a good teacher is always a great orator.
5. Ample Free Space In Your House
Starting Yoga classes requires a lot of effort and patience; and some extra space at home. Yoga classes could be conducted on a one-on-one basis or for a group of people at one time. You may need to clear up some space at home so that a group of people can assemble and easily perform Yoga without feeling cramped. You may decide the number of people per class depending on the availability of free space.
It is not as simple as just hanging a board outside your home and starting Yoga classes. One needs to put in the effort and make a foolproof strategy on how to start Yoga classes at home. An experienced Yoga practitioner can certainly become a good Yoga teacher. But if you want to grow your popularity and increase the number of students you teach, you need to know some business tricks as well.
How To Start Yoga Classes From Home & Turn It Into A Successful Venture?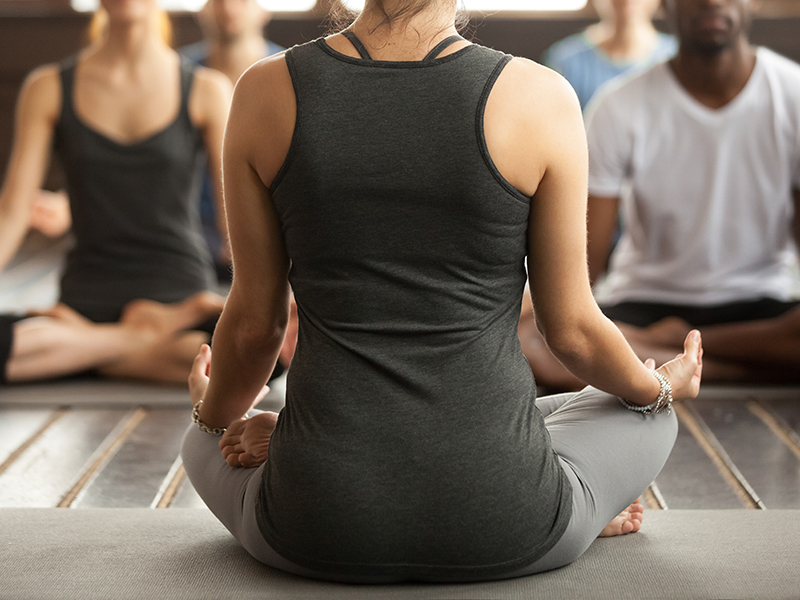 So you have burnt the midnight lamp, done all the hard work and are the proud owner of your own home-based Yoga classes. Now it is time to gain some much-deserved popularity and make a name for yourself.
It is possible to do so by following these easy steps:
1. Offer Variety
People love variety in life; be it shopping for clothes, ordering food or even choosing a Yoga class. You may offer people an option between individual classes or group batches or even an option between various timings for their Yoga batch. By dividing students into several batches at different times of the day you can easily conduct more classes without overcrowding your home. This way you can manage more students in a hassle-free manner.
2. Use Good Advertising Strategy
Spreading the word about your Yoga classes should not be restricted to mouth-to-mouth publicity only. Take to other means of advertising by which you can reach out to a larger audience. Printing pamphlets and brochures about your Yoga classes and distributing them in your neighbourhood is a great way to earn publicity. Posting about your classes on various social media platforms is a great way of reaching out to the tech-savvy generation. Record videos of your classes or ask your students to post online testimonials to gain positive reviews.
3. Work For A Cause
As a Yoga teacher, it is your duty to raise awareness about the advantages and health benefits of Yoga. Write blogs or small informative articles or make informative videos about the benefits of Yoga for the cure of specific disorders. Spread the word about how you can help people to maintain a healthy mind and body with your Yoga lessons.
4. Arrange Yoga Camps
Yoga camps may be arranged within your society premises or at a fitness centre by charging nominal fees or no fees at all. This is bound to attract a huge throng to your Yoga camp. You could advertise your home-based Yoga class at the camp and encourage people to enrol for the same. Offering free fitness counselling at the camp is another way of influencing people by conveying the health benefits of Yoga.
There are many ways to make your Yoga classes a raging success. Use the ones that are the most suitable for your needs and there will be no looking back! There is no shortcut to success, therefore it is best to take small steps initially before a big leap. Before starting a Yoga class on your own it is important to know how to start Yoga for beginners.
How To Build Up Your Clientele?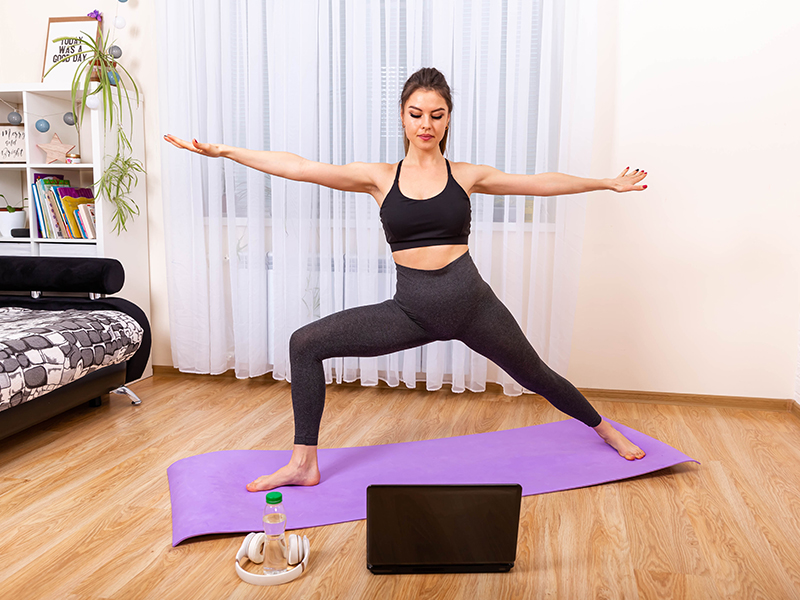 'Home-based business ventures cannot expand beyond a certain limit owing to space constraints' is a myth. With careful planning, you can have your own flourishing Yoga business without investing in a swanky commercial space.
Follow these easy hacks for increasing the clientele for your Yoga class:
Send regular email blasts to all your contacts to publicize your Yoga classes among more people
Offer online classes if you are facing a space crunch at home
Arrange your Yoga classes into batches so that you can accommodate more students
Offer home visit to offer Yoga coaching to those who are unable to come to your house for a class
Offer fitness counselling along with Yoga training to find out more about the needs of your existing or potential clients
Arranging for a free demo class is likely to attract more clients to your Yoga class
Follow these tips and you will reach the pinnacle of success soon. Any business venture gets only as successful as the efforts put in its expansion. Once you learn the ropes of how to start yoga at home for beginners, the task of increasing your business will also become relatively easy.
It takes a good entrepreneurial drive, deep passion for teaching and complete knowledge of Yoga to become the owner of a successful business of Yoga classes. If you think you have it all to become an accomplished Yoga teacher, nothing can stop you from achieving your dream.
Key Takeaways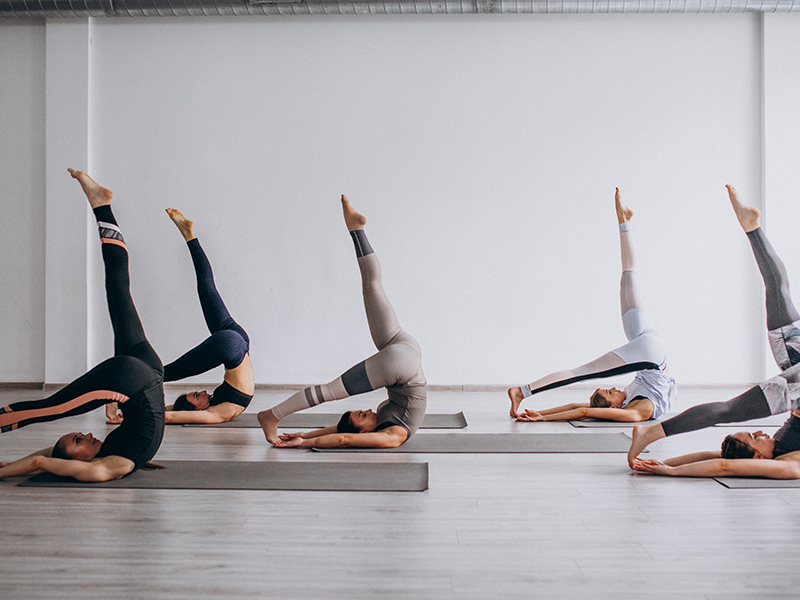 Starting your own Yoga classes from home requires a lot of effort, patience and dedication
With the right amount of organizational skills, you can have a flourishing Yoga business right from your home
In order to be a successful Yoga teacher, one must have other skills too apart from the knowledge of Yoga
Social media is a powerful tool with which you can publicize your Yoga business to a large audience at a time