Nokjhok and a little bit of friction are healthy in every relationship. In fact, it strengthens the bond between two partners, making the relationship stronger. This holds true for couples as well. However, the big question is, how does a couple strike a healthy work-life balance when they are a part of an entrepreneurial venture too? Spending that much time together, at work, at play, can feel like a dream for some and a nightmare for others.
This Valentine's Day, The Channel 46 is connecting with couplepreneurs who have aced the business of love. Husband-wife duo Aradhana & Dhanraj Minawala, founders of the footwear brand Cai, share tips and advice on balancing work and personal life with your other half.
1. How and when did you meet each other?
Dhanraj and I (Aradhana), always knew each other through common friends. However, at a friend's birthday party in 2013, our friend very strategically made sure we started talking to each other and that's how it all started. We dated for almost 6 months and then we got engaged in 2013.
2. Tell us a little bit about your business and who came up with the idea for it?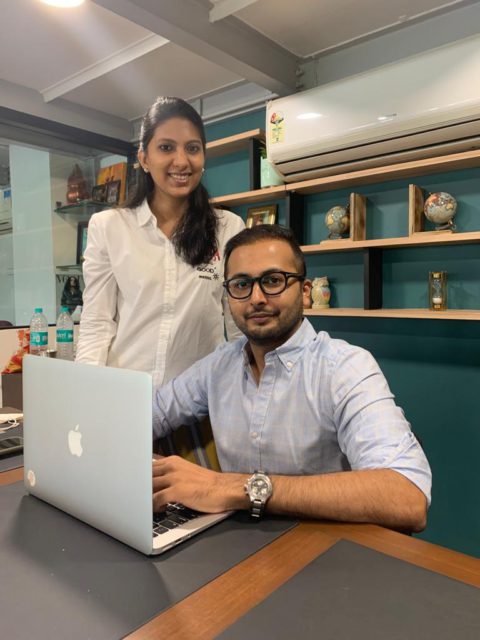 When I (Aradhana) returned from the UK, I started working at a corporate. I worked there for 3 years. But things started getting too monotonous. So I quit and got another job. I was never one to sit idle and take a break.
Immediately after I got married, I started working with my husband in his jewellery business and was always on the lookout for what I could create by myself as well. And out of the blue, one day, I found my inspiration. I was passing by a shoe market in Mumbai. They sold everything—from the material to accessories. I even saw the kaarigars make these shoes… I was so fascinated that I decided then and there that I would start my own shoe company.
I rushed home and told my husband about it and he was equally excited. In fact, he agreed to become my business partner! So we started with just us two and named our company CAI.
3. What's the role each of you plays in your business?
Initially, we both took up all the roles together till we realised our strengths and interests in the business.
Dhanraj primarily looks after finance, supply, production, and business development. I, on the other hand, look after customer experience, retention, operations, and administration. We both collectively look at the designing of products and marketing.
4. Do you think it's harder or easier to work with your partner?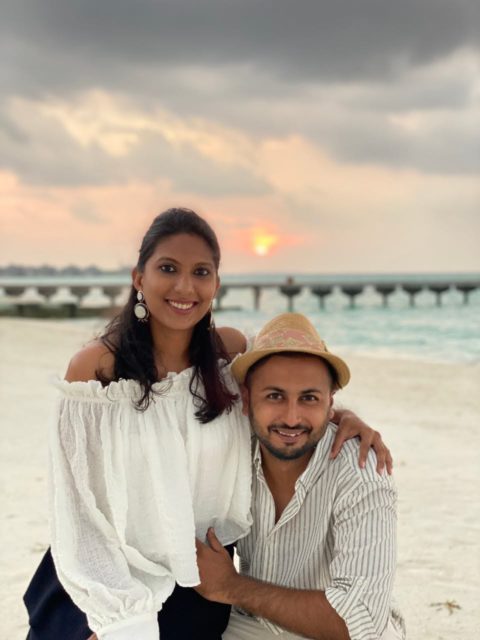 To be honest, there are good days and then there are bad days. But what's important is that we try to stick to our roles. We discuss everything before making big decisions so we both are on board.
Having a business we run together, work always follows us home but we try and make sure we create that boundary of personal and work life, which means we TRY and not discuss work once we are home. The best part about it is that we have created an amazing thing together which we are so proud of. This only strengthens our bond as a couple. In fact, we learn from each other's strengths in the business as well.
5. How do you resolve conflict at work?
Both of us have our own viewpoints. If there is something we don't agree on, we try and discuss it or seek a neutral opinion on it. In the end, we go ahead with the majority because it's very easy to have an ego about things—our interest is to finally do what's the best for our company.
6. What are the 5 tips you'd give to couplepreneurs who work together?
Define rules of work from the beginning.
Divide work because the two of you cannot do everything together, you will never move ahead.
Respect each other's opinions. There is no right or wrong. Having a debate is healthy. It leads to some great ideas.
Never have an ego battle because it doesn't help your relation or the company, and can reflect badly on the team
There should always be a good cop and a bad cop at work with the team.
7. What do you enjoy more, your spouse as your work partner or as your life partner?
Although he is a great work partner, I enjoy his company in a more relaxed setting where he's less stressed and more fun.
So, yes, life partner it is!