Just like an appetizer before the main course, foreplay exists to stimulate desires, arouse your libido and get the body ready for sex. While masala papad might be your all-time favourite starter, eating the same thing again and again can become boring real fast. Foreplay enhances sexual activity, boosts your hunger for physical intimacy and gives you the chance to explore your partner's beautiful body. Sex is so much more than penetration, after all.
Foreplay Explained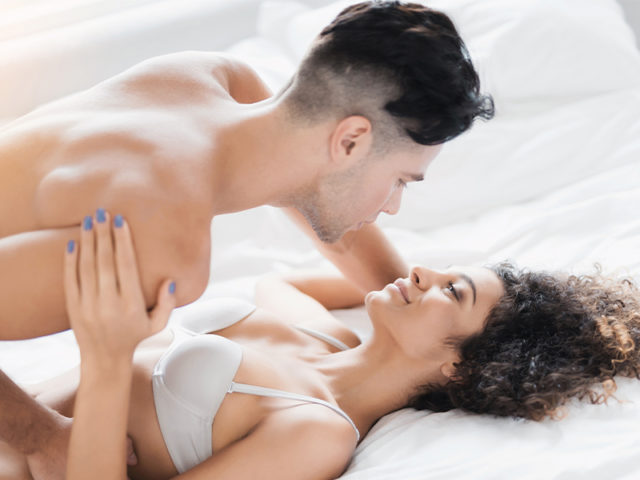 Foreplay usually comes before intercourse and can include a lot of different things, like kissing, sharing fantasies, or touching one another's genitals. The purpose of foreplay is to add to sexual excitement, and, especially for women, to help prepare the body for intercourse by increasing vaginal lubrication.
Adam & Eve conducted a survey where 76% of people think that foreplay was very important and 100% of women & 95% of men said that touching was the number one way they know their partner wants sex.
10 Ways To Experience Sizzling Sensual Foreplay
1. Kiss Away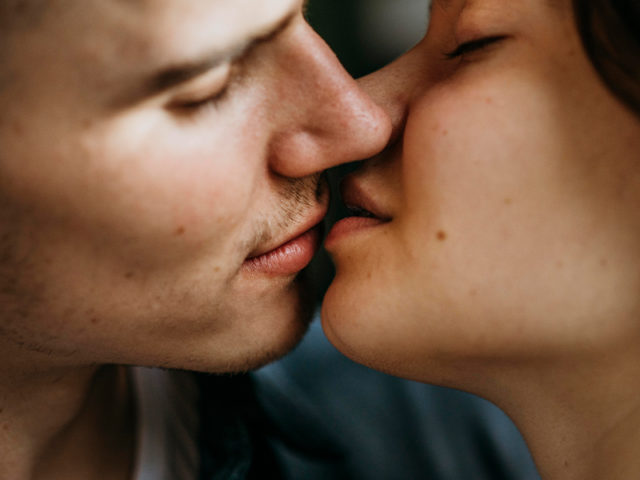 Kissing can instantly turn up the dial on your sexual desire. It's the best way to initiate foreplay and showcase your yearning for your partner. Kisses are the ultimate chemistry test, and one of the quickest ways to connect with your partner. Kiss with passion as you press your entire body against theirs. Allow yourself to really feel the full-body contact, paying attention to the pressure, textures, temperature, and contours of your bodies. Try different techniques and movements, whatever feels good to you and your partner.
2. Touch Techniques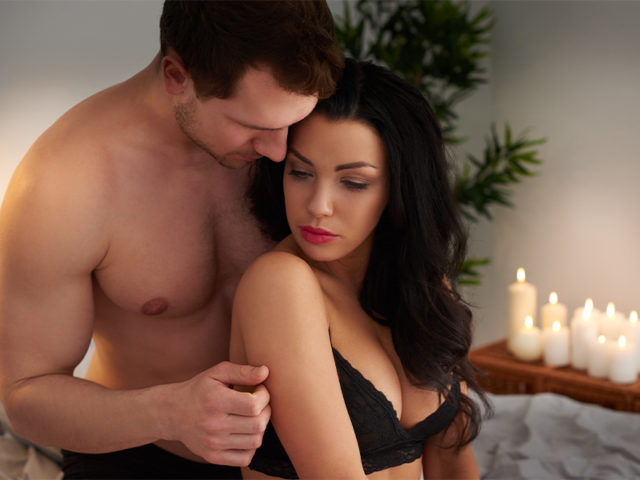 Explore each other's bodies, let your fingers caress and stimulate. Use your lips to brush your partner's skin, nibble, bite, kiss, stroke, pull or tug gently, tickle, lick, pinch, rub. Make spiral motions with the tips of your fingers or try a gentle spank on the ass, if you know your partner is into this and you have consent.
3. Dirty Talk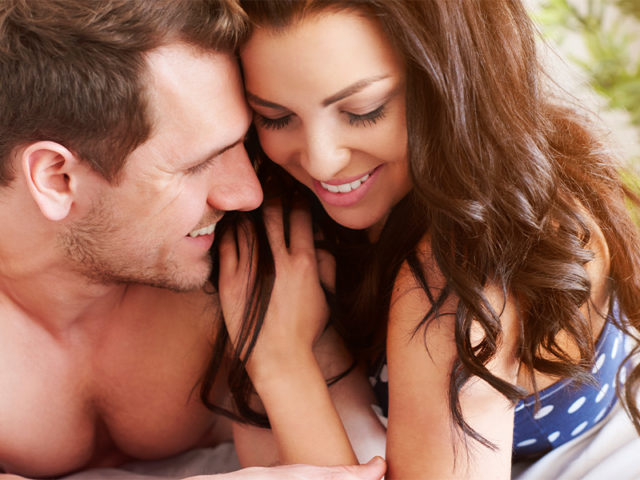 Doesn't matter whether you're a master or a total newbie, dirty talk can be highly erotic if you are into it. Remember, whispering makes everything sound way sexier. Put your mouth close to your partner's ear and say things such as, "That feels so good", "You make me so wet", "Don't stop", "I love it when you do this" and so many more. If you and your partner are beginners when it comes to the art of talking dirty, then just keep things simple. Discover what turns on your partner, share what gets you in the mood and keep communicating to find your go-to dirty talk phrases.
4. Massage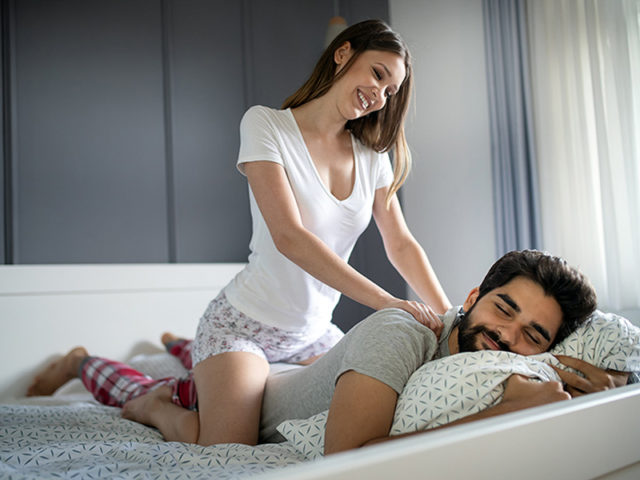 Massage, one of the most intimate kinds of touch, is a good way of communicating with your lover. Foot massage, back massage, neck massage; any of this can set the mood. Focus first on getting out the knots, getting rid of tension and relieving physical pain. Apply a massage oil and start pressing, kneading and rolling the thumbs against the body. Then you can let your hands stray just a little and take it from "massage" to "erotic massage".
5. Awaken The Senses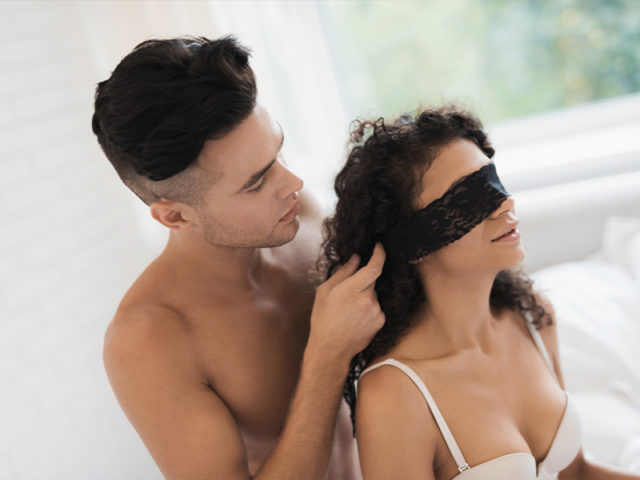 A great foreplay act that can take your sex life to the next level is using a blindfold. It helps enhance your sense of touch and create a lack of predictability. A simple touch, like fingers brushing your thighs, can go from standard to electric in seconds when you can't see it coming. You can alternate using your lips, tongue, fingers, or a toy on different parts of their body. Keep them quivering with anticipation by maintaining the element of surprise.
6. Role Play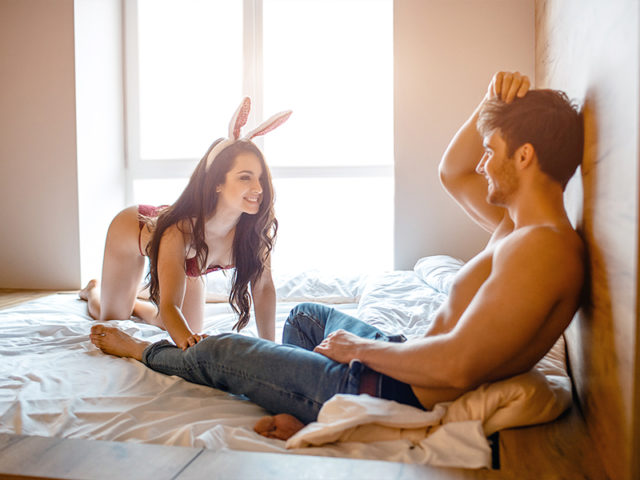 However close you may be with your partner, there can still be a tiny hint of shame or fear of rejection when it comes to sexual fantasies. But now more than ever, it is common for partners to experiment with a variety of methods to let go of inhibitions. And just how are couples letting go of their sexual constraints? It's sexual role play! Sexual role play is to take on different personas and explore unexpressed fantasies. Whether you want to go down the doctor-patient fantasy route or play strangers in a bar, the choice is yours. While the list of sexual role play scenarios are seemingly endless, all of them will either be similar to a person's current sex life. Or it will be something so far from their comfort zone that experiencing it in real life would be anything but favourable.
7. Sex Toys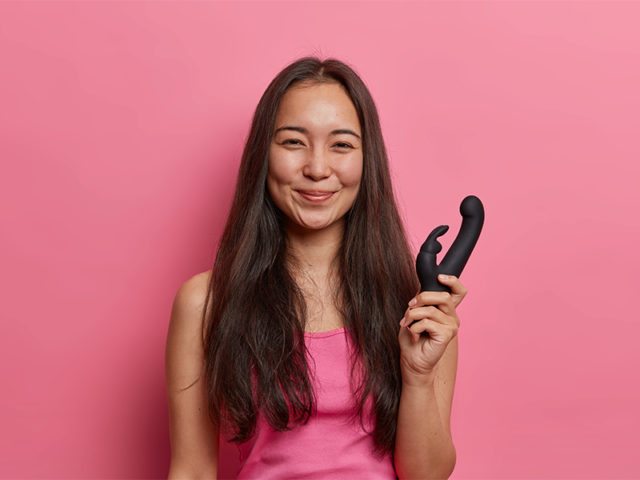 A great vibrator or set of anal beads can take your sexual pleasure from 0 to 100. There are so many exciting toys for couples to try together before, and during, intercourse. Try the latest trend of smart sex toys that are remote controlled. Let your partner take you through a journey of ecstasy while using the remote control or app. Whether you're far away or in two different rooms of the same home, you'll find connection and intimacy in this secret form of foreplay.
8. Mutual Masturbation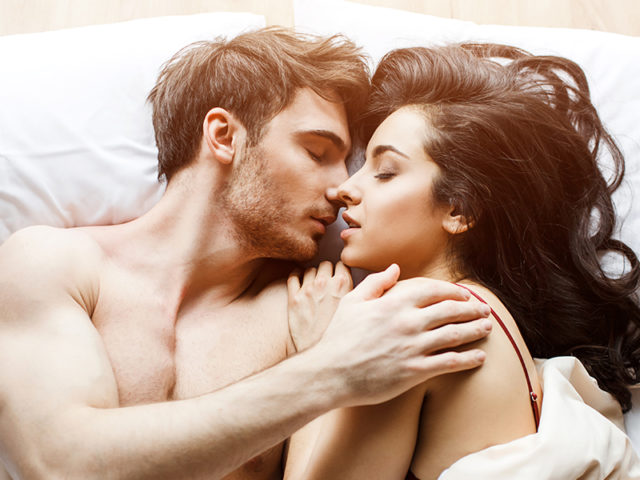 There's something so primal and delicious about revealing your masturbation style to your lover. And mutual masturbation can produce intense orgasms! One of the perks of mutual masturbation is that you can touch each other. Although, you can certainly have fun with no-touching rules too. If you haven't had much experience with masturbation, here's a guide to a fun solo session.
9. Oral Sex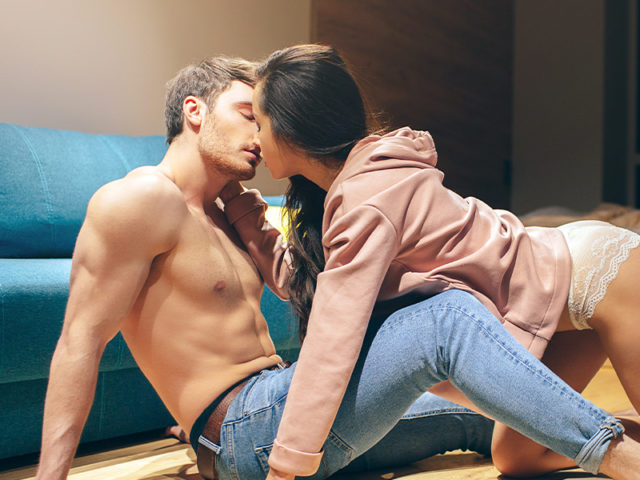 Cunnilingus, fellatio, and anilingus – all come under this wildly misapprehended but coveted fantasy domain. Methods of oral sex, techniques, and positions are all great ways to learn about how to pleasure your partner. Not everyone achieves orgasm through penetrative sex and it's time you gain knowledge about it. There is nothing like protected oral sex and here's all you need to know before embarking on a wild ride of sexual gratification! You don't need to dive between their legs just after a teensy bit of kissing. Start slow. Give adequate time to their legs, thighs, stomach, hands, and face. Sex toys and your favourite oral positions make up for the best mix!
10. Explore Nooks & Crannies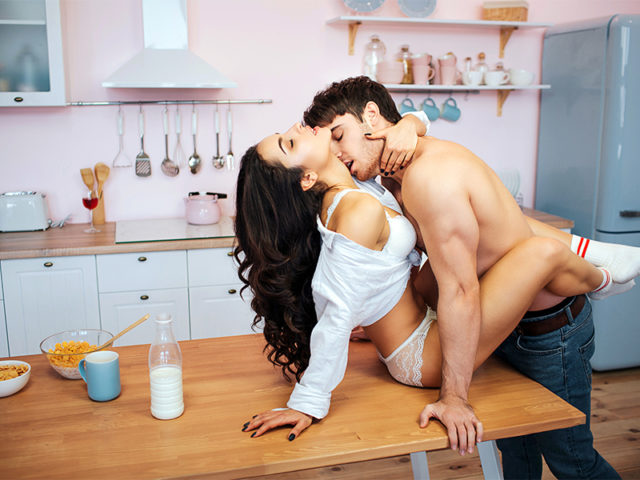 Breasts, genitals, and butts are what we tend to focus on but doing this overlooks important unexplored pleasure territory. Try stimulating various parts during foreplay to make the grand finale taste extra yummy. Make circular motions with your tongue lightly enough to stimulate the area of inner thighs, nibble on earlobes, lick the collarbone, tickle the back of the neck with your lips and kiss that sexy dip where the neck meets the chest. Slowly kiss your partner's hand, lick the thumb and suck it to show them what you want to do in bed. Gently flick the nipples with your tongue, bite them, stroke them or pinch them.

Reinventing foreplay is great if you want to want up your sex life or are hit by the pandemic lows driving your libido into the dumps. Know how to up sex factor during the pandemic here. When you explore, investigate, experiment and ask questions, you open up a whole new wonderful sexual world for the both of you. So let the foreplay games begin!