India has emerged as the 3rd largest ecosystem for startups around the world. This new wave of entrepreneurship is what the new India is representative of; it does not matter what one's background is, as long as there is an idea, one can make it big. In the spirit of celebrating entrepreneurship, and putting India on the global stage, this Republic Day, we're spotlighting 11 Indian Women Entrepreneurs To Watch Out For in 2022.
1. Arthi Raguram, Deyga Organics
Arthi Raguram, the founder of Deyga, is a new-age business entrepreneur whose enthusiasm for making nature-inspired, self-care products has been the driving force for her brand. Arthi's skincare journey began very early as she was an athletic student who was always out in the sun. Natural ingredients helped her skin stay protected and healthy.
She says her earliest skincare memory was when her mother would make various face packs to tackle the tan she would acquire while playing sports outdoors. She recollected this distinct memory when she attended a soap-making workshop in Delhi, in 2016. After improving her craft, she was pushed by family and friends to pursue her talent, and thus launched an online store in 2017.
Today, Deyga Organics is a skincare brand that creates handmade soaps and face packs in addition to other offerings. Growing up with sensitive skin, Arthi decided to steer clear of products loaded with harsh chemicals. She maintains this resolve with every Deyga creation as well. Focusing on superior manufacturing for their products, Arthi made sure every ingredient was handpicked and every product was responsibly crafted–bringing together ancient Indian wisdom with modern technology.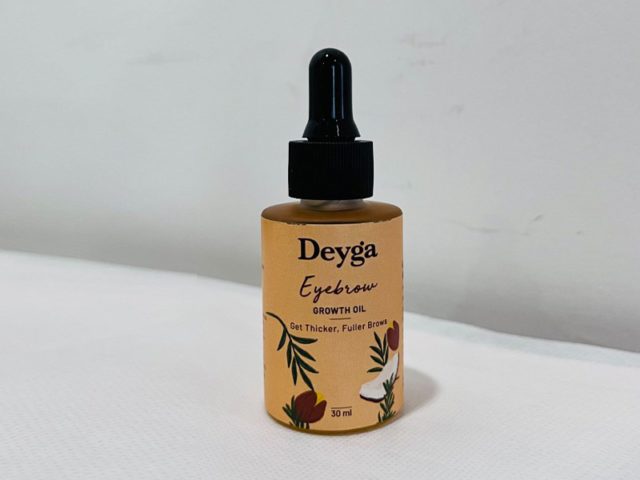 Currently, Deyga consists of a wide range of skin and hair care products. Charcoal Soap from Deyga is their bestseller, their Beetroot Lip Balm lasts longer than any other brand's (as advocated by the brand's customer) and their Acne Kit (which is a trademark product of Deyga) make up for the brand's signature products.
Arthi's future plans for Deyga include sharpening their competitive edge with regards to environment-friendly options and surprising their customers with options that are in line with their skincare requirements. 'Believe in what you believe in' is a mantra she wishes to share with other aspiring entrepreneurs.
2. Sakshi Talwar, Rugs And Beyond
Sakshi Talwar is the Co-Founder and CEO of Rugs And Beyond–an award-winning e-commerce rug company. She is also an artist, writer, and filmmaker. Sakshi came up with the idea for her brand during her time in the USA (where she was pursuing an MBA), where she realised that all rugs and carpets she spotted there had a 'Made in India' tag. This was the moment where she realised that perhaps she could capitalise on the opportunity to strengthen the market back in India, especially in terms of bridging the gap between local weavers and the end customers.
And so, Rugs And Beyond was founded in 2015, on this very ideology. As a brand, Rugs And Beyond specialises in making handmade rugs and carpets where each product is "one of a kind". They offer carpets in wool, silk, and natural fibres because they're focusing on being environmentally friendly. They also undertake custom orders as per clients requirements, with most of their products being shipped to countries all over the world.
An art enthusiast and painter who regularly exhibits her artwork at exhibitions, Sakshi is involved in all the processes–right from working closely with the artisans and ensuring that their products have their signature craftsmanship and intricate detailing, to more strategic functions like marketing and business development.
Sakshi is also a keen speaker, participating in many forums and panels related to entrepreneurship, leadership, and women empowerment. Not so long ago, she also represented the country at Davos in Switzerland, and the Cannes Film festival in France. Her entrepreneurial mantra is to keep pursuing excellence, irrespective of whatever comes in the way.
3. Simrun Chopra, Nourish With Sim
Simrun Chopra's story is one many women might resonate with. Sudden extra kilos after her wedding led to Polycystic Ovary Syndrome (PCOS). During her subsequent pregnancy, Chopra developed gestational diabetes. But when her beloved newborn showed up in 2014, she tossed all her caution to the breeze and started enjoying a calorie-rich eating regimen. Chopra says that she put on an astounding 20 kilos after the birth of her child.
PCOS, low self-esteem, acne, Simrun faced a myriad of other complications, but the most significant being her back injury, which led her to be hospitalised three times! It was then that Chopra decided to turn her life around. However, she soon realised that fitness and nutrition was a privilege of the elite.
Women from different backgrounds were resorting to free YouTube content from sketchy sources to find ways to get fit and healthy. The social media world was riddled with fancy ingredients that seemed to require unrealistic changes to one's core lifestyle, and also were only affordable by people of certain economic statuses. This made something so basic as being fit an aspirational goal that felt out of reach for the majority of women across India, especially in small towns.
She was adamant to lose weight the right way– no fad diets, no crash courses, she began working out on her own. The results were slow but consistent. Gradually, the subtle changes gave way to obvious results. Simrun claims she dropped four sizes and lost a whopping 22kgs!
As Simrun retraced her fitness journey, she realised that the struggle she faced is something several women around her faced too, and thus she decided to lend a helping hand. That's how Nourish With Sim came into being. It was never a business idea, to begin with. It was just her sharing her struggles and solutions in the hope that it might help at least one woman, who wanted to take control of her body and her life but did not know, how.
Simrun designed fitness plans with the aim that they fit into one's life rather than the other way around. A plan that would work for someone who has never even tried a diet or exercise program! This was known as Reboot and Nourish. One success story after the other, Simrun slowly and steadily was able to set up her fitness empire.
Today, Simrun Chopra is a mum turned fitness influencer, who turned her battle with PCOS, weight gain, depression, and endometriosis into a solutions platform called Nourish With Sim. She is a certified nutritionist, fitness enthusiast, and lifestyle influencer with nearly 600K followers on Instagram.
4. Maya Varma Singh, Teejh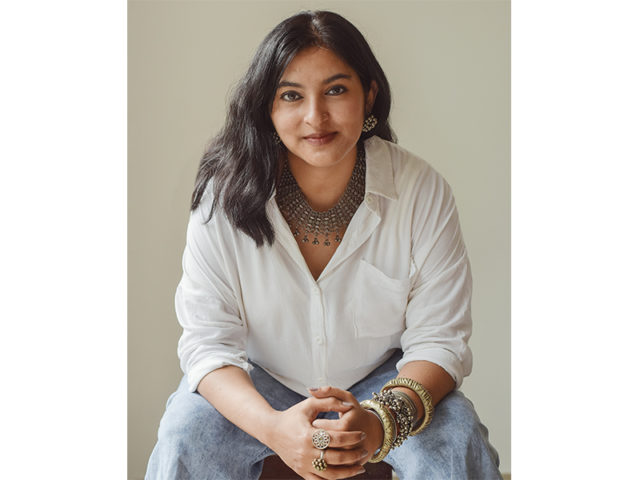 An ethnic jewellery brand (and sister brand to Joker And Witch), Teejh was conceived out of a desire to merge traditional craftsmanship with modern art. Founded by husband-wife duo Satish Singh and Maya Verma, the brand seeks to blur the lines between modern and traditional, allowing the modern-day woman to express her creativity and mixed identity through attire and jewellery.
Maya studied at NIFT and started her career working as an accessory designer with one of India's top designers, Rajesh Pratap Singh. She then went on to work with Hidesign in Pondicherry as a product designer where she got the opportunity to transition her career from design to retail. She even gained experience at Holii and Styletag.com before starting her first venture. In 2015 the couple launched their first brand– Joker and Witch, the duo spent late nights packing and processing hundreds of orders by themselves.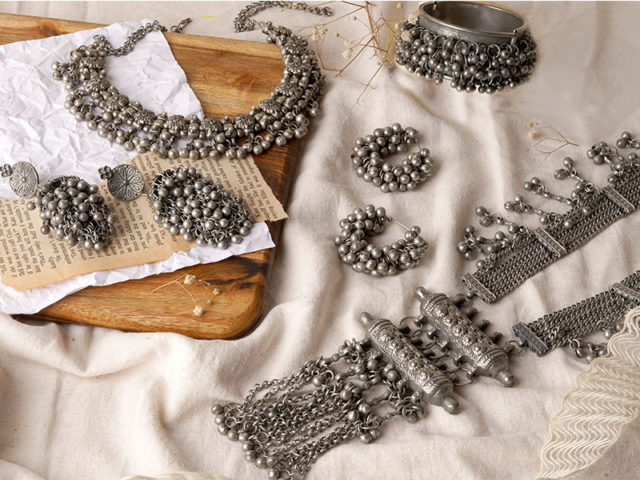 Post the success of which they launched Teejh in 2019. It was inspired by Maya's personal taste in accessorising her Western outfits with oxidised silver accessories and colourful juttis. This fusion of Indo-Western cultures gave birth to Teejh. Today, Teejh is one of the first D2C brands with about 60% of sales coming from their own website. Teejh is available across multiple online platforms and in stores. With their product portfolio comprising of styles ranging from cost-effective and curated jewellery sets to simple yet stand out pieces like maangtikas, bugadis, nose pins, and toe rings in Ghungroo & Filigree styles. Their Anay antique silver choker necklace set is a favourite amongst customers & influencers alike. Their curated Pitaara jewellery and bracelet stack sets are doing very well too. The overall price range varies from Rs 199 to Rs 5,999.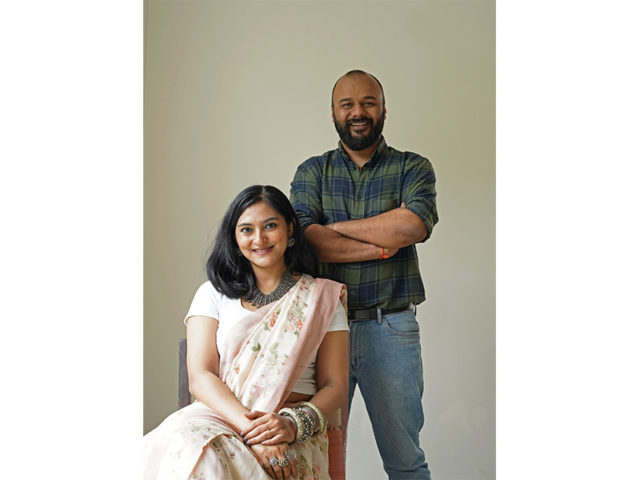 Each piece is painstakingly designed in house and manufactured by the artisans they work with, or responsibly sourced from craftsmen. Proudly, Satish and Maya say that their designs are traditional with a modern touch, affordable, wearable, and relatable to the new age millennials as well as the boomers who love to blur the lines between modern and traditional, expressing their creativity and their mixed identity through their attire and jewellery. The aim was to incorporate a balance of modern & Indian fashion aesthetics in one's daily life, and not relate Indian jewellery as heavy and gold, which is only worn during weddings.
Future plans for Teejh revolve around exploring more jewellery and saree crafts from different parts of the country as well foraying into new product categories that strongly revolve around utilising and promoting local Indian talent–from phulkari to baandhni, from bamboo weaves to block printing, from dhokra craft to meenakari. They intend to explore categories like bags, scarfs, dupattas, and maybe even foray into home furnishing in the coming years.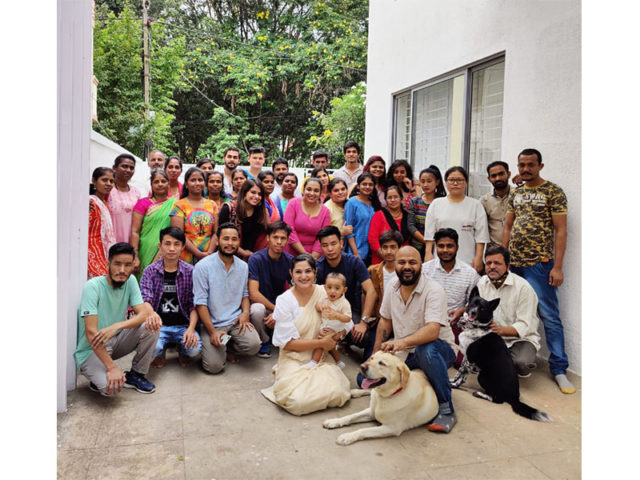 Satish and Maya strive to continue to create value by building an ecosystem of fair trade that not just preserves and revives traditional craft, but also provides sustainable economic development for the artisans they work with.
When asked what is one piece of advice they would share with budding entrepreneurs, Maya said, "Work hard, be persistent and never give up hope. Ups and downs are inevitable, but if you believe in your idea, stick to it and things will fall in place eventually."
5. Pooja Dhingra, Le15
Pooja Dhingra wears multiple hats: Chef, writer, entrepreneur, digital content creator, podcaster, but her proudest one remains that of a pastry chef! Pooja, who is fondly known as the 'Macaron Queen of India', is the founder of the Le15 chain of patisseries.
At 18, Dhingra quit her career in law to pursue her passion as a pastry chef. She started baking with her aunt when she was only six. She would watch her aunt in the kitchen and eventually learn how to bake brownies. From there, her love for baking only grew stronger with time. Pooja graduated in Hospitality from Cesar Ritz Colleges, Switzerland and trained at Le Cordon Bleu, Paris, for a Patisserie Diploma. It was during her first visit to Paris that she fell in love with macarons, and that's when the story of Le15 Patisserie began.
Le15 was started in 2010 with Pooja's idea of bringing a little bit of Paris, and her favourite macarons, to India. Being in business for a little over ten years, Le15 is now one of the most popular patisseries in India, revolutionising the pastry industry.
Featured on the Forbes '30 under 30′ list both in India and Asia, Pooja has won acclaim from critics, the press and her customers not just for her phenomenal skills as a pastry chef, but also for her inspiring entrepreneurial journey. She is an INK Fellow and hosts an extremely popular podcast called #NoSugarCoat.
Additionally, Pooja has also penned and published three cookbooks, one of which won 2nd place at the Gourmand World Cookbook Awards. Her other books are The Wholesome Kitchen and I Can't Believe It's Eggless. Last but not the least, over the years, Pooja has also amassed a large social media following, rightfully making her an influencer.
Bengaluru-based Nidha established a beauty brand, Cinnamon Soul to solve a simple problem–while she was constantly on the lookout for products for her sensitive skin, she realised that everything 'natural' didn't always smell good. She realised that there was an opportunity to merge sustainable beauty with a luxurious, self-indulgent experience. Today, Cinnamon Soul is creating a collection of products that aim to provide a sensorial experience using only simple, clean, plant-based products that are restorative for the skin.
Their extensive product range comprises a range of carefully assembled cleansers, body oil, face oil, facial hair oil, and baby oil, all made using natural, plant-powered, and natural fixings like broccoli seed, milk thistle, almond, argan, and jojoba. They assure that their products are free from parabens, engineered cleansers, artificial colourants, sulfates, and synthetic aromas.
Their best-selling products are their men's grooming range (beard oil, body cleansers, and after shower body oils), The Mom's Belly Bump & Body Oil (a favourite with new mums!) and their handcrafted soap (which is their hero product!).
The prices for the body care range are between Rs 750 and Rs 1,500, while their bath collection ranges from Rs 300 to Rs 550. The brand also has transparency and honesty at its core. They list out every ingredient used, and they ensure everything they use–right from ingredients to packaging–is sustainable, biodegradable and/or recyclable.
Swati Bansal, the founder of Shrinkhla, was initially a medical student. But she switched from medicine to fashion, following her inner calling, in one night, and there was no looking back after that. She did multiple internships to understand the startup space, although she always knew that she wanted to build something related to Indian handicrafts. A trip to Sanganer convinced her that hand block printing was what she wanted to pursue.
Aided by a supportive family, Swati built Shrinkhla into a brand whose strength is amplifying the beautiful Sanagneri floral handwork at affordable prices. Understanding that the market was very competitive, Swati opted for small yet significant tactics like keeping the logo in Hindi initially (to signify the brand's connection with its Indian roots), keeping the silhouettes a combination of modern yet old-school, and focusing on superior customer service from day one.
Currently, Shrinkhla is available to shop directly from the website and via different marketplaces like Nykaa, Ogaan market, TSL, The Loom, and a few offline stores across India. On all the platforms their bestseller is an outfit called the Anek Rang Jamni Suit Set and the Dohra Neela suit set. The price range starts from Rs 2,999 for a suit set.
Swati's next aim for Shrinkhla is to help women in rural areas stand on their own feet and earn their own money. Her advice to upcoming entrepreneurs is to not be afraid of how it will end, just focus on how to keep it going and growing. Just believe in yourself as no product or service will be successful until and unless you trust yourself and always be open to advise from everyone.
8. Preeyam & Minu Budhia, Café I Can Flyy
A Kolkata-based café with a cause is what Minu and Preeyam Budhia are serving hot! Established in 2017, Café I Can Flyy is a fun, quirky cosy cafe that seats around fifty guests, and is run by individuals with special needs.
Minu Budhia, Counsellor and Psychotherapist by profession, is the mother of a special needs child who wanted special needs individuals to find purpose, acceptance, and life skills– all under one roof. Her Elder daughter, Preeyam Budhia, who adores her special needs younger sister, is the Co-Founder of the café. The USP of ICanFlyy is that it is the first-of-its-sort cafe in India which is run by special-needs young individuals.
Minu Budhia is a powerhouse entrepreneur, a popular columnist, and a TEDx speaker are just some of the caps she wears. Passionate about mental healthcare and special needs education, she is the Founder-Director of Caring Minds, a mental health institute, the Founder-Director at ICanFlyy, an institute for special needs, and the Founder of Café ICanFlyy. On the other hand, Preeyam is focused on the digital outreach of the café. She additionally spearheads product development and is responsible for building the traditional family business' digital presence.
The café is a part of ICanFlyy, their institute for special needs, and began its excursion merely as a vocational program. It began as a part of the ICanFlyy Food Factory, their bakery and bread shop division, and transformed into a potent tool for empowerment.
The ICanFlyy Food Factory also produces healthy packaged snacks. The foundation participates in several exhibitions and their items sell out pretty much without fail. This turned into the starting stage of the cafe. Following that were the excellent response for small catering orders and home-delivered customised cakes. This gave both the team and the students the confidence to do more, to open a full-fledged café.
9. Megha Asher, Juicy Chemistry
Childhood best friends turned life partners, turned business partners, Juicy Chemistry was founded in 2014 by Megha and Pritesh Asher and offers certified organic products across face, body, and hair care. The idea of Juicy Chemistry originated from the need to make products that harnessed natural ingredients that could deliver results.
Both Megha and Pritesh come from contrasting backgrounds; while Megha studied Criminology and Journalism, Pritesh moved towards his family business, which dealt with industrial lubricants. Despite having their independent careers, the two of them felt dissatisfied and wanted to create something that would positively impact a much larger audience.
It was then that the idea of Juicy Chemistry dawned upon them. Up until 2019, they were completely bootstrapped. The Ashers recall learning everything from scratch-from formulations, processes, to packaging. Initially, it was just the two of them and their domestic help!
Today Juicy Chemistry competes with Nykaa, Plum, and Purplle in India's online personal care products space. It claims to offer a 100+ product range of natural and organic skincare products. In 2019, Juicy Chemistry had undergone its first round of funding and raised INR 4.5 crore, and In 2021, they successfully raised $6.3 million. In addition, to grow their revenue to 100 crores in the next 18-24 months, Megha and Pritesh hope to expand their global presence. They hope to tap into the American and European markets, while further penetrating the Australian market. The Ashers want to create more products that offer a more holistic organic-powered outlook.
10. Gitanjali Banerjee, Fertility Dost
Fertility Dost is a social impact startup venture, India's first web-based platform to focus on couples struggling with infertility. The endeavour that was conceived out of Banerjee's insights today advises more than two lakh women consistently and has contacted over 10 million individuals through their digital educational campaigns. It has sold more than 500 plus fertility coach programmes and 40% of its users are from the Middle East, US, Australia, Singapore, and the UK. The group works with top specialists and gynaecologists and has tied up with over 16 top IVF brands in the country.
As per Banerjee, there is an immense gap between patients and fertility specialists. With a vision to bring fertility into the proactive segment, Fertility Dost aims to make the conversation around fertility or infertility treatments as common as any other medical condition. By combining present-day science, innovation, behavioural science, and social help, the platform gives end-to-end management comprising preventive healthcare, natural fertility, pre-IVF treatments, adoption or support to a couple's decision to not have a child.
A graduate from JNU, and married after that, Gitanjali never expected to be doing what she's doing today. When she was planning for motherhood, she experienced a rather painful and stressful period of ten years wherein she dealt with infertility. She was finally able to get pregnant with her second round of IVF. It was then that Gitanjali took to blogging and from there grew her desire to also help others dealing with infertility.
After her gruelling journey with infertility, Fertility Dost was a venture that was started in 2016, and today has done very well for itself. It has been featured in multiple publications and Gitanjali especially feels pride in her venture on being selected as the top 3 budding women entrepreneur venture creating significant social impact by a campaign run by CashKaro, YourStory, and Sheroes. Gitanjali plans to expand her services to tier two and three cities, as well as neighbouring countries in South Asia.