For women, working after shaadi is a hotly debated topic, leave alone working after becoming a mother. In a country where a meagre 32% of married women are working professionals, according to the National Family Health Survey-5 (2019-21), you perhaps cannot expect anything better. Not at least right away. The scenario is no different for Indian celebrities too. They face the flak for wanting to have a family while keeping their professional aspirations intact. Because maa toh sirf bachcho ki dekhbhal karegi. Leaving their children behind at home to pursue their ambitions is akin to a grievous crime that cannot be forgiven. But, women being the competent individuals that they are, throw caution to the winds and show the world how work-life balance is supposed to be maintained.
Here are 4 celebrities who rule the roost in the entertainment industry and strive to #BeALittleMore than being mothers.
Priyanka Chopra Jonas
Priyanka Chopra Jonas had announced the birth of her daughter, Malti Marie Chopra Jonas, through surrogacy in late January 2022. Just around Mother's Day, she welcomed her home after the little one had spent more than 100 days at the NICU, the equivalent of ICU in the USA. Priyanka posted a picture with her little bundle of joy, who can be seen dressed in mauve and a neutral-coloured flowery headband, with her face hidden behind a white heart emoticon. Her husband, Nick Jonas, stands right next to them, delicately caressing the baby's tiny hands.
Just a couple of days later, Priyanka posted a picture of herself from the sets of Citadel, a spy thriller, which she is shooting for currently. While she looked gorgeous as ever in her red back-to-work avatar, she has sent the message that she has no plans of keeping her career on the back burner because of her personal commitments as a new mom. She joins a host of modern women who believe that becoming a new mother is no excuse for keeping their professions on hold. They are a bunch of super-energetic, super-driven women who teach the world a lesson or two on work-life balance.
Priyanka has been celebrating milestones one after the other, both professionally and personally, since the time she settled down in Los Angeles in the USA. Nurturing dreams of being a global actor, she has mesmerised the international audience with her performances on various Netflix shows like Quantico, Baywatch, The White Tiger, The Matrix Resurrections, among others. Her other upcoming projects include It's All Coming Back To Me and Citadel. At the same time, Priyanka has not missed out on working on projects in India with Jee Le Zaraa to flaunt in her kitty.
Read 10 Breastfeeding Tips From A Real Mom
3 Other Bollywood Celebs Who Are Working Moms
Planning a pregnancy while being an actress in India is quite a challenge. It comes with its share of unsolicited advice from strangers that being a mom would put an end to their flourishing careers. That apart, there is also extreme fear of body image issues post-pregnancy. The pregnancy journey is most probably ridden with self-doubt and endless ifs and buts about whether they would be able to return to their post-pregnancy body weight. While starting a family made the careers of yesteryear actresses come to a screeching halt, times are changing. And the following Bollywood celebs are paving the way for moms to enjoy a thriving careers in the entertainment industry.
1. Kareena Kapoor Khan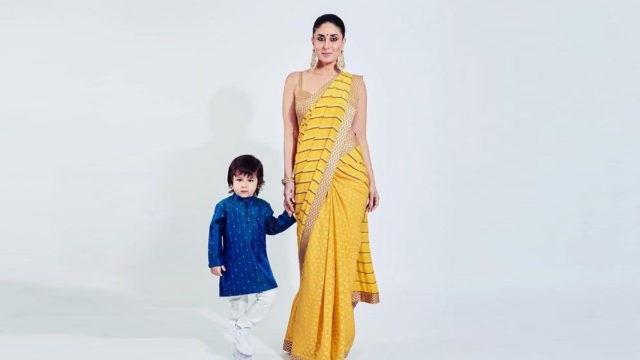 Kareena is a doting mom to her two sons – Taimur, nicknamed Timtim, and Jehangir, lovingly called Jeh by his family. While Kareena explores the peak of her career in the Hindi film industry, everything wasn't hunky-dory for her when she announced the news of her pregnancy. Those were still early days for Bollywood, and India as a whole, to accept a mother in the lead role of a movie. However, Kareena stayed firm on her decision of becoming a mother while keeping her professional ambitions alive. Not just that, she went ahead with her second pregnancy while still holding on to her position as a lead actress in the film industry.
Read How Single Moms Raise Their Kids, Taking Inspiration From Shweta Tiwari
2. Malaika Arora
While Malaika rues about her empty nest syndrome with her son, Arhaan, having left India for studies abroad, she has recently revealed how her pregnancy was expected to be the end of her career. Almost a couple of decades back, it was unfathomable for an actress who is a new mom to chart her way back to the entertainment industry. Coping up with the mom guilt, she learnt the tricks of balancing a career and motherhood and showed the world how it is done. Today, she is a health and fitness guru, leaving younger women cues about leading a healthy and active life.
3. Shilpa Shetty Kundra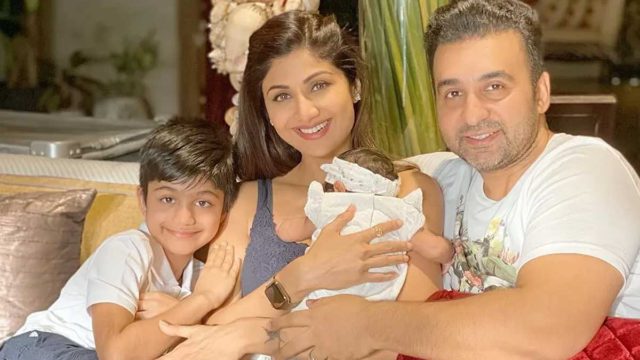 A mother to a son, Viaan, and a daughter, Samisha, she skillfully balances her role as a mother with her multiple professional ambitions – entrepreneur, mindful yogi, and wellness influencer. If that is not enough, this health freak runs a cooking channel on YouTube, named The Art Of Loving Food, where she gives a healthy spin to all her recipes. She also co-owns a restaurant, Bastian, in Mumbai that specialises in seafood. Phew!
Women have come a long way in being what they are today. They are gradually putting their foot down to blindly follow rigid social traditions that relegate them to being just homemakers. And the above celebrities are just a few examples that prove that women are ready to embrace motherhood without surrendering their ambitions. Because both can go hand in hand if she desires.
Open up like never before and participate in conversations about beauty, entrepreneurship, mental health, menstrual & sexual health, and more. Desi women, join our community NOW!