Walking into the fragrance and incense section of Home Centre or Home Town can be an adventure in scents. Candles have taken over and this is true especially in the pandemic. From candles making classes to aromatherapy and fragrance connoisseur to candle collectors, everyone wants one for varied reasons. Candles create a great ambience, helps jazz up your home decor and lifts your mood. The smell of scented candles stimulates our limbic system, the part of the brain that is home to our memory and emotions. And that's why people spend a ton on candles in mason jars, tins, beautiful packaging and an endless list of fragrances and combinations.
Yes, there are tons of popular, global brands that produce candles like it's candy, local desi brands aren't far behind. So ditch the familiar ones you're bound to find every other house and welcome home candles you won't stop lighting up! Here are 10 Indian candle brands that can give any international label a run for their money.
10 Desi Brands That Offer Candles In Tempting Scents
1. The Hand Made Store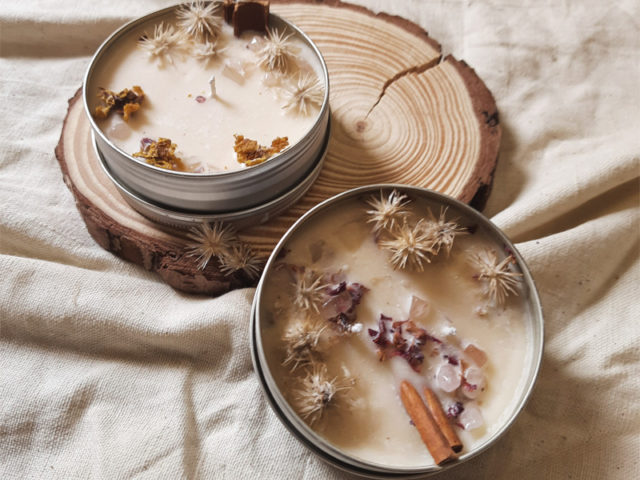 The Hand Made Store deeply respects the traditional work techniques of artisans and the time it takes them to make each product by hand. The candles are handcrafted with love just like the apparel and body care products. It has partnered up with indigenous communities in order to promote fair trade and sustainability through original traditional items. The vegan candles offered by the brand are truly unique, not just in their appearance but also the quality and attention to detail. Buy these rich-in-aroma candles and more at the Red Dot Shop here.
TC46 Loves: All Natural Soy Wax Vegan Crystal Candle In A Tin
Price: 700 (Rs 600 after discount)
2. Veedaa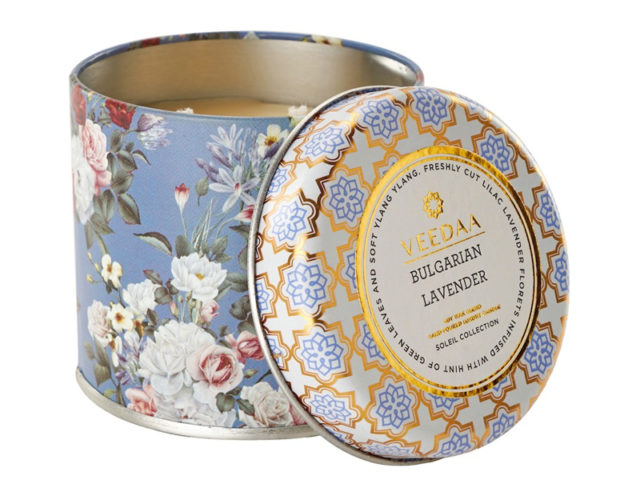 Veedaa has been making candles with natural wax blends and complex fragrances for the last 10 years. The brand of high-quality luxury candles and diffusers uses the finest ingredients and wax blends to create proprietary scents. It uses only the purest and most natural fragrances and that's evident in the products. Want to know how the founder Vandana Kohli found inspiration in her health condition to create the brand? Click here to read her inspiring story!
TC46 Loves: Bulgarian Lavender Mason Jar Candle
Price: Rs 900
Author's Note: Having personally used Veedaa's Bulgarian Lavender candle, I can say with confidence that the fragrance is truly unbeatable!
3. Ekam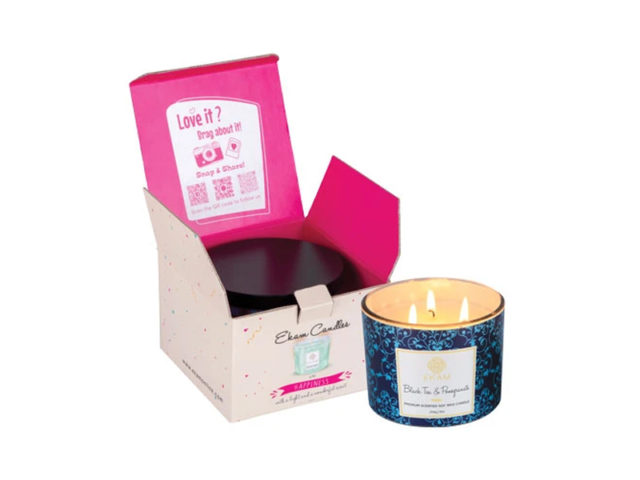 The brand Ekam comes with a rich legacy and offers a ton of products from gifting to personal care to home fragrance. The scented candles range from small to large, include fruity notes and have special festive collections. There's more! The brand has a curated 'manly' candle series.
TC46 Loves: Black Tea & Pomegranate 3 Wick Soy Wax Scented Candle
Price: Rs 800
4. MindBloom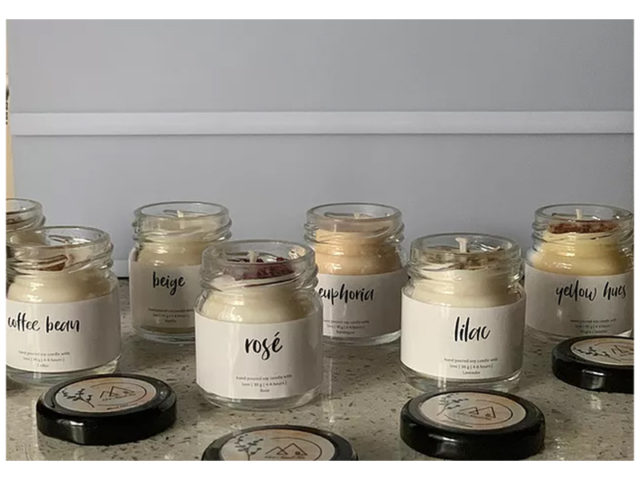 Scented soy candles are MindBloom's best products that are specifically and intricately designed and created personally. From choosing the base and raw materials of the candles to packaging and designing, it is authentically done by the brand to give out an elite experience to the customers. Curious how 21-year-old Aashi founded the brand? Here's her story that's worth a read.
TC46 Loves: Pack of 6 Miniatures Scented Candles
Price: Rs 699
5. Acasa Desain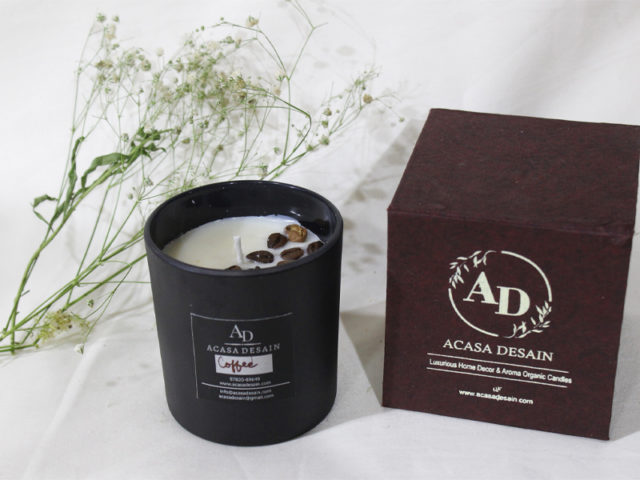 Fragrant with its 100% eco-friendly aroma candles, Acasa Desain offers a collection of luxurious scents. The innovative and eco- friendly aroma candles are made out of bees and soy wax. They are available in jars, wooden pots, festive packaging and more! Get the best of aromatherapy at the Red Dot Shop here.
TC46 Loves: Coffee Fragrance With Coffee Beans Black Jar Soy Candle
Price: Rs 900
6. Good For The Soul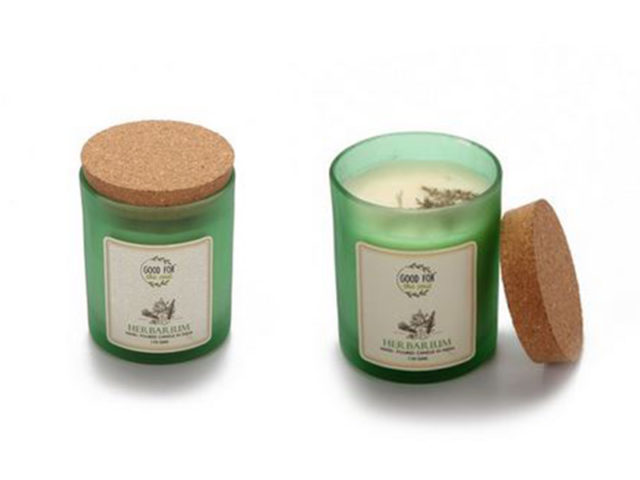 Good For The Soul blends indigenous fragrances along with more globally renowned fragrances. Made with 100% organic and natural ingredients with recyclable and reusable packaging, the candles awaken the sense of smell. The products are not only aesthetically amazing but are soulful. Want to know more about the brand? Read Dipti's story of building the brand here.
TC46 Loves: Glass With Cork Lid Candle – Herbarium
Price: Rs 1,049 (Rs 849 after discount)
7. Savoka Candle Co.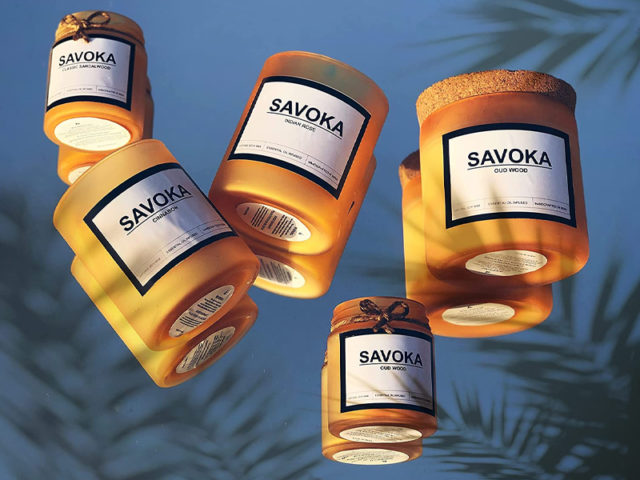 A non-toxic clean candle company, Savoka offers everything eco-friendly. From the wicks to the packaging, all is nature friendly. Get a range of fragrances like Madagascar vanilla, French lavender, classic sandalwood and Indian rose. These 100% soy wax candles are a homegrown luxury that reflect the love and care they are made with.
TC46 Loves: Soy Wax Candle Madagascar Vanilla & Oud Wood Scented Candle
Price: Rs 749
8. Doft Candles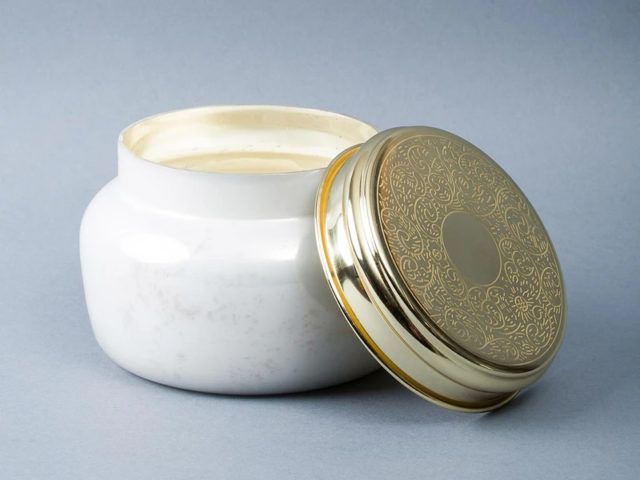 Doft comes from the German word, D ü ft, which translates as experiencing the world through scent. The signature candle blends are natural scents, layered with fragrance notes to ignite a personal memory of a moment gone by. The candles are available in a plethora of collections and in stunning packaging like macaron lid jars, crystal bowls, infinity trays and bell jars.
TC46 Loves: Antique Lid Jar Milky Scented Candle Small
Price: Rs 999
9. Monsoon + Chai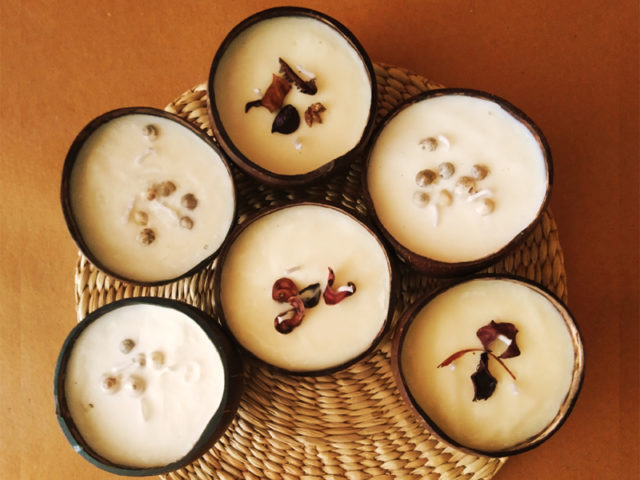 Have you ever seen a candle in little natural coconut shell nut bowls? Neither have we and we've been missing out. Monsoon + Chai candles are hand-poured with love and the fragrances are chosen with utmost care. For those reminiscing the sea mist in their hair, the Salty Ocean Breeze will transport you to the seashore, Summer Seascape will give you the coastal feel and Tropical Island Nights will satiate the yearning for a beach vacation.
TC46 Loves: Coconut Shell Scented Hand-Poured Soy Wax Candle
Price: 699
10. Rad Living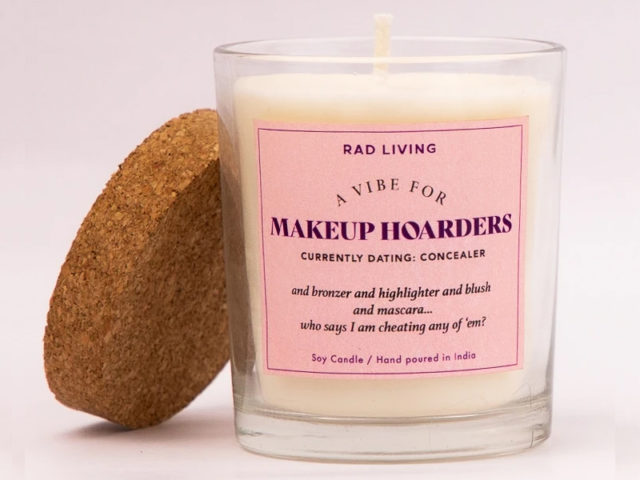 If cheeky writing and puns make you happy, the Rad Living candles will make you jump with joy. They have a ton of aromatic options for candle lovers – from The Pride Parade Candle to the Truth Bomb collection that makes up for fun reads. This hand-poured scented soy candle brand has a unique piece for everyone – makeup hoarders, daydreamers, writers, new found bakers and more. Sass is the USP and delightful scents are what seal the deal.
TC46 Loves: Makeup Hoarders – Almond and Shea Butter Scented Candle
Price: Rs 899