If you're a budding entrepreneur looking to learn how to start an online shopping business, and how to build an online store, yeh article hai tumhare liye. If you have questions such as how to start an online retail business and get your first sale, then read on.
Despite the pandemic that hit the world in 2019, e-commerce shops got over 20 million new shoppers. The numbers doubled in 2021 and are predicted to only grow in the coming years. So, if you've been planning to launch your online shop, it's the right time. To give you more motivation and inspire you to #BeALittleMore, here are some reasons you should consider opening your online store.
Products are available 24X7
Bring down your retail cost
Get more buyers from search engines
Increase brand awareness
3 Points To Remember While Starting An Online Store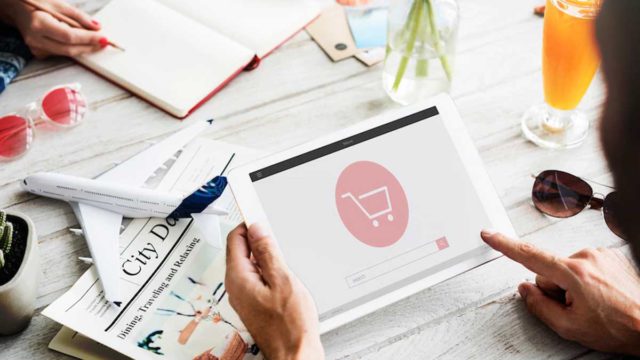 Starting an online store can sound daunting. There are many things that you need to take care of before launching the store. To help you with that, here is a list of things you should check off before stepping into the e-commerce world.
1. Focus On Your Product
Knowing what products you want to offer directly to consumers is the first step to starting an e-commerce business. This is frequently the most difficult aspect of launching a new online business. Once you've come up with a product concept, you'll need to determine whether or not the product will sell. After you've come up with a great product idea, the following step is to figure out where and how you'll get your products, whether it's through wholesale or drop shipping, etc.
Read 9-Step Checklist On How To Start A Booming Baking Business Ghar Baithe Baithe
2. Do Your Research
You've identified your product, assessed its potential, and identified a supplier. You're almost ready to start writing your business plan. But, before that, you'll need to do some research on your competitors, so you know who you're up against and how you can set yourself apart. Now that you've completed your competition research, it's time to start writing your business plan. A business plan will serve as a road map to assist you in organising your ideas and thoughts. A business plan is essential for selecting what to prioritise and how to reach out to new clients efficiently.
3. Build Your Brand
Deciding on a business or brand name is a difficult but zaroori decision. It's time to create a simple logo after you've chosen a memorable name and registered a corresponding domain. You can do it yourself using free design websites like Canva, or hire someone to do it for you professionally.
Read 10 Steps On How To Start A Successful Scented Candles Business Ghar Se
5 Steps To Create An Online Store With Shopify
There are several platforms to select from when it comes to setting up an e-commerce store. Shopify is one of the most popular solutions for new businesses. If your question is – how to start an online shopping business, then the following is your answer.
Let's have a look at how to establish an online store with Shopify.
1. Open An Account
You can start with the website's free trial. You'll need to fill in a few details, but it shouldn't take more than two minutes. You'll be directed back to your dashboard once you're finished.
2. Pick A Template
From your dashboard, scroll down and click the "Customise theme" button. The site is equipped with free templates you can choose from and set your store. Once you're satisfied with how it looks, it's your turn to add your shop's products.
3. Add Products
Shopify has a very user-friendly interface, so this will be a piece of cake for you. On your left-hand panel, you'll find "Products" listed. Click on that and then select "Add Products" and boom! Do this for as many products as you have. Go ahead, and fill in the standard information like product name, description, etc. (Tip: make sure to put in the meta description to give SEO a boost)
4. Fill The Other Pages
Awesome work! Now just some final touches. On the same left-hand panel, you'll see "Online Store". Clicking on the option will open up more secondary options from which you need to click on "Pages" and then select "Add Page". To begin with, you will need the following pages:
About Us
Shipping And Exchanges
Contact Us
You can auto-generate ample refund policies, privacy policies and even terms of service statements using Shopify. Just scroll all the way down the settings panel to find "Refund, privacy and TOS statements".
5. Check Other Settings
You can choose whether you want your clients to check out as guests or if they must first register an account on your Checkout page. You can allow several payment methods on your Payment Providers page. It's a fantastic idea to use PayPal and credit cards! You may configure shipping charges for different zones on the "Shipping" page. You can also personalise the emails your clients get when they complete an order on the "Notifications" page.
Now you know how to create an online store, so everything's set! But wait…
2 Ways To Generate Sales And Post-Launch Strategies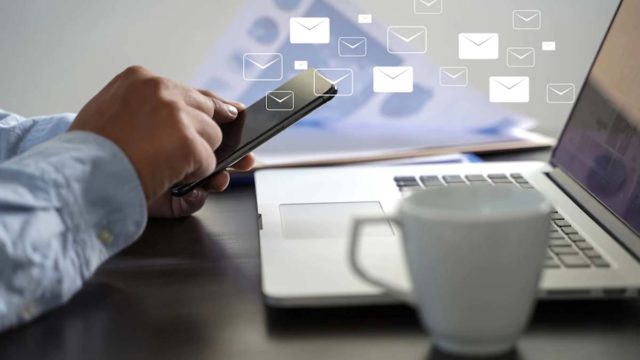 The hard work of selling your products begins now because you've just launched your online business. Digital marketing is based on one thing: attracting targeted visitors. Here are a couple of marketing strategies that will assist you during your initial few months in business.
Spend the first 30 days driving as much targeted traffic as you can to your site. Promote it in your personal circles, join entrepreneur groups and tap into your social media guru. Make use of Instagram, Facebook, and Pinterest, and if something isn't working for your business, tap out. It's impossible that every strategy will work for your business. With trial and error, you'll have a better sense of it in a few months. Here are some marketing methods you should dip your feet in when freshly starting an online business.
1. Email Marketing
Many small businesses are reviving their interest in email marketing as a method to reach out to their customers with relevant, targeted messages at the right time—all without requiring permission from the internet's increasingly censorious gatekeepers. Furthermore, email has had a steady growth in terms of global usage, with no signs of slowing down. Build a subscriber list and implement effective campaigns. Learn the ABCs of email writing to convert those subscribers into clients.
2. Driving Traffic From Social Media
Every time you open up your Facebook or Instagram, it's evident that you'll come across ads and several online shops where you can sell your stuff. Take advantage of that and promote your products. If you are trying to reach out to a global audience with your fashion or beauty brand, try Pinterest as it tends to perform better for your business.
PRO TIP: Take the help of Google Analytics to always be on your toes and keep an eye on how your business is doing at frequent intervals. 
Key Takeaways
How to start an online store: Choosing your product, market research and building a brand
Create an online Shopify store to reach out to the regional, national, and global audience
What to do after launching the store: Marketing your products with the help of email and social media
The above tips and tricks will help you get a clear idea of how to get started with setting up an online store. Don't be afraid and just get started, and you will be on top of your game in no time!
Open up like never before and participate in conversations about beauty, entrepreneurship, mental health, menstrual & sexual health, and more. Desi women, join our community NOW!