Ah, desserts! Who doesn't like these? Cakes of the choicest flavours for breakfast, lunch, snack, and dinner – aren't these what sweet dreams are made of?
That's how a lot of dessert-lovers decide to try their hand at baking and embark on a cathartic journey of their own. While a lot of people bake, it is a whole new challenge to turn your passion into a profession. But when you have an entrepreneurial spirit burning inside you, the constant nudge from inside that you want to #BeALittleMore, there's no looking back.
So here's your checklist on how to get started with a booming baking business ghar see:
9 Important Tips To Make Your Baking Business Profitable
1. Join A Bakery Class & Attend Workshops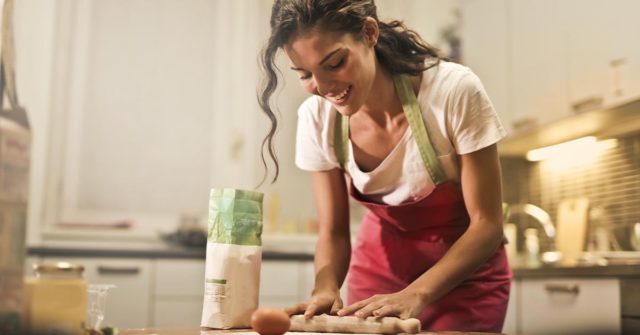 Your first step will obviously be acquiring knowledge about the craft that you have chosen for yourself unless you are already adept at baking. Even if you are, there is no harm in attending some workshops to brush your skills and keep abreast with the latest trends in the baking industry. If you are not that acquainted or don't have much knowledge about the art, a baking course and workshops will open up a whole new world for you.
If you think just watching YouTube videos and trial-and-error baking at home will help you score brownie (oh! Pun there) points, think again. After all, you are thinking of taking the art to a commercial forum and not just planning it for your family and friends. So, hop, skip and jump your way to a reliable course and workshops. Note that the emphasis here is on the word 'reliable'. Otherwise, it's just a waste of time for you.
2. Decide On Your Specialisation
What do you want to specialise in? Choose your niche according to what catches your fancy and what you would want to serve your takers. Most importantly, make a business out of what you bake best. It is important not to be a "Jack of all trades and master of none". Hence, select from a wide spread of options like homemade cakes and muffins, themed cakes, wedding and celebration cakes, and make it your very own.
Read Home Biz: 10 Steps On How To Start A Successful Scented Candles Business Ghar Se
3. Know Where To Get Your Ingredients
Scourge the market and know where to get the best possible ingredients at the best price. You may want to get the basic ingredients like flour, essences, and sugar online where they are usually available at competitive rates. However, for more fancy requirements like dessert containers, butter paper, sprinkles, and other accessories, a wholesale baking market would probably be the right place for you. On the other hand, if you are a healthy baker, you must research thoroughly regarding places that sell organic ingredients and zero in on shops that give you exactly what you want. Build your own network and you wouldn't have to worry about the gigantic responsibility of securing your raw materials. Also, keep a close stock of your ingredients and make sure that you get them well in time.
4. Get All The Right Baking Equipment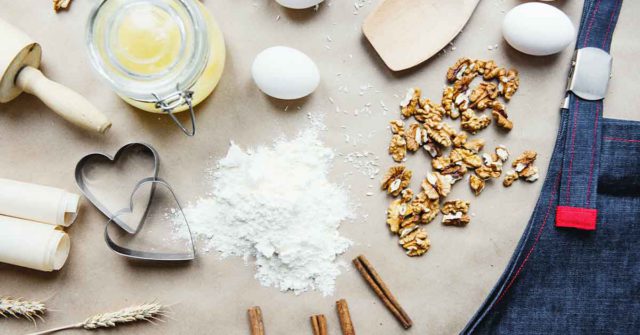 Your business will fall flat on its face if you don't get the right tools. Here is a list of baking equipments that all professional bakers can swear by:
Mixer grinder
An efficient oven
Cooling racks
Non-stick cake trays
Digital scales for measuring accurately
Measuring spoons and rubber spatulas
Mixing bowls
5. Deciding On The Cost
This is such a dilemma for newbie home bakers! With a host of bakers already capturing the market, it is a challenge to price your bakes right to make a space for yourself. However, this does not mean that you have to price your products low as it is not a sustainable decision. Low prices might be attractive to some takers but you will get burned out easily, which is not what you will want in the long run. Besides, you should respect your own effort and time. Consider these factors while pricing your bakes, and maintain quality in your products, and your audience will definitely find you.
Read Home Biz: 10 Steps To Start A Home Tailoring Business
6. Collaborate With A Delivery Partner
There are various delivery aggregators available now. This makes it convenient for you to reach your target customers. Other than delivery aggregators, you can explore other options as well – deliver them yourself, offer takeaway as an opt, hire taxi services, etc. You may get a bit confused with all the available options, but do what suits your business the best. You may want to try out all these options and finally make a decision based on the trial-and-error method. It's not just about the delivery service but delivering your bakes in the best condition.
7. Put Your Head To Your Marketing Efforts
Decide On The Name And Logo: Your logo represents your business in design. It subtly talks about your business and what it stands for. Collaborate with a designer for a logo that is simple, easy to understand and remember, and unholds your brand values. You can also try making your own logo design on the wide array of free design platforms that are readily available on the internet nowadays. But again, you are about to bake on a professional level and your logo cannot be anything less than that. So, unless you know how to design yourself, hire a designer and you won't regret it.
Photography: Click pictures that look like a million bucks. If photographs are not really great to look at, it defeats the purpose of clicking them and putting them up on social media. So, practise camera angles and get them right. Also, experiment and know what SM filters to use to get your audience looking at your pictures with awestruck wonder!
Social Media Marketing: Social media is the face of your brand. It serves as a bridge between your baking business and your target audience. You cannot not be on social media, especially because you are a small, homegrown business that probably will not have enough finance to host a website. Use professional photographs to make your audience go ga-ga over your bakes. So, ace your social media game and get people talking about you!
8. Grab That Compulsory FSSAI Registration
If you didn't know this already, the Food and Safety Standards Authority of India requires every business to be registered, irrespective of its annual turnover. The same is also applicable to those running their business from home. An FSSAI certification lends credibility to your business and saves you from the risk of being roughed up by the authorities in the future. You may have to cough up fines if you are caught by the FSSAI.
9. Apply For Trademark
It is essential for you to have a trademark certification, so that other baking businesses may not malign your brand name. This may not be necessary immediately since it will take some time for you to make a name for yourself. However, there is no harm in getting a trademark for your business early on. If you prefer not to go for it right away, keep this in mind and don't skip the process once you see your business growing. Similarly, you may want to get your GST certification after you notice your business picking up.
Go all out with your home baking efforts and, while you are at it, don't forget to consistently update yourself on the new market trends. Because that's how you can bring your best foot forward and excel at your passion.
Open up like never before and participate in conversations about beauty, entrepreneurship, mental health, menstrual & sexual health, and more. Desi women, join our community NOW!