With pregnancy and childbirth, your body goes through a number of changes. Being comfortable during this period of change must be a priority and choosing the right clothes is incredibly important for both you and your baby.
Wearing the right maternity bra will help distribute the weight evenly, provide much-needed support as your body changes, and ensure you are always comfortable. However, it can often be confusing and overwhelming to figure out everything a maternity bra should, and should not, have.
In collaboration with The Channel 46, Vasanth Sampath, Co-Founder at Tailor & Circus, offers advice on the 6 must-have maternity lounge bra features that you should look out for.
1. Easy Access
Choosing a bra that makes way for easy nursing is crucial. Detachable straps, cups, or even wrap-over fronts are features to keep an eye out for when shopping. With these, feeding is transformed into a simple, fuss-free activity.
Read 5 Bollywood Celebs Share Their Experiences & Break Pregnancy Taboos
2. Zero Marks, Zero Irritation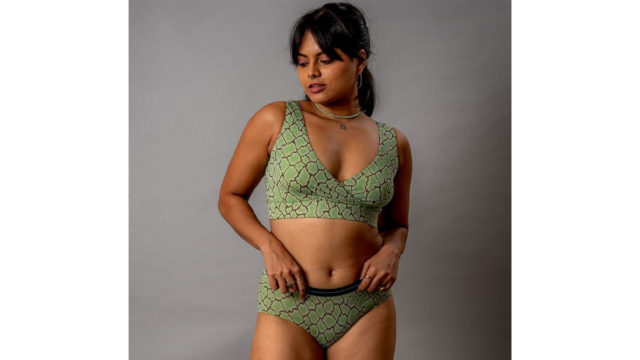 Owning a bra that does not uncomfortably dig into your skin is a big flex for regular bra-wearers and an absolute must for maternity bra wearers. While hooks, clips, and buttons may provide aesthetic value, they can become very uncomfortable, very fast. As a pregnant woman or a new mother, the last thing you need is a piece of plastic or an itchy label digging into your shoulder. Instead, choose a maternity bra with simple and smooth straps, and nothing else in your way!
3. The Right Fabric
Selecting the right fabric for your maternity bra is crucial. Make sure you pick out a fabric that soothes your skin, as well as your baby's. When breastfeeding, many women complain about leaks that stain their clothes. A maternity bra made from an absorbent, leak-proof material helps avoid this problem. While cotton is a traditional fabric choice due to its breathability, Beechwood Modal fabric is now growing in popularity. As a natural bio-fibre, it is both breathable and silky soft, making it comfortable to sleep in. It is also hypoallergenic, and, therefore, a safe choice for both you and your baby.
Read Neha Dhupia's Pregnancy Outfits For Every Mom-To-Be
4. Uninterrupted Softness
When it comes to maternity bras, an underwired bra is the biggest NO. The underwire places added pressure on the chest, which can lead to blocked milk ducts. It's important to look out for a bra that provides you with the support you need, without an underwire. Having a soft and seamless under-band can allow for that extra degree of comfort. Similarly, flat seams allow the bras to remain seamless while also providing structure.
5. Insertable Pad Opening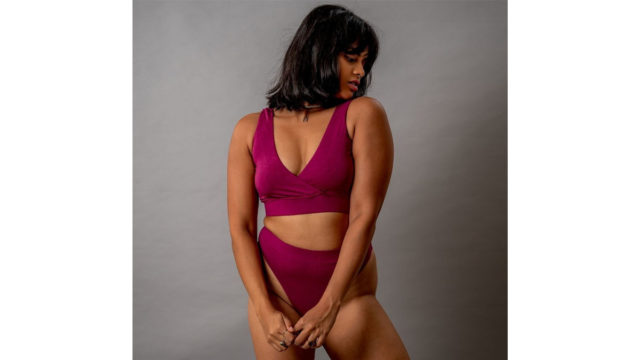 Another useful feature to keep in mind is a provision for pad holes i.e., the ability to use regular pads to enhance support. While maternity bras are designed to be supportive, having the option to add in extra support is always beneficial. An insertable pad opening allows you to use regular pads to enhance support at your convenience. Bonus points if the pads are washable and leak-proof. This can help reduce the chances of staining your bra.
6. Bras That Change With You
Your body is constantly changing – even during the course of a single day. When breastfeeding, your breasts can engorge and deflate throughout the day, and wearing a bra that fails to accommodate these changes can be extremely uncomfortable. Here's where elastane-infused maternity bras come in. They adapt to the changing size of your breasts and are uniquely crafted to be worn through pregnancy, nursing, and beyond.
Key Takeaways
Detachable straps, cups, or even wrap-over fronts are features to keep an eye out for, to ensure easy access for fuss-free activity.
Maternity bras should be devoid of hooks, clips, and buttons to eliminate the chances of them digging into your shoulders and causing discomfort.
Beechwood Modal fabric is emerging as a more preferred choice of material over cotton for maternity wear as it is a natural bio-fibre and is also hypoallergenic.
Underwired maternity bras are a strict no-no as they place added pressure on the chest, which may block milk ducts. Instead, opt for those with seamless under-band or flat seams to allow comfort without compromising on the structure.
Maternity bras with the provision for pad holes offer much-needed support. Washable and leak-proof ones further add to the advantage by preventing chances of staining.
Elastane-infused maternity bras are much preferred because they accommodate the frequent bodily changes that occur throughout the day.
Shopping for maternity bras should not be a difficult experience. Keeping these points in mind can help you lookout for the right bra – one that fits you well, is comfortable and, most importantly, makes you feel good. 
Open up like never before and participate in conversations about beauty, entrepreneurship, mental health, menstrual & sexual health, and more. Desi women, join our community NOW!