As kids make their way back to school after a 2-year long break, it's time again for Mums to brainstorm on healthy yet drool-worthy snacks for their kids with endless nakhre. No wonder, a major chunk of their lives revolve around planning what to offer for breakfast, what for their little tiffin boxes and then for the snack after their evening playtime, and so on and so forth. And finding nutritious foods that the kids will actually love is no mean feat!
In collaboration with The Channel 46, Radhieka Pandeya, Founder of Nutritionist and Fitness Bakery, shares 6 healthy yet lip-smacking snack recipes for kids that will put an end to their food tantrums.
1. Strawberry Banana Smoothie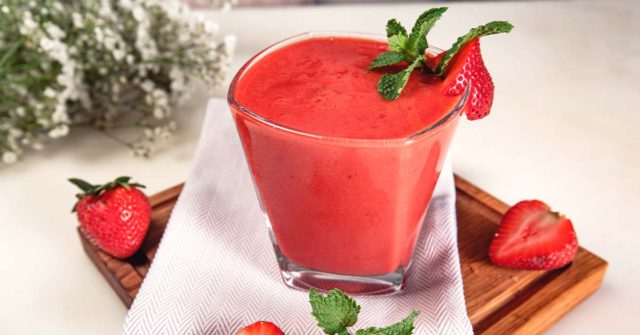 Ingredients
2 milkshake strawberry cookies
4 to 5 strawberries
1 tsp organic jaggery (powdered)
½ banana
1 glass of milk of your choice (can be a nut, soy or oat milk)
Method 
In a blender, add ½ a banana, 4 to 5 strawberries, ½ the milk, 1 tsp organic jaggery
Add one cookie to the blender and blend until smooth
Add the rest of the milk, until you reach your desired consistency
Now take the other cookie, crush it and top your smoothie with it
2. Cookie Sandwiches
Ingredients
2-4 strawberry apple cookies
Some Peanut Butter
Method
Layer the cookies with peanut butter and create tiny healthy sandwiches for kids to snack on.
Read 10 Healthy Back-To-School Recipes For Kids
3. Oats Smoothie
Moms, if you're looking to get a healthy start to the day for yourself and your kids, this smoothie recipe is for you. Combine these fibre-rich ingredients topped with crunchy date cookies for a wholesome rest of your day.
Ingredients
¼ cup rolled oats
1 banana
½ cup milk
2 tsp honey
¼ teaspoon cinnamon
Some date cookies for garnish
Method
Put all the ingredients together in a mixer and blend them into a smooth paste
Your smoothie is ready!
4. Healthy Cookie Cheesecake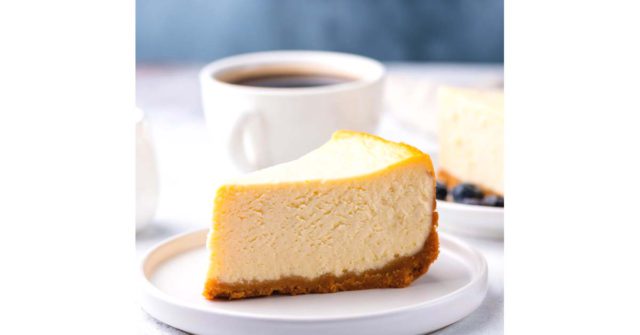 Make a healthier version of one of your favourite desserts with this recipe. Swap your regular cookie base with that healthy cookies and prepare a tasty, wholesome treat for your little one.
Method
Combine the cookie crumbs and melted butter for the cheesecake base
Make the cheesecake filling by mixing together cream cheese, greek yoghurt, honey, vanilla essence and a pinch of salt
Spoon the crumb mixture into your cake tray and press it down to form the base of the cheesecake
Add the creamy filling on top and add any of your desired toppings
Cover the tray and freeze the tray for 15-20 minutes to set up
5. Banana Granola Pops
Ingredients
3 ripe bananas
1 cup of your favourite cereal
Chocolate millet cookies, crushed
Method
Mash your bananas and granola in a bowl
Roll the granola banana mixture into small balls with your hands and set on top of a parchment-lined pan
Freeze for about 20 minutes and then add your popsicle sticks
Return to the freezer until the balls are frozen
Coat with chocolate millet cookies
Read 5 Easy & Delicious Sandwich Recipes That Will Be A Hit Amongst Your Kids, By Roopika Sareen
6. Chocolate Oats Mug Cake
Ingredients
60 gm oat flour – 60gm
10 gm cocoa powder – 10gm
30gm arrowroot flour
½ tsp baking powder
80 gm thick dahi (yoghurt)
20-40 gm milk
50 gm jaggery powder
40 gm melted butter
Method
Add oat flour, cocoa powder, arrowroot and baking powder in a bowl. Mix with a fork.
Separately mix the jaggery and dahi together
Add melted butter to the jaggery mixture
Now add all the dry mix to this
Add milk and stir more. If you need more sweetness, add honey
Once the milk and honey are combined, you can sprinkle chocolate chips
Microwave for 1 minute to 1min 10 seconds and, ooh-la-la, your mug cake is ready to be served!
Open up like never before and participate in conversations about beauty, entrepreneurship, mental health, menstrual & sexual health, and more. Desi women, join our community NOW!