Parents bring up their daughters with dher sara laad pyaar. However, they often have to give in to societal pressures, which doesn't have to be so. In the new #DulhanWaliFeeling campaign by Mohey, the brand addresses this very relevant and pertinent issue.
The ad begins with Alia Bhatt mentioning how her parents feared that their daughter may not want to get married. Then, she goes on to proudly proclaim that neither of her parents did zabardasti for anything – for things that most Indian parents are so obsessed with for the sake of parapara, pratistha aur anushasan. Further, she narrates how her mummy papa has been so supportive throughout her life in the way that she is, encouraging her to #BeALittleMore than what society expects from its daughters.
Here are 6 lessons that the #DulhanWaliFeeling campaign by Mohey teaches to parents and parents-in-laws.
Lesson 1: Let Girls Play As Much As They Want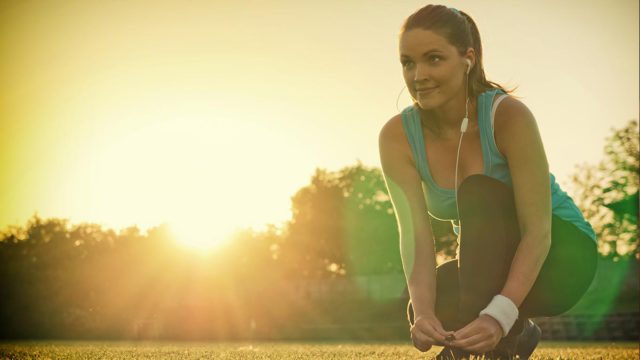 Alia mentions that whenever she would return early from playing with her friends, her parents would express their surprise at that. While her friends' mothers would be anxious about their daughter's skin complexion (Oh! Wahi purani ghisi-piti cheez) on playing outside for a prolonged period of time, her mother would encourage her to play for some more time.
Your Takeaway
Let children play as much as they want. After all, it is their time when they are devoid of the various responsibilities of adulthood. Parents are often worried about log kya kahenge when it comes to their children playing outside for too long. Even the span of time for which your children would play is determined by the dictates of the padosis. Bigad jayegi, kali ho jayegi, ladko jaisi ho jayegi, and whatnot – they seem to have a myriad of nakhre and bahaanes for the girls, and not so much for the boys.
Lesson 2: There Is Nothing Wrong With Watching Movies At A Young Age
While Alia's friends' papas would teach them physics, her papa would initiate her to the dynamic world of movies.
Your Takeaway
There is nothing wrong with children watching movies, provided they are introduced to films that are appropriate for them. But there lies the root cause of parents not wanting their children to watch films at all, the reasons being bachchi bigad jayegi (there they go again), time barbaad ho jayega, isse kya seekh milegi, and the list continues. Movies are looked down upon as a faltoo form of entertainment, something that is a criminal waste of time. However, they can be thought-provoking and educational too, provided children are introduced to the right kind of movies. And that responsibility lies with the parents.
Read Alia Bhatt Set To Make Her Hollywood Debut On Netflix's Heart Of Stone With Gal Gadot & Jamie Dornan
Lesson 3: Fight Against The Odds Created By Ristedaaron
Alia expresses how her poora parivaar would object to the freedom that her parents would bestow on her. She appreciates her parents for not giving in to these unfounded pressures.
Your Takeaway
Kuch toh log kahenge, logon ka kaam hai kehena. Everybody will talk and object when parents go against the age-old, rigid norms and beliefs of parenting. However, you need to be confident of the conscious decisions that you take. And stand your ground. It is okay to break away from the unnecessarily strict mould that parents have been following since ages now. Because, after all, it's your child and you have the sole right to take the decisions that you think are right for her welfare.
Lesson 4: Trust Your Daughter And Nurture Her For Who She Is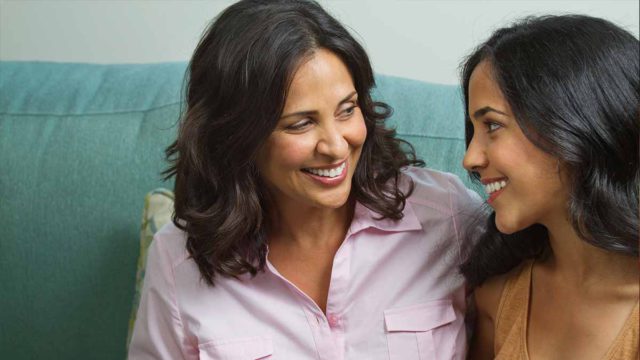 Alia's parents respected her "differentness" because they knew that she was not in the wrong.
Your Takeaway
Anything different is often taken as being wrong. Anything that is unacceptable according to societal standards is often beyond the understanding of people. However, everything that does not fit the "righteous mould" need not be condemned. It is essential to recognise and respect the differences in each person, without forcing her to change what's true to her nature.
Lesson 5: Instil Confidence In Your Daughter First, Sanskaar Can Follow Suit
Alia further mentions that, while all parents emphasise solely on sanskaar, her parents helped build confidence in her.
Your Takeaway
Sanskaar is important, but so is instilling confidence in your daughter. Because that will teach her to believe in herself and her abilities. It will help her take decisions independently and conduct her own life, even when you are not around to hold her hands wherever she goes. Confidence will give her the body language required to be the wind beneath her own wings and soar higher on whatever she sets her sight on, all by herself.
Read 5 Alia Bhatt Movies That Made An Impact On Aspiring Actors
Lesson 6: Be The Sasuraal That Is As Welcoming To Your Daughter-In-Law As Her Parents
At the end, Alia adds that she expects her sasuraal to be like her parents – a constant support and a source of love and bigad like her parents.
Your Takeaway
Supportive in-laws is a dream come true for every newly wedded girl. A family that adores her and dotes on her the way her parents do is definitely a great relief. She leaves the comfort of a family behind to start a new life with a new family, which has its own set of challenges. A warm, welcoming family makes it easy for her to overcome the hurdle of this new challenge and start the new life on a positive note.
Watch Mohey's latest #DulhanWaliFeeling ad here:

Open up like never before and participate in conversations about beauty, entrepreneurship, mental health, menstrual & sexual health, and more. Desi women, join our community NOW!