We know Goa is the capital of cancelled plans but if your vacation plan is getting successful, you must know these hot spots to shop from. Flea markets are a lot of fun even though they are crowded, the collection of clothes are amazing as always. You can find everything from floral dresses that flow really well to jewellery that stands out, all of this for prices that are reasonable.
10 Fun Flea Markets In Goa To Shop From
1. Friday Market, Mapusa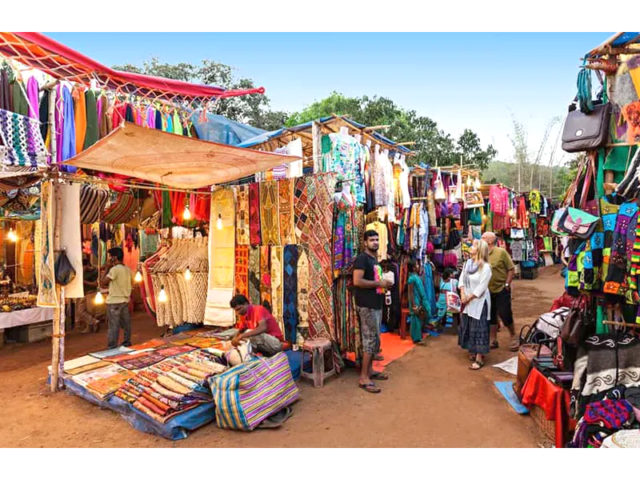 To give you a trailer, a lot of markets work once a week in Goa and some of them are just at night too. The Friday Market in Mapusa is one of them, as the name suggests it is only functional on Fridays from 8:00 AM to 6:30 PM and can be trusted to shop for everything, from clothes to handmade paper. Your one-stop destination to get everything Goa has to offer, visit this one if you have a little time on your hands on a Friday.
2. Panaji Market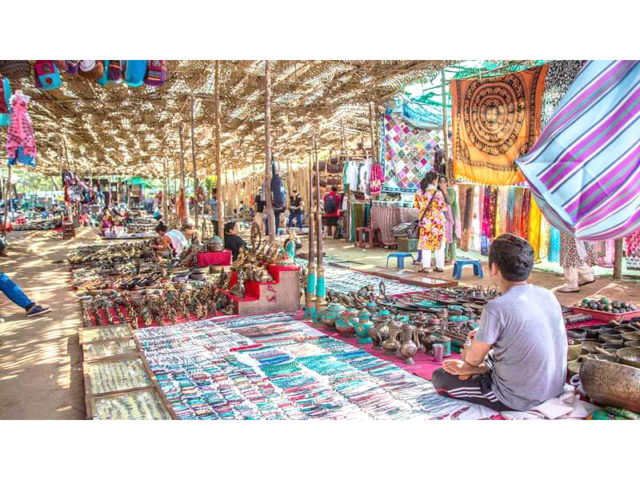 Located in the capital of the state, this market has a lot to offer when it comes to traditional Goan Shopping. You can visit this market if you want to get your hands on clothes that are comfortable and feel good but fashionable. Get your bargaining hats on and you are in for some good stuff.
3. Anjuna Beach Flea Market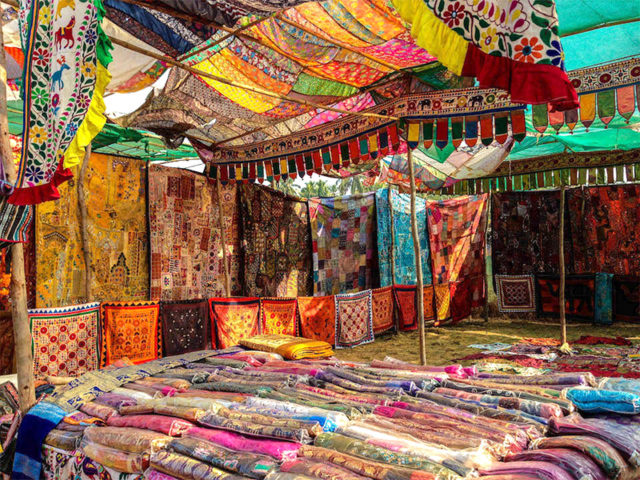 A write-up about Goa would be totally incomplete without mentioning beach markets. This one located in North Goa is one of the famous tourist shopping spots because of how crazy amazing it is. You get shops selling clothes, handicrafts, jewellery, souvenirs, trinkets, footwear, and musical instruments. If you seem like a person who will splurge money into stuff, the shopkeeper might fool you into paying more so be aware.
4. Calangute Market Square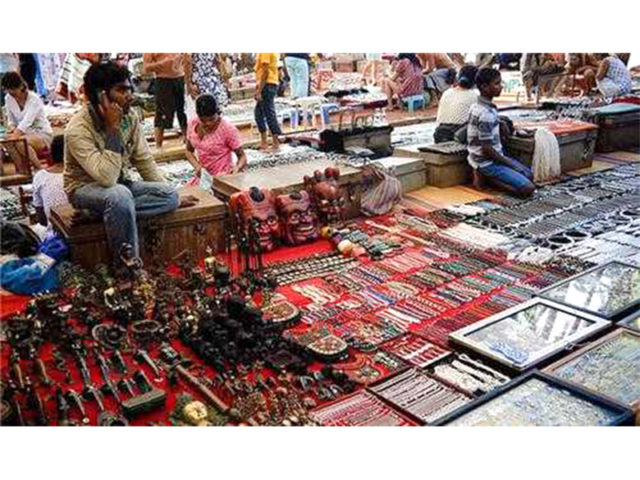 This market is all about summer beach clothes and there are numerous options for you to choose from. You can find funky clothes from beachside shacks and stalls. Get your hands on some leather products as they are quite trending right now. While you are here, you can also check out some Goan delicacies and beer.
5. Mackie's Night Bazaar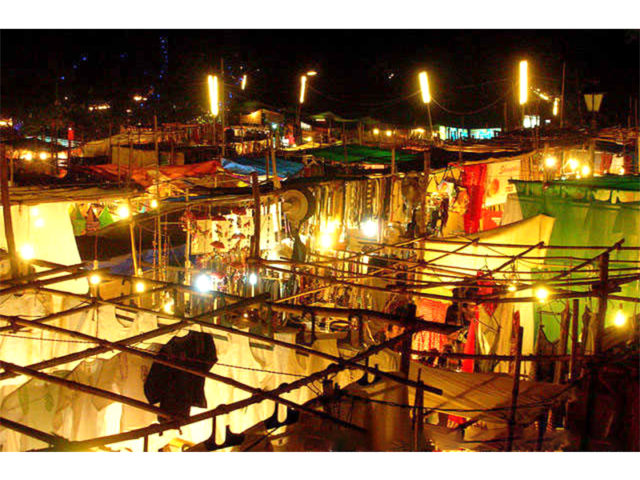 The coolest night bazaar of them all, at Mackie's you'll find stuff that is nowhere else in Goa. From stalls selling junk jewellery, trendy beachwear, clothes, souvenirs, antiques, and handicrafts. This will become your favourite place to shop from in no time. You can head on to Baga-Arpora Road, Baga Beach in North Goa to visit this market at night.
6. Jade Jagger Beach Boutique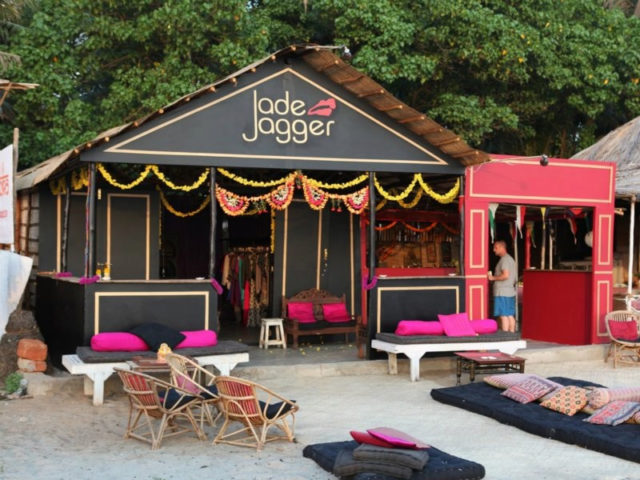 So let's say you've been to enough flea markets and are now looking for something a bit more classy. This designer boutique is just what you need when you are looking for more elegant pieces of clothing in Goa. You'll get unique stuff designed by talented fashion designers that'll be worth the price you pay for it.
7. Baga Market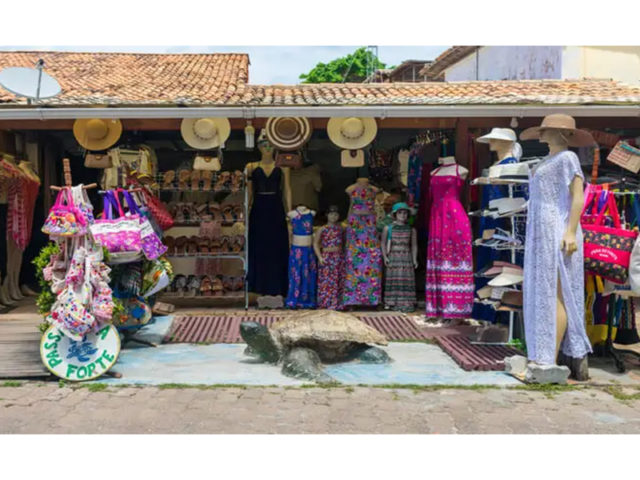 A very popular flea market in Goa that is like the Arpora Saturday Night Market and is located on the beach. You can find rows and shacks selling a lot of good quality jewellery and you can get good steal deals on them as well. The atmosphere of shopping here is amazing as this market is on the beach.
8. Le Souk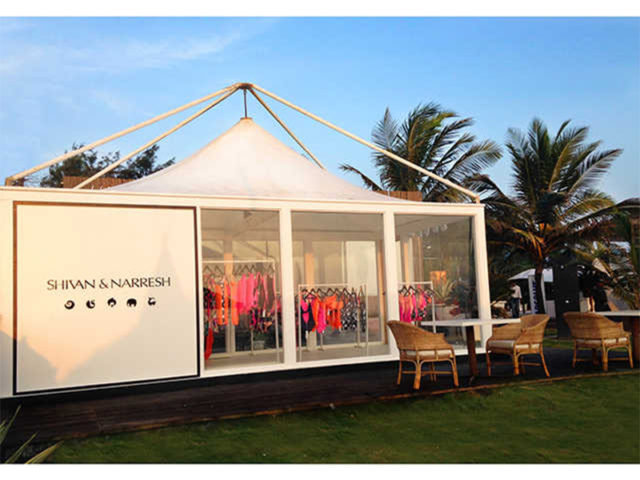 The most bohemian market in Goa, Le Souk is located on Ashwem beach and it is an open-air souk. You can see the collection of tented stores that have clothes designed by national as well as international designers. One of India's luxury market displays here you'll get to hear big names to shop from. Get ready to spend some money as this place is not under the affordable section.
9. Tuk Tuk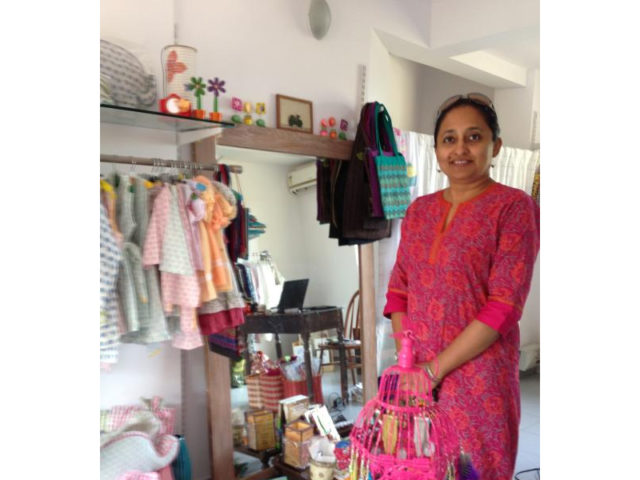 When you are on a trip to Goa you're expected to get some gifts back home. If you want to shop for all gifts from one place Tuk Tuk is your safest bet. You get the most quirky but amazing gifts here as the store holds a wide range of gift items and household goods like handcrafted baskets, fridge magnets, jewellery, bags, clothes, mugs, coasters, pouches, and key rings. This place is located in Margao, South Goa.
10. MMC Market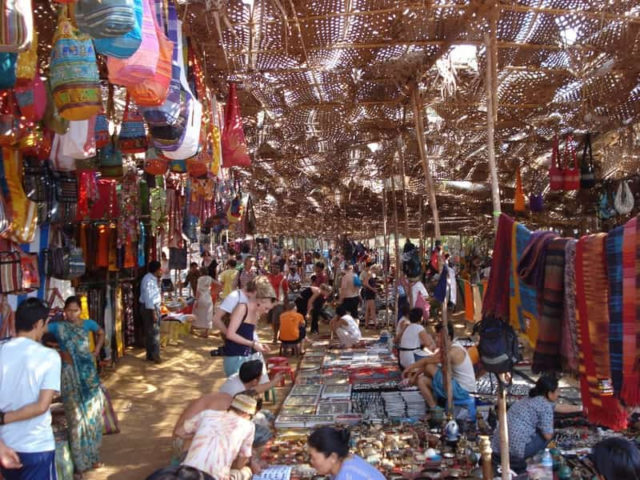 This market place is for the locals as well as tourists as here you get everything you'll possibly need on a trip. The stalls here have wonderful apparels and everything is for affordable prices so you don't have to worry about spending a lot. Here you can browse some merchandise as it is the speciality of this place. MMC Market is located in Margao, South Goa.
These were the 10 best markets of Goa you can visit and have a great time shopping. Remember to put your bargaining hats on and get amazing deals. Some of these shops might overcharge. Let us know which place you'll be visiting first, in the comments!