Old and new, ethnic and fusion, traditional and modern; sarees can never stop pleasing women. This timeless, elegant and graceful piece of fashion is a staple in most desi women's wardrobe and for great reasons. But while shopping for a new saree is anyday fun, what about the ever growing pile of the ones you rarely get to wear? If making a statement this wedding season is on your list, then try reusing your old saree with tricks, tips and hacks to turn it into a whole new outfit. Here's TC46's 5 hatke ways to reuse your old saree this shaadi season!
5 Fun & New Ways To Style Your Old Saree
1. Ethnic Skirt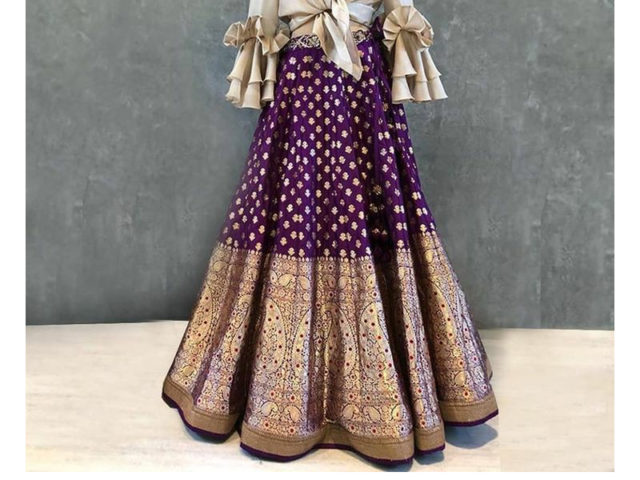 Refashioning a long skirt from old sarees is the most common idea. But instead, why not make a dhoti or pleated skirt with your sarees. You can put the pleats in place and stitch it up at the waist. Or use the Navari saree technique to create the dhoti. A different type of long skirt that can be paired with your ethnic crop top and a jacket. You could also pair it with a kimono!
Style Tip: Add juttis and jhumkas and dance away at the next shaadi sangeet you attend.
Read Here: 10 Ways To Wear Your Mother's Old Sarees As A Whole New Outfit!
2. Maxi Dress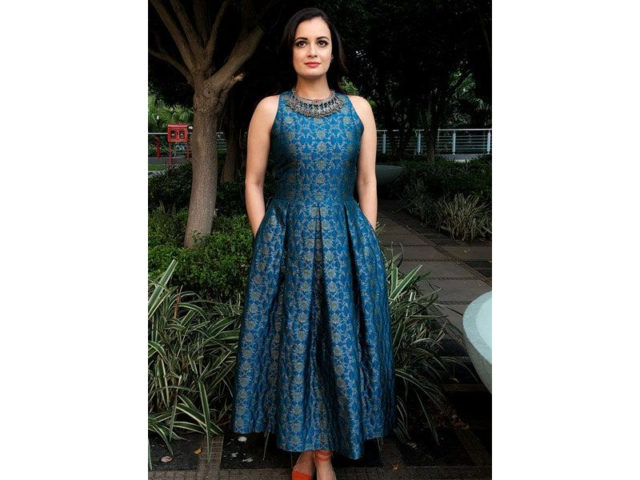 A maxi dress is a more quirky way to get your flowy saree look like a draped and cowl-drape dress for the engagement party or cocktail party. Simply tie up the saree in two places and place it over the shoulder, drape it like a dhoti and secure it with safety pins. You can always use belts and other accessories to add more flavor to the whole look.
Style Tip: Add a bling belt and a dozen bangles to make it boho.
3. Anarkali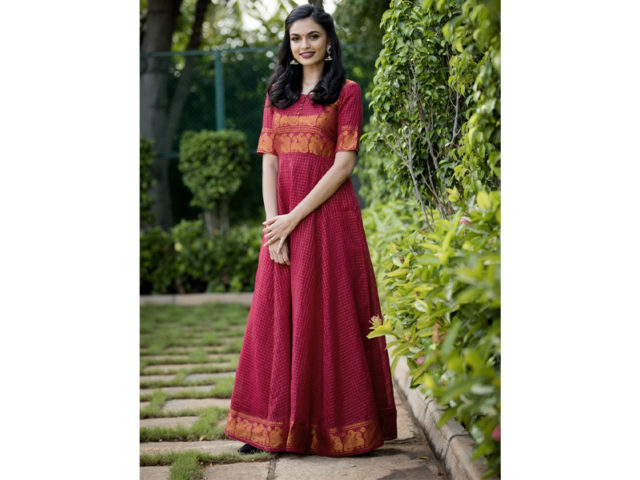 Convert your saree with a flowy fabric and bordered saree into an Indian dress like Anarkali. This requires a matching blouse and petticoat to transform the saree into Anarkali salwar kameez. Tuck in the saree under the blouse, secure with safety pins and make sure you pleat it.
Style Tip: Add a dupatta and kundan jewellery to make it wedding appropriate.
4. Lehenga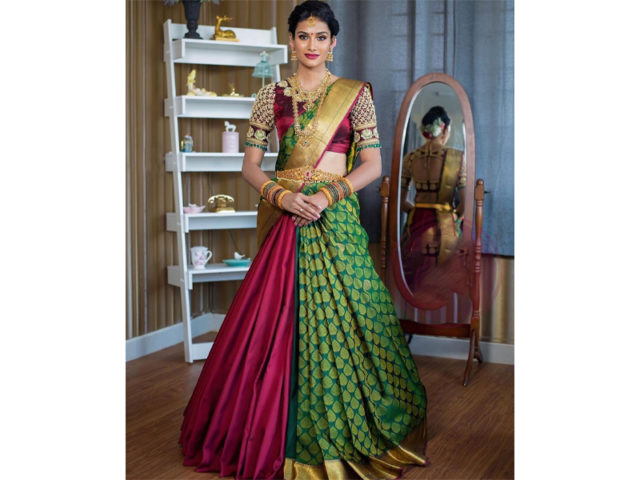 An outfit perfect for thumkas at every shaadi. A lehenga is a 2 or 3 piece outfit made with a floor-length skirt, blouse or crop top and a dupatta or a jacket. With a soft and flowy chiffon saree or a heavy banarasi one, you could create the perfect lehenga. Use the decorated pallu for the blouse. You can spice it up by adding borders and sequins to the skirt.
Style Tip: Choose a solid coloured saree and go for Meenakari jewellery.
5. Pant Style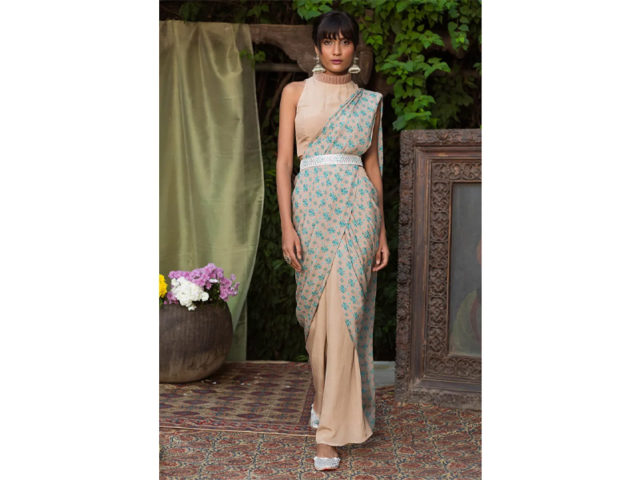 Super chic and functional, all things that are required to accomplish this style are pants or tights, a half pleated saree and some safety pins. It's a comfortable choice for the haldi or sangeet ceremonies. Make sure you take a saree which has a shorter length as compared to regular sarees, pleat and tuck it into pants.
Style Tip: Keep it classy with diamond jewellery and a statement clutch.
Read Here: 10 Saree Draping Styles You Need To Bookmark For The Wedding Season!
Make the most out of using old sarees with these styles and give your outfits a revamping for the wedding season. Be the talk of the town and let your outfits shine all shaadi season long! Here are some beautiful ways on how to reuse old saree and transform your look.