A sagai ceremony is a celebration for making your relationship official. While you take that first step towards a wedded life, it goes without saying that you want to start the new beginnings on a perfect note in every sense of the term, in every way possible. And that, of course, includes the way you look. So, here are 10 engagement dress ideas for bride on your engagement that you can take a cue from, along with tips for makeup, hairstyle, jewellery, and footwear.
10 Engagement Outfit Ideas & Bridal Engagement Look You Can Pick From
1. Traditional Saree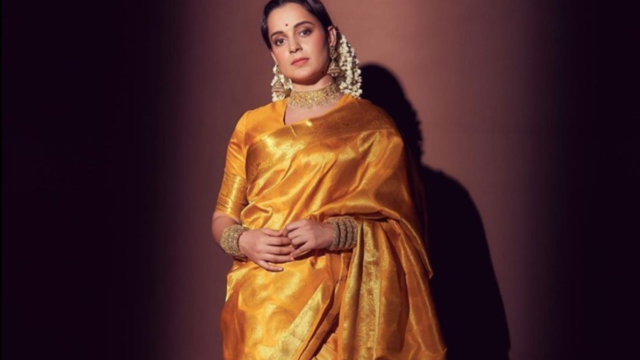 If you are a traditionalist at heart, you just cannot go wrong with this one. The versatile 9-yards of art is a true reflection of our dynamic folklore and versatility of our weaves, brought to life by the magnificent craftsmanship of our artisans. The richness of the weaves integrated with traditional designs introduce a touch of unmatched elegance. Experiment with the drape as per your fancy and sashay down the path in style.
You can't go wrong with blush, can you? If you want your cheek tint to be the focus on your engagement makeup, compliment the hue of the blush with the colour of your wedding outfit. But make sure not to go overboard with it. Take care to blend in the blush on the apple of your cheeks to give you a natural flush for your engagement makeup look in saree. The gadapan of the blush will of course depend on whether your engagement ceremony is during the day or the evening.
Pro tip: Match the shade of the blush with your eyeshadow to be consistent with the colours that you are using for a simple engagement makeup.
2. Lehenga
Yet another epitome of ethnic grace, explore different styles and fits to discover what suits you the best, unless you know already. While the traditional flowy style might be your choice if you're heavy bottomed, a hatke fit like the mermaid cut might just be the spice you want in your engagement outfit.
An ideal engagement makeup look in lehenga for an evening celebration, a bronzed look will make you shine and make you the cynosure of all eyes. However, don't dab on too much of that bronzer as it is likely to make your simple engagement makeup look appear cakey. Want chiselled cheeks with defined cheekbones, a la Kareena Kapoor Khan? Go for it!
3. Chiffon / Georgette Saree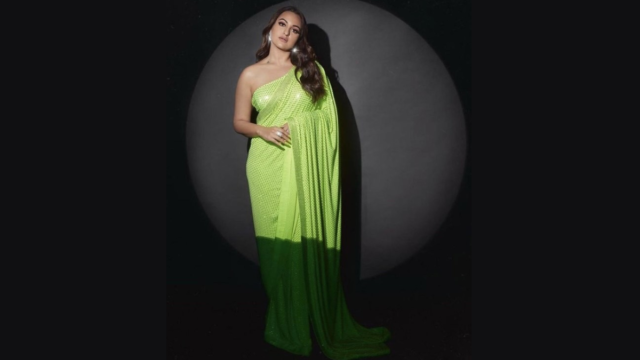 For those bride-to-bes who want their outfit to be lightweight, chiffon, georgette and satin sarees might be just what you're looking for. Make a choice from florals or geometric patterns – anything that's an extension of your personality and is aligned to the theme of the party, if you have any. Yet again, you can let your imagination soar regarding how you would like to drape it.
Pair the saree with jadau, pearls, or diamonds and focus on your eyes or lips with your engagement bridal makeup. For footwear, go for a comfy pair of juttis, or stilettos or platform heels if you want to add some height. If you want to go for a pink engagement makeup look, maintain the same colour for your lipstick, blush and eyeshadow, although the shade may vary of course. It'll be the same for brown and coral too. And, ta-da, you can go out and wow everyone with this look.
4. Anarkali Suit
The most favoured outfit of the royals of the yore, an anarkali is sure to make you look and feel regal and majestic. The ghed below the bust imparts a touch of imperialism that is hard to match. The churidar pants further accentuate the flowy silhouette. With an anarkali suit, the versatility lies in the way you carry the dupatta. Explore the tried and tested styles or come up with something or your own. Or even think about giving it a miss, if you prefer keeping your hands free.
If you love your lippies in dark shades, how can you not go for that look on your special day! Compliment the shade with your engagement attire. For instance, go for dark pink or fuschia if your outfit is in shades of pink or has pink designs on it. Opt for red, if your attire is of a warm colour like red, bright yellow, or orange. Dark brown may be the 'it' colour for cool colours like green. Keep the rest of the engagement makeup subtle, so that your lipstick does all the talking.
5. Ethnic Gown
A marriage of the east and the west, an ethnic gown celebrates western fits while adding Indian flavours with its embroidery, zari, mirror work, and other traditional karigari designs. It is definitely an option you can consider if you are looking for engagement dress ideas. Experiment with sleeves to stand apart. Opt for a puffed one, a netted one, or a full sleeved one – anything that suits your personality and the style of the gown.
For a hatke look, coral can do all the magic for you for your engagement makeup look in gown. Choose your shade in peach or pink or even experiment with a blend of both. Dab it on your cheeks, your eyes as eyeshadow, and matte or glossy lips for your engagement makeup look and be all ready to make heads turn wherever you are with your simple engagement makeup look and ensemble.
6. Sharara Set
Another outfit that boasts of a royal heritage, the flared silhouette of the pants from knee down is what gives it its uniqueness. Paired with a short kameez that barely graces your mid-thighs, it's a silhouette to reckon with. Set your eyes for a shimmery one if that's what suits your personality, an embroidered one, or a printed one – one that compliments the time of the day and the theme of the engagement party.
This is one look that's all the rage these days, whether your's is a day or an evening engagement ceremony. Perfect for bride-to-bes who don't like to dab on a lot of bright colours on their faces, this engagement makeup look is sure to give you a glow of freshness, without making you appear too dressed up.
Pro tip: Keep your blush, eyeshadow, and lipstick in nude colours and focus on kohl, eyeliner, and mascara instead for your engagement bridal makeup. That will add definition to your eyes and make you look standout with this simple engagement makeup look.
7. Saree Pants
If carrying a saree is a hassle for you and yet you cannot get over with the classy aura that a 9-yards gives you, saree pants is one of the best engagement outfit ideas you can consider. Wear them in floral designs or flaunt your Indianness with desi embroidery, and you're good to go with this outfit idea. Keep your engagement makeup look subtle for an ornate set of saree parts or dab on some colour if your outfit is of a light shade. Slip your feet into a comfy pair of mojri or stand tall in a stilettos.
8. Princess Dress
Ah, you would love to look like a Princess on your special occasion, won't you? So, what's better than a Princess dress if you are considering engagement dress ideas? A shimmery one would turn heads and make you feel special. If that's not your thing, you can zero in on one tailored for yourself from a yard of Benarasi or Kanjeevaram. In case your dress is a wee bit OTT, go easy on the makeup and accessories to balance out the look. Emphasis either on your eyes or your lips, or better still, settle for a nude makeup, wear a monochrome footwear with subtle designs, keep your hair loss or tie it up into a messy bun, and you're good to go.
9. Frilly Saree
With 70s fashion making a comeback, sarees with frills all along the hems have been growing in popularity and how! Go for a monochrome colour to balance out the drama that the wavy frills add to the outfit. For your engagement makeup look in saree, go bold with your makeup if your outfit is of a subdued colour and vice versa. Pull your hair up into a messy bun or ponytail, so the attention is entirely on your ensemble. Slip your well-pedicured feet into a pair of flats or stilettos of a colour that matches or colour blocks your outfit and voila, you're ready to present your enchanting self to your partner and guests.
10. Lehenga With Feathers
Sounds fascinating, doesn't it? If you are looking for something unique and out-of-the-box, you can give a feathered lehenga a shot. The feathers can serve as the sleeve of the choli or be sewn along the lower hem of the choli, or all over the ghagra. For the feathers to be prominent, let the ghagra and choli be of the same colour and of a light shade to not take the mojo away from the feathers. Keep the engagement makeup light, hairdo simple, and footwear of a monotone to balance out the entire look. For jewellery, pearls or diamonds would be a great option to pair with the frills.
5 Additional Styling Tips For Your Engagement Ceremony
Go for outfits, footwear, makeup, and hairstyle that you know you would be able to carry off with elan. Ditch the ones that you're not comfortable with or aren't really sure of. Do a trial run before the day of engagement to decide on the final look.
If you're going to wear a saree or have a dupatta to pair with a lehenga or sharara, do not leave them unattended without a safety pin or two. You would rather overdo with the safety pins than give them a miss and then run into a messy situation on the day.
Be careful about the length of your saree or lehenga skirt. Adjust them at a length that allows you to walk around freely without slipping over them or makes them appear too short for your liking.
Decide on your makeup and hairdo as per the time when you're organising the event. If your engagement is a day event, opt for a lighter makeup and less elaborate hairdo as you consider appropriate for an evening celebration.
Carry a stylish potli or any other bag that accentuates the outfit rather than holding your phone and all the other necessities in your hand.
It goes without saying that your sagai or roka marks the first day of your new relationship, the day when your soon-to-be-husband will become your fiancé. Considering the enormous significance of the day in your life, plan every aspect of the event well in advance so you don't feel overwhelmed or too rushed. Look and feel your best and have a blast on your day of engagement.
Open up like never before and participate in conversations about beauty, entrepreneurship, mental health, menstrual & sexual health, and more. Desi women, join our community NOW!