'Kaali billi'; 'Bachche ki maalish kar, rang nikal aayega'; 'Dhoop mein mat ja, aur kaali ho jayegi toh shaadi kaun karega?' And these are just some of the many remarks every brown skin Indian girl has had to grow up with. In our society, fairer skin is praised and loved by all. People are taught that fair skin is clean, beautiful, loveable and superior. Whereas darker skin, like brown skin, is shamed as dirty, ugly, unclean and unlovable.
Many Indian girls have been bullied into hating their own skin colour. From bleaching their face and rubbing lemon till their skin is peeling to the never-ending parade of fairness, lightening and brightening creams, they're made to believe that fair is beautiful and they must hide their true colour under the weight of talcum powder. It wasn't just school friends who would bully young girls into thinking that their skin was undesirable, it was also older aunties and uncles, family members and neighbours who would nag them and colour it like the biggest flaw of their existence. And unfortunately, this still continues.
From matrimony ads in newspapers to TV ads that equated being fair with having confidence and aptitude, society has fed into this line of messaging incessantly.
Real Women Respond To The 'Gori, Sundar Ladki' Perception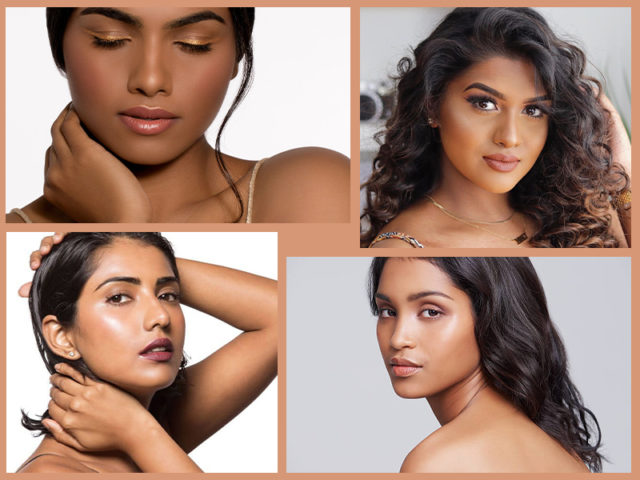 TC46 put out a post on Instagram here asking our followers what would their response be if someone says, "Gori ladkiya zyada khoobsurat lagti hai". And, here's what they had to say!
"Everyone is beautiful in their own way." – Aarti*
"My environment would be cleaner without people like you." – Mansi*
"Respect what you have. Someone's watering their plant, you water yours." – Dhwani*
"Your mentality is dark. Please change the way you think" – Farah*
"And people who think like you, they're fools." – Radhika*
"And I'd like you better if you were silent." – Payal*
"Tell me this is a bad joke." – Ritika*
"I'm happy with my skin tone" – Ananya*
"Beauty is in the eyes of the beholder" – Sai*
"And the world would be more beautiful without people like you." – Shanaya*
"And, what must be done of my skin colour? Please enlighten me" – Divya*
"People who think this way have a special place in hell" – Rose*
"Compared to what? Because if it's your mentality, then, of course, anything is prettier than your mentality" – Kriti*
"And then people say that black is their favourite colour. Society must change their mentality."– Sonia*
"I don't believe in such rubbish. I'm happy with my skin tone" – Heer*
Every person is different and has a unique skin colour, and that (among many other things) sets us apart from our peers. The melanin in our skin must be celebrated. The mentality that fair = beautiful has no place in the 21st century. It's unfair and not-so-lovely, so stop damaging the confidence of young girls and women with your words.
Disclaimer: Please note that the responses have been translated and edited for clarity. Names have been changed to respect privacy.
Do you have a story to share or an experience you would like to highlight on TC46? Connect with us on Instagram today!