The world of fitness can be a tricky place to manoeuvre, both for the student, and the trainer. While we're always on the lookout for credible advice and trainers who can help us get in the best shape, they too, are competing to reach the top of a giant pyramid of instructors who are looking to build their personal brand in this competitive world of fitness.
Training the likes of Kareena Kapoor and Saif Ali Khan, The Channel 46 caught up with yoga guru Payal Gidwani Tiwari to understand how she has managed to elevate her personal brand to the heights of success. She talks about the zeal that drives her, the motivation behind her own fitness journey, the experience of penning down 3 fabulous books—From XL To XS, Body Goddess, and Own The Bump—and the need for networking to make a mark in the world of fitness.
1. What's your educational and professional background?
I did my 10+2 in the field of Science. Then, I graduated in the Arts field and later did an Interior Designing Diploma from L.S.Raheja School of Architecture. Post that, I did my Physical Education at BSY Post Academy. Then came the yoga course from Kaivalyadhama Lonavala Research Centre along with a course in nutrition from Exercise Science Academy affiliated with the American College Of Sports Medicine. 
2. What prompted you to become a yoga instructor? Did you always want to work in this space?
I have been doing yoga since school. I was nicknamed 'rubber band' when I was in school. My physical education teacher would always tell me, "Payal you are so good, you can turn, twist, we can turn you anyway". I would be asked to pose for a lot of yoga pictures on stage for the school, but I never thought that yoga would be a profession. If you see my qualifications, they have all been different. I wanted to be an architect, I wanted to be an interior designer because that's my business background. My entire family is in the construction business and yoga was never naturally in my cards, ever. However, fitness was always my passion and forte, even when I was younger. In school, I was always into sports and I was also the Sports Prefect. Fitness happened to me somewhere around when I turned 17 and had just gotten into some aerobics and other forms of physical exercise. I received appreciation from my coach and that pushed me to educate myself about the subject. But yoga came into my life as a surprise when I turned 27. My life has never been the same again; it changed my life 360 degrees and I never looked back after that. 
3. What was your first milestone & how did you get there?
The first milestone that I would say would be Kareena Kapoor Khan. She was my first client. When I got to her, her first reaction was, "I hate yoga, I think yoga is very slow and it is very boring." So I asked her to try it as a place to start some form of physical activity. She said, "I want to lose weight but I have been doing a lot of gymming, exercising, and other stuff but never yoga. And everyone has been saying yoga is very happening so I want to try it." She did it exactly for a month and after that, she said, "You know, I don't think yoga is me and I don't want to do it."
We said our goodbyes but just after three months, she called me back and said, "Payal, I think I would like to give it a shot again." I said, "You have to be consistent and let's see how it goes." Ever since that day, she is hooked on yoga. I think she vouches for yoga and everybody can see that. It's become her lifestyle. So that was my first milestone. This was just around Tashan. We just went on with our yoga routine and she became size zero and size zero became national news. Everyone was talking about her yoga routine and diet, and that helped add a lot of credibility to my personal brand.
We just went on with our yoga routine and she became size zero and size zero became national news. Everyone was talking about her yoga routine and diet, and that helped add a lot of credibility to my personal brand.
In 2010, my first book 'From XL To XS' was released, and that was another turning point. That book gave me international recognition. And to date, that book is a best national seller. It has turned three covers and over 1 Lakh copies were sold. From there, the fame that I got was incredible. Again, that didn't happen because I wanted it. I must have manifested it somewhere.
I think I have always manifested things and they have happened. And this too is something I've learned to embrace because of my yoga practice. The more you manifest and throw what you want out to the universe, the more likely it is that the universe will help you bring it to fruition. It always comes back to you, if not today, not tomorrow, then maybe later at some point in your life. I believe in it and I work with that awareness, and that is one of the key things that yoga has brought to my life.
Ever since that, it has been a steady flow and the celebrity list continues to grow. Those were some of my biggest milestones and I keep continuing on my journey, finding newer milestones.
4. How long did it take you to monetise your skill in a substantial way?
Initially, I started doing it on a free basis because I was learning as well. I had never placed the emphasis on monetisation. It was never about that. It came into play organically as I gained credibility and the money gradually kept increasing given the popularity of my clientele. But to be honest, I never went about it in a conscious or calculated manner. I just moved with the flow. I realised that what I plan for myself generally didn't work for me. For instance, my initial career choice. Yoga chose me; or, let's just say, I don't think I chose yoga, to put it more precisely. And it just happened. Even with monetisation, I was just focused on learning and doing my best and I guess, that naturally led to monetisation through word of mouth, references, clients appreciating my work and technique, and good feedback from all.
5. What kind of marketing strategies work best for you?
At the moment, Instagram works best for me. The big story of the lockdown is Instagram. In this field, word of mouth is also very important. In fact, my husband is also in the same field and to be honest, I also received a lot of references and leads from him (some individuals prefer a female instructor). I'm also now conducting online classes, keeping in mind the ongoing pandemic; I had never done it before. But I know everything is moving online and that's the way forward.
6. Do you have any tips for an aspiring entrepreneur who wants to enter this space?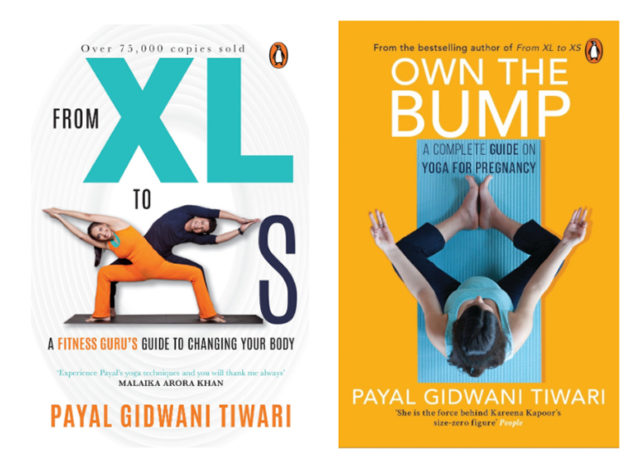 Whenever people used to come to me asking for jobs and work, the first thing I always told them was if you are entering this job without passion and for the money, please don't do it, it's not for you. Because a lot of young people would come in just to make a quick buck but to really elevate your yoga practice, technique and the way you impart it to a student, you can't have that mindset.
Yoga is tied intricately with the mind and soul. If you don't end up making a genuine connection with your internal power, your teaching is going to be limited to physical exercise and nothing more. Students will not connect to you in a lasting and meaningful way. The money comes, and so do the clients, and so does the business. But, it will only be sustainable if your practice is authentic and you feel the passion for yoga from within your soul. It radiates, and that's what aligns everything.
If you're just looking to make money and do it as a job, it's better to get into an alternative field of fitness. It could be anything, aerobics, weight training, Zumba, callisthenics.
7. Are there any online or offline courses that you would recommend before entering this space?
Right now there are online classes going on. Even after the pandemic will be over, there are many places like Kaivalyadhama, WR School Of Yoga, and Isha Yoga that are apt for it. These are some places where you can go and learn yoga. Also, I recommend The Yoga Institute in Santacruz, Mumbai. 
8. Which networking groups and showcasing events could help a trainer meet the right people and generate work opportunities in this field?
Social media, Instagram and online classes are all great. People started connecting with me through Instagram and right now, I'm teaching people in New York, and New Jersey, so I am working in different time zones. During the pandemic, Instagram has really helped me.
9. What are some investments one should be ready to make when entering the fitness and yoga space?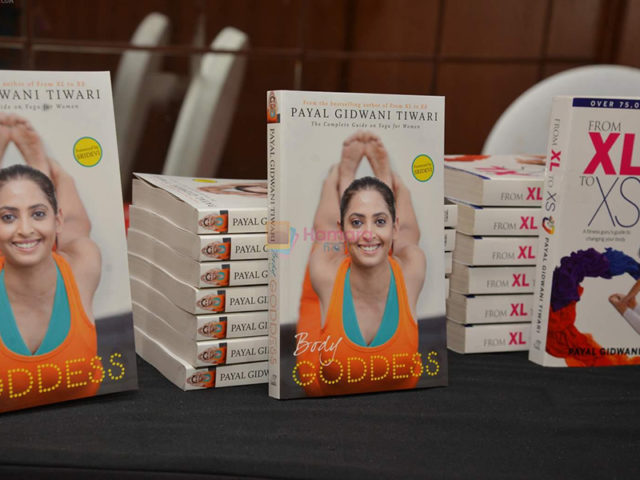 Here are some things to keep in mind:
Invest in your own body. You will have to make sure you yourself, are very healthy, and fit.
Your gear or what you wear is important too. It's not that wearing branded yoga pants attracts a certain kind of clientele, but yes, your gear should be presentable and help you command the authority you should as a trainer.
Also, do your courses because you have to be certified. You cannot do fitness or a yoga class without proper certifications – that is an A+ that you will have to do, without certifications, you cannot and should not do any of these things.
Keep learning. I am still learning and doing courses. The more I learn, the better I get. I love looking at people who are better than me so that I can feel inspired and motivated. In fact, the first thing that yoga teaches you is that you should block your ego. Never think you know enough and put yourself on a pedestal.
My advice to those who would like to get into the field would be to just go for it with all the dedication and passion you have. People are more aware of health, fitness, and mental peace now, especially with the pandemic. So, there's never been a better time for the practice of yoga.
Think you're a Self-Starter or know someone who is? Drop us an email to be featured on The Channel 46 at [email protected].
About Self-Starters
We spotlight inspiring women who are entrepreneurs or have skill-based passion projects and are willing to share knowledge, advice and tips about getting started in the space. Each Self-Starter's story will be highlighted in a prime slot on the Homepage for a whole week, after which their story will appear under the 'Work' category on The Channel 46.