Winter is not a season. It's a celebration. Holidays go hand in hand with winter. A time for festivities and getaways occurs when a year ends and another is just about to begin. India boasts of beautiful hill towns with mesmerising views, and winter travel is something to look forward to with bated breath for those seeking some peace and quietude. If you love winter and are adventurous enough to visit a hill station during the cold months, what better than clubbing the two together and making a travel plan?
In collaboration with The Channel 46, Ekta Mohanani Kamra, Travel Enthusiast & Founder of Hop and Bop, lists 5 off-the-beaten-path highland stations in India that you can visit this winter.
1. Manali, Himachal Pradesh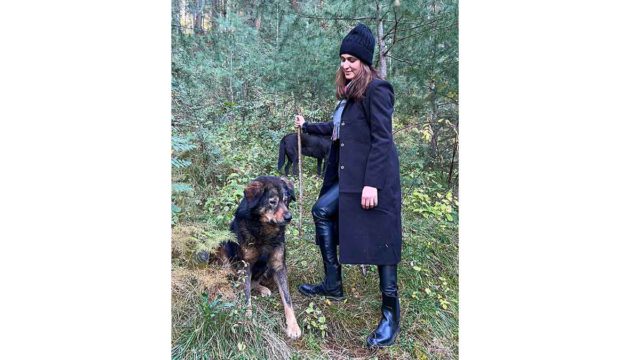 Manali is a well-known tourist destination in the Himalayas. It is visited by a sizable and growing number of people each year. In Manali, winter means a tonne of snow, especially as you get closer to the snow points near Rohtang Pass'. You can dive, slide, throw snowballs at each other, and build the kind of snowmen you've only seen in movies or far-off places thanks to the intense snowfall. Hike to Rohtang Pass and visit Kalath Hot Water Springs, Jolang Falls and the Solang Valley for the breathtaking views that they offer.
The road that connects the Kullu Valley to the Lahaul and Spiti Valley is a legendary mountain pass that provides breathtaking views of the snow-covered peaks and slopes of the Pir Panjal Range. Manali Gompa is the ideal location if you're looking for a place to experience spiritual happiness. This Buddhist temple, also called the Gadhan Thekchhokling Gompa, erected by Tibetan refugees, is a famous tourist destination because of its ethereal design, pagoda-style yellow roof, and wonderful artwork illustrating Buddhist precepts.
2. McLeodganj, Himachal Pradesh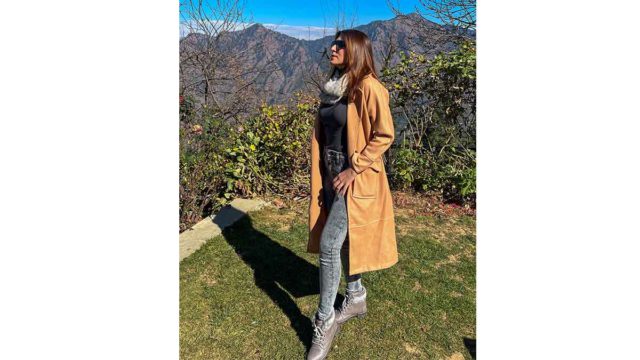 It is the ideal location for a peaceful getaway because of the surrounding snow-capped hills and stunning monasteries. This is the tourist district and is where everyone flocks to get an audience with the Dalai Lama and hear his teachings on life. The Himachal Pradesh holy site of McLeod Ganj is increasingly becoming a popular vacation spot for people from all over the world. In terms of culture, tranquility, and adventure, McLeodganj offers a wide range of activities. The town is blessed with numerous temples and shrines that pilgrims from throughout the world frequent. McLeodganj offers magnificent vistas of the surrounding hills and dales.
It also boasts of a diverse collection of old and new architecture that blend flawlessly with the surroundings. It features several fantastic spots where you can spend time eating, drinking, and dancing away for a few nights. One of the best things to do in McLeodganj is the Triund trek. It is a lovely journey that passes through numerous cities and villages and offers views of the deodar forest, Himalayan peaks, and secret springs.
3. Kausani, Uttarakhand
At an elevation of 1,890 metres, the hill town of Kausani is located in the Bageshwar area and is known for the fascinating views of snow-capped mountains and surrounding valleys. Tucked away among tall deodar trees and gorgeous meadows, it offers stunning views of the Himalayan peaks like Panchachuli, Nanda Devi, and Mount Trishul. While the solitude and picturesque beauty of this quaint hill station sparks your inner calm, you can experience the rich heritage culture and delectable cuisine. With the sound of chirping birds and rustling pine leaves, nature in Kausani generates melody. No wonder, Mahatma Gandhi had named it the "Switzerland of India". And quite rightly so!
4. Pelling, Sikkim 
The Kanchenjunga Falls, Pemyangshi Pamayangtse Monastery, Changey Waterfall, and Sewaro Rock Garden are a must-visit while you are here. Homeward Bound Sikkim's Pelling is a charming hill town that deserves to be included on your travel itinerary. If you are lucky enough to witness the unparalleled view of the golden peak of Mt. Kanchenjunga with sunshine reflecting on it, it's a view you would like to hold dear to yourself for aeons to come. Pelling offers plenty of company and comforts the soul, whether you're an adventure seeker or a relaxed traveller.
The Darap valley, with its hilly village known by the same name, is a wonderland with charming house stays and a rich cultural heritage. The settlement is home to a number of different ethnic groups, including the Bhutias, Tamangs, Chhetris, and Gurungs. For individuals who want to bask in the tribal culture of this hill station while living close to nature, this is the ideal location. You can plan a day trip to the village called Ravangla, which is close to Pelling, since it is a visual delight for those who cannot have enough of the peaks. On a clear day, Kanchenjunga and Kabru wouldn't be too far away.
5. Mount Abu, Rajasthan
Simply saying that the view from Mount Abu is splendid doesn't do enough justice to its stunning surroundings. One must see the vistas at the Peace Park, Dilwara Temple, and Sunset Point. The reputation of Mount Abu being a "honeymooners' paradise" doesn't pay enough credit to this picturesque hillside's charm to begin with. Being a lush hill station in a desert state deserves a much better credit. The lakes, caves, temples, and ashrams tucked away in these rocky hills are also connected to a long history of Hindu tales. Additionally, you can indulge yourself by wandering among the more recent Rajputana palaces and British colonial architecture.
The list does not end there. There are lush forests with hiking trails that disappear into them, not in a remote location but rather near Mount Abu, right at the city's heart. The Jain temples at Dilwara, where marble transforms into rain, dew, fire, and silk, are perhaps the most impressive. They render everyone including the tour guides speechless. The most well-known religious sites in Mount Abu, which is close to Jodhpur and Udaipur, include the Dilwara Temple, the Brahmakumari Ashram, Guru Shikhar, apart from the Jain shrines. It is the perfect location for a holy journey as well as a tranquil retreat during winters.
Open up like never before and participate in conversations about beauty, entrepreneurship, mental health, menstrual & sexual health, and more. Desi women, join our community NOW!