The season to swap out of t-shirts and shorts into sweatshirts and hoodies is here! Autumn and winter bring joy for several reasons; Diwali, Christmas, pleasant weather, winter vacations and piping hot delicacies. But this cool weather can damage your hair. Along with it can come all sorts of hair issues including dryness of the scalp and extra frizz. But TC46's has got you covered with its list of highly recommended hair care products with real-life reviews! Give these magical hair care products a try and let your hair shine away!
TC46's 5 Hair Care Product Recommendations For Autumn-Winter
1. Kerastase Genesis Masque Reconstituant By Karishma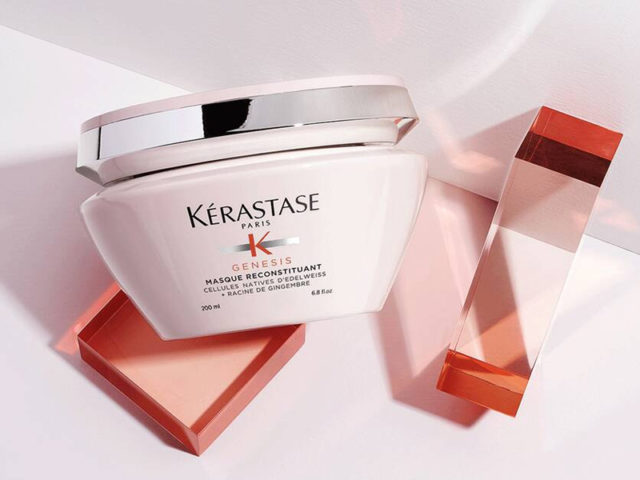 I have tried the shampoo as well as the hair serum and I love the entire range. This is my favourite product. Though the price may make it seem expensive, it's totally worth it. The main reasons I like this hair mask and why I would recommend it for Autumn-Winter are that it really does reduce hair fall. It hydrates your ends, especially if you have coloured, treated or dry hair. Considering the dry weather in winters, I would definitely recommend this mask. It restores the shine to your hair. I colour my hair and this mask has added bounce to my hair. Some masks, if they don't suit you, can make your hair oily and weighed down. With the Kerastase Genesis one, my hair still looks great on the second-day post-wash. I would suggest giving it about 4 to 6 weeks to really see the effect of the treatment. If you are going in with the entire range or even the shampoo, you can see the difference from the first wash itself.
How I Use It
A hair mask is like a treatment step, you would apply it in between your shampoo and conditioner. Use the shampoo to remove all of the dirt build-up, then apply the hair mask treatment step from the mid-length of your hair to the tips on damp hair. Leave it on for 10 minutes before washing it off thoroughly. And then finish with your conditioner. Important note, a hair mask is not a replacement for a hair conditioner, so don't skip that step.
Price: Rs 3,200 for 200ml
2. Earth Rhythm Conditioning Hair Butter With Hibiscus, Shikkakai & Tamarind By Srushti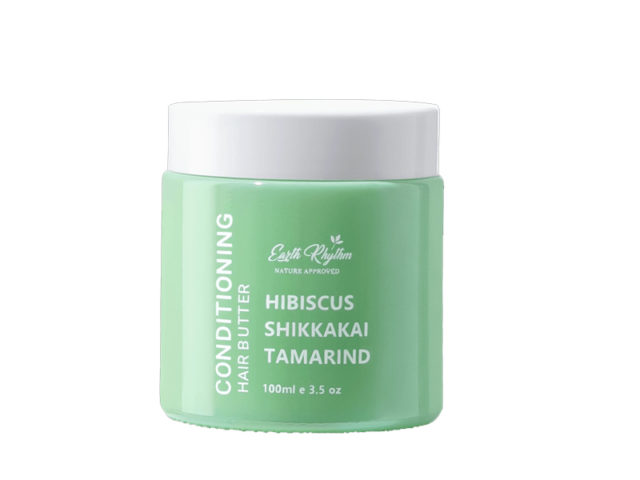 It comes in a cool, cute packaging that I loved. The prices are competitive considering what's available in the market, but it definitely supersedes my expectations. I have dry, frizzy, unmanageable hair and 3 weeks of using this product has turned my hair super soft, shiny and silky. It doesn't make my hair feel greasy or limp at all. This Earth Rhythm hair butter has made my hair extremely manageable. What fascinates me the most are the ingredients – hibiscus, shikkakai and tamarind – something your nani or dadi would recommend for hair issues. The best part is that it's fragrance free. Some hair care products that have added fragrances can be damaging to your hair. And this works for people who are easily triggered with migraines because of smell. For someone who needed expensive hair treatments like Cysteine or Keratin or had to buy hair care products with questionable ingredients, this works great. I am not just recommending it as an Autumn-Winter product but has found its way into my vanity.
How I Use It
There are two ways you can use this product. One is a deep conditioning treatment that you can apply from the roots to the ends, leaving it on for about 30 minutes to 2 hours. Then you can use the steam from the shower to open up the follicles and let the product do its magic. The way I use it is as a leave-in conditioner since I have an oily scalp. You need a little, not much, apply it from the mid-section to the tips. It stays on for the entire day.
Price: Rs 599 for 100ml
3. Myra Veda's Luxury Essentials Moroccan Argan & Blackseed Restorative Shampoo By Mansi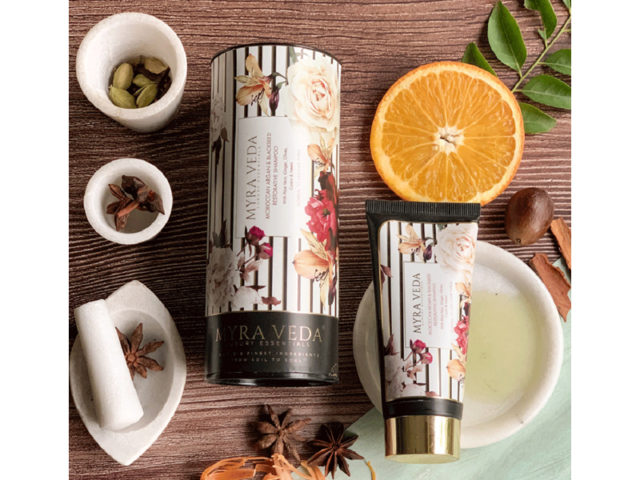 What excited me the most is the packaging of the product, the luxurious case it comes in. The gold detailing on the product is what I absolutely adore. The shampoo is 100% vegetarian, doesn't contain mineral oil and is silicone and paraben-free. It's a ton of goddess in just one product. You can choose a smaller size to try out the product but I'm sure you'll love it. My favourite thing about the shampoo is the smell because a hair care product with a nice fragrance makes you feel good. It's extremely moisturising, I've used it without a conditioner and it kept my hair super soft. So if you don't want to do your entire hair care routine, you can just use the shampoo and go about your day.
How I Use It
I have been using it for 2 weeks and I like it. My hair leans more on the oily side but this shampoo works well for me. I use it about twice a week since I don't wash my hair that often.
Price: Rs 775 for 200ml
4. Bella Vita Organic SilkyStrong Coffee Onion Ayurvedic Herbal Anti-Dandruff Natural Hair Growth Oil By Akshita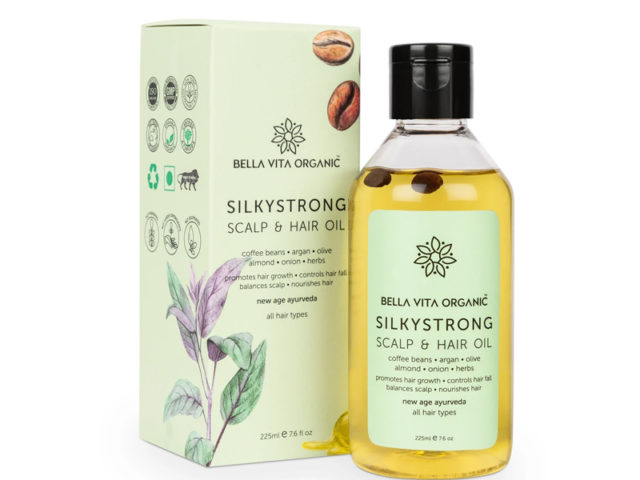 The one thing I loved about this hair oil is that it's extremely lightweight. It's non-sticky and has a great fragrance. The other thing that makes me happy is the inclusion of the magical ingredients in one bottle. It contains the age-old trusted coconut oil, almond oil, castor oil along with coffee bean extract, amla, brahmi, shikkakai – everything that's supposed to be good for your hair. The hair oil has made my hair a lot shinier. My hair looks a lot more tamed, the frizz is gone. I'm definitely happy with the results and would recommend the Bella Vita Organic hair oil. Especially if you like lightweight oils, this product is a great choice.
How I Use It
I heat the oil a little, since that's how I usually use hair oils. I don't do overnight oiling but you can definitely try that, since that's what I have heard works for most people. I apply it and leave it on for 20-30 minutes. I follow it up with my normal shampoo and conditioner routine.
Price: Rs 499 for 225ml
5. Vishisht Lifestyle Natural Rosemary Hair Serum By Sanskriti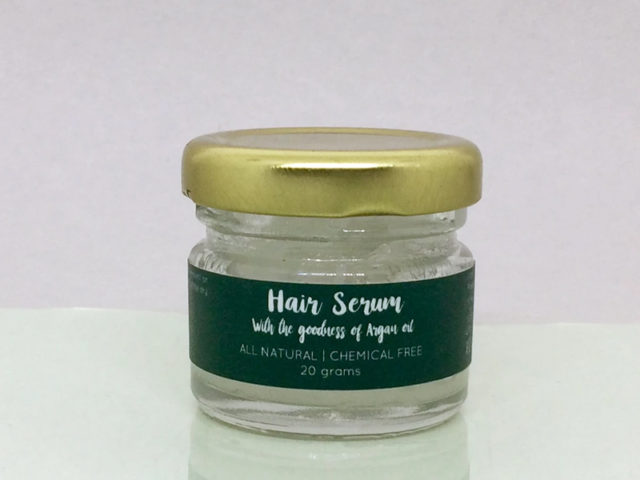 The jar is easy to store and is travel-friendly. You can simply keep it in your bag and bring it anywhere as it doesn't occupy a lot of space. It has argan oil, rosemary and aloe vera gel. The serum has a nice minty fragrance that I love and it refreshes you. The texture is really smooth; not too sticky, not too heavy – just the perfect balance. This is the one product I have genuinely used every single day and my hair feels a lot smoother. It has taken away the dryness and frizzy appearance of my hair. My hair feels soft, the aloe vera keeps them hydrated. The best quality of the product is that it's completely handmade and has all-natural ingredients.
How I Use It
After I am done washing my hair, I take a little amount on my fingers, spread it evenly on my fingertips. Then I apply it to the ends of my hair where it is frizzy.
Price: Rs 199 for 20gm
A good hair day can transform your mood in an instant. So this autumn-winter, make haircare your priority with these top 5 recommendations from TC46. We've tried and tested them and now it's your turn to pick your favourites. Make this natural hair moisturizer easily at home and see the results yourself.