Technology gets upgraded every now and then. What's naya and badhiya today will soon be old tomorrow and out of fashion. If you're obsessing over the iPhone 14 now, know that its tech will get outdated and painfully slow the moment Apple releases its next one. But, you can't say the same about travelling. They are once-in-a-lifetime experiences that expose you to the joyful wonders of the world.
Know more about these 7 international trips that you should consider instead of spending all your bucks on an iPhone 14.
1. Bali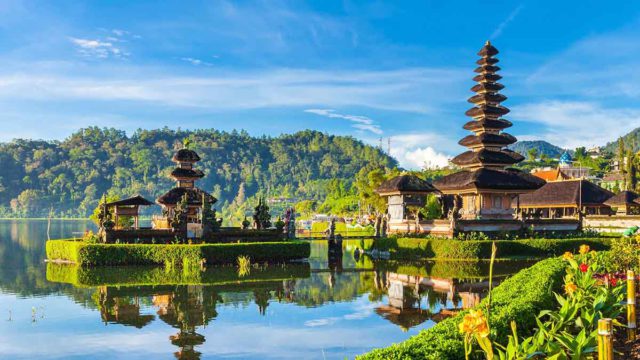 When you're in an island country surrounded by the pristine blue ocean, you cannot not make the most of its exciting marine life. Go deep sea diving and scuba diving while at the same time, appreciating the wide expanse of greenery and Buddhist culture replete with temples.
How To Reach:
By Air: Take a flight to Ngurah Rai International Airport via Singapore, Kuala Lumpur or Bangkok
By Sea: Take a ferry from Singapore, Java or Sumatra
When To Visit: April to September
2. Ko Samui, Thailand
Gaze into the everchanging blues of the sea and feel the adrenaline rush of adventure sports like deep sea diving, snorkelling, sea kayaking, and scuba diving. That's not all! There's also paragliding, off-roading, go-karting, and ziplining that you can go for if you cannot have enough of such activities. Soak in the culture of the island by visiting its temples, 
How To Reach:
By Air: Take a flight to Samui International Airport
By Sea: Take a ferry from Surat Thani
When To Visit: November to April
Read: 7 Holiday Destinations To Travel To With Your BFFs
3. Hong Kong
Take a trip back to your childhood by exploring Disneyland; watch the play of lights at the Symphony of Lights Show and Cruise, bask in the tranquillity of the sea by going on cruises, and going experience nature through hiking sprees.
How To Reach:
By Air: Take a flight to Chek Lap Kok Airport
When To Visit: October and December
4. Vietnam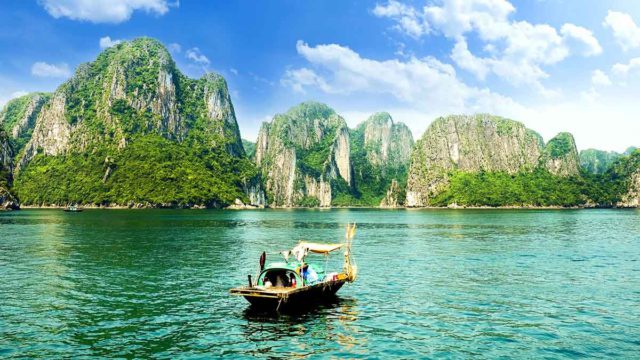 Soak in the old-world charm of this destination while navigating through the narrow winding roads through dense foliage on a bike, sandboard through the sand dunes in Mui Ne, cruise along the Mekong Delta, and take a leisurely walk through the ancient town of Hoi. not to mention losing yourself in the warm embrace of the beaches.
How To Reach:
Take a flight to Noi Bai International Airport in Hanoi to the north, Tan Son Nhat International Airport at Ho Chi Minh City to the south or Da Nang International Airport at Da Nang in the centre
When To Visit: July & August
5. Sri Lanka
The little island to the south of India has a personality of its own. It has a versatile landscape to boast about, right from green mountains that are a treat to your eyes to plush ocean surrounding it, it has something for every travel enthusiast.
How To Reach:
By Air: Take a flight to Bandaranaike Internal Airport, Colombo
When To Visit: December to April
Read: 5 Stunning Travel Spots In India For A Once-In-A-Lifetime Experience
6. Maldives
Relax and unwind while taking a swim with the whale sharks and spot somersaulting dolphins at the sunset cruise. And, of course, how can you miss out on some water sports while at a beach destination, right?
How To Reach:
By Air: Take a flight to Male Airport, Gan International Airport, Hanimaadhoo International Airport, and Maafaru International Airport
When To Visit: November and April
7. Singapore
Soak in the vibe of the city while on bike tours and river cruises and explore it further in rooftop buses and on foot. Spend the night away at Marina Bay. Harbourfront Port, Adventure Cove Waterpark, and Gardens By The bay to are to die for.
How To Reach:
By Air: Take a flight to Changi Airport
When To Visit: January to March & May to October
Open up like never before and participate in conversations about beauty, entrepreneurship, mental health, menstrual & sexual health, and more. Desi women, join our community NOW!