International Mother's Day is celebrated on the second Sunday annually, although the date varies among countries across the globe. The day is commemorated to honour mothers and recognise their immense contribution in our lives, by gifting gifts as a small token of love and respect. 
International Mother's Day History & Significance
Mother's Day originates in the United States, dating back to 1908 when a lady named Anna Jarvis wanted to celebrate a special day in honour of her mother, Anna Reese Jarvis. She believed that her mother, who'd fought for the health, safety, and peace of labourers, had done more for her than anyone else in the world, emphasising Mother's Day history and significance. Anna had founded Mother's Day Club which specialised in addressing health concerns for wounded soldiers during the American Civil War. Within a few years, the day had started being celebrated in almost every state. Mother's Day is celebrated on the second Sunday of May every year.
The day became official when U.S. Former President Woodrow Wilson signed a proclamation that declared the second Sunday of May every year as a national holiday on the occasion. Some countries like Greece and the United Kingdom celebrate the day, the date differs for them. Certain other countries like Russia celebrate Mother's Day and International Women's Day on the same day. However, the world is unified in terms of the intention behind celebrating the occasion, emphasising Mother's Day significance.
Now, let's take a look at some Mother's Day gift ideas and thoughtful Mother's Day celebration ideas.
5 Interesting Facts About Mother's Day
The colour of carnations has a varied significance on Mother's Day. The colour red symbolises that your mother is alive, while the white shade represents death.
Like slight variations with regards to the date on which the day is commemorated across the world, different countries have separate celebrations for the occasion.
In India, the day is a close reflection of Goddess Durga, the symbol of light over darkness, and righteousness over evil.
The day isn't meant to celebrate our own mothers, but any mother-like nurturing personality, be it mother-in-law, teacher, a supportive neighbour, and the like.
The day records one of the highest sales for greeting cards because several people purchase more than one card, possibly one for their own mother and others for mother-like figures.
5 Ways To Celebrate Mother's Day
Here are some ideas for Mother's Day celebration.
1. Breakfast In Bed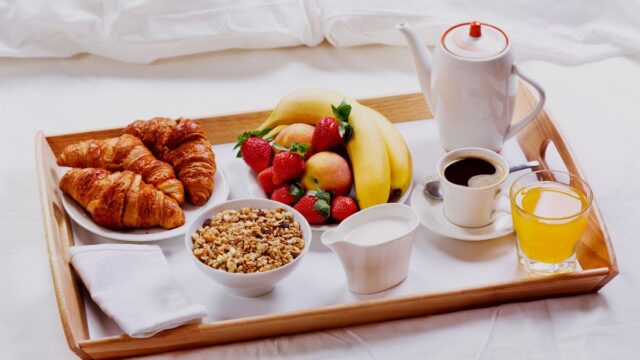 Who doesn't like being surprised with breakfast being served in bed? However elaborate or simple it is. One of the best Mother's Day celebration ideas you can think of. You can plan to order from outside if you are a complete novice in the kitchen, but there's nothing like treating your mom to breakfast that is made with love by none other than you. Michelin's standard is not what she is expecting from you. Try your hand at a simple pancake and scrambled eggs, or a Spanish omelette a few times before the day. Rest assured that whipping these up isn't rocket science. 
2. A Day Off From Daily Chores
Toiling away in the kitchen since morning is generally the responsibility of every Indian mom. Whether she does them all herself or oversees the maid. Although she doesn't view chores like cooking for the family and keeping the house clean as a burden, she would definitely appreciate it if you give her a day off on this occasion. And let that be a surprise! Divide the work with other family members or hire a maid just for the day to get the chores sorted for you.
3. Organise A Surprise Party
Make a list of all the family members and friends that are close to her and invite them over to a party. At home, or if you think that would require a lot of preparation, select a venue. Make sure you make the arrangements well in advance. If a house party is what will make your mom the happiest, decide on the menu, plan you will cook what and when, keep the table linen, plates and cutlery handy, and similar other to-dos. In case you mom would prefer it outside, decide on the restaurant and book a table in advance to avoid unnecessary waiting time.
4. Spend Time Together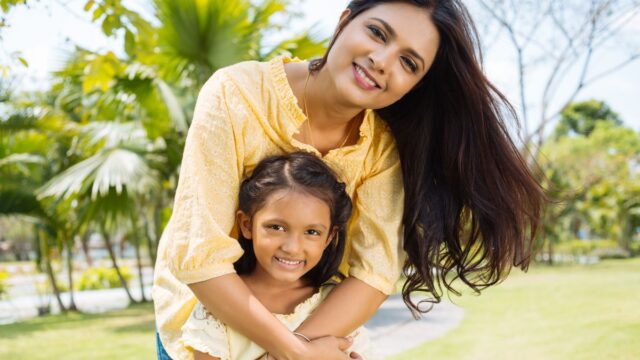 Take a day off from your college or take a leave from work and spend the day with her. Plan nothing and let it be an impromptu one. Let the time flow and do whatever you want to do together. Maybe go down the memory lane and do things that you would do together during your childhood days, or do things that you've always wished to do together but have never found the time. Let the day be a relaxing one – one that you cherish and hold dear to you.
5. Take Her Out For A Fun Activity
What does your mom love for a fun activity? Watch a movie, go for a picnic, go shopping, or anything else? Plan that as a surprise and watch her eyes twinkle with joy, appreciating the thought you've put into planning this for her and making the effort to make that happen. Whatever it is you're planning for her, plan it out well in advance, so that there are no last-moment hassles.
5 Ideas for Mother's Day Gifts
Here are a few ideas for Mother's Day gifts you can consider for your mom:
1. Artisanal Tea / Coffee
A morning cuppa is a time for relaxation. The time when your mom can finally take a few minutes rest after being up on her feet in the kitchen completing her day's chores or giving instructions to the maid. So, these few moments are special for her. Make it even more special by gifting her thoughtfully chosen herbal tea leaves, or coffee – the beverage that she prefers. A mindfully selected gift like this is sure to bring a glow to her face.
2. Home Decor
For Mother's Day gift ideas, a revamp of some pillow covers here and a change of some photo frames there introduces a fascinating makeup to your home. Select home accessories in designs and colours that you know suits her preferences. Or, if you aren't really sure, ask her what her choices are, without making it apparent that you're planning a surprise for her.
3. Fashion Outfits / Accessories
This is one of the most popular Mother's Day gifts and you can't go wrong with this one. Jewellery is one of the most sought-after gift options for this special day. Choose designs and colours that she loves to adorn or go for one that is high up the charts these days if your mom likes following trends. Does your mom love sticking to the classics or prefers keeping up with the trends? You would know better.
4. Coffee Mugs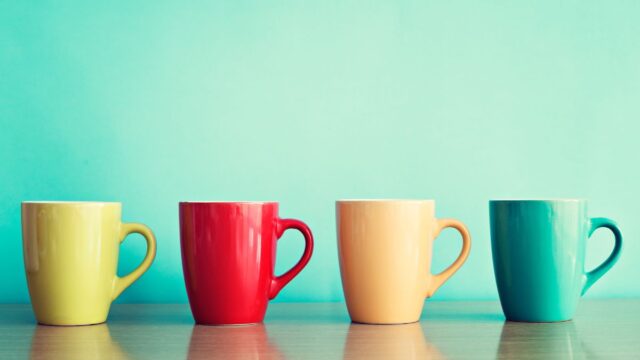 Get your hands on some coffee mugs in shapes, designs, and colours that she likes. Coffee mugs crack and break every few months, ensuring your gift wouldn't lie around in the storage rack for long. Ensure the mugs you give are of a durable material and steer clear of plastic as they are susceptible to leek into the hot beverage inside it, raising the risk of serious health hazards like cancer.
5. Fancy Kitchen Utility Containers
Moms can never have enough of these. Ever! Gift your mom fancy utility containers – the ones that are labelled "Tea", "Coffee", "Sugar" and so on and so forth, which seem to be everywhere these days. Or else, there are a myriad of designs to select from. Do your research well before adding them to the online shopping cart or go to a reliable store where you can get your hands on a variety of choices.
With Mother's Day knocking at the door, it's time you rake up your brain to come up with some Mother's Day gift ideas and plan a special Mother's Day celebration for her. So, go ahead and make the time count, and make the day a joyful and memorable one for her.
Open up like never before and participate in conversations about beauty, entrepreneurship, mental health, menstrual & sexual health, and more. Desi women, join our community NOW!