Every children's day, you will hear someone say, "Hum Bhi Agar Bachche Hote" for it's so much fun being one! For being called cute names and pampered with ladoos seem like a dream come true. For parents, it's a reminder that their kids are their top priority and doing what's best for them will always come first. From making sure your kids eat right to their education and shopping for the best stuff, parents have a lot on their plate.
So this Children's Day, TC46 brings desi parents a list of the 10 best brands for kids in India that are worth every paisa!
10 Kid-Friendly Brands In India To Pamper Your Child With
1. Eduedge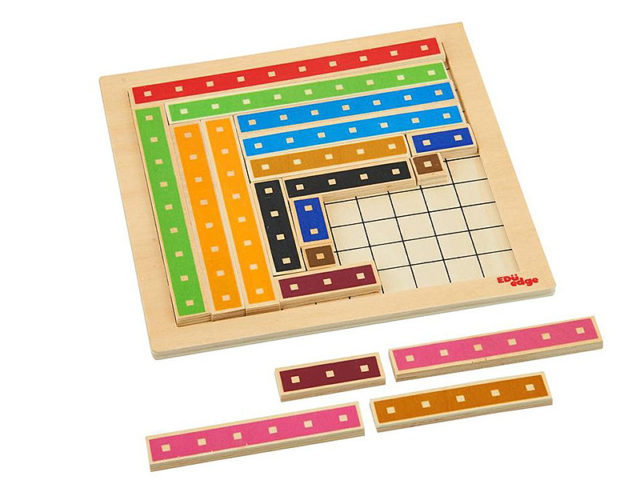 A pioneer in providing educational wooden toys to schools throughout India, Eduedge has been. The brand targets preschoolers at home since is the perfect time to indulge in educational Montessori toys while homeschooling your children. The variety is exceptionally good, exhaustive and worth every paisa! Make the best of it by picking a few categories you want your child to learn about. Start with one toy from each category and let your child have fun. These toys aim at repeatedly performing the same task till it is mastered. The goal of the brand is all about creating focus and concentration in the child while maintaining simplicity.
Ideal Age: 2-8 years
TC46 Loves: Ten Square for ages 4+ is an ideal educational arithmetic puzzle. The tray has nineteen strips with 1 to 10 dots. Fill the tray by arranging strips, eventually making ten every time. Repeat by filling in a different style. 6 pattern cards are given with random slots. Place a card in the tray and fill the slot. Fill the tray without moving strips in the slot.
Price: Rs 499
Click here to shop for this educational Eduedge toy at Amazon!
2. NautiNati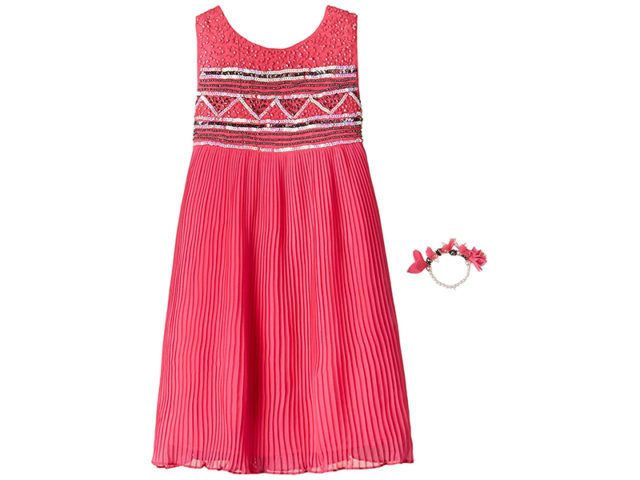 This brand is a great addition to your child's wardrobe since it's made out of 100% cotton fabric and known for party wear styles. The playful designs of NautiNati are eye-catching. Simple patterns and elegant texture are what the brand focuses on, delivering fashion that's stylish and comfortable.
Ideal Age: 6 months to 14 years
TC46 Loves: Pink girls' dress in poly net and georgette comes in a stunning shade. This knee length short sleeved piece is embellished with reflective beads.
Price: Rs 1,795
Click here to buy this beautiful dress on Amazon today!
3. Crocs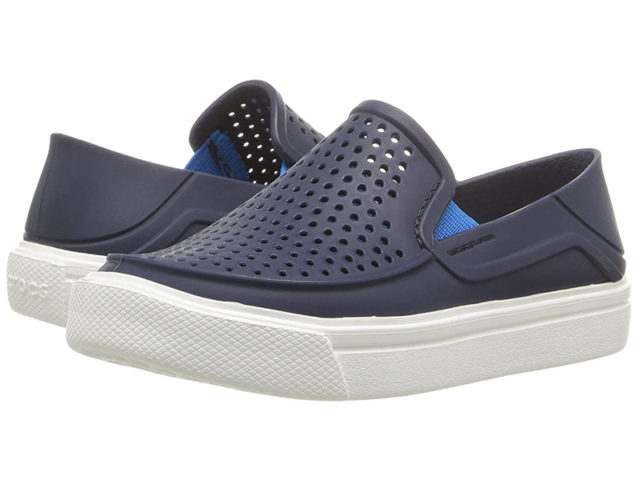 This renowned footwear brand has an exciting range of footwear for kids. From multicoloured fashion statements to everyday practical pieces, there's a variety for every kid. Comfort is the key focus here with jazzed up pairs that will bring a smile to your child's face. Get everything your kid needs from sandals to clogs and flip flops.
TC46 Loves: The Unisex-Child Citilane Roka K Sneaker comes in a range of colours. Pick from navy, bright green, purple, pink and more. With ventilated uppers and a casual, vintage-inspired style, these slip-ons are super light and comfortable with a roomy, forgiving fit.
Price: Rs 587 to Rs 2,495
4. Elemeno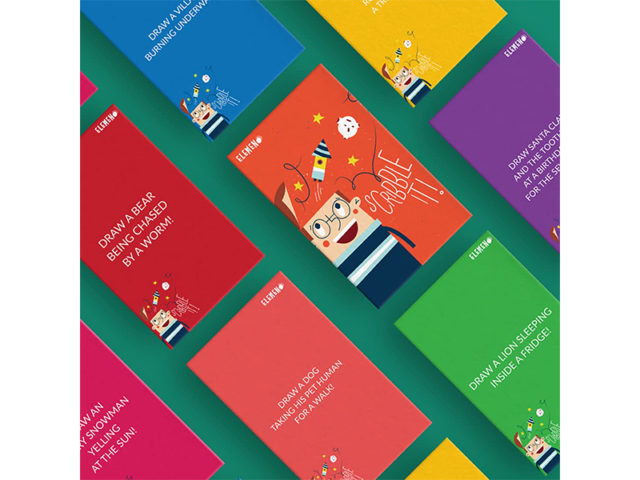 This brand does something magical by aiming to bring the family together and making the kids happier. While the endless cycle of toys seems inevitable, Elemeno tackles this issue with ease. It creates the option to enjoy quality family time. The unique collection of games, activities, and books encourage a more mindful playtime with the kids.
Ideal Age: 2-8 years
TC46 Loves: The Card Games are a fun activity and the ultimate family game. This is easy to play, delivers loads of laughs and creates game night memories.
Price: Rs 299
Click here to shop for Card Games by Elemeno on Amazon!
5. Little Kangaroos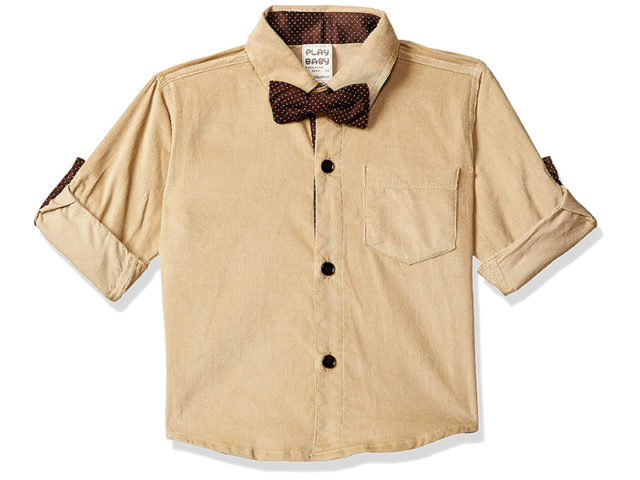 This brand offers trendy designs for kids at affordable prices. The bright colour palette makes it a great choice for your child. The winter wear section is a popular one and the Little Kangaroos also have a variety of denim wear choices as well.
Ideal Age: Newborn to 11 years
TC46 Loves: Baby-Boy's regular fit shirt is a classic clothing option for your child. Available in four colours, it comes with an adorable bowtie.
Price: Rs 347
Click here to buy this outfit piece for your kids on Amazon today!
6. RaRiRo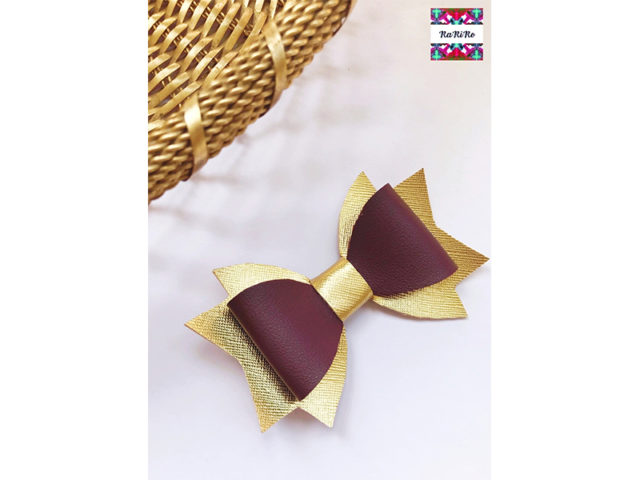 RaRiRo is a colourful, vibrant, trendsetting, and unique brand with a heart filled with art! Inspired by abstract expressionism or folk and traditional arts and crafts from all over the world, the brand offers functional, wearable art. Get fun accessories for your kids like tassel, bohemian earrings, glitter trinket bowls and dishes and alluring hair accessories.
TC46 Loves: The Taylen Hair Bow Clip is a fantastic hair accessory sure to elevate your kid's outfit. A timeless piece, the deep maroon and gold complement each other beautifully.
Price: Rs 500
Buy It Here: Get RaRiRo accessories for your kids on Red Dot Shop, TC46's curated online webstore for all things trendy.
7. Thasvi Toys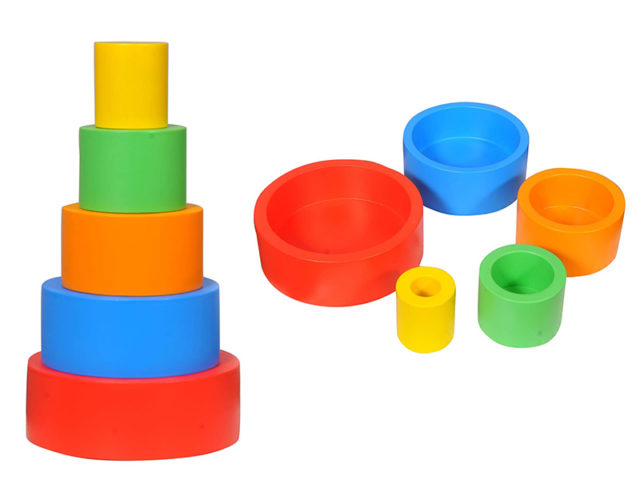 This brand provides unique hand-crafted wooden toys that are completely child safe and accessible to all. Based on the Montessori Method it emphasizes on using natural materials that are safe and enjoyable, while giving the child an endless opportunity to explore.
Ideal Age: Newborn – 5 years
TC46 Loves: The Wooden Nesting and Stacking Bowls is a fabulous way for your child to touch, feel and explore. It is an excellent toy for infants just beginning their Montessori or Waldorf journey!
Price: Rs 1,495
Click here to shop for these bowls for your 1+ year old on Amazon!
8. Mother Sparsh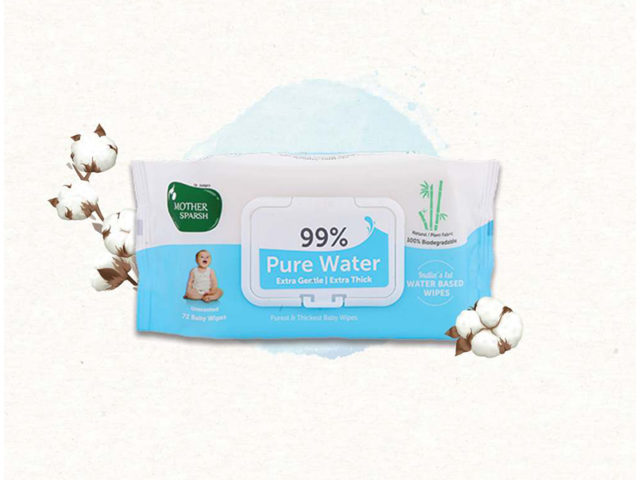 A mommy favourite, this brand offers natural, plant-powered, and Ayurvedic remedies for baby care. The products are created with natural ingredients, plant-based derivatives, bio enzymes, authentic ayurvedic formulation, therapeutic-grade essential oils ,many certified organic ingredients, biodegradable and eco-friendly options.
TC46 Loves: The 99% Unscented Pure Water Baby Wipes will put every parent's mind at ease. The cotton-y fabric makes the baby wipes gentle enough to use on even sensitive parts of the baby's skin. They soothe irritation, rashes and can be used to clean hands, mouth and body in a hygienic way.
Price: Rs 598
Click here to buy these unscented baby wipes on Amazon today!
Read Here: A list of 5 top-of-the-line baby wipes that are unscented and gentle on your child's skin.
9. Happa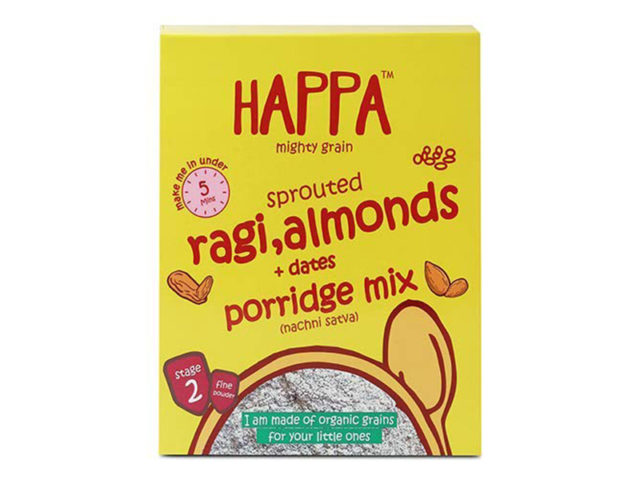 Happa is a popular organic baby food brand in the Indian market. The brand makes and sells purees and pouch foods. With Happa, you can easily give your little one the benefits of ragi and other essential nutrients.
TC46 Loves: The Sprouted Ragi, Almonds + Dates Porridge Mix is made up of 100% organic sprouted ragi flour, sourced from exclusive organic certified farms, farm fresh, healthy almonds and 100% natural and authentic dates.
Price: Rs 249
Click here and shop for Happa organic foods on Amazon!
10. Kidz Valle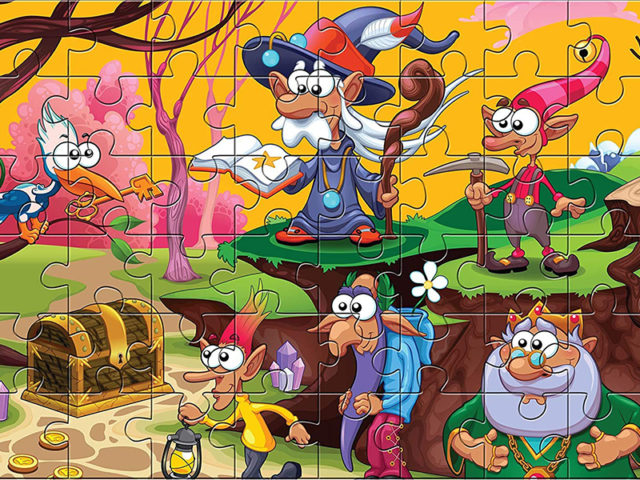 This kids' brand offers fun and engaging puzzles as well as card games to keep minds active. It also has a variety of traditional Indian board games like Indian ludo, snakes and ladders and seven houses. The games come with wooden pawns and brass dice making it even more fun.
TC46 Loves: The Treasure Hunting 48 Pieces Tiling Puzzle is a fun activity for kids aged 4+. It provides good practice in manual skills, visual perception and also the cognitive skills responsible for the organisation and strategy of the piecing together process.
Price: Rs 449
Click here to buy this fun puzzle on Amazon!
Let Children's Day be a joyous affair with gifts and treats that put the parents at ease. Get your child the best of the best with the help of this list and make their day.