We are all in love with the idea of love, especially the hopelessly romantic ones. Valentine's Day reinforces your love for your partner, while the single ladies have a blast with their girlfriends. The day makes you fall in love all over again with the ones that you value in your life. And to express our love, we love to give gifts and plan surprises for them to make the day special. Now, without further ado, let's discuss innovative Valentine's Day surprise ideas and unique gifting options for your special one.
10 Valentine's Day Surprises That Are Oh-So-Romantic
Planning a Valentine's Day surprise for him? This list will get your sorted.
1. Candlelit Dinner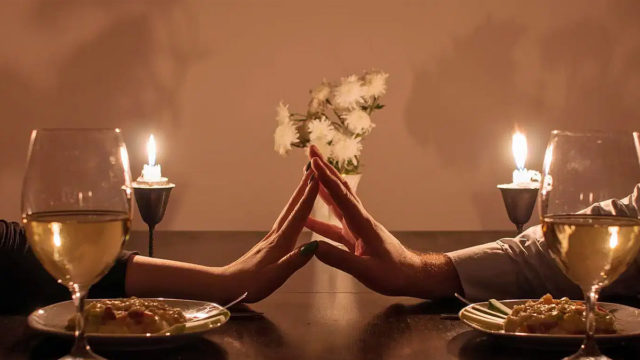 This is one of those ideas that die-hard romantics just cannot have enough of. Set the table before your husband or boyfriend returns home and cook a meal with his favourite delicacies. Don't forget to put on some music. Simplicity goes a long way when it comes to Valentine's Day surprises for him, doesn't it? 
2. Dance To Music Together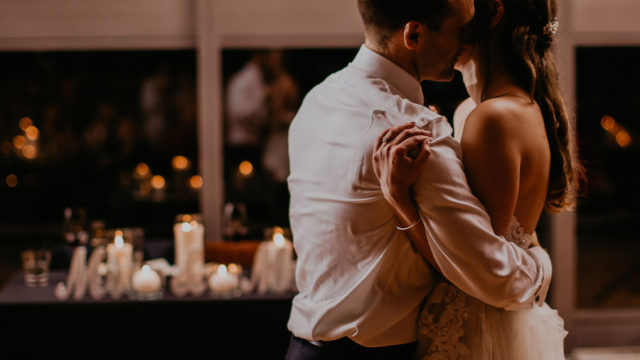 Prepare a playlist of his favourite songs in advance. Play it to see him groove spontaneously. Join in and dance your way to glory together.
3. Watch Movies On A Loop
Watch his favourite movies all over again, one after the other, or watch those that have been on your common list for a while now. Hop into bed with some popcorn or while having dinner together. The idea is to spend time in each other's company.
4. Plan A Spa Treatment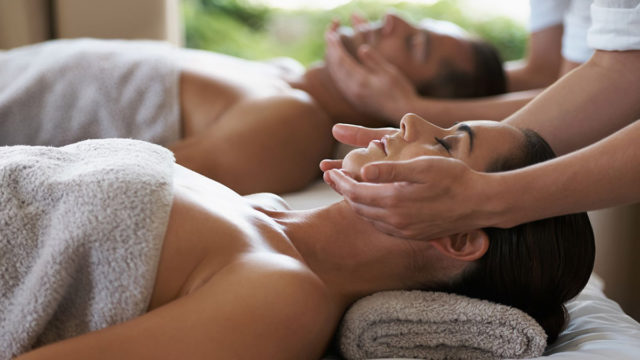 Treat your man to a relaxing spa at home. Prepare a bubble bath and give him a manicure and pedicure, along with a relaxing massage. Help him de-stress in your company.
5. Plan A Surprise Trip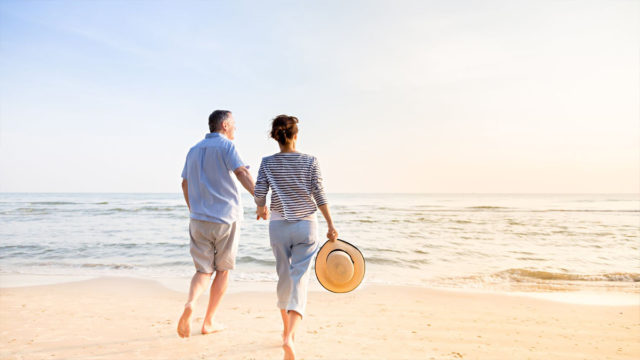 Trips are a great way to bond. Plan a trip to a destination that is on his list. Take him to the mountains, if he likes that. Plan a getaway to the beach, if sun, sand, and waves are his kind of vacation. Or else, take him to a place where he can try out an adventure sport if that is his thing.
6. Indulge In His Favourite Activities With Him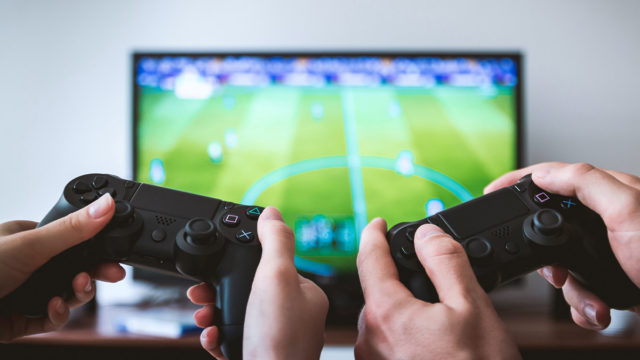 Take him to play pool or watch a football match on television together and let him explain the rules of the game to you. Alternatively, play video games together, if that catches his fancy, as a Valentine's Day surprise gift for husband or boyfriend.
7. Write Him A Message For Each Day Of The Year Ahead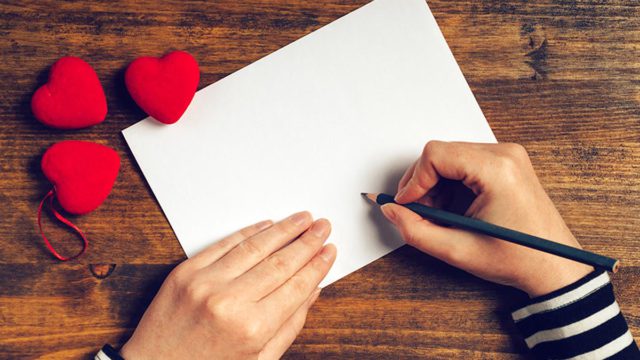 Surprise him with a bouquet of 365 messages – one for each day of the year. Handwritten notes, in a world that is getting increasingly more digitalised, are like giving him a piece of YOU every day.
8. Go On A Picnic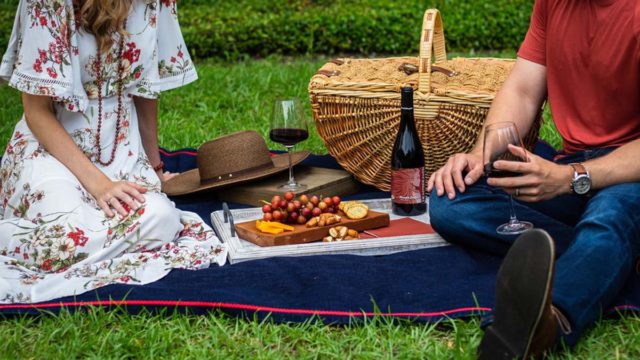 Pack in your partner's favourite delectables and go for a day picnic or a starry time on the terrace. Place his favourite music on a portable speaker to set the mood. Looking for a simple Valentine's surprise idea? Here it is.
9. Blindfolded Date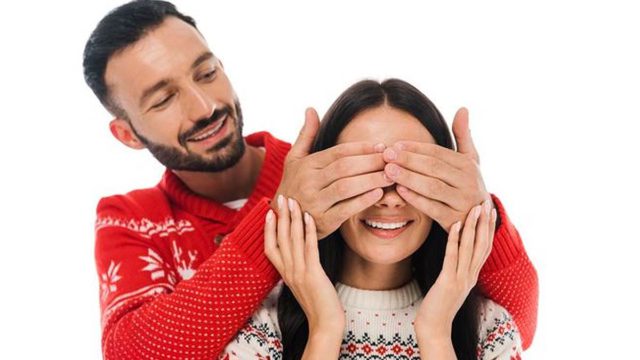 Blindfold your man and take him to a spot of your choice, where he can be treated to a delicious meal. Let him keep the blindfold as a memento.
10. Relive Your First Date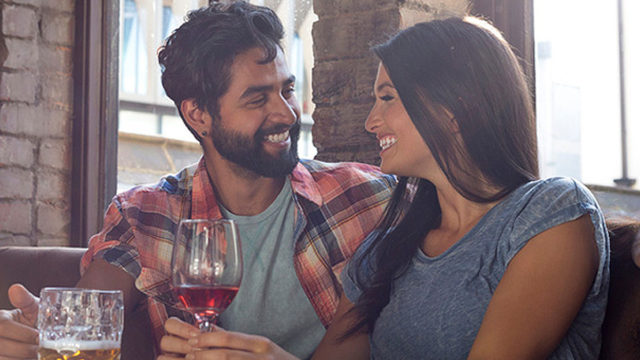 Walk down the memorable lane together by surprising him with a glossary of pictures that sum up the precious times that you have spent together. See his eyes light up with happiness on seeing these images.
10 Memorable Valentine's Day Surprise Gift Ideas
Below are some creative ideas for Valentine's Day surprise gift for your husband or boyfriend.
1. Perfume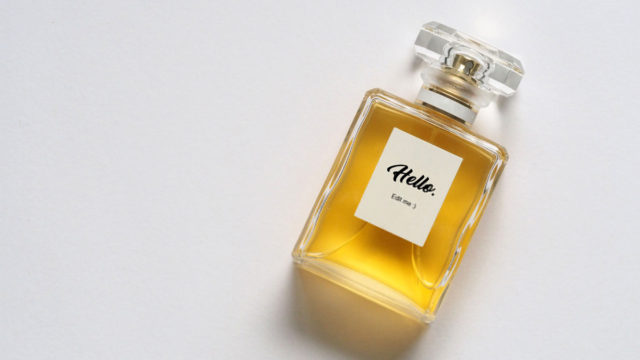 If you have known your man for quite some time, you will be aware of his favourite perfume or will have a fair idea of what will suit his personality. Don't go by the advice of your girl gang regarding which one man usually like. For perfumes, there is nothing like a standard choice for all. If you already know what his preferred perfume is, nothing like it. But in case you are in the dark in this regard, go to a reliable store and do a swatch test to zero in the one that would be perfect for him. He will love you more for making the effort and also to know how well you know him. 
2. Portable Grill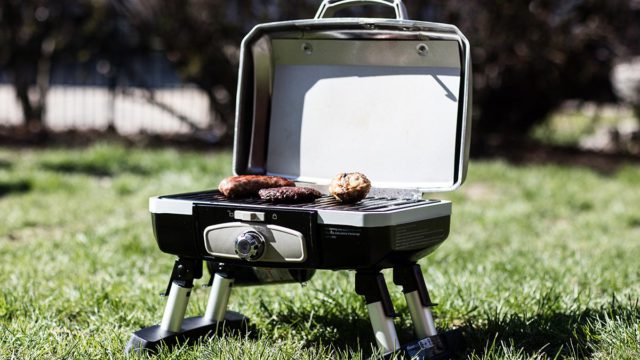 The way to a man's heart is through his stomach. But what if your man loves to cook or you would like to initiate him into the exciting world of grilling. Go for a small portable one, so that you two can make future plans around it. Plan a cosy night with just him and you over a lip-smacking dinner of grilled delicacies, or a terrace party with friends over grilled food. You can even carry this surprise for picnics. Burrp!
3. Customised Wallet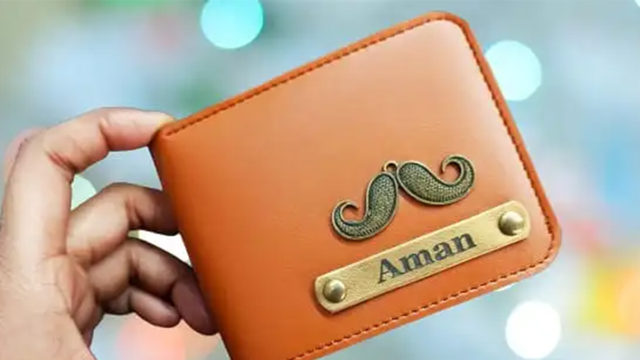 A wallet isn't a bad idea but a wallet with his name written on it adds a touch of uniqueness to your gift. Select the colour carefully. Would he prefer a neutral-coloured wallet like black and brown? Or, can you choose a quirky colour for him? Make your choice accordingly. If you don't know him well yet, it's best to play safe and go for a neutral shade. With this Valentine's Day surprise gift, he will be reminded of you every time he takes out his wallet. 
4. Wireless Earphones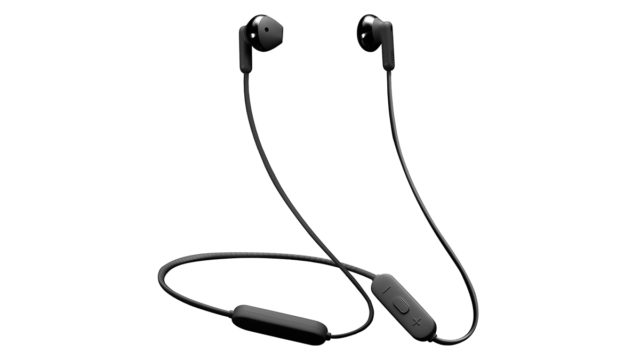 Wireless earphones have become very popular these days and are here to stay owing to their convenience of use. There is a wide range of wireless earphone options available with local affordable tech companies to celebrate electronic brands jumping on the bandwagon. The exciting part is the expansive range of colours that they are available in – you name it and they have it. Pick a colour of his choice and you're sorted. 
5. Kinky Briefs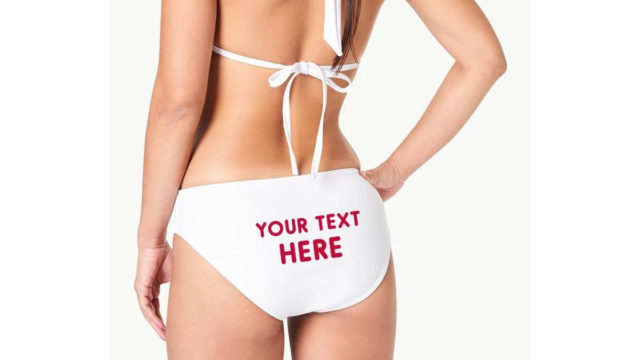 Grow your intimacy while having fun with kinky briefs that have fun or sexually suggestive quotes printed on them. Hunt for them online or visit stores that specialise in such products. Looking for a hatke Valentine's Day surprise gift? This is it! Check these sex toys for couples to turn up the heat this Valentine's Day.
6. Back And Neck Massager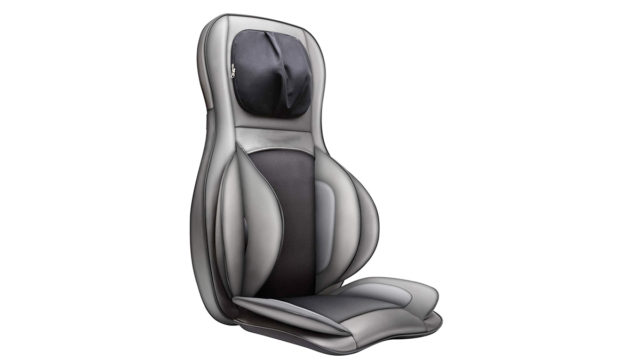 Ah, massages! Who doesn't like those? If you are not around to make him weak in the knees with your massages, your husband or boyfriend can use this to remind himself of you. Just make sure that the massager is not better than your massages. *Wink*
7. Signature Alcohol And Accessories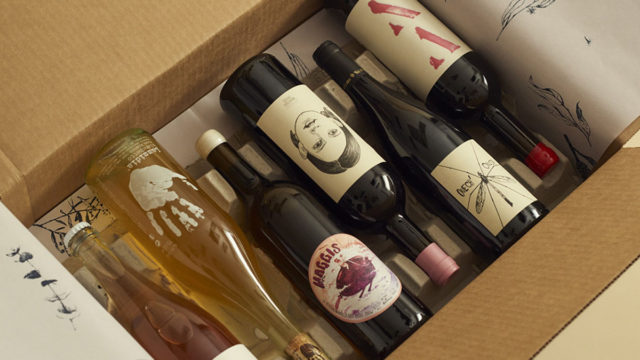 This will be a suitable gift if your man appreciates alcohol. Know the kind of alcohol that appeals to his taste buds and lifts up his spirits with the choicest one. Not just that, you can also surprise him with accessories like a decanter, cocktail set, and the like. 
8. Man Grooming Kit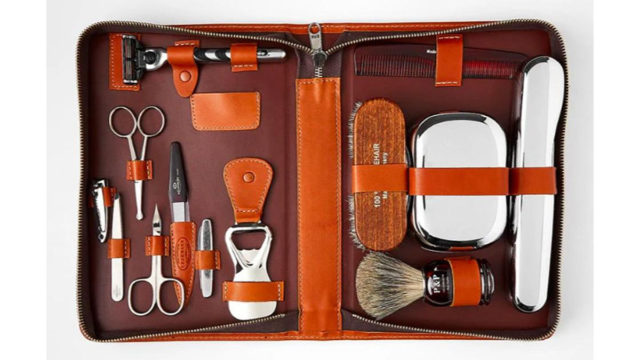 Go for a beard grooming and trimming kit for men or one of those fancy shower kits that are specially designed for men. These are very handy gifts for men as they are becoming increasingly more hygiene-conscious. Once in a while, you can also hop into the shower with him while he uses your gifts or helps him out with the trimming kit. 
9. Plants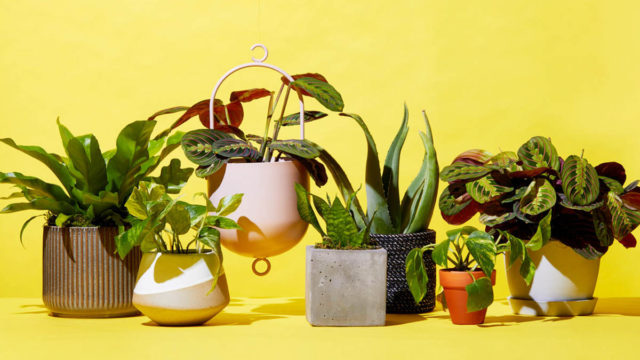 Plants breathe life into your home with some TLC. A little bit of water and sunlight daily, and some love, are all these undemanding companions need from you. Think about some green foliage as a unique gift to light up the interiors. Place a small one on his work desk or a big, leafy one in his living room to remind him of you whenever he lays his eyes on them. You can even think of a feng shui plant if your boyfriend or husband wouldn't like to water plants every day. 
10. Sneakers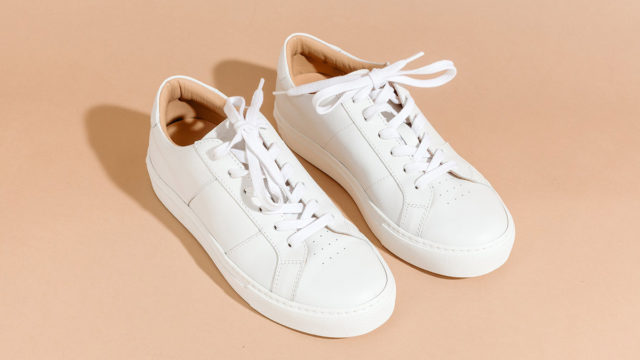 There is hardly any man that does not like sneakers, right? The variety of colours and prints that they are now readily available in makes them a coveted possession in any man's wardrobe. You can gift him a branded one or one of those hand-painted ones that are crafted to suit his unique personality. Not just that, you can hand-paint it yourself to make the gift even more special.
Make the most of the above Valentine's Day surprise tips for your man this Valentine's Day. Introduce your own innovativeness to make the day special for him and, voila, you're all set to capture his heart for a lifetime!