Winter sapping the moisture out of your hair ends? Have you been noticing that your scalp is drier or flakier than usual? Chances are, your hair has the winter blues. Cold winter winds and dryness in the air can make your tresses look straw-like. But, with the right hair care routine targeted at nourishing your dry ends, hydrating your scalp, and controlling static and frizz, you can still have a good hair day — every day!
In conversation with TC46, Kama Ayurveda's Ayurvedic Doctor Aruna Purohit shares quintessential winter hair care tips for lustrous, healthy-looking hair.
How can you keep your hair hydrated during winters?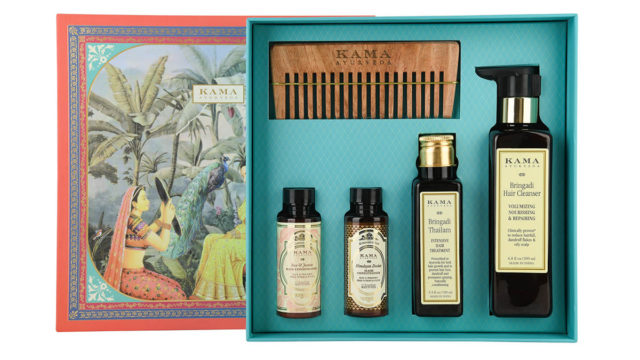 Regular oiling of your hair and scalp is the best way to keep your mane hydrated during winters. An oil massage using a nourishing hair oil—rich in nutritive properties with potent herbs (such as Bhringraj)—keeps the scalp moisturised. Over and above oiling, you can also opt for hair masks and leave-in conditioners. They seal moisture in your strands and scalp.
It's also important to increase your water intake, reduce the use of styling products that emit heat, and get regular haircuts. As tempting as hot showers can be in winters, it leaves your hair dry and more prone to breakage. Thus, it is recommended to wash your hair with lukewarm water, if not with cold water.
Is oiling a good option for winters? What is the correct way to oil one's hair?
Oiling your hair in winters helps in keeping the scalp and strands moisturised. In fact, in winters, you can opt to heat up the oil. Massaging your hair with warm oil infused with the goodness of herbs is one of the best ways to provide nourishment for dry, brittle, frizzy, colour-treated hair. Ayurveda recommends treating the problems from the roots, and a hot oil massage does just that as it reaches the vital points of convergence or Marmas that are located in our heads.
Once you choose the oil you want to use, take out some time from your busy schedule and follow the tips listed below:
You will need 2-3 tablespoons of the oil, a heat-safe bowl (avoid plastic), a large bowl of hot water, a shower cap, shampoo, and a conditioner.
Take 2-3 tablespoons or more depending on the length of your hair and heat it using the double boiler method (heating it indirectly).
Do a patch test on the wrist before applying it to the hair.
Once the oil is ready, it's time to do your at-home massage:
Brush your hair by splitting it vertically down and creating two equal hair sections on the head.
Scoop a bit of oil with your fingers and spread it onto your palms. Use it on the scalp and massage it in circular motions. Begin from the top of the hair, and work your way down.
Do this section by section, and once done, try to pull the product to the hair ends by using a wide-tooth comb. The hair ends need good moisture. So take the oil and massage in the mid-shaft of the hair by dragging fingers to the ends.
For the finishing touches:
After applying oil on your hair, cover your head up with a shower cap as it keeps the hair in place as you wait.
Let the oil sit for 30 minutes to repair and hydrate your hair.
For better results, wrap the hair in a hot towel for 20 to 30 minutes for better absorption.
Now you can hop in the shower and work up some lather using a gentle shampoo.
If your hair feels greasy after washing, you can shampoo it for the second time and rinse the oil out thoroughly.
You can also apply a good conditioner that leaves the hair feeling healthy, soft, and shiny.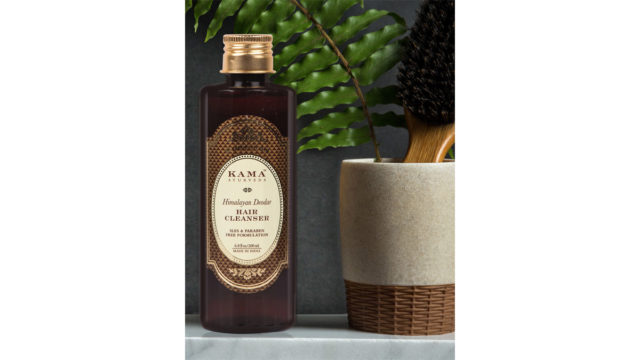 You could do this hot oil treatment between 1-3 times a week according to your schedule and your hair type!
What are some hair oils that suit most hair types and work well for winters?
Mentioned below are oils that are 100% natural, organic and cold-pressed along with an intensive hair treatment. These combat various hair conditions that occur in winters, including dandruff, split ends, dryness, and breakage.
1. Coconut Oil
Suitable for every hair type, but it is particularly recommended for those with damaged, dry, and lifeless hair. It works by repairing brittle hair and prevents split-ends. Also, those with slower hair growth can use it to enhance the rate of hair growth.
2. Bringadi Hair Oil
An all-in-one hair treatment oil for hair loss, premature greying, dandruff that restores and nurtures damaged hair back to health. This oil works as a remedy for most hair problems and is suitable for everyone.
3. Sweet Almond Hair Oil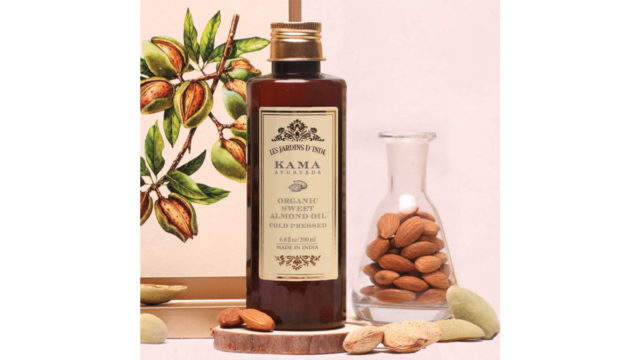 Suitable for those with dry, damaged, and dandruff-prone hair to help mitigate hair loss and slow hair growth-related issues. The oil moisturizes and protects the hair from environmental pollutants. Regular application can aid in longer and thicker hair growth.
4. Sesame Hair Oil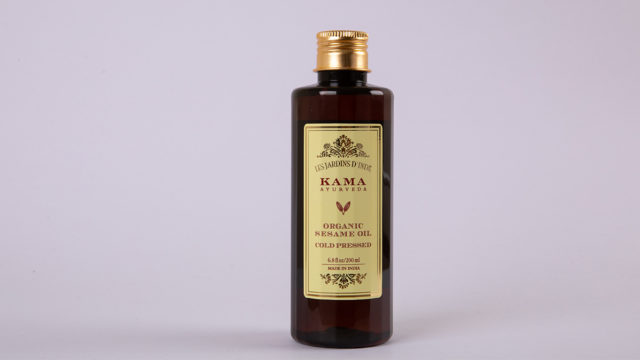 Nutrient-rich with vitamin A, B, E, and an abundance of minerals, this oil quickly penetrates the scalp, neutralizing the damaging effects of the environment. Massaging your hair with this oil revitalises and smoothes – especially for hair that has been damaged due to exposure to heat. It also helps to remove dandruff and acts as a deep conditioner.
Can you share 3 hair pack recipes that can be made at home and are perfect for winter?
Homemade Hair Pack For Dry Hair:
Scrape out all the coconut cream at the bottom of tender green coconut. Put it in a vessel and warm it slightly for 1 minute and add 1 tsp cold-pressed organic almond oil to it. Slowly massage it into your hair from root to tip. Wrap your hair in a warm towel and stay put for an hour. Wash with a mild shampoo and air-dry hair naturally.
Homemade Hair Pack For Oily Hair:
Mix juice of 1 fresh orange, 1 tbsp., honey, and 5-7 drops of lavender essential oil. Dilute in a cup of water. Use as an after shampoo rinse. Leave it in for 10 minutes, run cold water through the hair. The lavender oil in the pack stimulates hair growth, balances oil production, and replenishes the hair and scalp.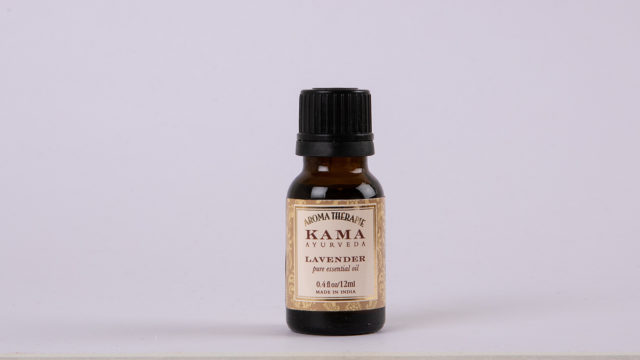 Homemade Hair Pack For Combination Hair Type:
Mix 1/3 cup Amalaki with water/yoghurt and 1 teaspoon cold-pressed coconut oil to form a smooth paste. Apply it to the scalp and hair with a small brush by parting the hair bit by bit and applying the paste to each section. Cover your hair with a shower cap and let it sit for at least half an hour before rinsing out with lukewarm water. 
5 Winter Hair Care Tips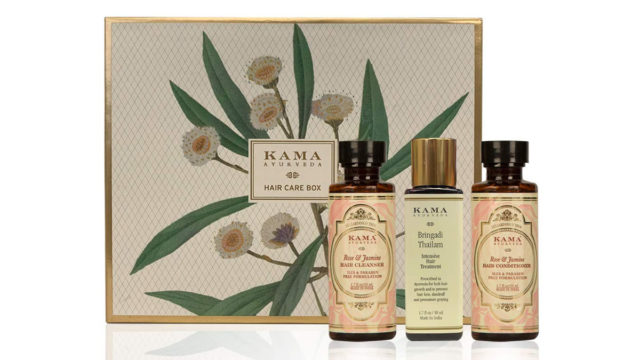 Build a weekly regimen for your hair that is easier to follow in your everyday life
Simplicity is the key. A 5-step hair regimen isn't a sure shot way to get your hair care right. A simple routine will keep you from being overwhelmed and eventually be easier to maintain.
Be consistent. If you designate a day for hair wash, ensure that you wash your hair on the said day to avoid inconsistency.
Trim your hair every 6 to 8 weeks to keep your ends looking healthier.
Indulge in oiling your hair with natural, lightweight oil with effective herbs and use natural shampoo and conditioner.