Indian women have been hearing phrases like "Do what your saas and sasur think works" or "Pati ke schedule ke saath tumhein bhi adjust karna hoga" for ages. From her home to her surname, a married woman is expected to make major changes to her life without blinking an eye. And while you might think that this is only true for arranged marriages, think again. Love marriages are no different. So why do women keep facing this and why?
With the goal of discussing taboo topics, TC46 highlights the thoughts of real women about making compromises in marriage. It's evident with the following voices that adjustment is no longer a gendered activity in a partnership.
Indian Women Share Their Thoughts On Compromising In Marriage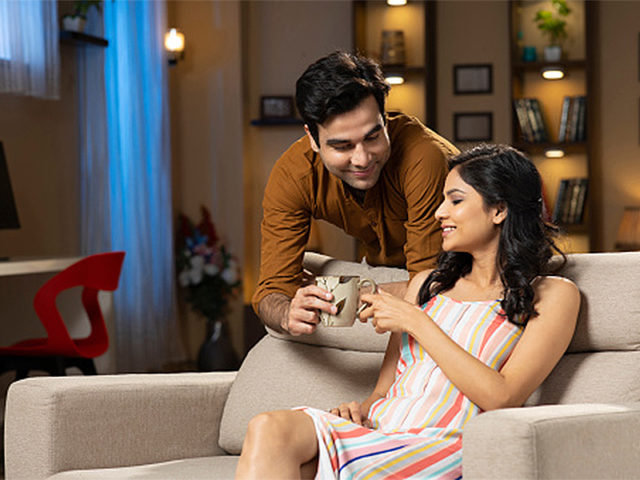 TC46 put out a post on Instagram here saying, "There is no harm in love marriages or arranged marriages, but why are women expected to compromise in all situations. Your thoughts?". And received a ton of responses where women shared their thoughts about this lifelong social conditioning. Here are 15 women sharing their opinions on this regressive thought.
"Because bachpan se hi mind mein daal diya jata hai, that after marriage, girls ko adjust karna hi padta hai…shaadi ke baad wo apne hisab se nahi chal sakti." – Hema*
"Because you're a woman and you don't have a house you can call your own. Beti paraya dhan hai or parai cheez kabhi kisi ki apni nahi ho sakti jab tak woh puri requirements fulfil na kare or adjustment na kare har jagah." – Aparna*
"Can someone just make this patriarchal society understand this!!! We have definitely had it with this attitude!" – Krutika*
"Husbands also adjust but not at that level what wives do after marriage. It's certainly women who are expected to give it all no matter what! Bas adjust karna hai. Chahe tum tumhare parents ke ghar pe ho ya pati ke. Even if you are living on your own, you have to compromise depending on the landlord's whim." – Rucha*
"It's just disgusting. When a woman doesn't want to compromise, she is told to live alone. I think women are aware enough of their rights. It's time for men to learn that your wife is not the replacement of your mother and definitely not your servant." – Gargi*
"Yes, so true. But the truth is we can't change their mindset. Sad reality. The sad truth is every woman once was also a bahu and yet still can't understand the other side of the story." – Nikita*
"You know there is a famous proverb in Hindi "Aurat hi Aurat ki dushman hai". The women who suffered discrimination in their time do not want to change the things and want the bahu to follow all the so called parampara." – Nidhi*
"Shaadi ke bad kya shaadi se pehle bhi adjust karna hi padta hai na. Yahan nahi jana, waise mat jana, jo karna hai sasural jake karna." – Purva*
"Marriage is not about compromise. Negotiation deals are." – Meenal*
"Adjusting your thinking, supporting your partner should not feel like a compromise or a sacrifice. Compromise is conditional. Support is not." – Shweta*
"The idea that marriage is about compromise has created a mindset that has negatively impacted marriages. To the point that aaj kal ki generation is not interested in getting married at all. Imagine being told that compromise is important in a marriage and watching the women around you stuck in loveless unions!" – Riddhi*
"This is the exact reason I don't want to get married. I am happy living-in with my boyfriend. We are away from both sets of parents. There is no expectation to please anyone except each other. It's almost like marriage without the toxicity, especially for me." – Vrushika*
"Since most cultures are extremely patriarchal and tend to judge a woman's worth in terms of her ability to be "flexible" and "submissive", it gives me goosebumps just thinking about marriage." – Ketki*
"You do not marry a man, you marry his entire family. And I am yet to see a case where staying with in-laws has helped to improve the marriage. So it's a big NO from me." – Vijata*
"I have nothing against my in-laws and accept the fact that we have different points of view because of generation-gap. But I am really upset with the way my husband handles the arguments between my mother-in-law and I. It's always my responsibility to keep mum and let things go." – Akshaya*
Being a woman does not automatically qualify you as a contender for adjustment and compromise in a marriage. Marriage is about support and understanding. Remember, having a compromising mindset leads to looking for areas where your partner can give things up, and it can build resentment over sacrifices you feel like you have made.
Disclaimer: Please note that the responses have been translated and edited for clarity. Names have been changed to respect privacy.
Do you have a story to share or an experience you would like to highlight on TC46? Connect with us on Instagram today!