One of the fondest school memories for most of us is associated with the celebration of Teachers' Day. Making cards, arranging bouquets, and putting up performances to entertain our beloved teachers, the first week of September was about all this and more.
Keep reading to know more about the importance of teachers' day and why this particular date was chosen for celebrating Teachers' Day.
TEACHERS' DAY HISTORY & SIGNIFICANCE
On 5th September every year, Teachers' Day is celebrated with great excitement in schools and other educational institutions across the country.
Teachers Day History: Teachers' day or shikshak diwas marks the birth anniversary of Dr Sarvepalli Radhakrishnan who was born on this date in the year 1888. He was an outstanding student, a beloved teacher and a brilliant philosopher and statesman. The first ever Teachers' Day was celebrated in the year 1962, which was also the year when Dr Radhakrishnan assumed the office of the President.
Teachers' Day Significance: Teachers are essential to a well-functioning society. They mould and guide the future of the nation with their knowledge and wisdom. Students look up to their teacher to help them understand the world and a great teacher can potentially change the course of a student's entire life. This is why, no matter where life takes us or how old we are, we never forget our teachers and how they touched our hearts. Teachers' Day's significance lies in the fact that it is a day to acknowledge and honour teachers and the great work that they do.
WHY IS TEACHERS' DAY CELEBRATED ON 5TH SEPTEMBER
Shikshak diwas is celebrated on 5th September to commemorate the birth anniversary of Dr Sarvepalli Radhakrishnan. Dr Radhakrishnan is a renowned scholar, the first Vice-President (1952-1962) and the second President of India.
6 Fun Activities For A Memorable Teachers' Day Celebration
Here are a few fun Teachers' Day celebration ideas to help you make this special day a memorable one.
1. Write A Song Or Poem
First up on our list of Teachers' Day activities is this creative and cool way to thank your guru. Children can come together to write a poem or compose a song for their beloved teachers.
2. Indoor Picnic
Hosting a picnic is a creative Teachers' Day celebration idea that is great fun for teachers as well as students. If arranging an outdoor picnic is not possible, children and teachers could enjoy an indoor picnic in their classrooms. Each child could pitch in some funds for the arrangement or perhaps get a home-cooked dish.
3. Prepare A Skit
The whole class can participate in preparing a short play or skit to show how their teachers make a difference in their life.
4. A Teachers v/s Children Competition
When it comes to the most enjoyable Teachers' Day activities, this one tops the list. Arrange for a 'teachers vs students' football, basketball, or cricket match. You can even opt for indoor games like scrabble, carrom or chess. End this fun Teachers' Day celebration with a prize distribution ceremony.
5. Informal Talk Session
A unique Teachers' Day celebration idea you can try out this year. Make the most of this occasion by arranging for an informal chat session between teachers and students. This will help the children know a little more about their mentors. You can predefine some topics or an agenda that would be of interest to everybody.
6. Arrange For A Cake
No happy occasion is truly happy without cake! Chip in and get your teacher a delicious cake to celebrate this day.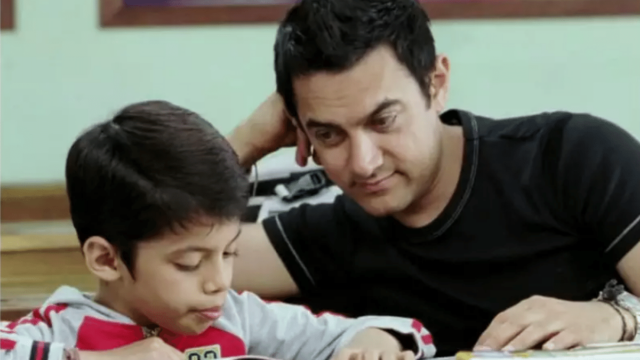 5 Teachers' Day Gifting Ideas That Are Thoughtful & Creative
These Teachers' Day greeting cards and gifting ideas are the perfect way to thank your mentor for the role they play in your life.
1. A Customised Pen And Diary Set
A diary and pen set with your teacher's name on it will make a wonderful gift for this occasion. Look for a diary with a cover made of handmade paper or get your teacher's name engraved on the cover for that touch of uniqueness and personalisation. You can even get the cover digitally printed with an image of him/her with students, which includes you of course. Same for the pen. Get your teacher's name embossed on it so that you bring back good memories whenever your teacher uses it.
2. A Bouquet
You can never go wrong with flowers! You can buy a simple bouquet from a flower shop. Or better still, make one on your own with hand-picked flowers. In case you're not aware of what your teacher's favourite flowers are, try getting to know about them by asking his/her other favourite students or fellow teachers.
3. A Personalised Planter
Gift your teacher a small plant potted in a personalised planter with a special message. Opt for indoor plants that can be easily taken care of, unless your teacher has a green thumb or a terrace where there's enough space for another new plant. A self-watering plant is an ever better idea to keep the plant well nourished even during times when your teacher will not be at home for several consecutive days, perhaps out on a vacation.
4. A Care Package
Instead of giving just one gift, how about preparing a care package with a couple of inexpensive small gifts for your teacher? You can add healthy snacks, chocolates, a gift coupon, a mug, tea or coffee, a key chain, etc, to your package. Maybe a book too, depending on what are your teacher's hobbies and interests. A thoughtful gift is always special because it makes the receiver of the gift realise that you hold him/her in high regard.
5. A Watch
Ask a couple of other students to pitch in and wish your mentor good times by gifting him/her a watch. A watch lasts a lifetime and will make your teacher remember you every time he/she wears it. Consider the sensibilities of your teacher while choosing the watch. You can always look at the watch they usually wear to understand the type, size and shape of dial and strap they like.
5 DIY Greeting Card Ideas For Teachers' Day Celebration
1. Make A Paper Quilling Teachers' Day Greeting Card
Create colourful designs using the art of paper quilling on the top of a folded cardstock sheet. Your teacher will surely be blown away by your efforts! Invest in paper quilling strips of colours that you know will appeal to your teacher. Cut those strips to suit the shape of the designs that you want to make on the card, hold the designs in position with a tweezer, apply glue, and keep it aside to allow it to dry. And, ta-da, the designs that you'd visualised will be right there in front of your teacher.
2. Make A Paper Bouquet Greeting Card
Looking for unique Teachers' Day greeting card ideas? Well, here is a good one! To make a bouquet card all you have to do is cut out small flowers from different coloured paper sheets. Now cut out a triangle from another sheet of coloured paper. Fold the triangle into the shape of a bouquet. Paste the multi-coloured flower cutouts on top of the bouquet. And give it the last touch by writing a heartfelt message on the bouquet.
3. Teachers' Day Greeting Card Using Dried Flowers
If you are not one to wait until the last minute to get things done, this idea is for you. Pick a few (preferably) small and colourful flowers and keep them inside a thick book to dry for a few days. Make sure to keep the flowers between layers of tissue paper. This will help protect your book and absorb the extra moisture from the flower. Once the flowers are ready, stick them on folded cardstock paper to make a pretty greeting card.
4. Hand-Painted Greeting Card
If you know the basics of painting, you can gift your beloved teacher a miniature specimen of art. Even if you're not a pro at it, any piece from you will be of great sentimental value to your teacher. Paint scenery, tribal art, or abstract art—let your imagination lead the paint strokes, and create something personal for your teacher.
5. Mandala Greeting Card
The tribal craft form of the mandala is quite the rage these days among the art fraternity. Invest in a mandala painting set, if you don't have it already. In case you're a novice, don't worry! It is quite easy to be good at it if you have patience and practice. Devote some time to it every day to get your hand steady and then get down to working on the greeting card. Let the colour scheme run wild if your teacher loves bright hues. Otherwise, stick to black and white to align it to minimalist aesthetics.
No matter how you wish to greet your teachers on this day, the most important thing is to reach out and let them know you are thankful for their efforts. Teachers' Day is not about giving expensive gifts. The importance of Teachers' Day lies in taking out time to express your gratitude towards your mentors with small but significant gestures. These Teachers' Day card ideas and gift ideas will help you make this special occasion a memorable one for your guru.
Open up like never before and participate in conversations about beauty, entrepreneurship, mental health, menstrual & sexual health, and more. Desi women, join our community NOW!