It's that season, when the marriage solicitations begin tumbling in, and your family members start to get some information about your marital status. Try as we might to change it, Indian culture is profoundly buried in the patriarchal setup that compares marriage with success. Ladies are not permitted to have fruitful professions, and assuming they do, their vocations are put to an end by a steady nagging to get hitched, or by actually getting married and having to 'manage the house.'
The marriage pressure in the existence of Indian ladies is genuine. No sooner do they arrive in their twenties than their folks start chasing after grooms for them. Beginning from making profiles on marital sites to inquiring as to whether they are aware of some "appropriate ladka", they do everything to organize a groom for their little girls.
Whether or not their daughters are keen on getting hitched scarcely makes a difference to them. Indians will generally give such a lot of significance to marriage that they frequently fail to remember the difficulties an early marriage can cause. At the point when guardians compress their little girls to "settle down", they pass a ton of unreasonable and nonsensical remarks, which we are burnt out on hearing.
Indian Women On Feeling Pressured To Get Married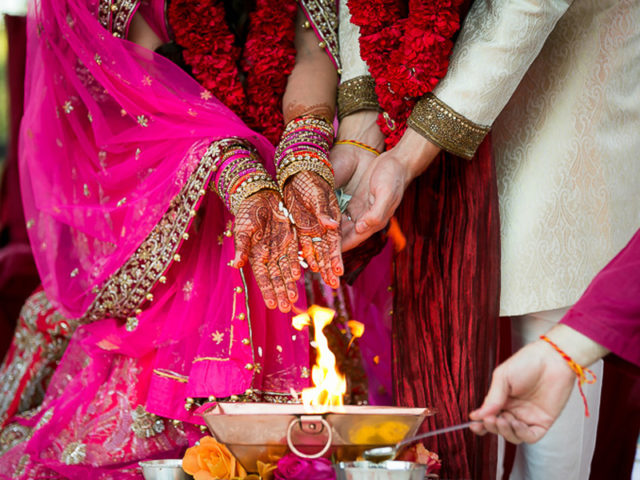 Assuming you're brought into the world in an Indian family, this dialogue torments your life at each progression. It's a misguided judgment that this just occurs at weddings, but no, that is only one of the multiple occasions this terrible 'shaadi karlo' express is sprung upon us clueless nearly grown-ups. It's at the least expected times, right from the time you get your period to the time you get divorced or widowed.
This shaadi karlo mentality never goes away… TC46 put out a post on Instagram here to encapsulate the comments and judgement women often face with regards to their choice to marry late, or not think about marriage at all. We received a ton of responses where women shared their thoughts on people's archaic thoughts, and casual petty comments they endure on a daily basis.
This got us thinking of the umpteen times we have had to endure random comments by those around us, and them not knowing where to dial it back in, here are 11 women sharing their opinions.
People keep saying "shaadi karlo umar nikli chali ja rahi hai" jaise shaadi karne se ruk jaegi.- Naina*
Ever since I've hit 27, any problem I seems to have, has only one response- 'shaadi kar lo, sab theek ho jaayega?'- Inaya*
26 saal ki tou ho gae ho. Umar nikal rae hai ab tou kar lo shaadi ! Acha..chalo mangni he kar lo? Hain?"- Keerti*
I recently got laid off from work due to COVID and my company downsizing. Instead of being supportive, my family came and told me, "Ab bas ho gaya kaam-vaam, shaadi karlo"- Sunaina*
I was literally eating food at my cousins wedding, when a distant aunt came up to me, and while my face was full of Chicken Tikka, she said, "Beta, tum bhi shaadi karlo, woh dekho Minti ka ladka, tumhari age ka hai."- Apporva*
My cousin sister wanted to pursue her higher education abroad, and her parents allowed her but on the condition that, "Pehle shaadi karlo, uske baad padte rehna'.- Kriti*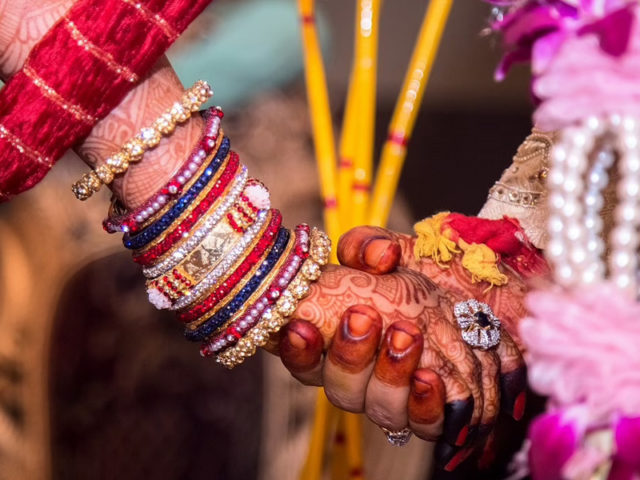 I run a travel blog, and my parents fully support me, however recently at a family function, I had a bunch of aunties and uncles come up to me and say, "Shaadi karlo, phir dono ghumte rehna".- Akanksha*
I could say the most normal thing, and my family will link it to a taunt about marriage. For example, "Mummu aap wapas tinde?" "Shaadi kar lo, phir roz tinde nahi khaane padenge." Like WHAT??- Neha*
"America jaake, Pammi ke bete se shaadi karle, woh America mein engineer hai." This is what an aunt came up to me and said, no hi, hellos, directly to the point. – Preeti*
Behind every successful woman are her parents… wondering why she hasn't found someone yet and when she plans on getting married.- Anuya*
My best friend was getting married, and this is the conversation, I had with my mum- *Excited with Mehandi on my hands.*
Me: Mom! See I got Mehandi.
Mom: "Bete lage haath shaadi bhi kar lo. Mehandi kyon waste karte ho?"- Zeenat*
Disclaimer: Please note that the responses have been translated and edited for clarity. Names have been changed to respect privacy.
Do you have a story to share or an experience you would like to highlight on TC46? Connect with us on Instagram today!