Actress, model and the first ever Indian winner of the Miss Universe pageant, Sushmita Sen is the epitome of beauty, grace and wits. From her superhit songs like Mehnoon Mere to power-packed performances like Filhaal, she has been winning hearts for her endless talents. But most importantly, her charity work, personal life and her life journey has been an inspiration for many.
On her birthday, TC46 brings you a list of 5 awesome things Sushmita Sen has done that have paved the way for Indian women to tread safely on.
5 Acts By Sushmita Sen That Promote The Progress Of Indian Women
1. Winning Miss Universe 1994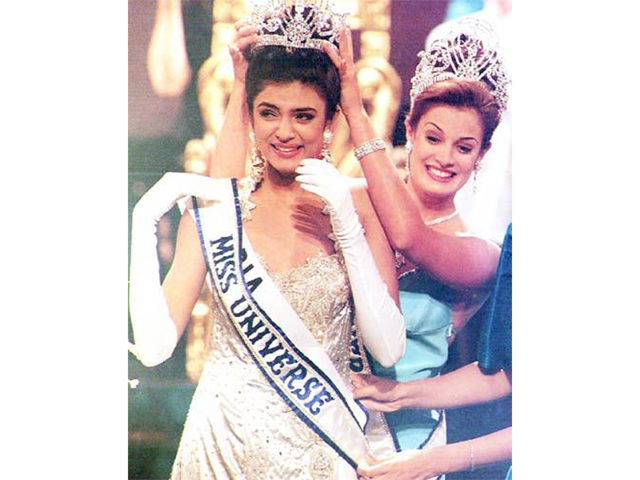 On May 21, 1994, Sushmita was crowned as the winner in the Philippines. Be it her answer to the question that helped her win the crown or the story of how her Miss India winning gown was stitched, this iconic star's journey is fascinating. She got the winning gown done by a local tailor as her family couldn't afford it. It only showcases her sheer focus on making the best of what she had but also proves that women's strength lies within themselves, not in their outfits.
In an interview, Sushmita said, "My mother told me that they were not going to look at my clothes, but look at me. After buying the fabric from Sarojini Nagar market, we gave it to a local tailor downstairs and asked him to make a good dress from it. My mother made a small rose from the remaining bit of cloth. We also bought new black socks, cut it, added elastic to it and I wore them as gloves!"
2. Adopting 2 Daughters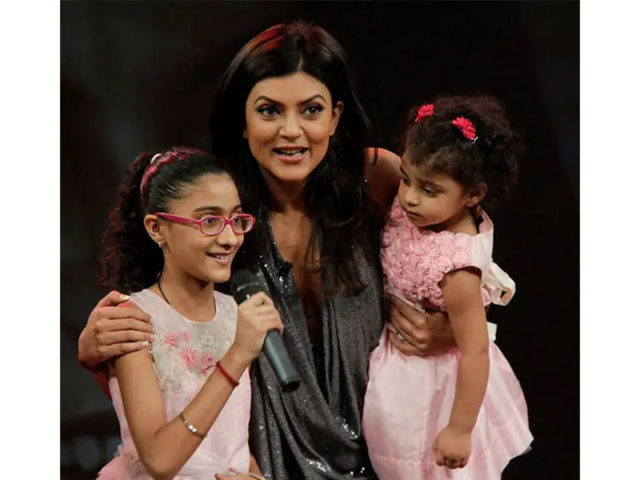 After she turned 24, Sushmita embraced parenthood by adopting a girl child and named her Renee. In a throwback interview, she had stated, "The night before I brought her home, I was throwing up all through the night – nervous as a bride. That night, I had decided I was going to be a mother – but I didn't know-how. I kept asking how will I do this… Now, everything works."
Talking about how Renee will always be her top priority, Sushmita had said back then, "Tomorrow, or whenever I do choose to marry, Renee will always be my first child. She will take her place as the first of my children, the eldest of the siblings. And I'm not afraid of telling her that unlike other children, she has been born from my heart." Today, she is the proud mother of two daughters, Renee and Alisah.
3. A Relationship Beyond Barriers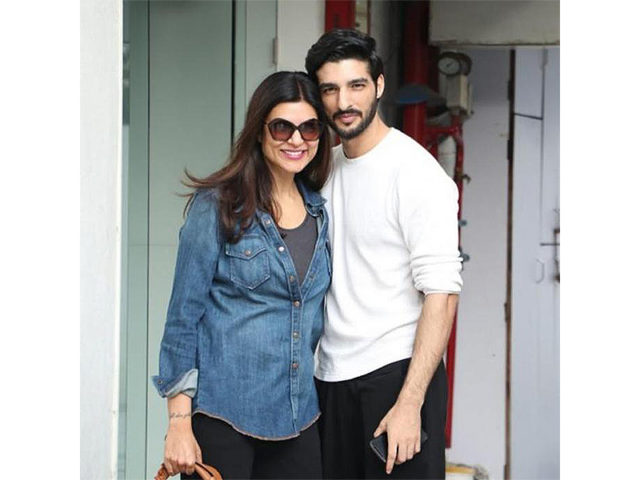 Sushmita Sen and Rohman Shawl are a power couple for sure. From defying regressive traditions to gender stereotypes, they have made it work with such grace. Sharing her views on companionship, she has said, "I am not one of those romantics who believe I need a man to complete me and I need this and that. I never felt like that in my life. Thank God for it because I believe only two-piece can make romance. Half and half don't make a romance."
While a lot of celebrity couples have been questioned and trolled about the huge age gap, Sushmita Sen and Rohman Shawl too, had raised eyebrows with the 15 year age difference between them. While Sushmita is 44 years old, Rohman is 29. She opened up about dating someone with an age difference of 15 years and said, "I didn't know that he would turn out to be a very evolved person for someone 15 years younger. Shallows don't work for me, it has to have depth. It has been beautiful. Me, him, my kids, we make a team."
4. Dealing With Steroid-Dependency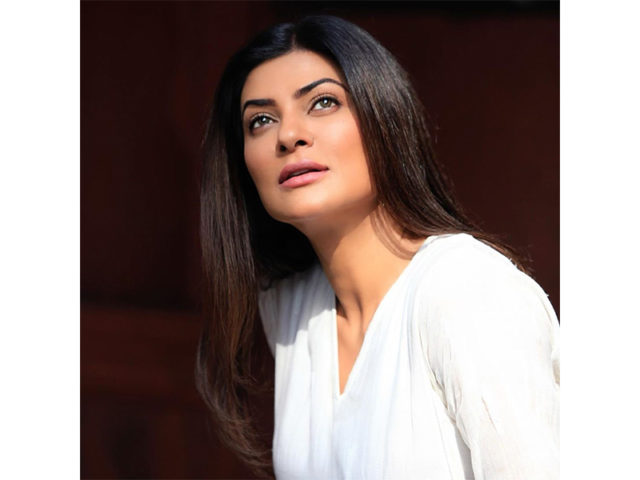 She opened up about the last five 'traumatic' years of her life after she was diagnosed with Addison's disease. "I went to London to be treated, I went to Germany to be treated and both times they (doctors) declared me steroid-dependent for life. I was like I cannot live with steroids in my body because I can see the side effects of this taking place already. I couldn't open my eyes because they were swollen… my eyesight was weaker. To accommodate energy I had to up the steroids. I was taking 60 mg in a day which would go up to 100 mg if there was a conference or a show," said Sushmita.
"In October 2016, I finally collapsed. When I collapsed I was rushed to Abu Dhabi… they took me off steroids and conducted the Synacthen test again and then they released me as I had to go to Dubai," she added. She barely got there when the doctor called and said she should not take the steroids as her body was producing adrenaline. "He said, 'In 35 years of my practise, somebody with an adrenalin failure has never come back to producing cortisol again'." He asked her to go off the steroids and warned her she'd suffer withdrawal symptoms. "From October 2016 to October 2018, I went through the worst withdrawal, which affected me deeply," Sushmita added.
5. Working For Women Empowerment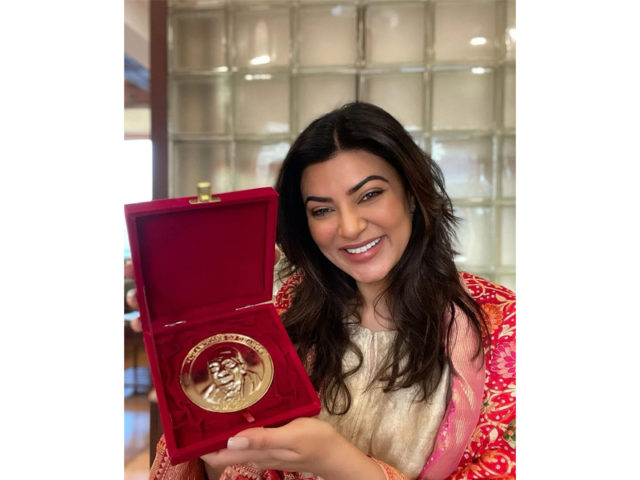 Sushmita, in 2021, won the Champions of Change national award for her contribution to social welfare and women empowerment. In her online statement, she said, "I, today, virtually received one of the most beautiful awards; it's beautiful because it's a National Award. It fills my heart up because I know that my father would be really, really proud because he served our nation as an officer of the Indian Air Force for many, many years, and every time 'Bharat' gives his daughter something, he just gets super happy. It means the world (to him)."
"When our country recognises women and any woman, they empower women to be your support. As I said in my acceptance speech today, to be born a woman itself is a huge gift from God. But to be in service of women, now that's a privilege. It's a moral responsibility, and, well, to get voted for is a very humbling experience. So thank you."
These and many such acts and words showcase the huge heart Sushmita Sen has. She continues to be an inspiration for millions of people and her actions speak louder of her intentions and goals.