Always the beloved daadi or bebe, Zohra Sehgal has won many hearts with her acting skills and child-like smile. She was a skilled actress, theatre legend and dancer with an impeccable zest for life. She forever possessed the energy and twinkling eyes like no other and was a beloved part of the film industry. Beginning her journey as a dancer and then stepping onto the acting stage in the 1940s, Sehgal made an unforgettable impression on her audiences. Zohra Sehgal's roles in movies like Cheeni Kum, playing a mother to a 64-year-old son (Amitabh Bachchan), and in Neecha Nagar, which bagged her awards, including the Padma Shri and the Padma Vibhushan are unforgettable.
Zohra Sehgal started her career as a dancer with Uday Shankar's trope and travelled the world. In 1945, she joined Prithvi Theatre and toured with the group for fourteen years. She started as a dance director but went on to become a leading lady. She was also a part of the Indian People's Theatre Association. She has acted and choreographed in Neecha Nagar, the first internationally acclaimed Bollywood movie. She also choreographed Baazi and Awaara.
Although the achievements and skills grew more and more as Sehgal's career launched, she also worked hard and had setbacks. But through her life in the dance and film industry, she has imparted lessons that everyone needs to learn and inculcate in their life. On her birth anniversary today, The Channel 46 lists 5 of the endless teachings Zohra Sehgal showcased all through her life.
5 Life Lessons By Zohra Sehgal
1. Beat Life At Its Own Game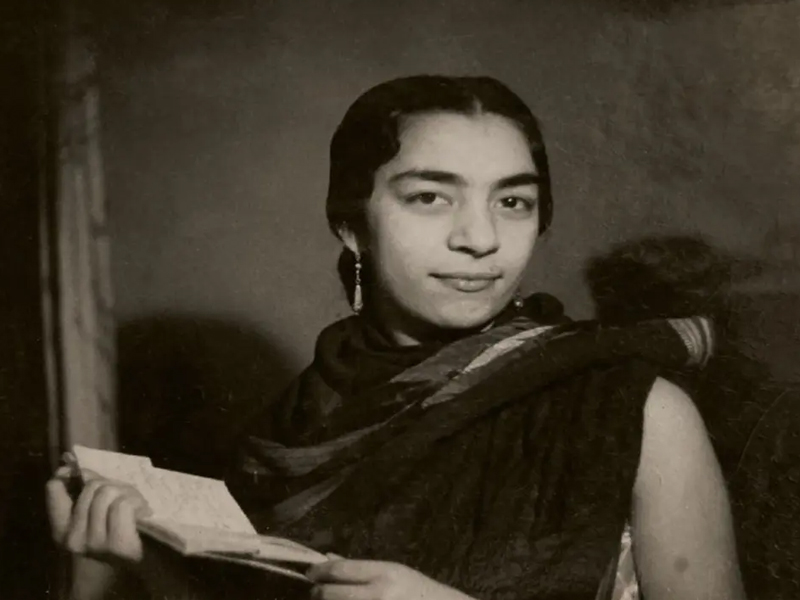 In the words of Sehgal, "Life has been tough, but I've been tougher. I beat life at its own game". Similar to the famous 'When life gives you lemons, make lemonade', never let life beat you down. It's your life and you need to live on your own terms. One needs to squeeze the best out of life and live it wholeheartedly. Sehgal never let anyone dictate her life and proved that age was just a number.
2. Keep Moving Forward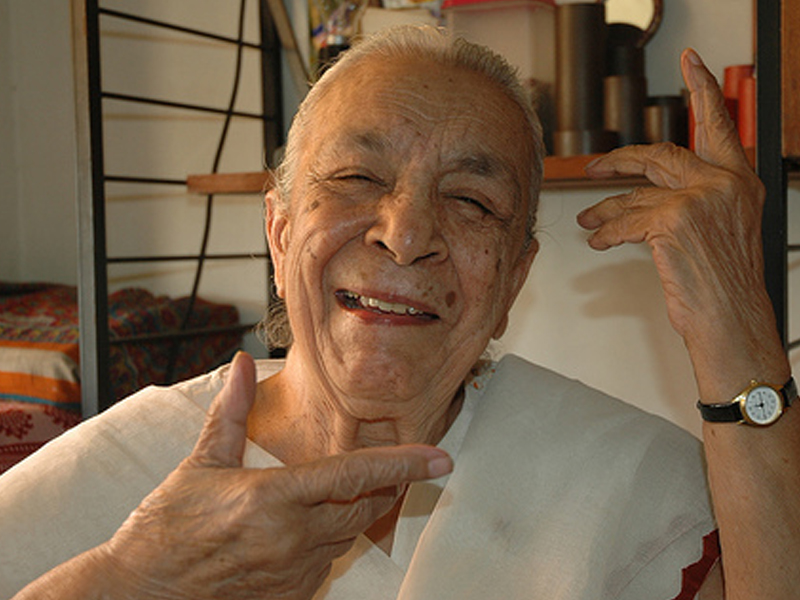 Life is full of ups and downs. Sehgal's career starting as an Indian dancer and working up to the age of 100, even working as a tailor when hard times struck, only proved that one must never give up. They need to push forward. According to Sehgal, there is always more to do, more to live! Sehgal also quotes, "I have made many mistakes in life, I have been very naughty, but I won't recount them… neki batana toh shekhi hoti hai". She always found the funny side to a situation and laughed off imperfections. On the topic of making mistakes, Sehgal said, "You see I was young and foolish. One cannot be old and foolish".
3. Do What Makes You Happy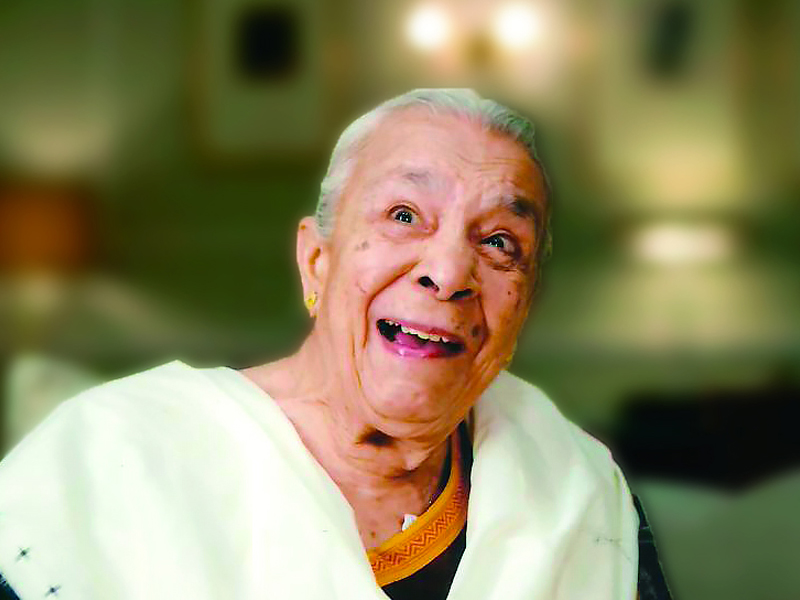 Right from school, Zohra Sehgal knew she wanted to be on stage. And having a knack for dancing, she dove into the field. Being content with her choices and life is what made Zohra Sehgal enjoy life to the fullest. Like how most self-help books teach you to do things that make you happy, Sehgal did it. She also said that her inner beauty is nothing but contentment with what one's doing. "I don't understand the hullabaloo about inner beauty. What actually brings out your beauty is the radiance of being content. And you can only be content when you are employed in something you love".
4. Never Fear Death, Smile At It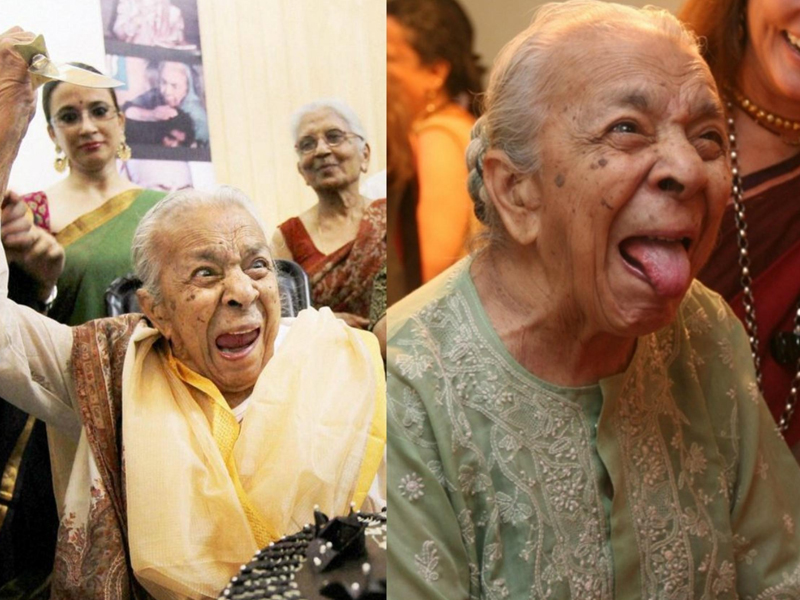 Zohra Sehgal lived to 102 years. She was diagnosed with cancer and had a knee transplant. But one can't live fearing age and death catching up to them. Sehgal said, "I'm preparing myself for death. When I go to sleep, I try to keep myself smiling, so that when I die, I will have a smile on my lips. I want an electric cremation. I don't want any poems or fuss after that. And for heaven's sake, don't bring back my ashes. Flush them down the toilet if the crematorium refuses to keep them. If they tell you that I am dead, I want you to give a big laugh".
5. Never Lose Your Sense Of Humor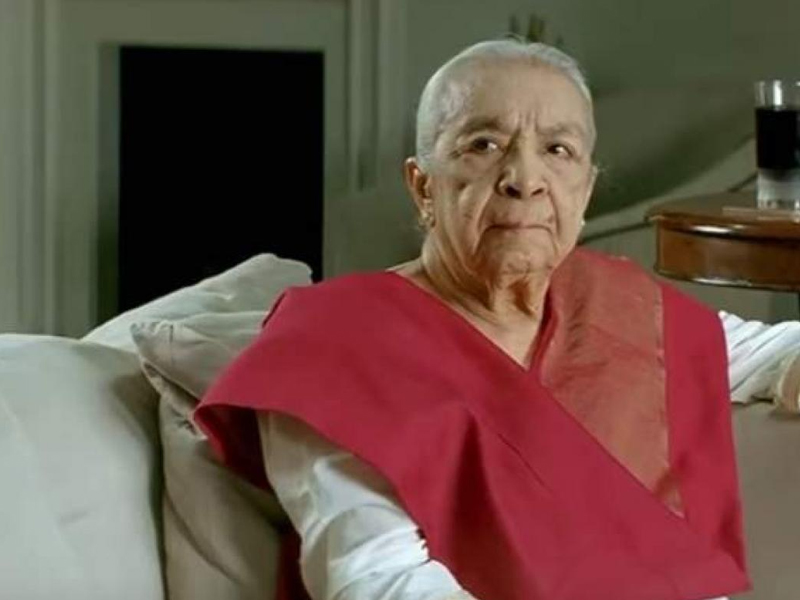 As per Amitabh Bachchan, Zohra Sehgal was an 'old child', she had the life of a teenager. And that's precisely how one must charge forward with living. "Life becomes drudgery if you don't have a sense of humour. A good sense of humour makes you see the funny side of a tragedy", said Sehgal. She always had a sharp wit, with humour that kept her going.
Life is a bumpy road. Ups and downs are all a part of it. One can either live it cautiously or live to the fullest! Either way, they must not regret it in the end. Zohra Sehgal taught us to live life king-sized, laugh at mistakes and never stop. It is her life lessons that we must hold close to our hearts and walk through in life.