If you belong to the 80s or 90s, the first thought that comes to mind when someone says TV is probably a massive television set that was canvassed in a white crochet cover, and its remote, enclosed by plastic. However today, it is convenient to not remember that we even own TV sets in a world loaded with streaming platforms. We're now able to get the most recent shows delivered from across the globe with a solitary snap of a button, anytime, anyplace. On World Television Day, TC46 brings you a binge-worthy list of entertainment from the golden age of Indian television.
On-Screen Entertainment: Old Vs New TV Series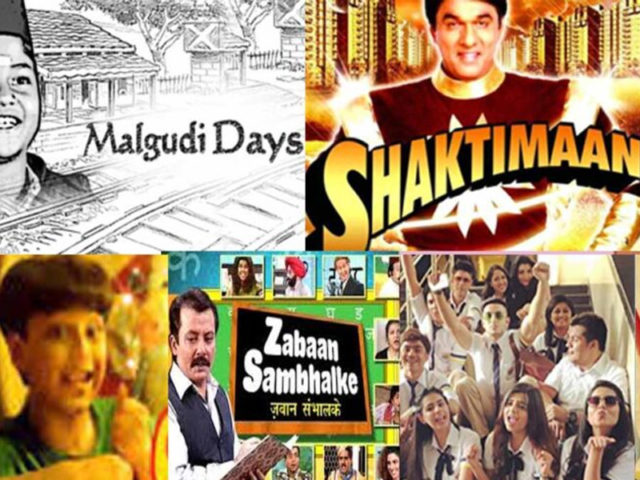 Things are very different now, obviously. Everything is instantaneously accessible, as and when you like. All you need to do is sit back and enjoy the show. Did we at any point even survive the '90s? Technology today is so splendid; it's very conceivable a ton of us have even forgotten its humble beginnings.
Harking back to the 90s, life was a lot easier when the nights weren't loaded up with today's convoluted naagin stories or saas–bahu adventures. Indian television in the 80s to the 90s was characterised by the joy of "simple things in life" and the parody of day-to-day existence. 
Indian television has churned up some instant classics throughout the years, from the humorous misadventures of the Khichdi family to the battles of a commoner adhered going from one department to another in Office Office; these old TV series stay with us even after many years.
We live in unprecedented times. Where we were all locked in our houses for over a year, to now being suddenly thrown back into the real world, everything can seem quite overwhelming. On occasions such as these, it is an intelligent thought to return to something that feels natural and gives us the pleasure of the simpler days.
Fortunately for us, probably the best old TV series in India saw the light of day during that decade. So On World Television Day, TC46 brings you the ultimate list of TV gems you can watch online! Lucky for us Netflix, Amazon Prime, Hotstar, SonyLiv and Zee5 have an entire roster of these shows, standing by to bring you back down the world of fond memories.
10 Old Hindi TV Series To Binge Online This Weekend
1. Shaktimaan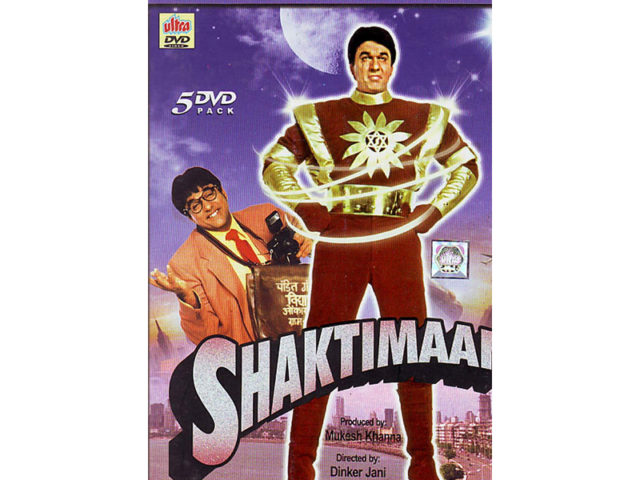 India's very own Clarke Kent, Shaktimaan!
Senseless as it might appear now, Shaktimaan was the first Indian superhero cherished by all Indian children. This Indian Superman and his alter-ego, a geeky photographer called-"Pandit Gangadhar Vidhyadhar Mayadhar Omkarnath Shastriji", worked for the newspaper "Aaj Ki Aawaz" while battling cosmic wickedness and foul play.
India's first superhero show debuted in 1997 and was vigorously motivated by DC Comics' Superman. However, rather than being an alien who arrived on Earth from a far-off planet, Shaktimaan had gained his abilities through meditation and the five components of nature: Space, Earth, Air, Water, and Fire.
Even though this era belongs to the Avengers, nothing can entirely take Shaktimaan's place in our hearts. The show released a few other side project series and motion pictures, including Shaktimaan: The Animated Series (2011) and Hamara Hero Shaktimaan (2013).
But you can now revisit the OG Shaktimaan that started it all online on Amazon Prime Video.
2. Malgudi Days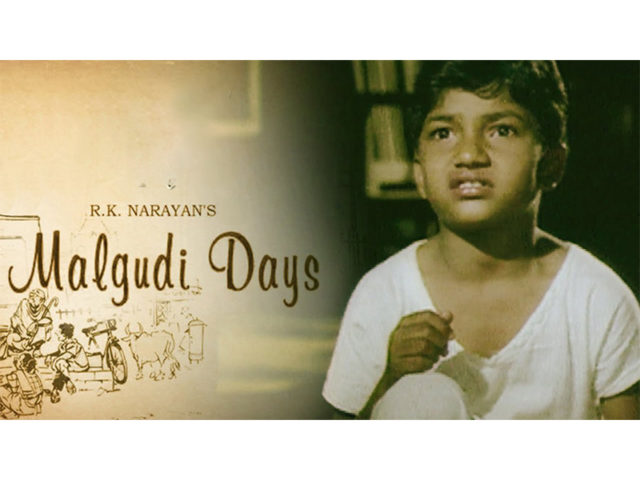 Find out about the most well-known work of incredible creator R. K. Narayan. The series is set in the humble community of Malgudi, situated in South India, and every scene is an account of how the locals face inconvenience and track down an exit from it. Watch it now on YouTube and find the latest adaptation on Disney+ Hotstar.
3. Zabaan Sambhalke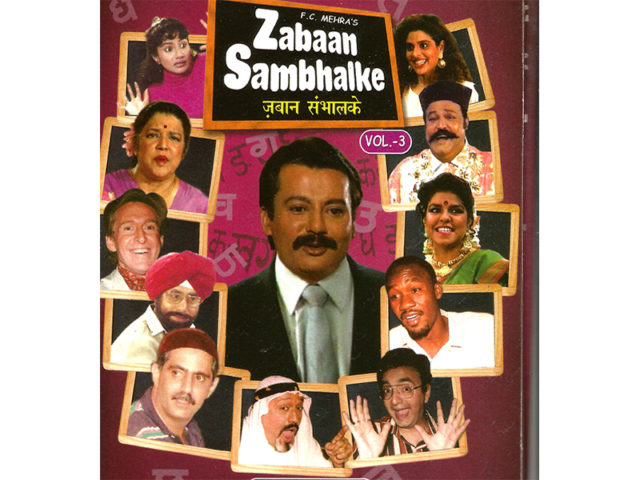 Like its British counterpart Mind Your Language, Zabaan Sambhalke followed the misadventures of a language class for individuals who need to learn Hindi. Pankaj Kapur assumed the part of Mohan Bharti, a hesitant educator enlisted by the National Institute of Language to teach Hindi to a diverse gathering of understudies from different parts of the country.
This is the narrative of Mohan Bharti, whose circumstances compel him to become a Hindi teacher. His hatred for this job is blatant. This hilarious plot setting leads to a show that leaves you in a laugh riot.
4. Dekh Bhai Dekh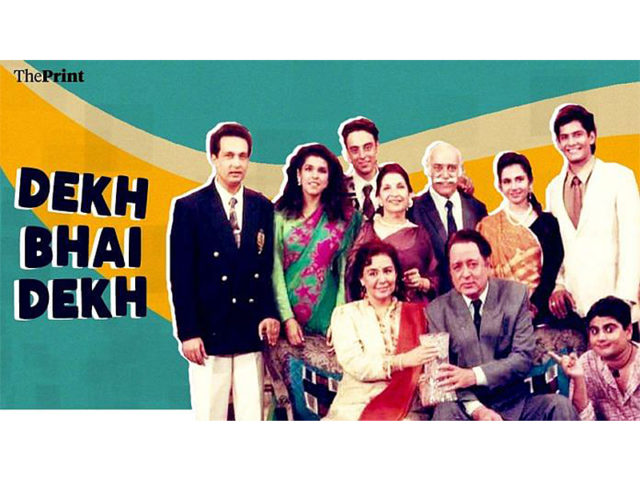 This timeless classic and light-hearted family drama follows the carefree family drama that spins around the Diwan family. It portrays their daily encounters and experiences in a typical Indian family arrangement.
This notable sitcom follows the misadventures of three ages of the Diwan family, who live together in an ancestral bungalow. Every episode dealt with a kind of issue that involved their relations or their business. It featured numerous top TV actors of that era like Shekhar Suman, Navin Nischol, Farida Jalal, Sushma Seth, and Deven Bhojani, to give some examples.
5. Khichdi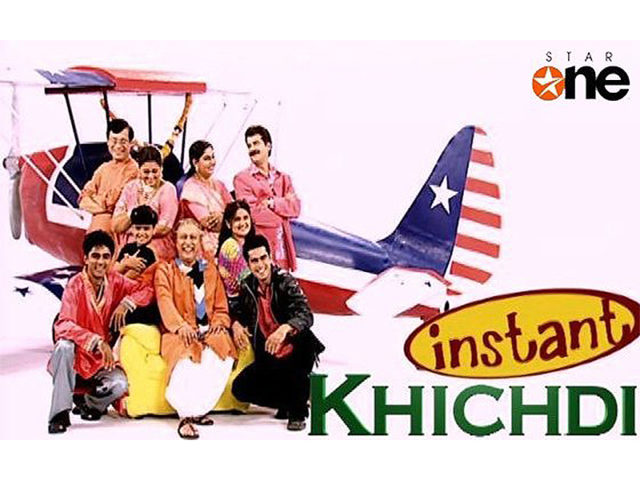 Khichdi is, maybe, one of the most cited series in Indian TV history. The story about the erratic Gujarati family, the Parekhs, had such countless notable characters whose expressions became a part of the vernacular across the country.
From the ceaselessly irate patriarch to the tattle-addicted elder daughter-in-law to the much-in-love couple Praful and Hansa, the funny troupe of characters can be revisited any time for a laugh and giggle. 
Streaming on Disney+ Hotstar.
6. Fauji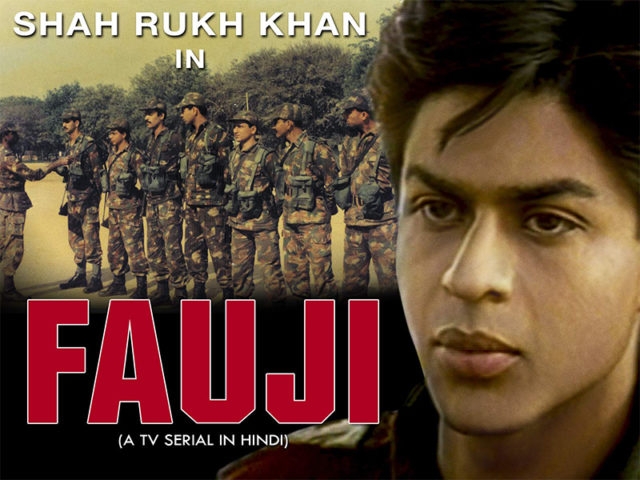 This show introduced Shah Rukh Khan to the world back in 1989, and the rest, as they say, is history. As the title proposes, the show followed the existence of youthful armed force initiates and their preparation to become commandos in the Indian Army. The show stays new, even after such a long time, because of the reasonable depiction of what a youthful officer goes through in the wake of enrolling in the military, being refreshingly liberated from hyper-patriotism and chest-pounding.
Streaming on Amazon Prime Video.
7. Sarabhai VS Sarabhai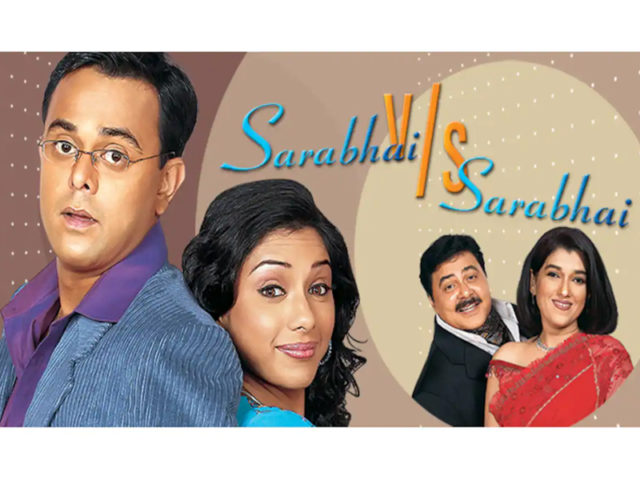 Cherished by individuals of all age groups, Sarabhai VS Sarabhai is an Indian sitcom about the lives of the Sarabhai family- it was a satirical glance at how the posh life.
The show revolved around a mother-in-law from a super well-off family and a daughter-in-law who exhibits typical middle-class bargaining powers. This dad-in-law loves to savage his son, a brother-in-law whose poetic abilities are an irritation for everyone, and other unconventional characters, whom we can't just disregard – everything about this show was funny and darling!
8. Office-Office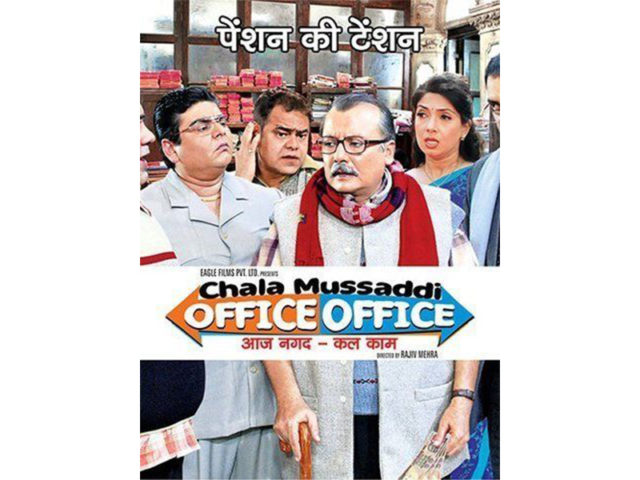 This show was a humorous interpretation of the Kafkaesque operations of Indian government workplaces and corruption. It followed Musaddilal (Pankaj Kapur) and battles with a wasteful administrative framework and its bad officials. The show actually still holds up, as Musaddilal's disappointments with the framework remain unfortunately appealing.
The show, which is available on Sony Liv, revolves around the life of Mussadilal, who is harshly treated by corrupt officials.
9. CID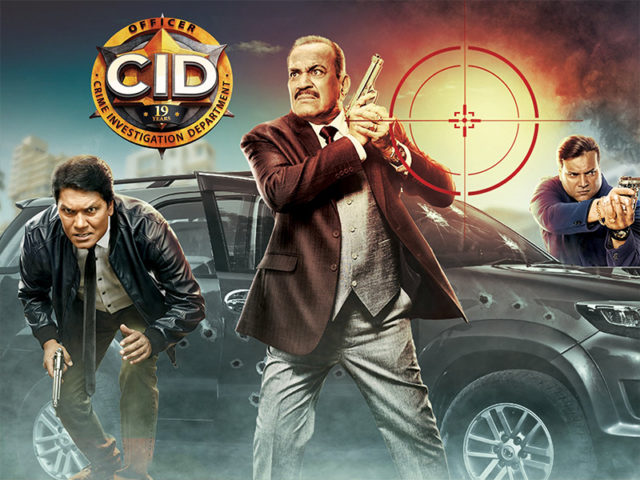 Talking of crime dramas, how might we at any point leave out the most famous investigative show that ran on Indian TV for more than 20 years? Every episode has a unique crime that the Crime Investigative Bureau headed by ACP Pradyuman and his team needs to address.
Catch this classic streaming on Sony LIV.
10. Hum Paanch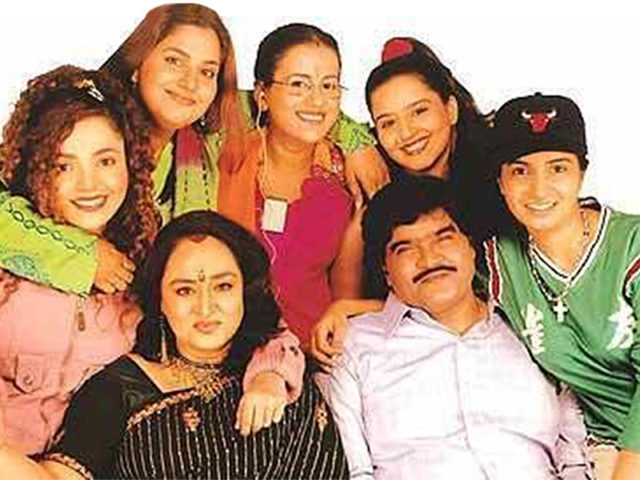 This show turned entering doors into artistry. If you know, you know.
Hum Paanch revolved around Anand Mathur, who lived with his wife and five eccentric little girls. There's also his first spouse, who is dead yet converses with him through her picture. It's generally viewed as one of the most famous Hindi sitcoms in the country. Additionally, it featured pre-fame Vidya Balan in her first acting job.
Take yourself back in time – and take your family members with you – to rewatch all your favourite old TV series that you always wanted to watch again! There are many things we can blame technology for, but reuniting us with our favourite shows is definitely not one of them!