Art knows no languages or borders. It is not restrictive. It cuts across borders and often speaks to even those who do not know the language being spoken. A classic piece of art finds an audience across generations. The good news is that Fawad Khan and Sanam Saeed's Zindagi Gulzar Hai is finally back on Indian television. It has been on Netflix for quite sometime now. But, in India, Netflix doesn't exactly boast of a success story. It has takers majorly among the urban crowd of Tier 1 cities and does not have much of a viewership base beyond that. Hence, the serial being back on Indian television is music to the ears of many. And the celebration of the news on Twitter stands testimony to that.
Zindagi Gulzar Hai Is Finally Back On Indian Television!
Zindagi Gulzar Hai, popularised by the evergreen storyline and the powerful chemistry between its lead actors, Fawad Khan and Sanam Saeed, is a household name in India. It has been so since the time it was aired on Pakistan's Hum TV between November 2012 and May 2013. The launch of the Zindagi channel on DTH platforms in India as a 'value-added service' will make it possible for Indian viewers to watch a rerun of the show, starting 23rd May. Zindagi Gulzar Hai went live from yesterday and will be telecast at 7 pm. You can watch it on D2H or Dish TV on channel number 117, or tune into 154 on Tata Play.
The story of the show revolves around how Zaroon Junaid, played by Fawad Khan, and Kashaf Murtaza, played by Sanam Saeed, fall in love despite being poles apart. Zaroon, raised among affluence, lacks the love and affection of his mother who seldom devotes time to her family. On the other hand, Kashaf and her two sisters have been single-handedly raised by her mother after their father abandoned them. Directed by Sultana Siddiqui, the show is based on a novel authored by Umera Ahmed.
3 Other Much-Celebrated Pakistani Shows To Watch On Zindagi TV
1. Kitni Girhain Baaki Hain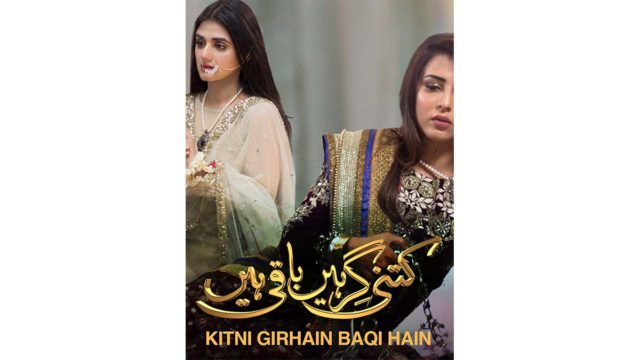 This is a collection of anthology-based thriller stories, with each story culminating into an unexpected ending with sudden twists and turns. The theme of the stories is focussed on the evils of patriarchy and its overbearing effect on womenfolk. The show is directed by Angeline Malik, and written by Bee Gul and Syed Atif Ali.
Read 11 Pakistani TV Shows & Movies You Must Watch
2. Aunn Zara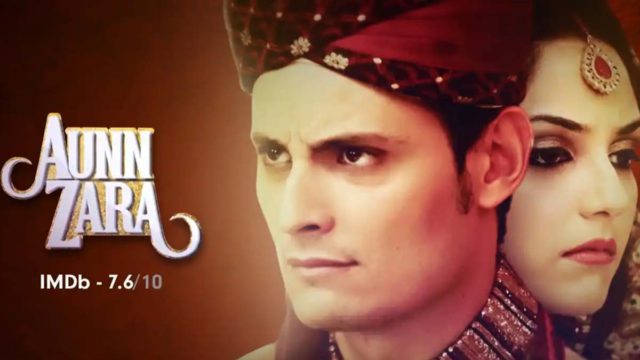 Aunn and Zara (played by Osman Khalid Butt and Maya Ali respectively), the lead protagonists of the show, have personalities that are polar opposites of each other. They also nurture different ambitions and expectations in life. However, when they get married, their life follows a path of frequent surprises and twists. What's common between them is that both are spoiled by their respective families and constantly seek an escape route from this reality. The show is directed by Haissam Hussain and based on a novel by Faiza Iftikhar.
Read 5 Meghna Gulzar Works That Were Ahead Of Its Time
3. Sadqay Tumhare
Khalil and Shanno (played by Adnan Malik and Mahira Khan respectively) are engaged to each other. However, they haven't seen each other for 10 long years. When they meet again, they end up falling in love until a mistake from the past disrupts their blissfully married life. The series is written by Khalil-Ur-Rehman Qamar and directed by Mohammed Ehteshamuddin.
There are quite a few Pakistani serials, other than the above three, that have found an audience across borders. They have a loyal and dedicated followership, who recollect the fond memories of watching them even to this day. Watched any of those shows that you don't mind rewatching? #BeALittleMore and shower some love on those shows by mentioning their names in the comments below.
Open up like never before and participate in conversations about beauty, entrepreneurship, mental health, menstrual & sexual health, and more. Desi women, join our community NOW!