Plastic has been doing us a world of harm for quite a few decades now. And yet we have been oblivious to its non-biodegradable effects for a long time. Our excuse had been – what are we going to use in the place of plastic? But that's not true. Now, with new regulations regarding the use of plastic in place since 1st July this year, we have just started doing our bit on the way to creating a sustainable world. So, the next time you say, "Bazaar jaa rahi hoon, ek plastic bag dena", remind yourself of the irreversible harm that your actions are doing to the planet.
This International Plastic Bag Free Day (3rd July), #BeALittleMore proactive in saving the environment by adopting these 8 sustainable alternatives to single-use plastic bags.
1. Recycled Foldable Shopping Bags
The synthetic material that foldable shopping bags are usually made of ensure that they fit into any bag that you are carrying with you. The crease-proof material enables them to be folded and take the smallest of sizes, occupying almost zero space in your bag. This gives you the opportunity to carry at least one of them in your bag whenever and wherever you are going, eliminating your dependence on polythene. You take out a small tightly folded bag, unfold it, and out comes a huge spacious bag where you can fit in all the groceries that you want to shop for in the world.
Besides being an eco-friendly substitute for plastic bags, they are long-lasting and very durable. Some stores have started offering these as an alternative for plastic bags. Otherwise, these are readily available for purchase on online and offline stores. However, remember to wash them after every use to prevent the growth of bacteria in them.
Read: How To Recycle & Reuse Plastic In Your Everyday Life
2. Canvas Bags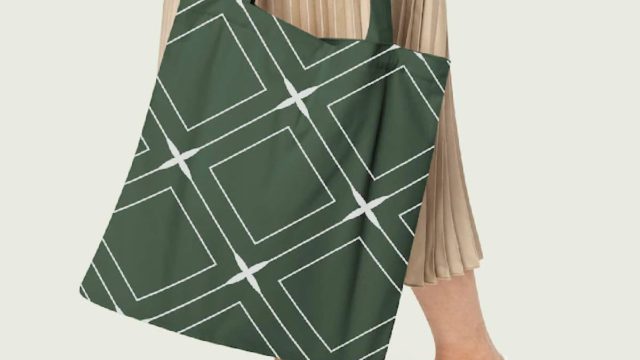 Canvas bags are not just an eco-friendly substitute for plastic bags, they are a thicker and stronger alternative as well. So, the mess of your plastic bag giving way and spilling all that you had placed in it is now a bygone story. Available in different types of materials like cotton, organic cotton, and hemp, they are found in various shapes and sizes to cater to your unique needs. The next time you see yourself picking up polythene bags before going out shopping, light-weighted canvas bags are definitely one of the options you should explore as an alternative.
3. Jute Bags
Jute, the golden fibre, is one of those crops that India grows in abundance. So, why not adopt this material as your preferred alternative for the harmful plastic bags? The threads of jute are thick and, hence, bags made from it will obviously be strong and dependable too. Not to forget its biodegradable quality. Not just that, jute does not give off toxic gases when burnt, unlike plastic. Like canvas bags, jute bags too need to be washed after use to eliminate the scope of microorganisms from thriving in them. Available in a wide range of shapes, sizes, and designs, get a hold of as many of these as you need to support the green cause. The only downside to these bags is that they are usually not foldable, making them a bit cumbersome. They are also not water-proof, which means that they are an entirely preferred alternative during monsoons. Water trends to eat into jute threads, comprising their strength and longevity.
Read: Top 10 Sustainable Lifestyle Brands That You Need To Add To Cart Right Now
4. Denim Bags
Denim is sturdy, yeh aapko pata hai. This quality makes it a reliable alternative for plastic bags, apart from being eco-friendly. What's more, you can use them for years on end since they can be washed repeatedly and reused for years on end. These too are available in various shapes and sizes. You can get them at stores or from one of your favourite e-commerce platforms.
5. Recycled Paper Bags
Yet another lightweight substitute for plastic bags, much like foldable shopping bags. They are recyclable, biodegradable, and reusable. Yes, newspaper have been used for ages in India as carry pouches, especially for street food. Now it's time to take the idea ahead and use the larger-sized varieties as a suitable alternative for plastic. Because, hey, they are eco-friendly. Yes, they aren't waterproof but they can easily be used for carrying dry groceries. Therefore, they are totally worth putting our weight behind to protect the environment.
6. Water Hyacinth Bags
Water hyacinth bags are made from fibre derived from the aquatic plant of the same name. The dried stems are converted into fibre that is used to make these bags. To top that, these can be used to make biodegradable plastics as well because it has a high carbohydrate content. Yes, you read that right! Despite being expensive, it serves the purpose of protecting the earth from harm. These are now being made in an exciting range of styles and designs, making them a perfect choice for sustainable fashion.
7. Crochet Bags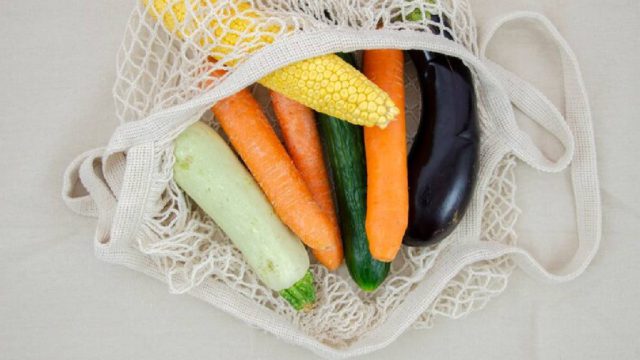 Crochet has been making a return in the world of art. Being an art of weaving threads of wool or yarn, they make a solid alternative to non-biodegradable plastic bags. Crochet bags had once had the same purpose as plastic bags in some parts of the world before the latter was discovered. It's time to trace our steps back and return to the days when these bags were in use. Why just purchase crochet bags in various innovative patterns and colours when you can make some on your own? Yarn or wool and a crochet needle is all you need to get started and save the planet from the vicious clutches of plastic.
8. Muslin Bags
Muslin bags are reliable and long-lasting. And, of course, biodegradable. They are versatile and take the shape of products that are stored in them. Everything right from rice, flour, and vegetables to sugar and salt. These are easily maintainable by washing with soap and water, or you can simply put them into your washing machine.
As you've just seen, there are multiple alternatives to plastic bags that you can immediately switch over to as a green alternative. The thought behind and the steps towards saving the world starts with YOU because where there is a will, there is a way. So, which alternative for plastic bags have you decided to opt for? Or, have you already made a switch?
Open up like never before and participate in conversations about beauty, entrepreneurship, mental health, menstrual & sexual health, and more. Desi women, join our community NOW!