The movement for protecting the environment from the vicious clutches of pollution and negligent human behaviour dates back to the 1970s. However, it wasn't until 1990 that the environmental cause gained momentum and went global. Earth Day, as you know it today, is celebrated on April 22 of every year. The day was born out of the need to raise awareness among the masses about the grave climate changes occurring across the world, and make people conscious of how their behaviour is impacting the earth. It seeks to drive change in behaviour among people, and action global and national policies to protect the planet from the dire straits that she is in today.
Here is a list of 10 brands across industries that are making consistent efforts to #BeALittleMore with their eco-friendly and sustainable products and initiatives.
1. 15 BUTTONS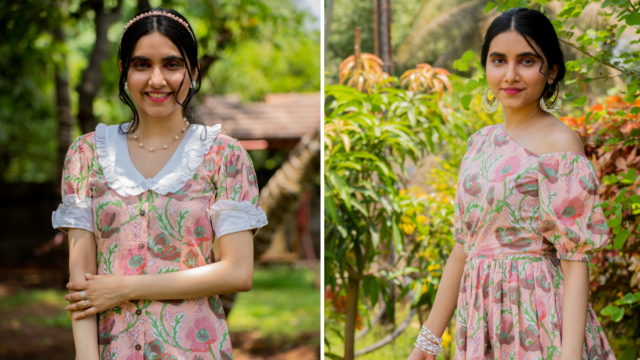 Started by the husband-wife duo, Aayush and Rhea Jhunjhunwala, the brand blends the best of both worlds of quality craftsmanship and the latest designs. They focus on sustainability, right from the fabrics to every material (like the buttons) used during the making of their product line. What's more, the designs are crafted on wooden hand blocks made by local artisans from all over Rajasthan. No chemicals are used during the process and the material is 100% organic cotton. Not just the outfits, the brand also breathes sustainability into its packaging by eliminating the use of plastics. Apart from catering to women's fashion, its LGBT-inclusive product line extends to men, children and dogs as well.
All the outfits made by this brand are custom-made, which it achieves through a two-step method. Firstly, you can fill out a simple questionnaire on their website with details regarding their height, weight, size, etc. This helps the brand decide on the fit of the garment. Secondly, if you like a particular print but another style/pattern from their collection, the brand can club them together and make a tailor-made piece out of it just for you. These custom-made outfits are shipped within 8 to 10 days. While they are about to launch their next sustainable collection, their 3 bestsellers remain constant – beer ruffle crop top, pink floral petite dress, and pink floral ruffle dress. The product line is priced between Rs 2,000 and Rs 3,000.
Watch This Fun Video On Sustainable Fashion With 15 BUTTONS
Checkout 15 BUTTONS' Website And Instagram
2. Earth Rhythm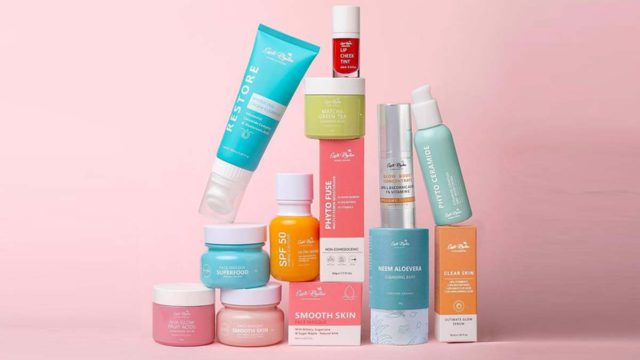 Mompreneur Harini Sivakumar came up with the idea of an organic beauty products brand for natural skincare, hair care and makeup products to reduce the earth's burden. It offers a range of products for shower and body care, face care, and even a few zero-waste accessories. It is the first homegrown brand in India that invests in independent clinical trials and research. Each of their beauty formulas is created in-house by trained Cosmetic Chemists and heavily backed by science for their safety and effectiveness. The certified organic and almost 99% plastic-free range is plant-based and devoid of artificial fragrances. The brand has also been certified as cruelty-free by PETA and GMP.
3. Vishisht
Founded by Namrata Agarwal, Vishisht specialises in all-natural skincare products made with 100% pure actives. It seeks to be a one-stop solution for all the skincare needs of its customers. The beauty products are manufactured in small batches to control their quality. The brand seeks to offer natural and eco-friendly alternatives to skincare products to reduce the carbon footprint of the planet. Apart from being a cruelty-free brand that does not test on animals, the brand also follows a plastic-free packaging.
Shop For Vishisht At ShopTC46
4. Tinge
This 100% natural and vegan makeup brand has it from the word go. Founded by Sabrina Suhail, Tinge is India's first handcrafted and customised makeup brand, curated specifically for the unique Indian skin tone. The makeup products are also sulfate-free and paraben-free. The brand mixes and matches different colours to arrive at hues that are perfect for each of your unique preferences and skin tones. Being mindful of their footprint on the earth, they restrict their packaging to the minimum and create products from minimal wastage. To top that, Tinge also has a 'RETURN FOR REFILLS' label that is prominently embossed on their packaging. You are eligible for a 15% discount on opting for a refill of the same product from a Tinge store. This helps the brand prevent its packaging from ending up in landfills. For online customers who want a refill of the same product, the shipping charges have to be borne by them.
Shop For Tinge At ShopTC46
5. Evolve Essential
Conceived by Simran Dhingra, what sets Evolve Essentials sanitary napkins apart from most of its competitors is that it is eco-friendly. The top sheets of these sanitary pads are created from good quality natural ingredients that are not only safe for the earth but beneficial for your hygiene as well. Made with acrobat premium cotton, these napkins aim to ensure a rash-free period. It also provides a wide back for more extensive coverage. The fact that no chemicals like fragrances and prints are added to these napkins emphasises that there is zero scope of compromise on your feminine hygiene while making the product easily biodegradable. Not just the napkins, the individual packaging is also made of acrobat premium cotton.
Shop For Evolve Essential At ShopTC46
6. Cambio
Bhagyashree Soni founded Cambio as a biodegradable menstruation products brand. These products like tampons are plastic-free and 100% organic. The brand celebrates womanhood while being mindful of the needs of the earth. It strives to offer you comfort and good hygiene while you go about playing multiple roles as a daughter, mother, sister, businesswoman, homemaker and whatnot. The price of the products ranges between Rs 379 and Rs 449.
Shop For Cambio At ShopTC46
7. Salad
Aruna Chawla's brainchild, Salad, focuses on non-toxic, eco-conscious, vegan-friendly, ultra-thin condoms. This female-led condoms brand, the first of its kind in India, strives to make the condom shopping experience fun, educational, and judgement-free. The brand targets urban, Tier-1 cities of the country. Salad has been awarded all the necessary health certifications—ISO 13485: 2016; ISO 9001:2015 by the Department of Pharmaceuticals, which regulates the manufacture and sale of condoms in India. What's more, they also hold the international ED 2007/47/EC certification. Their condoms are priced at Rs 91 for a box of 10.
8. Greendigo Organic Clothing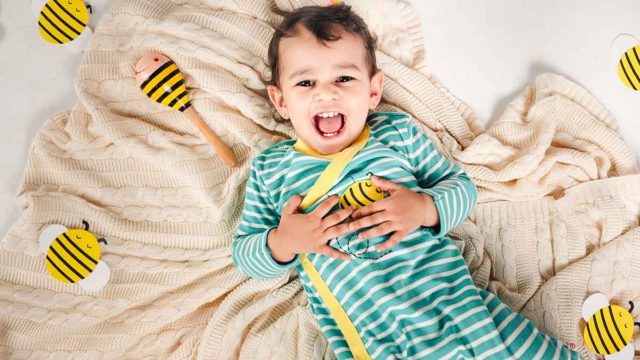 The sustainable element of this brand is evident from its name itself. Founded by Meghna Kishore and Barkha Bhatnagar Das, Greendigo is organic cotton apparel for babies, catering to the age group of 0 to 6 years. If you have a baby between this age group, here's your cue. You can also consider it for gifting purposes. The brand's commitment to sustainability is evident from its affiliation to the GOTS (Global Organic Textile Standard) certification. Apart from being comfortable, safe, and thoughtfully designed, the products also meet international quality standards. The brand follows a gender-neutral colour palette in soft pastels that appeals to most young parents today. Right from rompers, onesies, bibs, dresses, tops, shorts, leggings, sleep sacks, swaddles, etc. to baby cot sets, blankets, bath towels and organiser bags – the brand offers it all. The price ranges between Rs 700 and Rs 6,000.
9. Tamarind Chutney
Brought into existence by Tanvi Bikhchandani and Charanya Shekar, Tamarind Chutney explores and seeks to preserve the Indian craft heritage, using eco-friendly materials. The brand specialises in contemporary apparel and accessories like tops, dresses, shirts, and saree blouses, among others. Although their first collection was for women only, they have started gradually diversifying towards men's shirts and ties, and reusable cotton masks as well. The product line ranges between Rs 649 and Rs 3,499.
10. The Odd Factory
The brand was born out of the founder, Karishma Kapur's passion for sustainable fashion, without compromising on quality and affordability. The brand brainstorms with clients regarding designs suggests zero-waste solutions and offers alternative solutions to bring down the production costs. It also ideates over their production line to come up with an upcycling solution. What sets them apart from the rest is that they are the only fashion factory in India that emphasises more on bespoke production more than MOQs.
Some of the services offered by The Odd Factory include complete fashion manufacturing solutions, customised digital fabric painting, custom hand and machine embroidery, and fabric button making. They are also into brand label manufacturing, upcycling and repurposing solutions, emphasising zero-waste production lines. They also specialise in women's western wear, resort wear, AW, SS collection, kids wear, and pet clothing. Fabric-based products like masks, tote bags, and fashion accessories like headbands and belts are also a part of their kitty.
The above brands are taking sustainability seriously for the welfare of Mother Earth, which determines your well-being too. When are you planning to jump onto the bandwagon? If you already have, do share your efforts in the comments section below.
Open up like never before and participate in conversations about beauty, entrepreneurship, mental health, menstrual & sexual health, and more. Desi women, join our community NOW!