You already know that sexual compatibility is an important part of a happy relationship between couples. But what is sexual compatibility? This component of your relationship is all about how fulfilled you and your significant-other feel about your sexual life. Sexually compatible partners have strong communication around sex and can balance each other's sexual needs. It's when your desires are not being met that you feel like there is a void in your sexual relationship. In such situations, you may find yourself saying, "Arey banda acha hai par pata nahi phir bhi kyun humare beech mein kuch kami hai". Chances are that you're talking about the lack of sexual chemistry in your relationship here.
To understand sexual compatibility meaning in a better way, it is important to know what role it plays in a relationship.
How Important Is Sexual Compatibility In A Relationship?
Relations are a combination of trust, communication, companionship, collaboration, enjoyment and of course sexual compatibility. But how important is sexual compatibility in a relationship?
To be honest, there is no definite answer to this question. While some people may give a lot of importance to sexual compatibility, others may not. Moreover, for some, the importance of sexual compatibility may also depend on where you are in your relationship journey.
You also need to keep in mind that your sexuality is going to evolve with time. When that happens, your sexual needs and desires may change. It also depends on how important sexuality is for you in a relationship. Sexual compatibility alone cannot sustain a relationship. In fact, you may find it becomes more stable when you focus on other components of the dynamics as well. Each relationship is unique and only you and your partner can decide what sexual compatibility means to you both.
But if you feel this is one area you need to work on, it's quite possible to improve it. Keep reading to know how!
8 Tips To Decide Whether You Are Sexually Compatible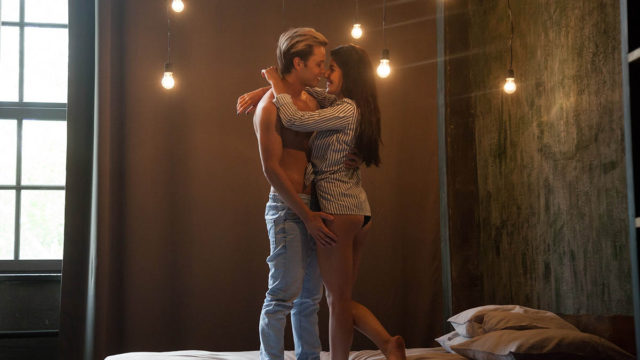 There are a few signs you can look for to determine sexual incompatibility between you and your partner.
You may not be sexually compatible with your partner if he/she discredits or dismisses your sexual needs or desires or vice versa.
You think your partner's sexual preferences are distasteful or absurd (or the other way round).
Discussion around sex or passionate sex scenes on the TV makes you both feel awkward around each other.
You don't really like seeing your partner naked or vice versa.
You find yourself avoiding going to bed with your partner. You may use work or other excuses to escape going to bed with your partner, so that they don't get a chance to initiate sex.
Something your partner does in bed may be a huge turn-off for you. However, you are finding it difficult to explain this to your partner. In some cases, if this problem is not resolved over time, you or your partner may start to avoid having sex.
You often fantasise about past sexual encounters or relationships. You miss how someone once understood your body and your desires, and you feel like your current partner just doesn't get it.
You and your partner have stopped making efforts when it comes to satisfying each other sexually.
8 Useful Tips To Improve Sexual Compatibility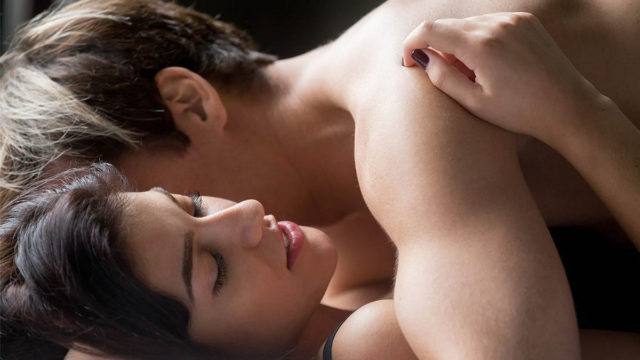 While sexual incompatibility might be affecting your entire relationship, it doesn't have to be the end of the world. This is something you can work on. To help you out, we have curated a list of things you can do to boost your sexual compatibility:
1. Communicate Better
Whether it is outside the bedroom or inside, communication is the key to a healthy and happy relationship. From asking important questions to expressing what you want during sex, you should be able to talk to your partner without hesitation. Talking it out will also help you figure out how big your differences are and how much effort you are willing to put in to resolve them. It is important to be on the same page.
2. Work On Your Intimacy Level
Make genuine efforts to increase intimacy outside of sex. Indulge in kissing, massages, cuddling, conversations, baths and other things you think you'll enjoy with your partner.
3. Get Creative In The Bedroom
Explore your sexual fantasies and try out your kinks to get your sex life back on track. Watching porn together and bringing sex toys into play may also help improve sexual compatibility. But before you do any of that, make sure to discuss it with your partner and see if they are up to it.
4. Therapy
If you think you need some extra help, seeing a sex therapist can help. It can help you work through your problems as individuals as well as as a couple.
5 Evident Signs That You Are Sexually Compatible
Wondering how you'll know whether you and your partner are on the same page when it comes to your sex life? Look for these signs of sexual compatibility:
The spark between the two of you is immediate. While you can take time to explore each other physically and cultivate better (sexual) understanding, you should at least start from a good place.
You have explored your own sexuality, know what you want and don't shy away from communicating your needs to your partner. Your partner understands it and also reciprocates.
When it comes to your expectations from your sex life, you and your partner are more or less on the same page.
Both of you make an effort and take initiative when it comes to maintaining a healthy sex life.
Quality matters more than quantity for you both when it comes to sex.
While lack of sexual compatibility may hamper a relationship, the good news is this is something you can work on. It evolves and develops over time. Shared understanding and needs around sex are what sexual compatibility is all about. #BeALittleMore open to talking about your needs and wants, and working together to find a solution both of you can agree with.
Open up like never before and participate in conversations about beauty, entrepreneurship, mental health, menstrual & sexual health, and more. Desi women, join our community NOW!