You may be strictly following a skincare routine – an AM and a separate PM regimen. But hardly do we ever give our lips much thought. Yes, we do want smooth, pink, and healthy-looking lips, but don't put in much effort. Or, no effort at all. The maximum we do for it is to dab a little lip balm before heading out. That's it. And sometimes not even that! Just apply some lip colour or gloss and we're all ready to head out. But, what about the precious pout? It requires as much TLC as does the rest of your skin.
The Channel 46 caught up with Mini Sood Banerjee, Assistant Director & Head of Marketing at Laneige, to know about some Korean skincare hacks that you should follow for a healthy pout.
1. Exfoliate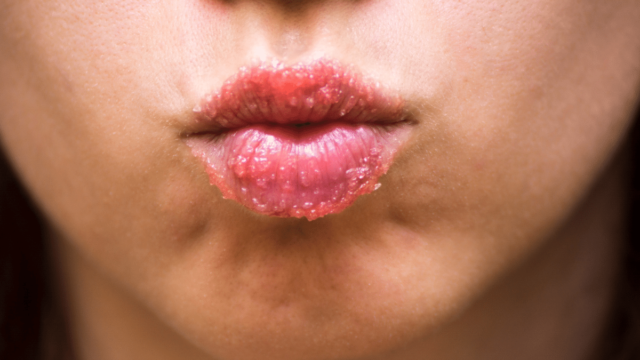 Remove dead skin flakes by gently brushing the lips with a soft toothbrush or a lip brush. Do this once a week to see the results in a few weeks.
2. Hydrate & Moisturise
Lips tend to dry out and become chapped easily. Hence, we should keep applying some hydration balm. Choose one that is enriched with ingredients that keep your pout hydrated, visibly smoothens lip wrinkles, makes it appear fuller and plumper. A lip balm that imparts an immediate cooling sensation just adds to a plumper look.
P.S.: A balm with a separate applicator ensures that the application process is hygienic and hassle-free. You wouldn't have to worry about dipping your unclean fingers into the pot of lip balm while applying it and, thus, aiding in the spread of germs.
3. Keep Yourself Hydrated
We cannot emphasise enough on the goodness of keeping ourselves hydrated by drinking water and fresh juices of vegetables and fruits. And the boon is applicable for keeping your lips hydrated and looking healthy too. Remember to reapply the lip product at frequent intervals, especially after drinking or eating.
3. Protect From The Sun
A sunscreen is essential for your skincare routine, but it is important for your lips as well. Be partial to lip balms that are fortified with SPF to protect them from the harmful UV rays and avoid darkening of your pout.
4. Night Care
Ever heard of lip masks? There are very slim chances that you have. If you are one who hasn't heard of it before, you are losing out on a lot here. Apply a mask at night and wake up to a moist, soft and hydrated lips in the morning. These masks are usually packed with antioxidants, vitamins, and minerals that are potent with hydrating formulas. The moisturising technology creates a film over the lips to lock in the lip mask's hydrating power. Make sure that you go for one that is free of harmful chemicals like parabens and phthalates.
3 Lip Masks That You Can Make At Home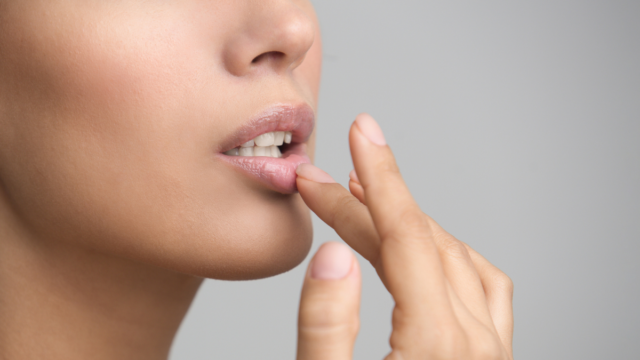 1. Honey & Coconut Oil
Ingredients
1 tsp honey
1 tsp coconut oil
Method
Microwave coconut oil for about 15 seconds or cool it on the stove to soften it.
Mix the honey in it and apply on your lips.
Let it stay for at least 15 minutes before washing it off with water.
Use it for a few weeks to see a visible difference in the fine lines on your lips.
This lip mask is a bit stronger than the others, as it contains both lactic acid (from the yogurt) and citric acid (from the lemon juice). It essentially acts as a lip peel.
2. Yoghurt & Lemon Juice
Ingredients
2 tbsp of Greek yoghurt
1 tsp of lemon juice
Method
Mix the lemon juice in the yoghurt.
Leave the mask on for about 5 minutes and then wash it off with water.
This is an excellent lip mask for making lacklustre skin look healthy. However, avoid it if you have sensitive or super dry lips because the effects of citric acid from the lemon and acetic acid from yoghurt may be too harsh for your pout.
3. Brown Sugar & Olive Oil
Ingredients
1 tsp brown sugar
2 tsp olive oil
Method
Mix both the ingredients together and dab it on your lips.
Leave it as is for 10 minutes.
Next, use your fingers to gently exfoliate for about 3 minutes and then let it sit for another 5 minutes before washing it off with water.
A gentle exfoliator, it is suitable for all skin types. The brown sugar removes dead skin cells, while olive oil thoroughly moisturises the skin.
Open up like never before and participate in conversations about beauty, entrepreneurship, mental health, menstrual & sexual health, and more. Desi women, join our community NOW!