Belonging to the land of the Kamasutra, complaining of a boring sex life doesn't make sense at all. A less than happening sex life only means that you are yet to make the best use of this erotic literature. So, here are 7 sex positions for you to make your sex life rangeen and have oodles of fun in bed and outside. Improvise on them as it suits you and your partner, and have a blast in bed each time you're at it.
1. Stand & Deliver (The Bicycle)
How To Do It:
Lie down on your back and lift your legs to the height of your chest as if you are riding a bicycle.
Let your man stand at the edge of the surface that you're lying on, hold you by the ankles, and then enter you.
You may also place your heels on your guy's shoulders to open your hips for a deeper penetration and press your labia against his penis. He can also flex his thighs to control the depth of penetration.
2. Pearly Gates
How To Do It:
Let your man lie on his back while you ride him in a reverse cowgirl position and lean back to rest your torso over his upper body.
Penetration, in this case, offers a great stimulating opportunity for your G-spot.
While penetrating, your partner can play with your nippes or clitoris, or even experiment with a vibrator.
Read: 11 Sex Positions For Explosive Sex In The Kitchen
3. The Little Dipper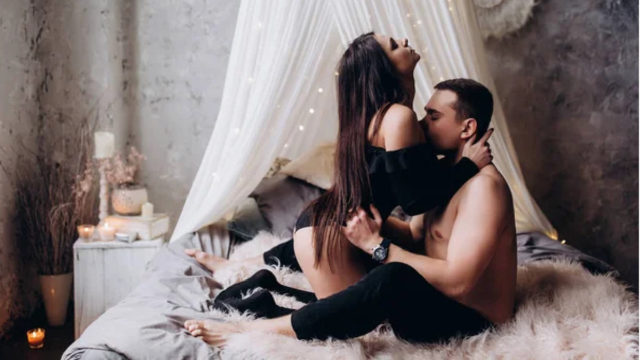 How To Do It:
Sit on the bed, kitchen counter, couch, or chair to hoist yourself over your partner and form the shape of a T.
Allow your man to insert his penis into your vagina or anus.
Next, do tricep dips to move and down his penis.
Ask your partner to play with your clitoris to stimulate you even more.
4. The Socket
How To Do It
Sit in the reverse cowgirl position, bend forward entirely, and then extend your legs back. This way, you'll be lying face down on your partner's body with heads in opposite directions.
Support your body on your elbows.
Let your partner penetrate you, while you or he stimulates your clitoris.
This position gives your partner an entirely different view of your back.
If both of you enjoy spanking, this is one position that allows ample opportunities for it.
5. The Hot Seat (The Man Chair / The Love Seat)
How To Do It
Let your man sit on the edge of the bed or on a chair with his feet kept firmly on the floor.
Sit between his legs and slowly move up and down his penis, adjusting the pace and degree of penetration by pushing your hands against the chair arms or pushing against the floor.
You can decide on the angle of penetration by the degree of bent of your torso.
This position enables you to take the adventure to another level when you stimulate his penis, scrotum, or perineum with your hands while he reaches out for your clitoris and nipples. No wonder, this makes for an amazing G-spot stimulation.
Read: 11 Surprising Health Benefits Of Having Sex Regularly
6. The Flatiron (The Belly Flop / Downward Dog)
How To Do It
Lie down on the bed with your face downwards, hips a little raised, and knees slightly bent. Preferably, prop your lower abdomen up with pillows for convenience, comfort, and to increase the angle of your hips.
It's your partner's turn to enter you after propping himself up with his hands.
This position offers you deep vaginal stimulation while giving your partner the feeling that he is larger.
For your partner to penetrate you for a longer time, he needs to lower the depth of his thrusts while breathing deep throughout.
Experiment with a lubricant for your partner to thrust you for longer before reaching orgasm.
7. H2ohh Yeah (Aquaman's Delight)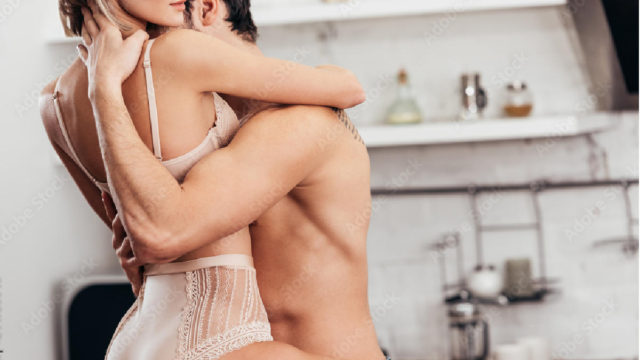 How To Do it
Straddle your partner around his waist while he stands on the floor. Let him support your buttock, so that you don't slip down from your hanging position.
Let him penetrate you and adjust the depth of his thrusts.
If you're looking for a quickie in the bathroom of a pub or in a pool, don't miss out on trying out this one.
Here's your opportunity to know more about how to keep your sex life colourful and fun throughout your life. Yeah, sounds like an impossible dream or an exaggeration? Try out now and thank us later.
Open up like never before and participate in conversations about beauty, entrepreneurship, mental health, menstrual & sexual health, and more. Desi women, join our community NOW!