Serious mental health conditions are often treated on a lighter vein to pander to the audience. As a result, the message that mental health conditions need to be taken seriously and need immediate care and attention falls short of being communicated effectively. But, the same cannot be said about all the movies of this kind.
Here are 6 B'wood movies that have dealt with the topic of mental health in a very matured manner.
1. Dear Zindagi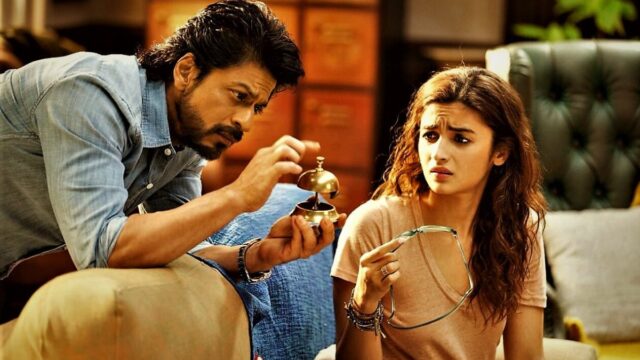 The movie, starring Shah Rukh Khan and Alia Bhatt, addressed the root cause of anxiety, sleeping disorder, and a host of other mental health conditions. Her character, Kaira, enables the audience to realise that social and childhood trauma has long-term repercussions. Such health issues can give rise to other mental health disorders, disrupting the quality of life unless identified and treated at the right time.
In this movie, Kaira seeks treatment from Dr Jehangir Khan, explaining to him all the barriers she faces to live the life that she wants. Dr Khan's identification of her mental health condition and subsequent treatment helps her in creating an identity for herself. This works as an encouragement for others with mental health conditions to seek help and live a normal life.
2. Tamasha
The romantic drama cum comedy movie, starring Ranbir Kapoor and Deepika Padukone, portrays the characters with personality disorders. As depicted by the movie, people living with this mental health condition may manifest a wide range of behaviours and self-images. These can, in turn, affect the way people approach relationships. Here, in the movie, the mood swings that the characters experience affect their self-image and prevent them from nurturing a healthy relationship. The takeaway from the movie is that mental health conditions must be identified and treated at the earliest, so it does it disrupt our relationships.
3. Heroine
The movie tracks the gradual professional decline of the protagonist, Mahi Arora, played by Kareena Kapoor Khan, as a result of Bipolar Disorder. This mental health condition manifests through extreme mood swings from obsessive behaviour to depression. The movie gives out the message that there is on other way than to get the right treatment to keep the symptoms under control and, thus, not let it affect the quality of life.
4. Kartik Calling Kartik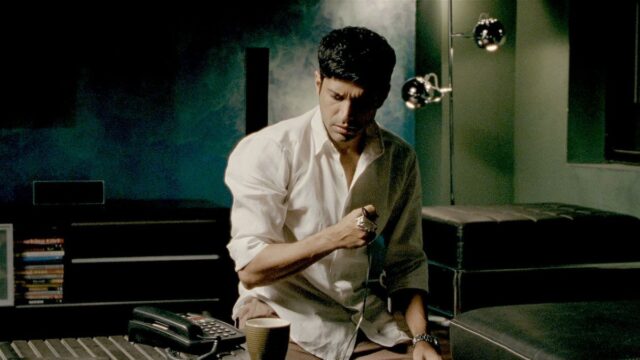 The movie traces the mental health journey of one of its protagonists, Kartik, played by Farhan Akhtar. He experiences hallucinations and delusions but is unaware of the same because he has been living with it without treatment. As a result, despite him being functional in all aspects of his life – personal and professional – he is dumbfounded about why he hallucinates. 
Kartik probably suffers from schizophrenia, a mental health condition that involves imagining characters and situations that do not exist and nurturing false beliefs. Although the movie does not clearly mention that Kartik suffers from schizophrenia, there are innumerable instances where the movie shows him hallucinating and nurturing delusions. This movie too harps on how the symptoms need to be treated immediately, so that they don't spiral out with time. 
5. Judgementall Hai Kya
Punning with the sentence, "Mental hai kya?" that we often use to degrade other people in real life, hallucinates cockroaches, which represents her thought that all men are beasts. The impression arises from her childhood trauma of watching domestic violence of her father on her mother. The up-side-down screen is a close representation of her situation in real life, as she tries hard to solve the murder and save her sister from the unfortunate situation at home. As a result, she oscillates between mood fluctuations and hallucinations as she tries to salvage the situation. The movie yet again teaches us that treatment is the key to keep the symptoms at bay.
6. Sadma
The film unravels the story of Nehalata, played by the late Sridevi, whose memory gets restricted to her childhood days after she injures her head in a car crash. By the chance of events, she gets trapped in a brothel, from where she gets rescued by Somu, played by Kamal Hassan, a lonely school teacher. Somu eventually falls in love with her while looking after her. The message from the movie is that people with mental health disorders need love, care, and treatment to lead a normal life, as opposed to slightful remarks, which are usually always thrown their way.
Open up like never before and participate in conversations about beauty, entrepreneurship, mental health, menstrual & sexual health, and more. Desi women, join our community NOW!