This is the season for festive soirees, night outs, holiday parties and New Year's Eve bashes. While the party season is looming large, the age-old question is again here: What to wear? 
Well, when it comes to getting dressed to the nines, it doesn't get restricted to elaborative metallic dresses but extends way ahead to trendy fashion accessories to add glam to the outfit. From high heels to sneakers, the party shoe category is mounting and it's time to start suggesting accessories that will add the right zing to your feet, making you outshine this festive season.
The Channel 46 caught up with the Managing Director of Melissa India, Ruchi Sally, who lists 7 footwear styles that will bring the right amount of chic to your ensemble this party season.
7 Shoes For The Party Season
1. Stay Bold, Stay Gold (Or Silver)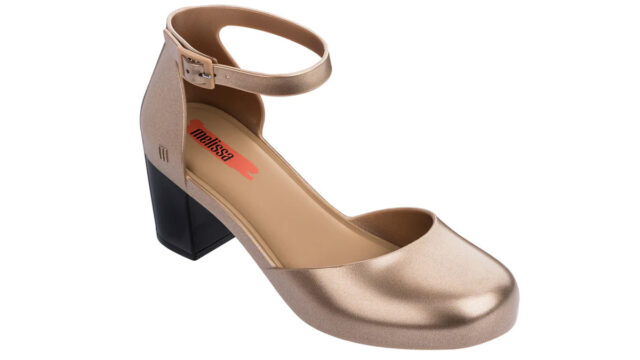 You would have heard this quote before, so take a cue from this, especially when gold is so much in fashion. Since gold heels can be paired with an outfit of any colour, there's no stressing out over the colour combinations. Silver is no different if this shade is what suits your personality or party mood better. To top that, metallic shoes like gold and silver heels can double as an accessory or a statement piece, especially if the rest of your outfit is simple. 
Style tip – Pair the gold, glitter or metallic footwear with your LBD or emerald green dress. Choose between stiletto and mule styles to keep your look appropriately dressed up and classy. Alternatively, go all in with the shades of gold to stand out in a crowd and light up the room for New Year's Eve. 
2. Put On Your Red Shoes & Dance Away The Blues
Red shoes are iconic and, if worn appropriately with contrasted outfits, look irresistibly ravishing. They undoubtedly give a stylish punch to a simple and sophisticated dress and mark a hot style statement. Red shoes and other accessories are a bright accent to the outfit, so you should carefully choose the outfit you want to pair with it.
Style tip – Choose a red and white midi skirt and a white blouse, and pair it with red shoes. If you're crushing on a pair of red footwear, don't go with red accessories, so you don't overdo the colour. Match it with blue or silver instead.
Read: 10 Winter Shoe Styles That Are An Absolute Steal
3. Jazz Up With Fuchsia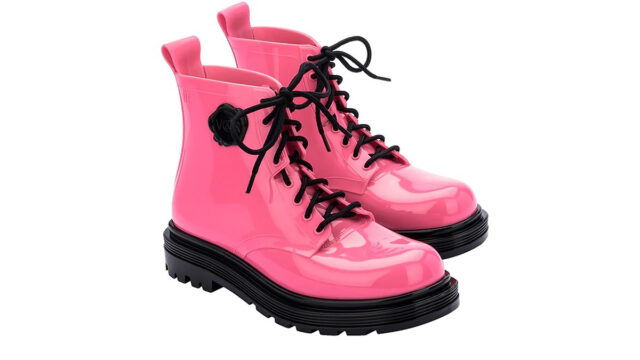 Hot pink is the latest rendition and is a Barbie-core trend, especially in 2022 when the spotlight shifted towards poppy-coloured hues. For shoe lovers at heart, this colour is pretty hard to resist. 
Style tip – Wear your pink high heels with a silver dress for a party or broaden your horizons with pink loafers with a silver or white dress or pants for an office party. A bubblegum-hued sandal is the cutest way to be on-trend this party season.
And if you're really looking for some serious height, choose a chunky sole high heel. Not only will you stand tall but will be super comfortable because it supports the feet with the buckle. For those dancers looking to show off their moves, it is elevated, comfortable and cosy for winter parties all at once. 
4. Velvet Velvet All The Way
Velvet ballerinas are another perfect fashion accessory for the holiday season when you are in the mood to go with flats. When it comes to ballet flats, there's something inherently young about the style. While at their core they're still a flat, light, round-toe shoe, the new breed of ballerina flats has added interest. Whether it's unique straps, buckles, wrap-around ribbons, or a small heel, the modern ballerina flat has everything it needs to be a great party shoe. It's the easy slip-on design or just the right embellishment to rock the party. While metallic shoes will provide your outfit with bling, velvet ballerinas' star power is so strong that it will add a terrific touch of decadence to your party avatar. 
Style Tip – Indulge in getting the bottle green or any deep solid colour velvet pair of ballerinas. Wear it with a chequered mini skirt and a solid dark blouse. 
Read: The Ultimate Shoe Guide For Women
5. Feather For Some Drama
The feather trend has taken from shoes to outfits to PJs and rightly so. Classifying which shoes are party shoes can be a tricky thing to do, but shoes with frills or feathers are definitely made for partying. Not only are they decorative and stylish, but they're also unique and fun, making them ideal for celebratory occasions. If the outfit is simple and the choice is not to break the bank by buying an expensive outfit, choose affordable footwear with a touch of feather trim of hot pink or neon hues to make a statement with the shoes that do not skimp on glitz.  
6. Wear A Pair Of Cowgirl, Girl
*Wink wink* Above and beyond, west-inspired cowgirl boots have been one of the highlights this year. Not all parties call for evening wear and pumps. Some simply call for a chic look and stylish pair of party shoes. For those occasions, a festive pair of booties (no pun intended) make for the ideal footwear. Well for boots, practicality and comfort play an integral design role. But looking at the new styles of boots, it seems as if they are rediscovered for a show, with spindly heels, fancy embellishments, sharp toes and metallic material. They're becoming more popular than ever. 
Style Tip – Embrace high stilettos boots with extra embellishments or metallic knee-high boots with a trench coat for a white winter party. Get a chic look and stay cosy at the same time.
7. Rock Your Socks-N-Sandals Look
If you have ever browsed Pinterest or followed fashion runway season launch, you would have noticed another famous trend that is getting very popular is socks and sandals. So, go ahead and buy some sheer polka-dotted socks and wear it with the pre-loved sandals and turn the everyday footwear into bonafide party shoes.
Open up like never before and participate in conversations about beauty, entrepreneurship, mental health, menstrual & sexual health, and more. Desi women, join our community NOW!