Veganism is an ethical choice to abstain from the use of animal products, in food or lifestyle. Instagram feeds show several celebrities that are switching to a vegan diet for numerous reasons. The question, what is veganism, still remains unclear. Some believe that becoming a vegan is just about switching to plant-based options. However, veganism is not just about food; it is a lifestyle. A way of living that eliminates the animal-based component entirely from food, clothing, cosmetics and any other forms. Vegans eat plant-based food, wear cruelty-free clothes and makeup, do not use animal-tested products, and do not promote the use of animals in the tourism and entertainment industries. Read this article to know more about what is kapha dosha.
TC46 got in conversation with cure.fit's Holistic Health Coach, Manasa Rajan who shares reasons to take up veganism and 5 nutritious vegan recipes that are full of nutrients.
1. Reasons to turn toward veganism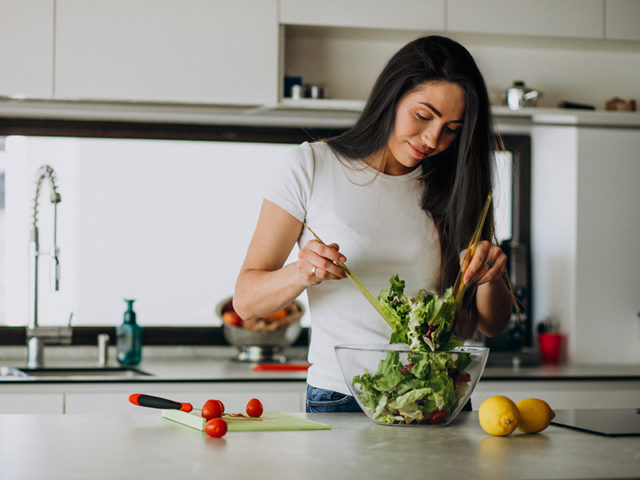 Environmental impact: There is a huge ecological consequence with factory farming, carbon emissions, habitat destruction with large tracts of land used to grow livestock feed.
Ethical reason: There is an ethical perspective, that as human beings, we are becoming more conscious of the idea that animals do not exist to serve our needs, or that they are sentient beings.
Health perspective: Of course, from a health standpoint, people eat plant-based foods and avoid animal products, because it is a disease preventative approach and promotes longevity. Most of the Blue Zone communities (traditional communities with the longest life span and health span, with a very low incidence of chronic diseases), eat predominantly plant-based.
2. Plant-based foods are in purview of vegans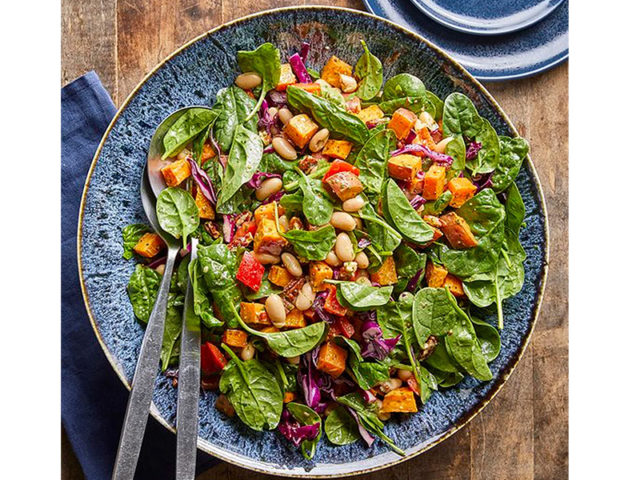 Human body requires adequate calories, fibre, macronutrients and a diet rich in micronutrients – minerals, vitamins, antioxidants.
Vegans can eat all plant-based foods:
Fruit
Vegetables
Grains
Lentils
Beans
Nuts
Seeds
Spices
What they avoid are animal products:
3. Nutrient dense diet plan can help a person thrive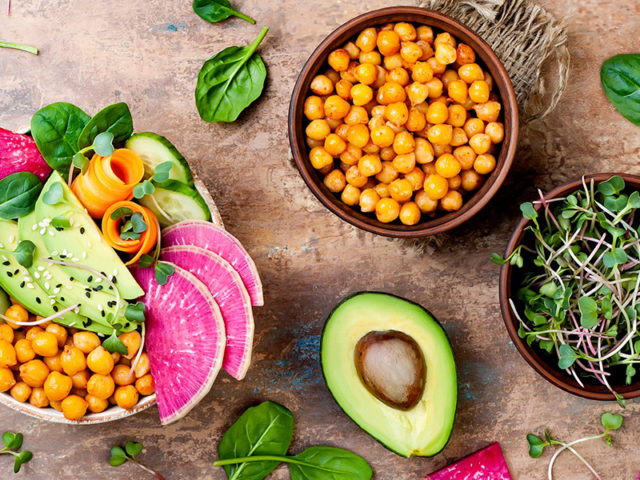 A colourful plant-based (whole foods ) diet, is incredibly nutrient dense and can help a person thrive and be healthful, energetic and avoid the typical chronic diseases that come with eating a more traditional diet filled with processed foods and excess of dairy or meat!.
With a Vegan diet, like with all other diets, it is important to eat mostly whole foods – unprocessed, whole, with its fibre intact. It is also equally important to fill your plate with colourful vegetables and fruit, to ensure a variety of vitamins, minerals and antioxidants.
In fact, by eating vegan diet/ plant foods, one can avoid and even reverse obesity, high cholesterol, diabetes and more.
4. Myth busted: veganism creates deficiency of vitamin B12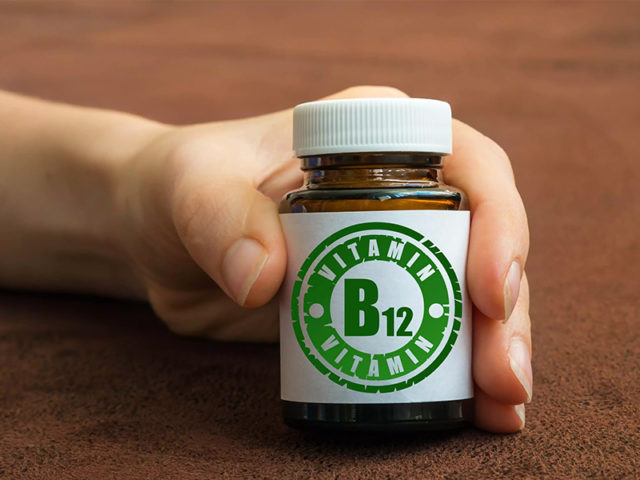 There is one nutrient that is hard to get enough of, but the reason for that lies more in the modern farming system and less in veganism. Vitamin B12. Vitamin B12 is not produced by animals, it is produced by the microbes that live in the soil. So, plants have it and when animals consume the plants, they get it. But because of chlorinated water and pesticides, we are not able to get this vitamin. Animals too are given this as a supplement, that's the reason, dairy and meat sources have vitamin B12. So, as vegans, it becomes necessary to take a fit B12 supplement.
5. 5 lip-smacking vegan recipes
Veganism has caught the attention of the world as people are trying to transition away from meat-based diets. It encourages a completely plant-based meal that excludes all animal products. A vegan diet offers plenty of flavourful and vibrant dishes, both sweet and savoury. What's more, they are healthier for your body! Take a look at the following vegan recipes to see for yourself!
1. Smoothie Bowl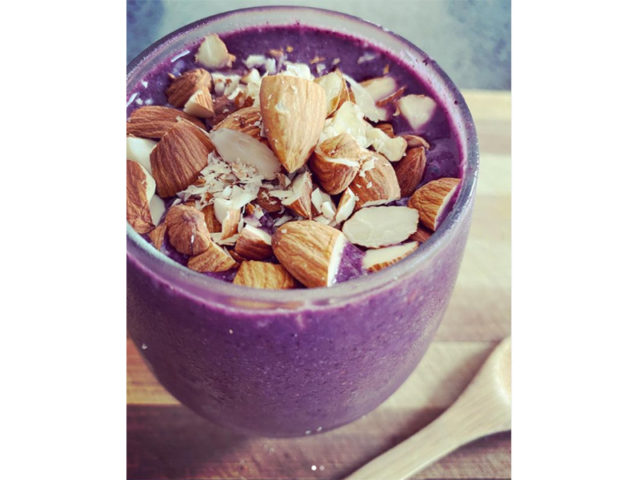 When we think about eating more nutrition-dense foods to impact our health and build immunity. The most important consideration is the variety of colours on our plate (or bowl). Every pigment and colour in fruit, vegetables and grains has a certain range of unique plant nutrients, which impacts our health in a powerful way! The brighter the pigment, the more intense the impact. Think berries, dark greens, black beans, red rice and more. Try this delicious and easy recipe now!
You Will Need:
1 ripe banana
1/4cup soaked cashews (kajoo)
1 cup frozen fruit (mango/berries/pineapple/seasonal fruit)
5 dates (khajoor)
Ice
Method:
Blend all ingredients together.
Add chopped fruit, nuts, granola as toppings to create a cold dessert or breakfast that is phytonutrients rich!
2. Black Channa Patties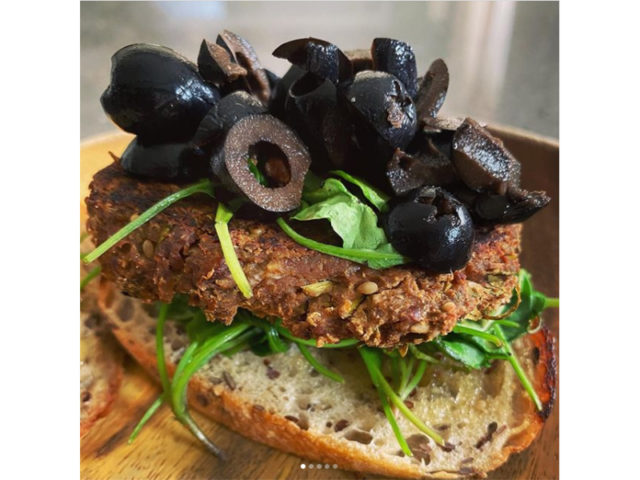 The easiest way to get your meals to be more satiating, fibre dense and mineral-rich, is to add beans! Beans are great for bone health, heart health and gut health and perfect for diabetics and PCOD. An interesting way to eat more beans is to make these patties that are great for sandwiches, rolls and in a salad!
You Will Need:
2 cups of boiled black channa
2 medium-sized onions
2 amlas de-seeded
4-5 green chillies
A big handful of cilantro (dhaniya)
3 tablespoons of sesame seeds (til ke beej)
2 tablespoons of roasted cumin powder (jeera)
Salt
2 tablespoons of cold-pressed oil (or olive oil)
Method:
Mix and grind to form a coarse paste.
Make large patties and bake in the oven at 180*C for 15-20 mins.
And enjoy!
3. Fruit Dessert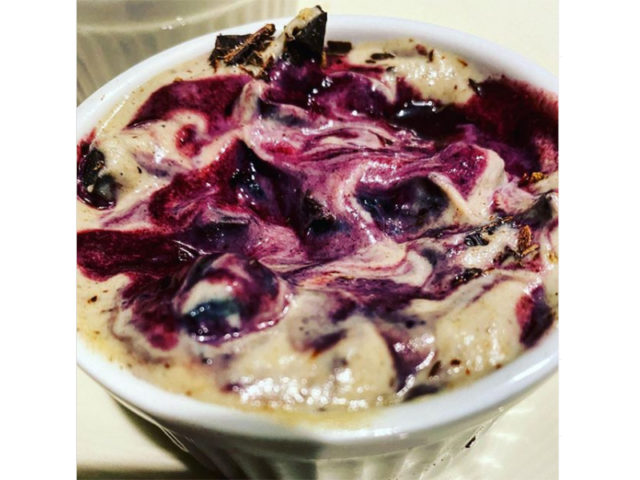 Eating healthy doesn't mean boring, tasteless food or a life without pleasure. It is about loving the vast range of colourful, juicy, nutrition-dense foods.. it is about abundance in your food choices and abundance (no portion control) on your plate. To let appetite and satiety determine your food choice, not control. This dessert is a perfect pick me up, comforting, creamy, flavourful and fruit sweetened.
You Will Need:
1 cup cashews soaked (kajoo)
10-12 soaked dates with its water (khajoor)
Zest of a lime
Pinch of salt
1/2 teaspoon vanilla extract
Method:
Blend to a creamy consistency. Like whipped cream.
Layer with fresh fruit. Mangoes or berries. Grate some dark chocolate.
Eat chilled!
4. Baked Whole Grain Mathri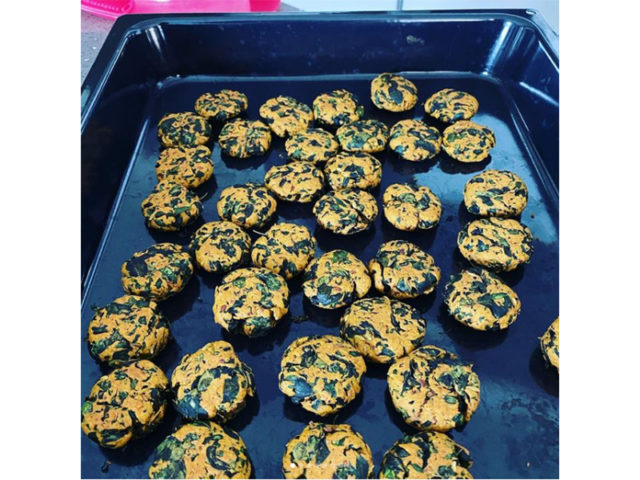 This is a very non-traditional approach to Mathri, but a nutritious and guilt-free one! The Mathri recipe can be used for the monsoon!
You Will Need:
2 cups of moringa leaves washed (shahjan)
1-1.5 cups of chopped methi greens
1 cup of whole wheat flour
3/4 cup of besan or chickpea flour
4-5 tablespoons of cold-pressed coconut oil
2 tablespoons of sesame seeds (til ke beej)
2 tablespoons of flaxseed powder (alsi)
1 teaspoon of baking powder
1 teaspoon of baking soda
Fennel seeds (saunf)
Kalonji seeds
Cumin seeds (jeera)
Asafoetida (heeng)
Red chilly powder
Turmeric powder (haldi)
Dry ginger powder
Dry mango powder (amchur)
Salt to taste
Method:
Mix the above in a stiff dough, with a bit of water.
Preheat the oven to 200*C.
Make small balls and flatten them slightly.
Bake for 15 mins. Turn the Mathris and bake for another 10.
Let them cool to crisp up.
5. Veggie Besan Chilla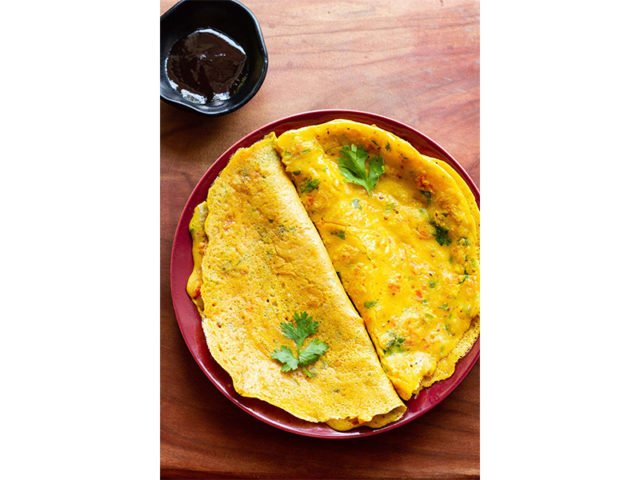 A simple besan chilla, upgraded to be immune boosting and nutrition-rich, in this simple recipe. This recipe is good for 3-4 servings. You can eat this directly after your workout and put all the required nutrients to your body.
You Will Need:
1 carrot
1 onion
1/5th of a small yellow pumpkin (you can use vegetables as per your choice)
2 teaspoons of kalonji
2 teaspoons of jeera
1 teaspoon of red chilli powder
½ teaspoon of turmeric (haldi)
2 tablespoons of sesame seeds (til ke beej)
1 teaspoon of cooking soda
Salt
1 ½ cups of besan
Water
Coconut or olive oil
Method:
Start with grated vegetables. Mix well.
Add all the spices next and add cooking soda.
Take besan and mix it with the vegetables and spices.
Next, add water to the dough and mix well. Make sure the mixture is not very thin.
Take small amounts of the mixture and spread it on a hot pan.
Put a spoonful of oil over the chilla and let it cook.
Flip it when brown and let the other side cook.
Enjoy with chutney or pickle.
6. A plant-based diet improves immunity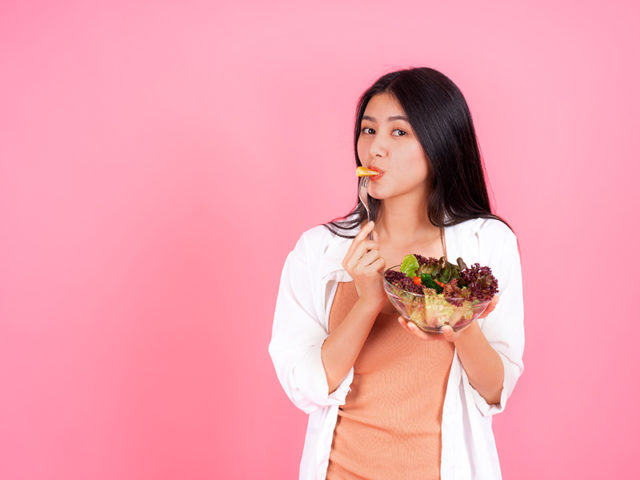 When we eat more whole plant foods in our diet, it impacts our gut health in a significant way! With the increased fibre, the good bacteria in the gut thrive. This improves the body's ability to digest and absorb nutrients better!
Eating more fruit, veggies, lentils, beans, whole grains, nuts, seeds and spices, also means having more minerals, vitamins, antioxidants, in your diet. Which creates an abundance of nutrients, which are more bioavailable for absorption!
Lentils, beans, seeds are great sources of protein, calcium and magnesium for instance. Sesame seeds have ten times more calcium than milk!
Nuts, seeds, and avocado cold-pressed oils are great sources of essential omega fatty acids.
In fact, because of the nutrition impact, a plant-based whole foods diet can improve immunity and reduce the risk factors associated with chronic diseases like diabetes, PCOD, heart disease and can even help prevent and reverse them.
These vegan recipes are proof that vegan food doesn't have to be a boring salad or bland smoothie. It can be complex, delicious dishes from multiple cuisines, which even a non-vegan would love. So give these dishes a try and see yourself embrace a healthier life with no compromise.