Since a majority of the people living in India are vegetarians, a large number of vegetables are cooked and consumed in Indian households each day. While all of them are healthy, not all of them score high on the taste meter. The struggle is real when mothers try to make healthy dinners for picky eaters by adding nutritional vegetables, hoping they will develop the taste for them. Unfortunately, not only kids, but many adults also dislike Indian staple dishes like bitter gourd (karela), pointed gourd (parval), yam (suran) and sweet potato (shakarkand).
Unfortunately, pizzas are fast replacing parathas in the Indian diet, leading to a rise in childhood obesity, type 2 diabetes and high cholesterol. FInding innovative ways to prepare healthy dinners for picky eaters is now the need of the hour. Here are some simple recipes that will allow you to make yummy meals for your family, while sneaking in tons of nutrition.
5 Healthy Recipes For Picky Eaters
1. Baked Sweet Potato Fries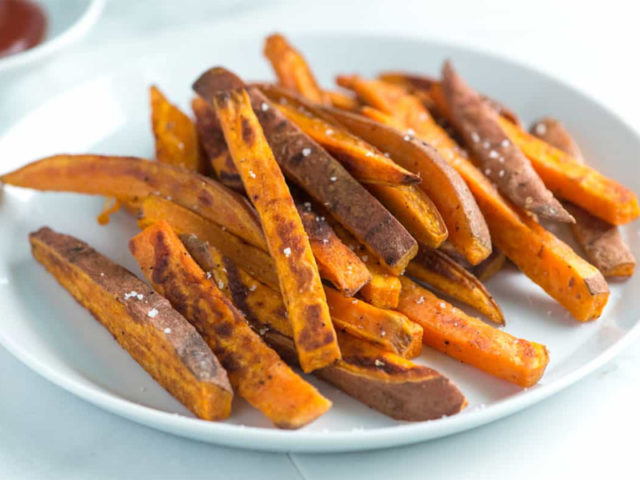 Every child loves fries, whether they are from Mcdonalds or prepared at home. Although it is an easy snack to serve to picky eaters, it is also extremely unhealthy. These deep fried french fries are an occasional indulgence at best, they cannot be a part of our regular diet. These baked sweet potato fries are a great substitute as they pack in all the flavour while being healthy at the same time.
Course: Snack
Nutritional Value Per Serving:
Calories: 287
Carbohydrates: 46gm
Fat:10gm
Protein: 3.6gm
Ingredients:
2 sweet potatoes
1 teaspoon salt
3 tablespoons vegetable oil
½ teaspoon black pepper powder
Method:
Preheat the oven to 200 degrees celsius.
Line a baking tray with a baking sheet and spray oil on the sheet.
Cut the sweet potatoes into wedges.
Add the sweet potatoes, oil, salt and pepper to a bowl and toss till the sweet potatoes are coated well.
Place the sweet potatoes in a single layer on the baking tray and bake for 10 minutes.
Flip the sweet potatoes and bake for another 10 minutes.
Serve with mayonnaise or ketchup.
2. Lauki Ki Kheer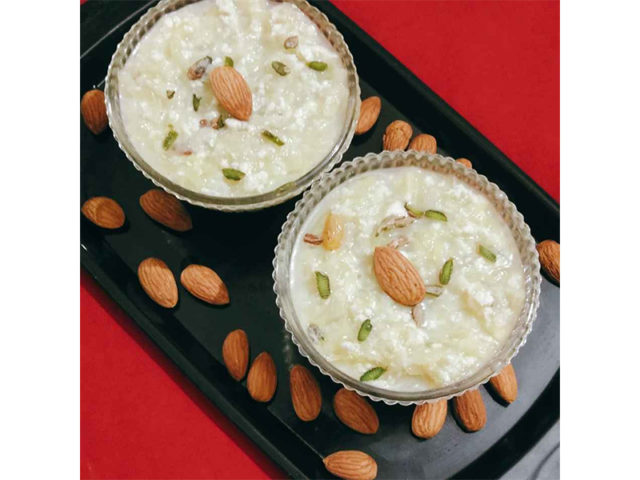 All children love sweets. While keeping them away from sugar altogether doesn't seem likely, we can definitely steer them away from candies to healthier alternatives like this one. Lauki ki kheer combines the health benefits of bottle gourd (lauki) with the nutrients of milk to present a lip smacking dessert that is sure to be a hit with the picky eaters at home.
Course: Dessert
Nutritional Value Per Serving:
Calories: 152
Carbohydrates: 14gm
Fat:6.5gm
Protein: 4gm
Ingredients:
1 cup grated bottle gourd (lauki)
3 tablespoons sugar/jaggery
A pinch of cardamom (elaichi) powder
2 cups of low fat milk/ almond milk/ oat milk
Method:
Add the milk to a thick bottomed pan.
Add the grated bottle gourd (lauki) and cook for 15-20 minutes.
When the bottle gourd is cooked well, add the sugar/jaggery and cook for another 2 minutes.
Add the cardamom (elaichi) powder and mix.
Let the lauki ki kheer cool down before putting it in the refrigerator to chill.
3. Oats Idli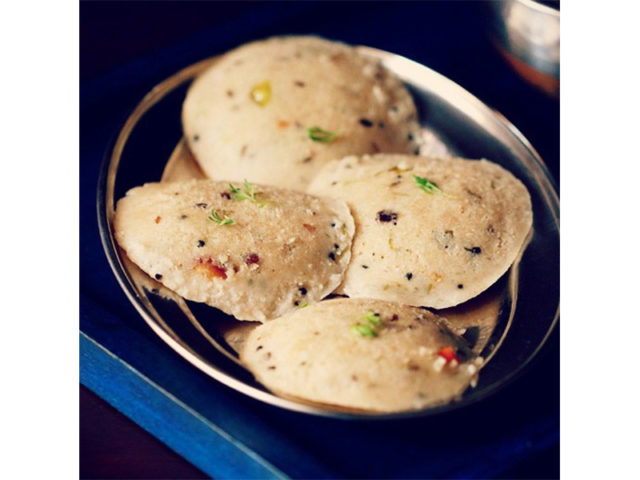 Idlis are easy to make and convenient options when it comes to preparing healthy dinners for picky eaters. Although normal idlis are very healthy too, they cannot be made instantly as the batter needs to ferment overnight. These oats idlis are a great breakfast idea for mornings where the women of the house are pressed for time. These idlis can be enjoyed with coriander chutney, coconut chutney, sambhar or even with ketchup. You can also add other vegetables like french beans, peas and capsicum.
Course: Breakfast
Nutritional Value Per Serving (2 idlis):
Calories: 72
Carbohydrates:11gm
Fat: 2gm
Protein: 3gm
Ingredients:
1 cup instant oats
½ carrot grated
½ teaspoon mustard seeds (rai)
½ teaspoon cumin seeds (jeera)
5-6 curry leaves (kadi patta)
8 cashew nuts (kaju)
1 teaspoon bengal gram (chana dal)
Coriander leaves (dhaniya patta)
1 teaspoon black pepper
5 tablespoons yogurt (dahi)
Salt to taste
A pinch of asafoetida (hing)
½ cup semolina (rawa)
4 tablespoons oil/ghee
1 teaspoon fruit salt
Method:
Run the instant oats in a blender to make a fine powder.
Take 2 tablespoons of oil/ghee in a pan and heat.
Add the mustard seeds, cumin seeds, curly leaf, bengal gram, cashew nuts and asafoetida to make the tempering.
Add the semolina to the prepared tempering and roast on very low flame for 1-2 minutes.
Add the powdered oats and cook for another 2 minutes.
Add the salt and pepper powder to the mixture.
Transfer to another container and leave to cool.
Add chopped coriander leaves and grated carrot to the mixture.
Add the yogurt and mix.
Add one cup of water.
Let the batter rest for 15 minutes.
Take water in a steamer and let it come to a boil.
Grease the idli moulds with a little oil or ghee.
Add half teaspoon of fruit salt to the batter and mix well. If you are making the idlis in two batches, divide the batter into two parts and add the fruit salt just before steaming the idlis.
Fill the idli moulds with the prepared batter and put them in the steamer.
Steam for 15-20 minutes till an inserted knife comes out clean.
Remove the moulds from the steamer, let the idlis cool for 5-7 minutes and remove.
3. Sprouts Bhel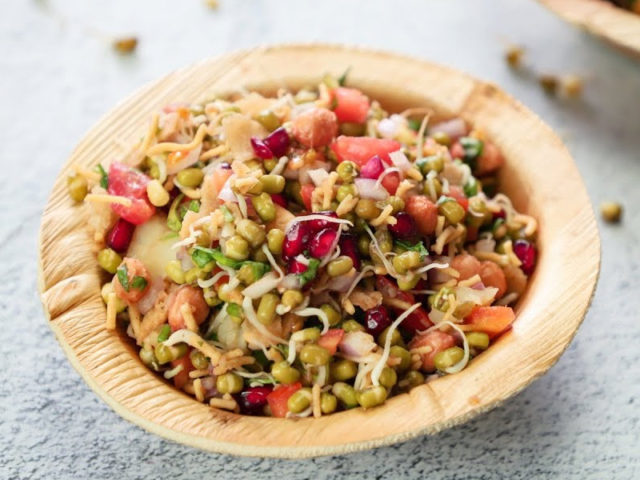 Incorporating sprouts in their diet is a great way to plan healthy dinners for picky eaters. While it is difficult to get fussy eaters to eat sprouts otherwise, adding them to a chatpata bhel will have even the most difficult eaters relish them without any complaint. This bhel makes for a great snack option on hot summer days.
Course: Snack
Nutritional Value Per Serving:
Calories: 125
Carbohydrates:22gm
Fat:11gm
Protein: 8gm
Ingredients:
1 cup puffed rice (kurmura)
½ cup mixed sprouts
1 tomato (chopped)
1 onion (chopped)
1 boiled potato (chopped)
2 tablespoons lemon juice
1 teaspoon chaat masala
Chopped coriander leaves (dhaniya patta)
Roasted peanuts (optional)
Rock salt to taste
Red chilli powder to taste
Method:
Add the puffed rice, sprouts, tomato, onion, potato, peanuts and chopped coriander leaves to a large bowl.
Add the rock salt, chaat masala, red chilli powder and lemon juice and mix well.
5. Vegetable And Cheese Paratha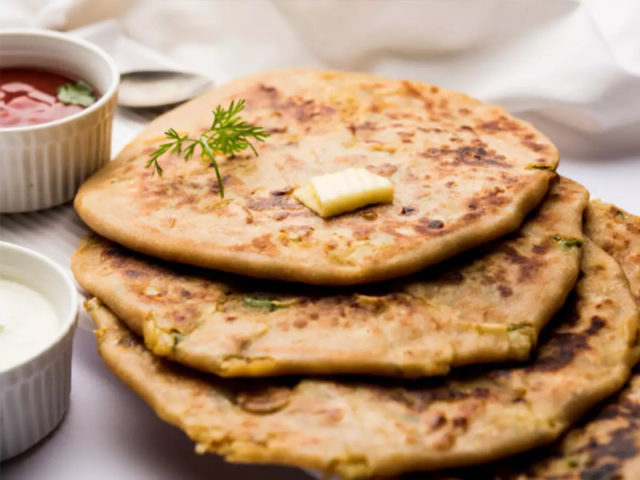 A golden idea for women looking for healthy dinners for picky eaters, these parathas are a perfect amalgamation of cheesy goodness with the nutrition from assorted vegetables. You can add or eliminate any vegetable from the recommended list and the paratha will still taste great. This option is also very convenient as the paratha makes for a one dish meal that works for children and adults, saving women from spending multiple hours in the kitchen cooking separate meals for all.
Course: Lunch/Dinner
Nutritional Value Per Serving:
Calories: 300
Carbohydrates:40gm
Fat:13gm
Protein: 8gm
Ingredients:
1 cup refined flour (maida)
1 cup wheat flour
5 tablespoons ghee
½ cup grated cheese
1 teaspoon cumin seeds (jeera)
2 tablespoons grated carrot (chopped)
1 onion (chopped)
1 boiled potato (mashed)
½ cup boiled peas (mashed
Chopped coriander leaves
Salt to taste
Red chilli powder to taste
Method:
Mix the refined flour, wheat flour and salt and knead a soft dough.
Leave the dough to rest for 15 minutes.
Heat one tablespoon of ghee to a pan and add cumin seeds.
Once the seeds crackle, add the carrot, potatoes, onions and peas.
Add salt and red chilli powder.
Cook till the vegetables are soft.
Add the grated cheese and mix.
Let the mixture cool down completely.
Make 2 rotis of the same size with the dough prepared.
Spread ghee on one of the rotis and spread the vegetable and cheese mixture.
Place the second roti on top of the first, pressing and sealing all sides as you go.
Heat a pan and add a little ghee.
Cook the paratha till it is golden brown on both sides.
Planning and cooking healthy dinners for picky eaters can be a mammoth task for the women of the house. However, with a little bit of research and creativity, mothers and wives can easily manage to come up with ideas that match the taste buds of the fussy eaters and fulfill their nutritional quota for the day. All of the abovementioned recipes can be tweaked to include food items that he picky eaters do like. The idea is to camouflage the taste of the things they don't eat with the ones that they are fond of.