The second trimester of pregnancy occurs between the 14th and the 26th week. It is a turning point for both mother and the baby as the foetus starts to grow in length and weight during this time. During the second trimester, you will start to feel better as the worst nausea phase is over. Of course, a lot goes inside your body this time and thus, some discomforting symptoms can still show up. To deal better with your pregnancy symptoms during this time, you have to know more about them. Here is what to expect during the second trimester of pregnancy.
In collaboration with The Channel 46, Dr Bharathi Ramesh, Senior Consultant – Obstetrician & Gynaecologist, Motherhood Hospitals, introduces to the basics of what you can expect during the second trimester of your pregnancy.
10 Symptoms & Precautions For The Second Trimester Of Pregnancy
During the second trimester you will feel your body changing emotionally and physically:
1. Your Belly & Breasts Grow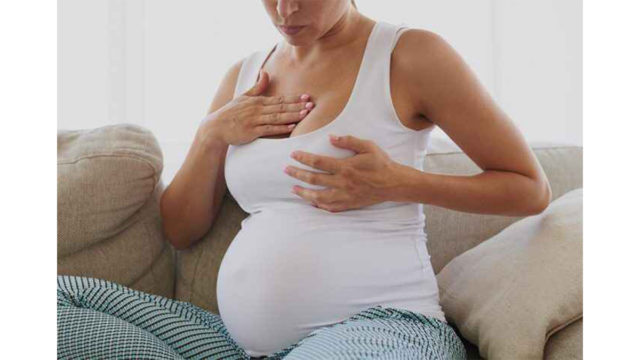 Your belly starts to grow in size as the uterus makes more space for the foetus. At the same time, your breasts will also increase in size. Hence, it is recommended that you wear comfortable clothing during this time.
2. Changes On Your Skin
During pregnancy, your body goes through a lot of hormonal changes which can lead to visible consequences on your skin as well. These hormonal changes can stimulate the pigment bearing cells from which you may notice brown patches on your skin or dark lines near the abdomen. Sun exposure can worsen such issues and it is always recommended that you use sunscreen lotions when you are outdoors. However, these changes are temporary and fade away with time.
Read: 5 Early Signs Of Pregnancy, According To A Doctor
3. Nasal Problems
Your hormone levels fluctuate during pregnancy and your body makes more blood, which can cause the mucous membranes to swell and, thus, they become vulnerable to bleeding. This is the reason why stuffiness and nosebleeds are common for pregnant women. Dabbing petroleum jelly around your nose or saline drops can help with the congestion and avoid bleeding. Apart from that, you should be drinking plenty of fluids to mild down the symptoms.
4. Feeling Dizzy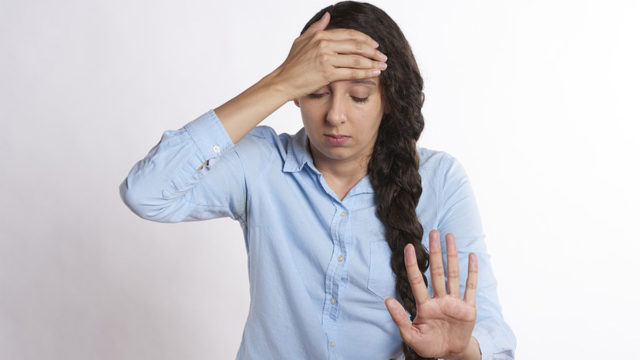 Feeling dizzy is common during pregnancy as your blood circulation changes during this time. To avoid dizziness, drink plenty of fluids and avoid standing for a long period of time. Try lying down when you feel dizzy, if you can.
5. Muscle Cramps
Muscle cramps are very common during this time especially in the legs, which often become a nuisance at night. To mild the symptoms, try doing calf exercises and stretching before bed. Wear comfortable and supportive shoes. Having a warm bath or ice massage too can be considered.
6. Issues With Gums & Teeth
Your gums become more sensitive during pregnancy and a slight bleeding can occur with normal brushing or flossing. To avoid it from happening, you can opt for a softer toothbrush and try raising your mouth with salt water. As we know that frequent vomit is quite a common thing to experience during pregnancy, it can also negatively affect the enamel by eroding the layer of it. It is very crucial to take care of your dental health during pregnancy.
Read: Prescribed Diet For First Trimester Of Pregnancy, According To A Gynaec
7. Braxton Hicks Contractions
You will feel some mild contractions and tightening in your abdomen area, which are more likely to happen after indulging in physical exercise or sex. This symptom is quite normal among pregnant women. But it needs immediate medical attention, if it has become consistent and harsher with time as it can be a sign of pre-term labour.
8. Vaginal Discharge
You might notice a white vaginal discharge which is normal unless it is smelly and comes with soreness, pain and itching in the vaginal area. In such cases, you need to contact your healthcare provider as this can be a sign of Urinary Tract Infection.
9. Urinary Tract Infections (UTIs)
If you experience symptoms like an urge to urinate that can't be delayed, sharp pain during urination, urine that is cloudy or has a strong smell. Or, if you have a fever or backache, contact your healthcare provider as it can be the symptoms of Urinary Tract Infections, which can cause complications in your pregnancy. They can get severe if left untreated and can also lead to negative effects on your kidney. So, go see your doctor as soon as you experience such symptoms.
10. Emotional Changes
During your second trimester, you will feel less tired and slightly more enthusiastic about having a baby as compared to your first trimester. You will still feel anxiety from time to time and you should know that it's normal. Surround yourself with a supportive environment and utilise your time learning about parenthood.
3-Point Checklist Of Things To Do
You need to be regular with hospital visits to track the growth and development of your baby. Hearing your baby's heartbeat or looking at the scans would be the highlight of this phase of the pregnancy.
You have to take the best care of your body with a good diet and lifestyle. It is also a very crucial phase where you have to learn about pregnancy and baby care. You can also opt to go for baby care classes where you will also find a supportive environment, company of other soon-to-be parents, knowledge about foetal development, and how to take care of your baby after he/she is born.
Above all, you have to take care of your own body and be mindful of giving the best to your upcoming family.
Open up like never before and participate in conversations about beauty, entrepreneurship, mental health, menstrual & sexual health, and more. Desi women, join our community NOW!