Children's movies have so much more to them than what meets the eye. While appealing to the innocent curiosity of the little ones, they also indulge the child-like souls of adults that never stop craving ingenuous experiences. Hamare andar chhote bachchon ko jagaa dete hai, hai na? Make the most of this 14th November to catch up on a children's movie (or two) that hasn't lost its appeal among kids and adults alike, and never will. Have a free day? Get hold of your favourite snack and binge away on your favourite OTT platforms with your kids in tow.
Here are 10 movies you can choose from.
1. The Lion King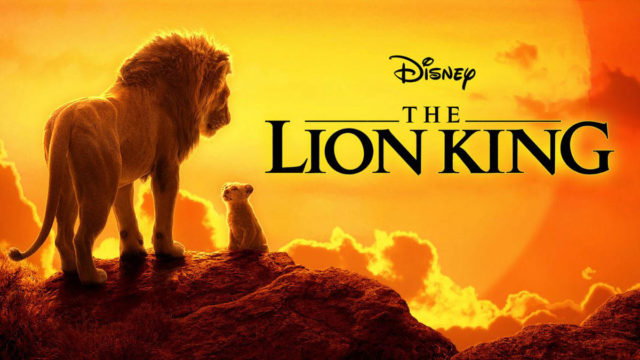 The hair-raising animated movie set against the African savanna makes a make-belief wildlife scenario look like reality. Woven around a gripping story of how a young lion cub overcomes tragedy and betrayal to chart his way to the top of his Pride and become crowned as the Lion King through sheer grit and intelligence.
Watch It On: Hotstar + Disney
Read: 5 Patriotic Movies To Keep The Josh High
2. Krrish
Krishna AKA Krrish is pulled towards using his just-discovered superpowers and fulfilling the role of a masked hero, the primary purpose of his life. However, there is more than what meets the eye. Once he does give in to the urge of taking on his new persona, he is magnetically drawn towards his lost legacy.
Watch It On: Sony LIV
3. Parent Trap
A romantic, popcorn flick that tells the story of separated identical twins meeting at a summer camp just by chance. They swap identities to meet the other parent living in a different part of the world. The twins decide to reveal their identities to their parents at a hotel in San Francisco. This leads to a happily-ever-after ending of the parents meeting and deciding to remarry. Aww, such a feel-good movie!
Watch It On: Disney + Hotstar
4. Raju Chacha
Siddhant Rai, a wealthy businessman hires Anna as the governess for his three children. In the sub-plot, Sekhar woos Anna, who gets a hint of his fake stories but eventually ends up falling in love with him. But she soon gets to know about the real him and that ends in a breakup.
While relatives try to make claims over Siddhant Rai property after his death, Sekhar appears posing as their paternal uncle, Raju Chacha. Anna understands he is Sekhar, who again convinces her to fall in love with him. However, a hilarious turn of events arises when another man introducing himself as the real Raju Chacha appears. A tale of mistaken identity always keeps audiences on tenterhooks, and this movie is no different.
Watch It On: Prime Video / MX Player
5. Chachi 420
Selfless love of a divorced father eggs him to take the extreme step of taking up the role of a nanny to his only daughter, who lives with her mother and maternal grandfather. A dramatic turn of events occurs when the grandfather falls in love with this nanny, who is actually his ex-son-in-law, making the movie fun to watch for children and adults alike.
Watch It On: Amazon Prime
Read: 7 Mom-Centric Movies To Celebrate Your Maa
6. Mowgli (Hindi) / Jungle Book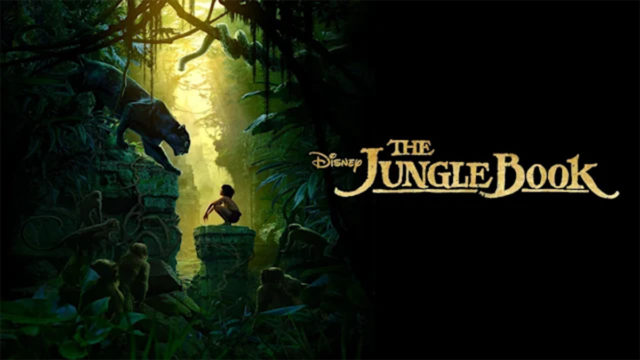 Yet another movie set in a fascinating wildlife scenario, this classic never feels like a bore even if you've binged on it an uncountable number of times. It narrates the story of a boy raised by animals since childhood. Hence, he's picked by the mannerisms and lifestyle of the protective animals that are his only family. He jumps from tree to tree, hunts like animals in the wild, and talks their language, and participates in turf wars like them. Because he knows no other life. But life takes a serious turn when he comes across his human origins.
Watch It On: Netflix
7. Home Alone
The fact the Home Alone franchise flaunts a series of five movies talks volumes about its success. And you know it's relevant even today because the suspense keeps you on tenterhooks every time you watch them. The tale revolves around a boy who gets separated from his family while travelling to their vacay destination and then, in an unexpected turn of events, he finds himself saving his home from a pair of burglars through sheer wit and presence of mind. The story remains constant across the five series, only the holiday destination is different every time.
Watch It On: Disney + Hotstar
8. Bhootnath
A family of three moves into a new house, parents along with their son, Banku. Soon they discover a harmless ghost – Bhootnath in the Nath Villa and Banku strikes up a friendship with him immediately. They discover that Bhootnath isn't too happy about the new inhabitants moving into his home. The little boy is intrigued to know the reason why the ghost is stuck in his earthly confines and genuinely wants to help him achieve salvation.
Watch It On: Disney + Hotstar
9. Stanley Ka Dabba
A very endearing story that mirrors the simplicity and innocence of children and their quick wit amidst incidences of bullying. Here, the bully is an adult – their teacher, who forces children to share their food with him. To the extent that he refuses them entry unless they carry a lunchbox to school every day, without fail. 
Watch It On: Disney + Hotstar
10. Mr India
A poor but large-hearted man loves to take children to the safe and warm confines of his home, despite his restricted means. He decides to put his scientist father's invisibility device to good use, when he comes to know about it, for the wellbeing of his adopted children. Not just that, he makes good use of technological advancement for a national cause, saving the country from the harmful clutches of a megalomaniac.
Watch It On: Zee 5
Open up like never before and participate in conversations about beauty, entrepreneurship, mental health, menstrual & sexual health, and more. Desi women, join our community NOW!