India, as a country, is yet to reach a consensus on the grave matter of marital rape. While the country is widely divided in their opinions on the subject, even the judiciary system has not been able to reach a definite conclusion regarding it. As marital rape continues unabated in innumerable households across India, the National Family Health Survey-5 (NFHS-5) of the year 2019-21, paints a marginally different picture of the male-female dynamics in the country.
It is no secret that India is a country of contrasts. No wonder, the findings of the survey accurately represent this contrasting fabric of the country. There is definite progress that the country seems to have made in its mindset and the way it approaches the rigidly segregated gender roles. However, the newly revealed statistics also feel like for every step we take forward, we take five steps backwards. And that is disgruntling, to say the least.
Here's shedding light on the revelations of the National Family Health Survey-5 (2019-21) for you to #BeALittleMore aware of the male-female dynamics in society. The survey interviewed males and females between the ages of 15 years and 49 years.
A Married Woman Refusing Sex With Her Husband Is Justified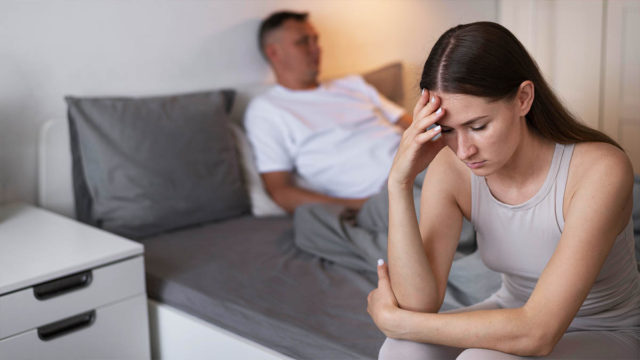 The concept of marital rape is still a debatable matter in India. At a time like this, the recent findings of the National Family Health Survey-5 (2019-21) have a slightly different story to tell. The survey has revealed that 82% of women participants believe that they have the right to refuse sex to their husbands in the presence of these three instances – if he has been diagnosed with STD (Sexually Transmitted Disease), if he has sex with women outside marriage, and if she is tired or not in the mood. More than women agreeing to their right of refusing sex to their husbands on certain grounds, the response of the male participants comes as a relief.
A significant 66% of men believe that their wives have the right to refuse sexual intercourse on the basis of these three above-mentioned factors. Lakshadweep, Mizoram, and Goa lead the list with 94.2%, 93.3%, and 91.9% respectively answering in the affirmative. On the flip side, Arunachal Pradesh with 63% and Jammu & Kashmir with 65% fared the worst when it came to women saying no to sex to their husbands. Also, 8% of women and 10% of men disagreed that a wife can refuse sex to her husband based on any of these factors. The results have witnessed an increase of 12% among women and 3% among men from the NFHS-4 (2015-16).
What You Should Do?
Being married does not indicate a change in the ownership of women's bodies. The owner remains the same and so does your right to decide what you choose to do with it. So if you're not up for sex with your husband, whatever be the reason, communicate it loud and clear. And make sure that you are heard every time.
Read 8 Law Changes That Protect & Safeguard The Rights Of Indian Women
Other Revelations Of The Survey By National Family Health Survey-5 (2019-21)
1. Reprimanding Wife For Refusing Sex Toh Banta Hai
The survey stated that 19% of men are of the opinion that husbands have the right to get angry and reprimand their wives for refusing sexual intercourse.
What You Should Do?
You cannot emphasise enough on the right over your body. You are the sole owner of your body and will always remain so, irrespective of your marital status. Let not deep-seated social conditioning coax you into believing that your husband can ill-treat you and force you into believing that you are bound to have sexual intercourse with him every time he demands it, whether you want it too or not. A marriage should ideally be a relationship of equal rights in every respect of the term, a relationship where both the partners are heard and nurtured equally.
2. Physical Abuse Of Wives By Husbands Is Nothing But A Little Nok Jhok!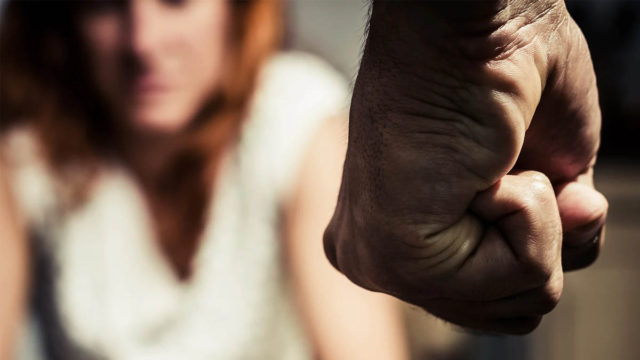 After a breath of relief, the National Family Health Survey-5 (2019-21) brings you some regressive statistics regarding the physical abuse of married women. Not only do 44% of men believe that a husband beating up his wife is justified, a whopping 45% of women too are of the same opinion!
What You Should Do?
Every generation has largely been mentally conditioned into believing that husbands, or rather men, can get away with whatever they do, irrespective of how wrong their actions may be. For men, it's usually always saath khoon maaf. They are born men after all. The thought behind justifying all their abhorrent actions is that they are vansh ka chirag and that they carry the burden of their family on their shoulders. So, now the question is – who's asked them not to share their family's financial burden with the female members of the family?
Read Indian Women's Battles That They Have To Fight Every Day
3. Women Going To The Market Alone Is Jurm
Only 44% of married women are allowed to go to the market alone, as the National Family Health Survey 5 shows. The survey has also found that only 56% are allowed to go to a market alone, only 52% to a health centre, and only 50% to places outside their community or village. A mere 42% of women can go to all these three places alone, while 5% are not allowed to go anywhere all by themselves. However, the numbers vary greatly among the different states in India. 82% of women can go to all three places alone in Himachal Pradesh, while the statistics are abysmally low in Goa, Odisha, Manipur, Nagaland, and Karnataka.
What You Should Do?
Yet again, we return to the same argument – who's given men the right to decide what we do with our bodies and where we go with them? Who's made them the protectors of our bodies? Instead of them being the protectors, women should be taught to be self-reliant and have the ability to take care of themselves, come what may.
4. Married Women Working Is Paap
A meagre 32% of the married women surveyed are working professionals, as opposed to 98% of married men. Out of this small section of these married women who are working, 15% are unpaid workers and 14% have no say in the way their hard-earned money is being spent.
What You Should Do?
Haye Ram! You are comparing men and women based on their right to have a profession?! Men are breadwinners. So do they even have a choice but to have a livelihood and bring in the moolah for their family? In contrast, a woman can have an ambition in life only agar teri shauhar haa bole toh.
Want to work after marriage? Do that. Want to start a business despite having household responsibilities? Do that. Your marital status has nothing to do with the ambitions that you nurture for yourself.
The revelation of the survey has been an eye-opener. Though it indicates that India, as a society is making some progress, there are miles to go before it can be called an evolved society. The onus lies on both men and women to work together and drive the nation towards positive changes. And that will surely happen if you recognise your weaknesses and make an effort to improve them. Changes are bound to happen when there is a will. Because where there is a will, there is a way.
Open up like never before and participate in conversations about beauty, entrepreneurship, mental health, menstrual & sexual health, and more. Desi women, join our community NOW!