We have been told to apply sunscreen religiously during summers. Dermatologists have suggested that one must always apply at least SPF 30. And repeat every 3 hours, when outdoors. Know more about sunscreens and sunblocks by a dermatologist here. But choosing the right sunscreen can be tricky as many factors like skin type, higher SPF and complexion must be considered. Here is a guide that can help you in selecting a sunscreen. But remember, if you have any major skin conditions or allergies, consult with your dermatologist. And if you are looking for honest opinions on popular sunscreen, here are a few.
#NoFilter #NotSponsored. Check it out 
1. Neutrogena UltraSheer Dry Touch Sunblock SPF 50+ Review By Srushti Pathak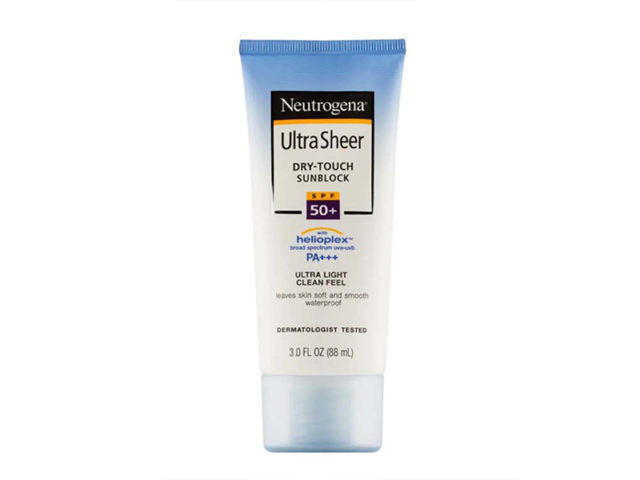 Description:
I bought this sunblock from Nykaa 2 years ago and have been repurchasing and using it religiously. The sunblock is easily absorbed by my skin. I use it on my face and neck. Being PABA free and non-comedogenic, it doesn't clog my pores. It perfectly suits my combination skin.
Standout Feature:
The oil-free formula leaves a non-greasy look and gives a matte finish making my skin shine-free.
Price Range: Mid-Priced
Cost: Rs 650
Rating: 5/5
2. Re'equil Oxybenzone And Omc Free Sunscreen SPF 50 PA Review By Kareen Cardozo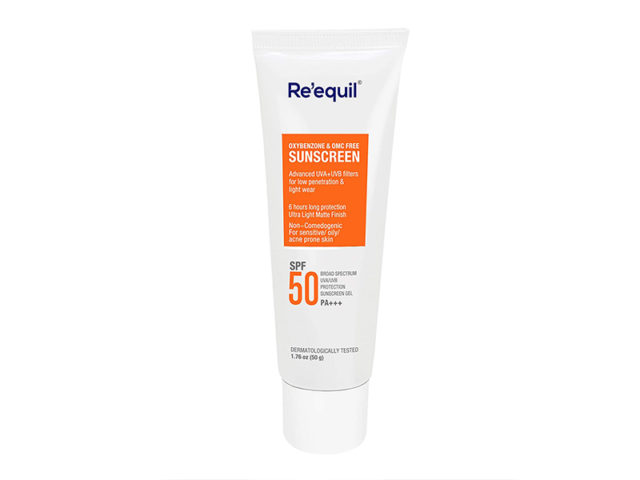 Description:
Finding sunscreen is very difficult for me as I have sensitive and acne-prone skin. I recently found Re'equil sunscreen and I must say that they work quite great. It is a broad-spectrum sunscreen for oily/ acne-prone skin. It has SPF 50 and requires only 1 application.
Standout Feature:
The sunscreen has not caused any breakouts so far which is a huge plus. Although it gives a slight white cast, it disappears within a few minutes. Post application the sunscreen gives a matte finish.
Price Range: Affordable
Cost: Rs 460
Rating: 3.5/5
3. Episoft AC Sunscreen Review By Dexy Samuel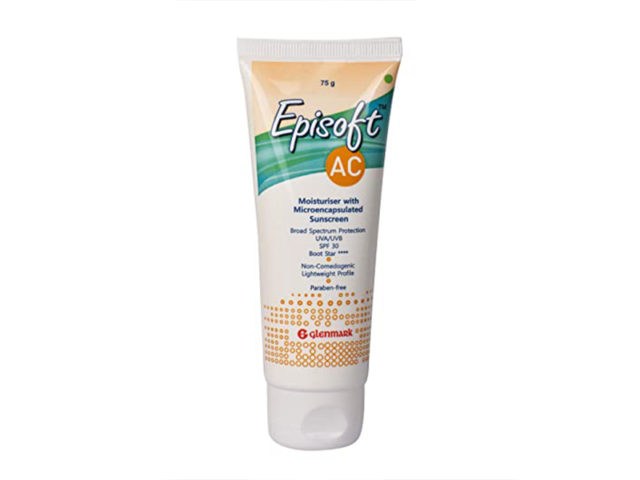 Description:
My doctor recommended this product to me when I was suffering from active acne last year. And this sunscreen works perfectly for me, it is my holy grail. It's easily available at any medical store. I use this every morning after my skincare routine. I would recommend this to others as it is my dermatologist's favourite, as well as mine. And is great for acne-prone skin.
Standout Feature:
The sunscreen is also a moisturizer! It gives me a nice moisturised glow after applying. The formula is watery so it's easy to blend. Moderate UV protection, dewy glow and 0 white cast!
Price Range: Mid-Priced
Cost: Rs 575
Rating: 4.5/5
Just because the hot summer days are gone, doesn't mean you skimp out on your sunscreen. The cloudy days of monsoon need equal amounts of sunscreen. Check out the monsoon skincare guide here. Let us know in the comments which is your go-to sunblock!
*Please note, all opinions are of the individuals alone and none of the recommendations are sponsored or paid for in any way.