The new wave of 'vocal for local' proved to be a boost for Indian entrepreneurs. It has promoted local businesses during COVID-19 and given customers the ability and motivation to shop locally with ease. This rebranded version of 'Made In India' has our support, and every month, TC46 will spotlight small businesses and ventures you can champion and back easily through online and offline purchases.
Artists, entrepreneurs, visionaries and experts, Indian women are shattering glass ceilings and breaking out of the boxes. Success, tied with skills and hard work, is what makes those featured in our list today an inspiration for many. And the journeys of these women of incredible talent, are stories that must be told.
This week, here are some brands we're cheering on; check them out!
Brand: Prêtture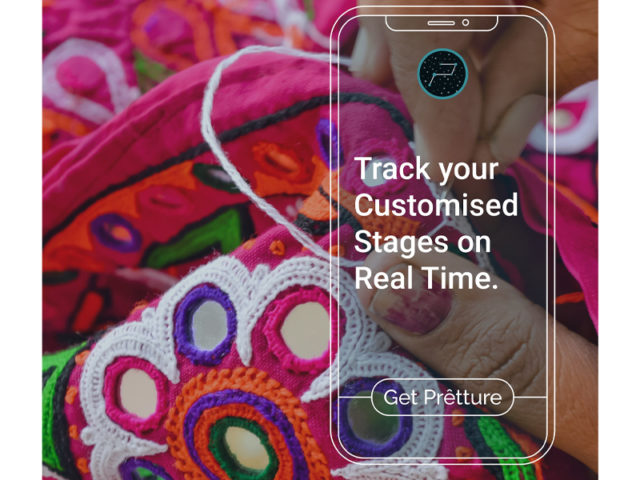 Founder Name: Vanchha Tiwari
What They Offer: A cloud-based Enterprise Resource Planning (ERP) solution for fashion, lifestyle & home decor brands that addresses costing during the manufacturing process, order management, real-time inventory management, and POS.
TC46 Loves: Vanchha, a people's person and an engineer by profession, and her husband Krishna, a techie from IIT Bombay and CTO by profession, always cherished a dream of starting their own company. After working in the corporate world, in June 2015, the duo registered their company with their initials as KAVworks Technologies Pvt Ltd, in an effort to fill the gaps in the industry through technology. The couple also welcomed Kajal Jatakia as their partner, whose domain experience completed a perfect team. By 2018, Prêtture was born with Krishna and Kajal working on the technical aspects and Vanchha using her power of research and networking. Their hard work showed the real requirement in the market: an easy-to-use ERP that can show real-time data of inventory, raw materials and track orders and manage billing supported by mobile friendly interface. Everyone's requirements were different but the most important aspect for the creative field was keeping the product extremely simple. This cloud-based ERP revolutionised the way fashion and lifestyle brands managed their businesses. It made the system efficient and most importantly, easy to use. With a mobile friendly and simple interface, Prêtture started gaining its name as the simplest ERP in the industry. The brand's target audience at the beginning was mostly fashion labels. Slowly, lifestyle and home décor brands also came under the purview. The software and its app have been designed keeping in mind SMEs and start-ups in fashion, lifestyle and home décor.
Price: The cost differs as per the module (Order Module, Product Module, Material Module, Production Module) and ranges from Rs 15k to Rs 120k as a yearly subscription.
Availability: Access the cloud storage application via the brand's official website and the app version can be downloaded from Android Play Store, iOS App Store.
Brand: BeKarmic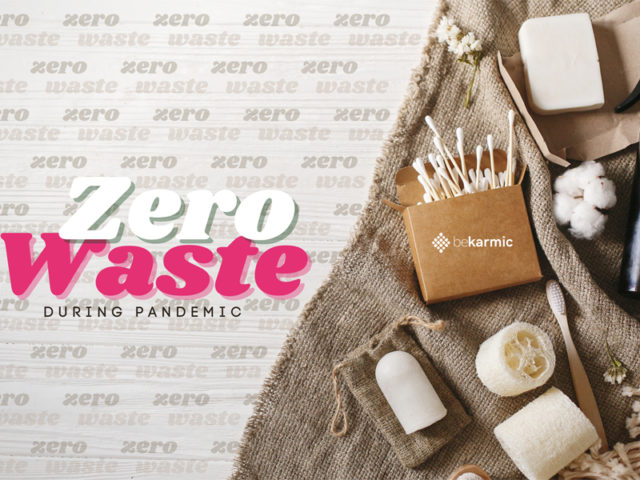 Founder Name: Tanya Mahendra
What They Offer: A collection of sustainable, vegan, eco-friendly, ethical, artisanal, chemical-free, and cruelty-free products.
TC46 Loves: Tanya, having worked in fast fashion in India and abroad, realised that the providers of this fashion can't even afford a decent meal or provide for their family. Research and real-life interviews with such artisans led to the realisation that they are not even provided proper wages, sanitisation facilities, or leaves when they need them. This throw-away culture is one of the biggest reasons for global warming so she decided to live a more sustainable and zero-waste lifestyle. With the aim of addressing fast fashion and highlighting homegrown brands, Tanya founded BeKarmic, a platform for all your sustainable needs. The brand's mission is to promote and onboard planet-first ventures, provide fair wages to workers and create sustainability. Tanya's venture offers products ranging from personal care, food and beverages, fashion, makeup to home decor, kids, stationery, pets, yoga, health, and wellness. The brand is a great find for all those who want to change the way they consume, shop and use resources.
Price: The product prices range between Rs 25 to Rs 48,000, and the average price is around Rs 1,200.
Availability: Buy the products at the brand's official website and know more about the sustainable lifestyle via its social media accounts.
Brand: NOCT (Network Of Creative Thinkers)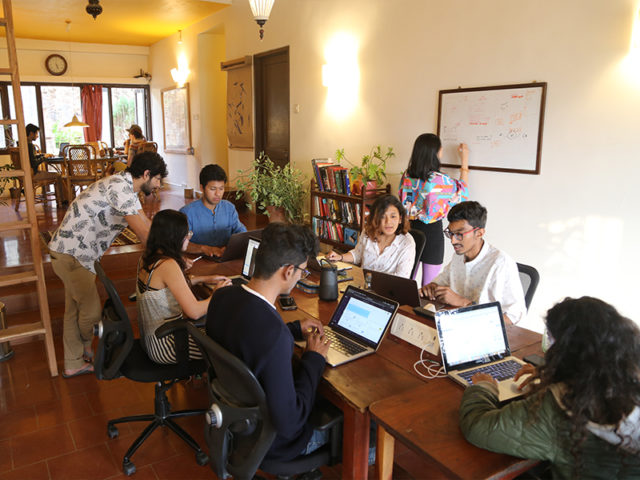 Founder Name: Neha Shrestha
What They Offer: Digital experiences and services like brand and identity, user experience, motion graphics or anything that requires creative thinking.
TC46 Loves: The brainchild of Neha and Rudransh Mathur, the brand was founded in 2016 in Mumbai and immediately moved to the beautiful hill station of Panchgani. Awarded 'India's Best Digital Design Studio' 2020-2021 by IBDA, NOCT began as a way to prove that remote working was possible and to try and strike the right balance between financials, creative zeal and a wholesome lifestyle from a non-urban setting. The brand weaves intricate tales and builds brands from the ground up through end to end multidisciplinary design services and solving problems and uses a human-centric approach to provide the perfect mix of a big agency's quality, but with the creative zing of a skilled freelancer. The brand believes that design is for everyone and the work is industry agnostic. It works with clients at all stages of growth, from startups to large corporates and engages in both, projects and retainers to create design solutions with an impact.
Price: The price of the services range as per customisation and specific needs of the client.
Availability: Head on over to the brand's official website to get in touch or visit the social media pages for more.
Want us to be VocalForLocal for your brand or know someone whose work you'd like to cheer on? Drop us an email to be featured on The Channel 46 at [email protected]