Damn, those irritating acne breakouts after a waxing routine! And then comes the swelling, accompanied by itchiness, red spots, and a feeling like your skin is on fire. Post-waxing breakouts are common because you're pulling the hair from the root with hot, sticky wax, which irritates your skin barrier right at the base level. In order to soothe your skin and prevent the appearance of pimples, cystic acne, and ingrown hair, the ideal solution would be to soothe the skin immediately after your waxing session, and then regularly every day for up to 5 days.
5 DIY Remedies For Post-Waxing Acne Breakouts
So, here's discussing 5 DIY remedies for those unwanted post-waxing acne breakouts.
1. Aloe Vera & Almond Oil Cream
Aloe vera, as you may already know, is rich in anti-inflammatory, antioxidant, antibacterial, and antimicrobial properties, which do wonders in relieving swellings on your skin like pimples and acne. It soothes and subsides the inflammations, helps you get rid of the puss, and leaves no scars. Mixed with the versatile almond oil that is known for its deep moisturising benefits, this is a wonderful DIY solution for treating your post-waxing breakouts and acne.
Ingredients
1 tsp almond oil
2 tbsp aloe vera gel
1 tbsp ginger juice
1 tsp honey
How To Use It
Extract the gel from an aloe vera leaf or a little bit of the store-bought product.
Add ginger juice to it and give it a thorough mix.
Now, add the honey to the above mix and stir it into the mixture thoroughly.
Store in a container, preferably one made of glass, and refrigerate it.
Apply the same before your AM and PM skincare routine.
2. Apple Cider Vinegar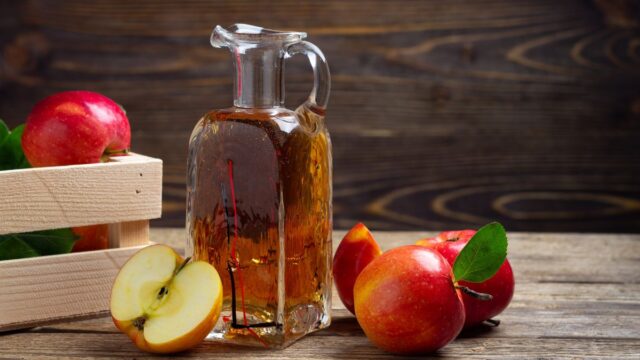 The organic acids present in apple cider vinegar are enriched with antibacterial properties. It eliminates bacteria-induced post-waxing breakouts and acne, and soothes skin irritations, helping you get rid of bumpy skin. However, make sure not to use it in its raw form because the acidic properties may be too harsh for your skin.
Ingredients
1 tsp apple cider vinegar
3-4 tsp water
How To Use It
Add water to the apple cider vinegar. Although 3 tsp of water may be sufficient for most skin types, add 4 tsp of water if you have sensitive skin.
Mix it thoroughly to get a smooth, well-diluted even paste.
Keep it refrigerated for future use.
Apply right after waxing your skin.
3. Tea Tree Oil & Coconut Oil Cream
Tea tree oil neutralises the bacteria that is the root cause of acne. What's more, it also soothes inflamed, irritated, red, and itchy skin. However, make sure you use a tea tree oil and not a tea tree essential oil as the latter tends to clog pores.
Ingredients
1 drop of tea tree oil
12 drops of coconut oil/olive oil
How To Use It
Mix the ingredients thoroughly to get an even paste.
Apply the above mixture to the affected area with a clean, fresh cotton pad or wool.
Refrigerate the rest for future use.
4. Lemon Juice & Honey Paste
Lemon, a readily available kitchen ingredient comprises acidic properties that are an excellent spot treatment for removing bacteria that is the cause of your acne. The antibacterial, astringent, and exfoliating qualities make it a hero ingredient for ridding you of pimples and acne breakouts. As applying pure lemon juice may be harsh on your skin, dilute it with a few drops of honey, a natural hydrating and moisturizing ingredient. In case your skin is very sensitive, you can replace lemon juice with rosewater.
Ingredients
1 tbsp honey
Few drops of freshly squeezed lemon juice
How To Use It
Blend the ingredients together to get an even paste.
Apply it onto the acne-ridden area with a clean cotton swab.
Let the acne soak in the benefits of the ingredient for 10 minutes.
Wash it off with lukewarm water or cold water.
Do this a few times daily, as frequently as possible, to make the most of this paste.
5. Haldi (Turmeric) & Shahad (Honey) Paste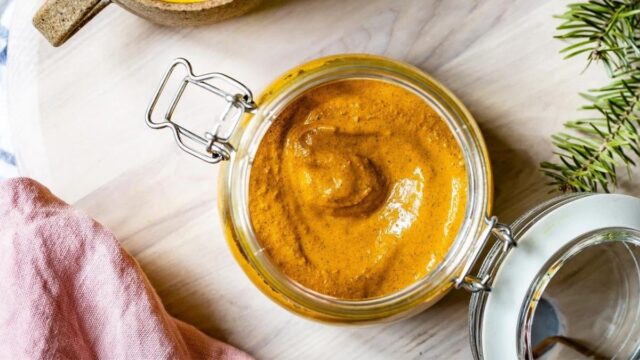 The healing properties of turmeric are well known. Curcumin, the hero ingredient in turmeric that gives the root vegetable its colour, is laden with antioxidants, anti-inflammatory, and antibacterial properties, which weave magic on skin irritations and acne breakouts. The honey in this DIY is yet again a hydrating and moisturising agent that helps keep your skin barrier health and supple.
Ingredients
1 tbsp honey
½ tsp turmeric
How To Use It
Mix the ingredients together and stir thoroughly to get an even paste.
Apply to the affected area.
Leave it on for 5 minutes before washing it off with lukewarm water.
Open up like never before and participate in conversations about beauty, entrepreneurship, mental health, menstrual & sexual health, and more. Desi women, join our community NOW!